20 Büros. 5 Kontinente. 1 Zweck
Technologien entwickeln,
die Erfahrungslücken
schließen
Transparent
Unsere Bestimmung ist es, zu teilen, offene Debatten zu führen, Vertrauen zu schaffen und Entscheidungen auf der Grundlage von Daten und nicht von Politik zu treffen.
Keine Kompromisse
Wir setzen auf Qualtrics und Qualtrics setzt auf uns. Dies ist unser Unternehmen. Wir liefern, was immer dafür nötig ist.
Auf den Kunden fixiert
Wenn ein Kunde verärgert ist, haben wir versagt. Punkt. Wir lernen dazu und bringen es in Ordnung.
Ein Team
Bei Qualtrics gibt es nur ein Team. Wir gewinnen und verlieren gemeinsam. Wir sagen nie: "Das ist nicht mein Job".
Unangepasst
Wir sind schlau, einfallsreich und finden immer einen Weg. Wir folgen unserem eigenen Weg, anstatt anderen zu folgen.
Bei uns arbeiten
Bodenständigkeit muss für Weltkonzerne kein Fremdwort sein
---
Wir sind in fast allen Teilen der Welt vertreten, aber prestigeträchtige Eckbüros suchen Sie bei uns vergeblich.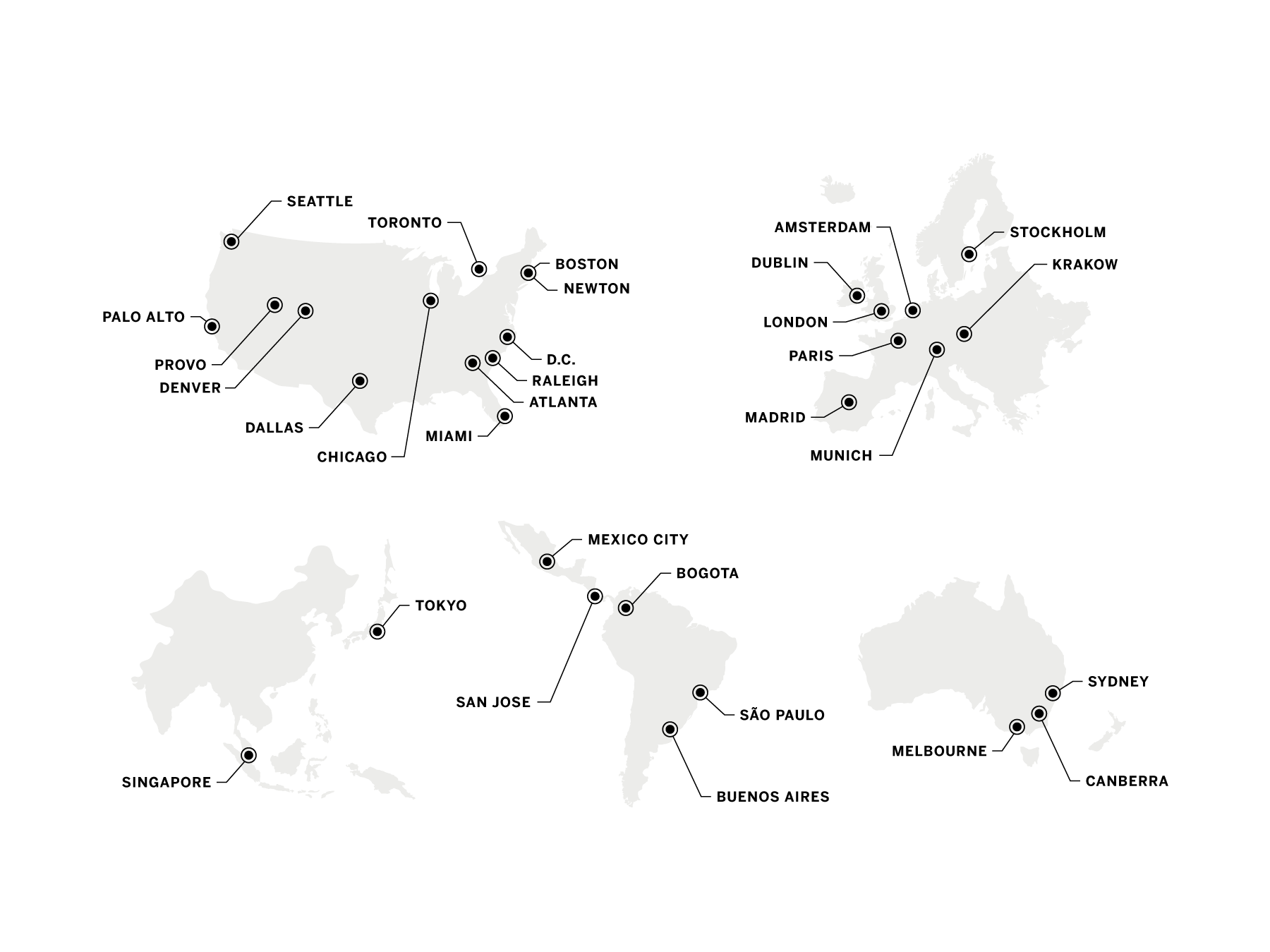 Seattle
Dublin
Provo
Sydney
Dallas
Krakow
Tokyo
Nur das beste 1 % wird eingestellt, aber dieses 1 % leistet 100 %.

Wir stellen nur die Besten ein. Wir leisten nur das Beste. Wir haben unseren beruflichen Höhepunkt erreicht und stehen mit beiden Beinen fest im Leben. Wir pushen uns gegenseitig. Wir treiben uns zu Höchstleistungen an. Aber wir unterstützen uns auch gegenseitig. Das ist unser Unternehmen und wir verhalten uns wie Eigentümer.
Wir lieben die über 11.000 Marken, die sich beim Schließen von Erfahrungslücken auf uns verlassen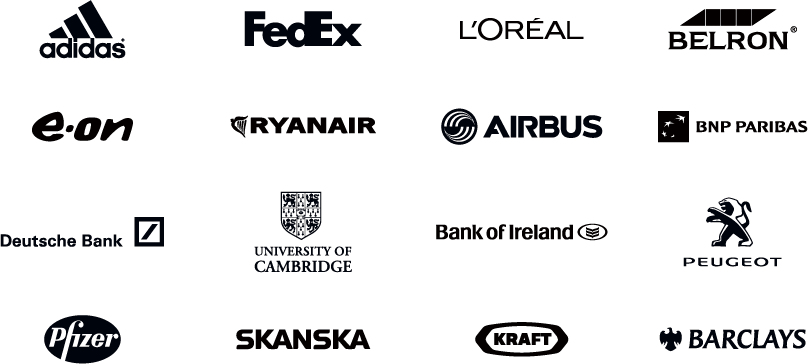 Jeder benötigt zuverlässige Partner – selbst Branchenführer mit immensem Wachstum
Wir sind eines der führenden Unternehmen für Experience-Daten (X-Daten) – und wir sind ein Unternehmen von SAP, einem der Marktführer für operative Daten (O-Daten). X+O zusammen sorgen für ein besseres Experience Management.



---
Wir arbeiten mit den weltweit führenden Unternehmen zusammen, um unsere Kunden beim Aufbau eines der weltweit besten Experience-Management-Programme zu unterstützen.
Für gute Zwecke lassen
wir nichts unversucht
Qualtrics startete eine Bewegung zur Entwicklung eines Heilmittels für Krebs. Diese Bewegung, die den Namen "5 For The Fight" trägt, lädt jeden ein, fünf Dollar für den Kampf gegen Krebs zu spenden.
Qualtrics ist auch Trikotsponsor der Utah Jazz in der NBA. Aber anstatt das Qualtrics-Logo auf das Trikot zu drucken, entschieden wir uns für "5 For The Fight".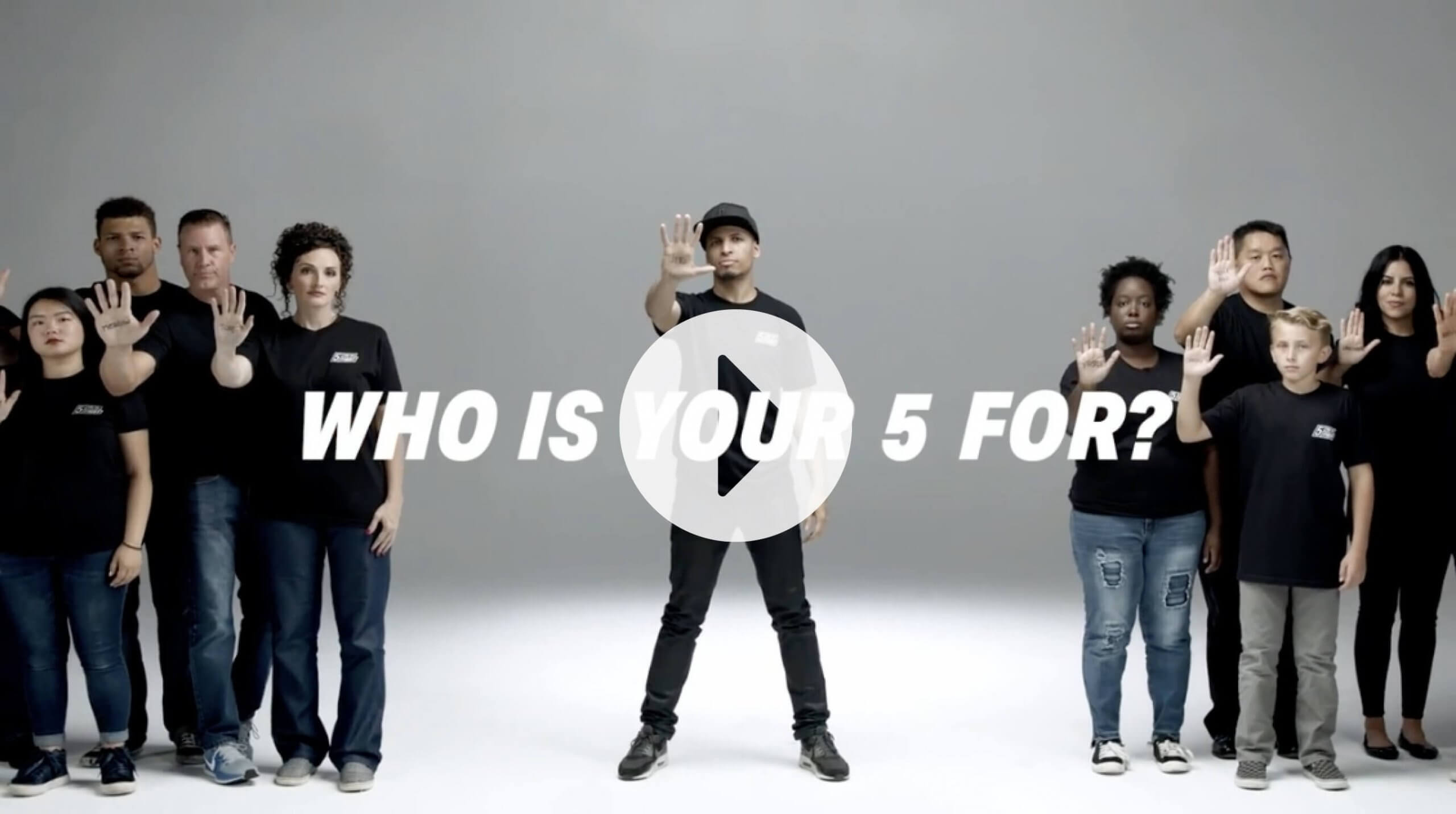 Bessere zwischenmenschliche Erlebnisse
Neben Privatpersonen und Unternehmen setzen zunehmend auch Gemeinden und Behörden auf unsere Technologie. So werden wir bald Lücken in Bereichen schließen können, die bis dato unerreichbar waren. Unsere Technologie wird nicht nur den größten Unternehmen der Welt zum Erfolg verhelfen. Durch ein besseres Verständnis von menschlichen Emotionen, Überzeugungen, Empfindungen und Werten werden wir uns mit den größten Problemstellungen der Welt befassen können. Hierzu zählen politische Missverständnisse, Menschenrechtsfragen, Ungleichheiten im Gesundheitswesen, Gleichstellungsfragen, Bildungslücken und Einkommensunterschiede. Denn viele der dringlichsten Probleme der Welt beruhen auf einem Mangel an Verständnis – und genau an diesem Punkt setzen wir an.