CUSTOMER FEEDBACK SOFTWARE
Real-time customer feedback. Real business impact.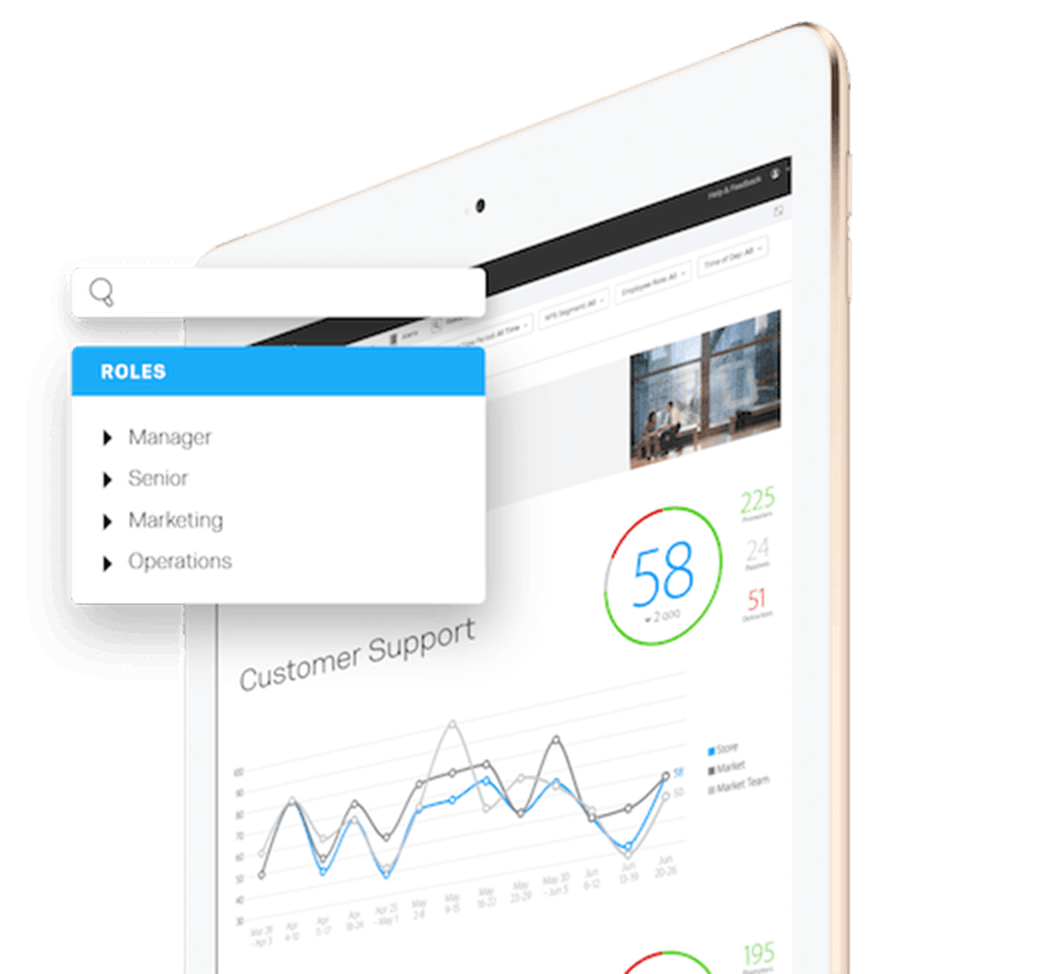 Over 16K brands and 99 of the top 100
business schools use Qualtrics
---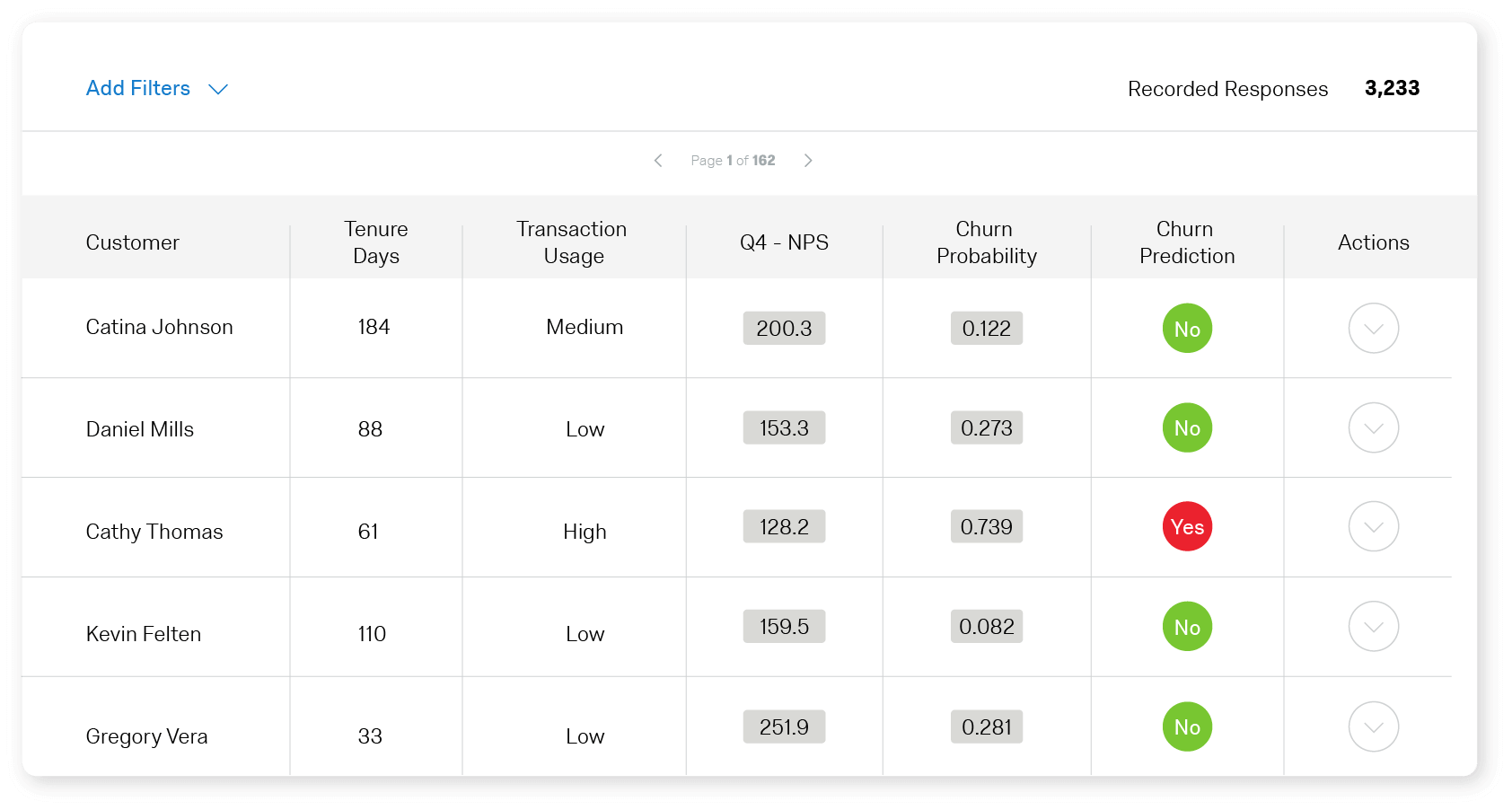 Gather, analyze and act on customer feedback with a powerful customer feedback platform designed to help you improve your customer experience. Start conversations with customers on any channel and turn their feedback into insights which help drive customer spend and loyalty.
Improve customer retention and loyalty
Take action on customer feedback
Reduce cost to serve
Optimize customer acquisition
Increase brand awareness and equity
Accelerate your CX program with the world's leading customer experience platform
---
The voice of your customers. Wherever they are.
Start conversations with customers on their preferred channel whether it's your mobile apps, websites, email, SMS, chatbots and many more. With Qualtrics, you have more ways to engage your customers and gather feedback to help improve the customer experience.
Predict what customers will do next
Customer feedback is just the start. Turn feedback into insights with predictive analytics that tell you what your customers will do next, such as whether they're likely to churn. It gives you the tools to take action to improve the experience before it's too late.
Put customers at the heart of everything
Give everyone in the organization the power to deliver amazing experiences to your customers. By embedding customer feedback and insights into your employees' daily routines and the tools and processes they already use, they'll always be connected to customers and know what they need to do to improve the experience.
Ready to turn customer feedback into business impact?
Powerful customer insights that anyone can access
Go from feedback to insights in a few clicks – with iQ, our predictive intelligence engine, you have advanced stats, text, key driver and predictive analytics at your fingertips. It automatically chooses the right test, runs it, and shows you the results in plain language. So you'll know exactly what to focus on to improve the customer experience.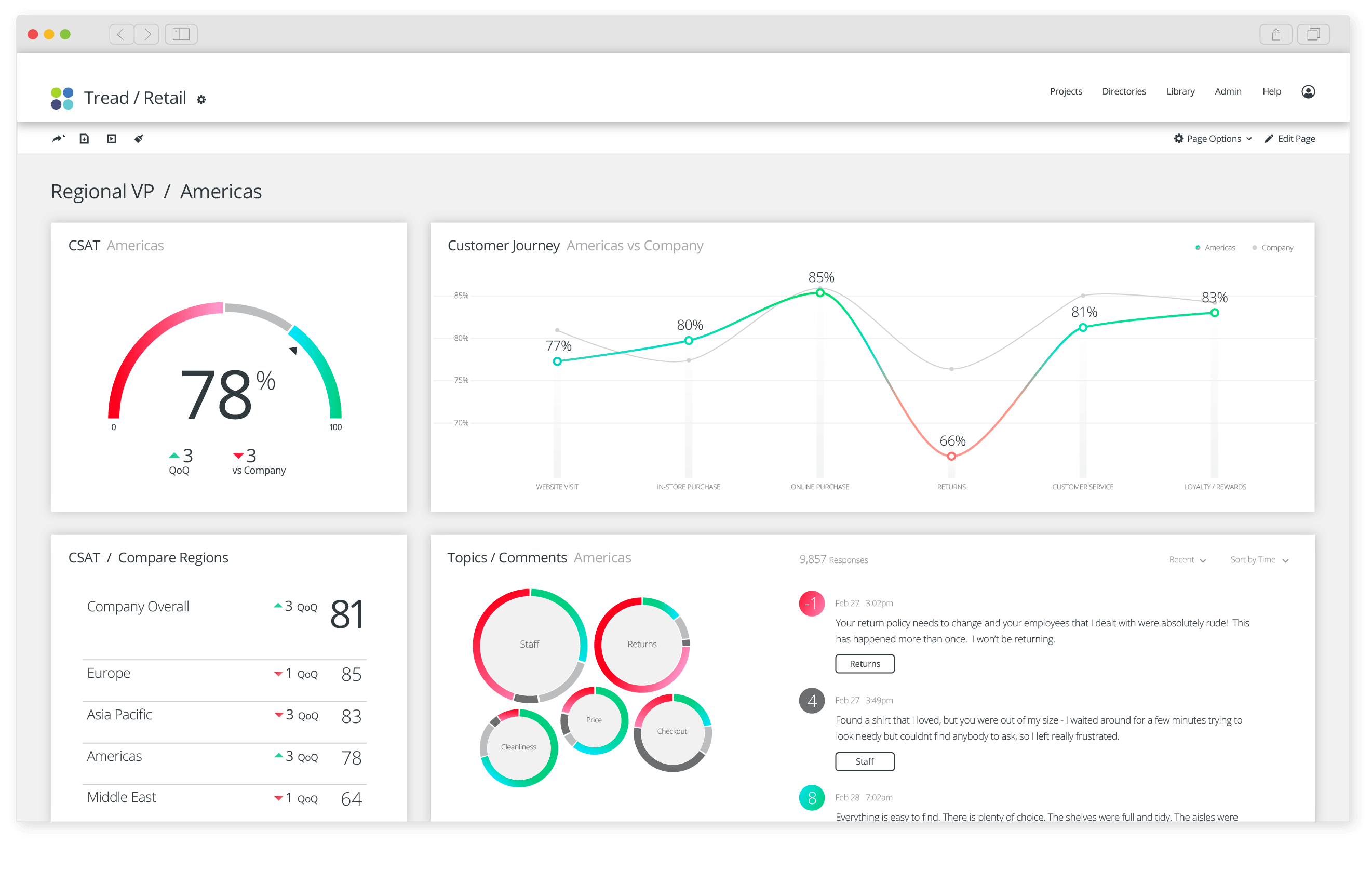 The right insights in the right hands
Share insights automatically with the right people in the organization. Your data is visualized on easy-to-understand charts with role-based dashboards that deliver real-time insights to the people that need them most. Now everyone has access to actionable customer intelligence.
Expert-designed programs straight out of the box
Launch a best-in-class customer feedback program in no time. With pre-built surveys for every channel and program type, you simply log in, choose your program and you're good to go. They're all designed by CX experts, complete with automation and workflows so you can be up and running instantly.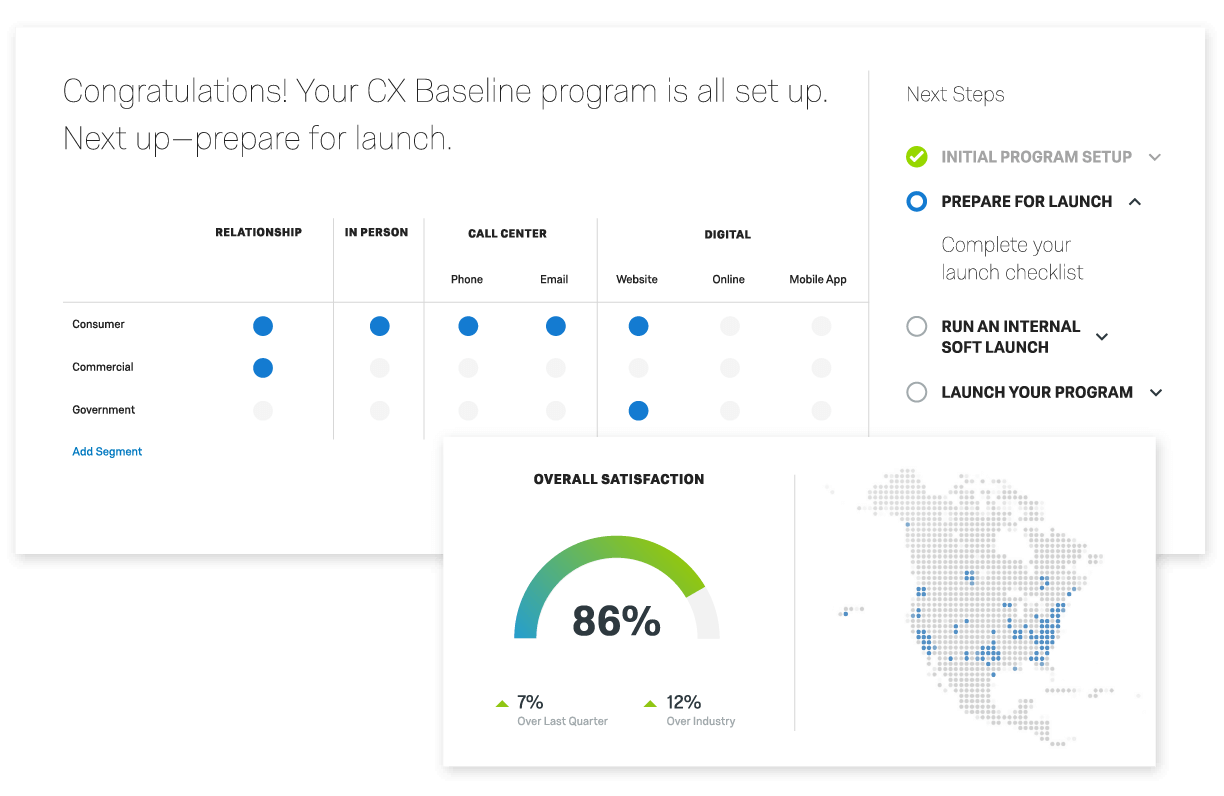 Customers rate Qualtrics #1 in customer feedback software
What is customer feedback?
Customer feedback is information customers provide about the experience they have with you. This feedback might be said directly to the company, via surveys, on the phone to an agent or through live chat. Or it might be said indirectly on a review site, to a friend, on social media. Both types of feedback are hugely important and fundamental to ensuring companies are empathetic to their customers. By listening and understanding their customers, this puts businesses in a stronger position to give customers the experience they want and need, driving satisfaction and long term loyalty in doing so. It all starts with listening to customer feedback.

And this feedback can come in all forms – it might be feedback from a happy customer saying how much they enjoyed their experience, or negative feedback from a frustrated customer because the experience didn't live up to their expectations. It might be clear and obvious, or it might require speech analytics to understand the tone and intent of the feedback and get a true gauge on how the customer felt. Only by listening to that feedback and taking steps to understand it will you understand what you did well, what went not so well, and what to do next to ensure you get every experience right.

Ultimately, customer feedback is only as helpful as what you do with it. So the priority for any business should be to understand exactly what your customer feedback is telling, wherever they're saying it, so your teams translate that information into appropriate action throughout the organization.


Frequently asked questions
---
Customer feedback is the intelligence organizations need to design new experiences, and improve existing ones. It's how you get the customer experience right for every customer, every time. It's where customer satisfaction and loyalty begins.

By listening to your customers, you can understand what they want, their level of expectation and how well you're meeting those needs. If a customer is frustrated, something clearly went wrong and needs to be fixed. By listening and understanding that feedback, you can work out the root cause of the issue and fix it so it doesn't happen again. This keeps customers satisfied and increases their likelihood of remaining loyal because they feel heard and understood.
The best way to collect customer feedback is through a multi-pronged approach. There are various ways to collect customer feedback, your best bet is to take advantage of them all to get a complete picture about how your customers think, feel and act. Your customers might fill in a survey you've directly sent them to ask how satisfied they were, or how likely they are to recommend to a friend. Or you might actively listen for feedback on the channels your customers typically spend their time. This is indirect feedback and allows you to understand what people are saying about your company, wherever they're saying it. Whether that's the contact center, social media or online reviews—and everywhere in between.

Only by combining direct and indirect feedback can you build a comprehensive understanding of what every customers thinks, feels and does in real-time. At scale. It's a powerful combination
Customer feedback software is the technology that brings the voice of the customer into one place, so you can easily see how they feel, what they want, and importantly, how best to meet their needs. The best customer feedback software is one that collects and analyzes vast sums of data in the moment, and automatically sends an action plan to the appropriate teams so they can do something about it. Notice there's a faulty upgrade button on the website? Your digital team will be notified in no time.

Think of customer feedback software as your trusty sidekick. Traditional feedback methods often have a lag meaning by the time you've acted on customer feedback, it's too late. The best customer feedback software is on hand 24/7. It helps you understand what customers are saying about you wherever they're saying it, and what you should do about it, in real-time. Giving you the tools you need to make sure that every experience is as good as the last so customers come back time and again.