XM for Customer Frontlines

Digital

Root out friction in every digital experience, super-charge conversion rates, and optimize digital self-service

Care

Uncover insights from any interaction, deliver AI-powered agent coaching, and reduce cost to serve

Locations

Increase revenue and loyalty with real-time insights and recommendations delivered straight to teams on the ground

XM for People Teams

Engage

Know exactly how your people feel and empower managers to improve employee engagement, productivity, and retention

Lifecycle

Take action in the moments that matter most along the employee journey and drive bottom line growth

Analytics

Whatever they're are saying, wherever they're saying it, know exactly what's going on with your people

XM for Strategy & Research

Research

Get faster, richer insights with qual and quant tools that make powerful market research available to everyone

User Experience

Run concept tests, pricing studies, prototyping + more with fast, powerful studies designed by UX research experts

Brand

Track your brand performance 24/7 and act quickly to respond to opportunities and challenges in your market

XM Platform

Explore the platform powering Experience Management

Teams

For Digital

For Customer Care

For Human Resources

For Researchers

All Teams

Industries

Healthcare

Education

Financial Services

Government

All Industries

Customer Experience

Employee Experience

Employee Exit Interviews

Net Promoter Score

Voice of Customer

Customer Success Hub

Product Documentation

Training & Certification

Community

XM Institute

About Us

Careers

Partnerships

Marketplace

X4 Summit

The annual gathering of the experience leaders at the world's iconic brands building breakthrough business results, live in Salt Lake City.
Chobani achieved
Confident & fast
entry into oat
milk category
222%
year-on-year dollar growth for the category
16.5%
dollar share of oat milk category
Overview
---
Market research is one of the most important factors when it comes to developing and
delivering new products to new markets. Conducting research projects, organizations can uncover questions, gaps and act on new opportunities before the competition. And for Chobani's new oat milk product launch, its market research was pivotal.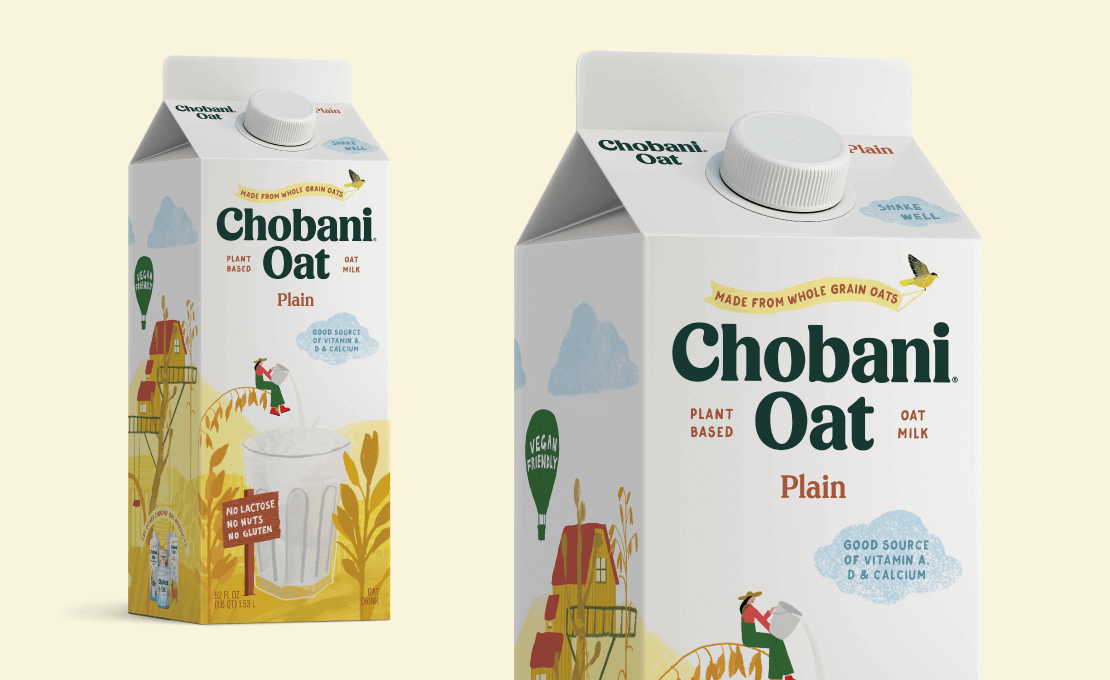 How did Chobani enter an all-new market category with speed
and confidence?
As a leader in the market, Chobani knows yogurt inside out; from customer expectations and packaging, to what flavors are most popular. But for its new oat milk venture, it needed to start from scratch.
Chobani wanted to ensure it was aware of the nuances in the non-dairy milk category, from white-space opportunities to consumer needs. This would enable its teams to deliver something unique and truly customer-focused.
Discovering unmet needs
Using Qualtrics, Chobani ran studies to understand consumption of milk products (dairy and non-dairy) and what variables were important to customers, such as taste, texture, nutrition, and cost. At the time, with oat milk still a small segment of the overall non-dairy milk category, Chobani wanted to ensure it was understanding where other non-dairy offerings were missing the mark. Chobani also used Qualtrics to identify and target new customers, looking beyond those who were just lactose intolerant to those who were turning to non-dairy options to diversify their diet.
"We wanted a concrete idea of customer needs — from where our concept was excelling, to where it could do better — not just for product optimization, but also to improve our messaging down the line," said Allison Masor, Senior Director of Insights.
Not only did Qualtrics deliver the insights Chobani needed, it also delivered them at a fraction of the cost and time.
Keeping it fresh
Conducting studies to understand the non-dairy milk category and tailor messaging to attract and engage consumers was just the beginning, and Chobani quickly moved to product concept testing to prioritize product options. The insights team used conjoint analysis to weigh up the answers to different options, e.g., nutrition levels, sizing, and pricing; and used their findings to create the ideal go-to-market portfolio for maximum exposure. Similarly, Chobani's insight team ran packaging and product naming studies, incorporating consumer feedback to ensure their messaging resonated with consumers.
Most recently, they have been focused on uncovering how the COVID-19 pandemic has affected consumer behavior to help inform future decisions made about the oat milk portfolio.
A go-to-market tour de force
Chobani prides itself on being a data-informed, rather than a data-driven, organization.
Its insights team looks beyond findings to develop more robust, inclusive and success-oriented strategies that continue to deliver.
"Every study takes time, but going to market early is critical. You're always balancing the amount of time it takes to find answers against the risk of delaying a launch," says Allison.
Chobani has achieved a happy medium. The insights team is still listening to customers — but they're increasingly tapping into Qualtrics' capabilities to glean deeper, more meaningful insights at every stage of the product life cycle.
Qualtrics has also helped the insights team, in close partnership with the category development and shopper marketing teams, to provide their retail partners with research data from
their specific shoppers to highlight opportunities to enhance their shopping experience. Through Qualtrics research – delivered at a speed that's essential in today's digital-first era – the insights team is able to provide deep consumer understanding to inform decisions made from planning to execution.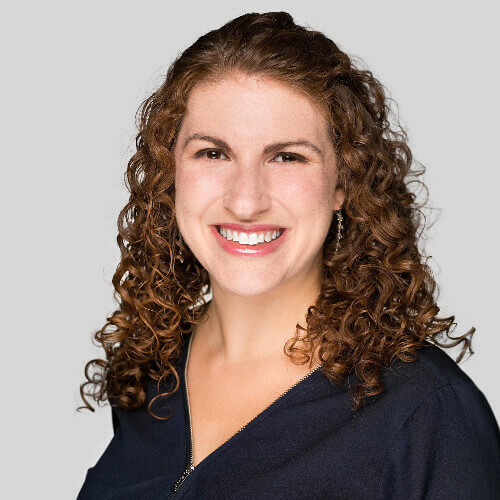 Allison Masor
Senior Director of Insights
We wanted a concrete idea of customer needs — from where our concept was excelling, to where it could do better — not just for product optimization, but also to improve our messaging down
the line
Chobani is a food maker with a mission of making high-quality and nutritious food accessible to more people, while elevating our communities and making the world a healthier place. In short: making good food for all. In support of this mission, we are a values-driven, people-first, food-and-wellness-focused company, and have been since Hamdi Ulukaya, an immigrant to the U.S., founded the company in 2005. We produce yogurt, oatmilk, dairy- and plant-based creamers, ready-to-drink coffee and plant-based probiotic drinks. Chobani yogurt is America's No.1 yogurt brand, and it's made with only natural ingredients without artificial preservatives.
chobani.com
Industry
Food and Beverage
Region
Global
Company Size
Enterprise
Business Type
B2C
Develop a better go-to-market strategy with Qualtrics