Kroger achieved
500K
employees can provide regular feedback
30+
changes made during the pandemic
Increased impact of DEI efforts
Overview
---
When you're one of the largest and most diverse employers in the U.S., keeping your people happy while running a lean, employee-focused organization is no simple task. Processes are one thing — but to continue growing and attracting
the best talent, you need to know when and how
to listen.
How is Kroger elevating its culture in an
ever-changing world?
As the third-largest employer in the U.S., The Kroger Family of Companies prides itself not only on its fresh food and friendly employees — but also on its commitment to delivering a positive experience for its nearly half a million employees.
However, with a business spanning across supply chain management and administration as well as ecommerce and food retail, it was vital to capture regular feedback from its associates to continue improving their experience as well as the customer experience.
Identifying growing pains
Kroger had the technology to gather employee feedback on an annual basis, but as the organization continued to grow and face new challenges and opportunities, its People Analytics team quickly determined additional investments in technology were needed.
"Traditionally, the company rallied around an annual engagement survey, touted as the one time a year that every associate could be heard, from a bagger to CEO. But as our industry evolved and we faced a new environment of uncertainty and change, we knew we couldn't wait until the next annual survey to understand how associates were dealing with the new challenges." – Tim Massa, Senior Vice President and Chief People Officer
Capturing feedback at
every stage
With Qualtrics, Kroger has evolved its approach into an ongoing conversation with employees that spans the whole year and across stages of the employee journey. The People Analytics team is able to conduct studies at scale and act on insights at a moment's notice.
For example, only days after the pandemic was declared in March 2020, an all-company survey was launched to understand key topics such as safety, support, and communication. Open from March 2020 through late fall of 2020, this survey provided a sounding board for employees in an ever-changing and uncertain time.
Kroger also used Qualtrics' pulse surveys at various moments to assess how associates felt about the COVID-19 vaccine, including their likelihood to receive it, what information they needed, and what action they'd like to see from the organization. The feedback gleaned from these surveys resulted in the creation of a $100 payment for those who got the vaccine as
well as helped to shape communication and education strategies for the organization.
This vaccination incentive was recognized by the Biden Administration as an example for other organizations to follow.
"In the first 6 months of the pandemic, we made more than 30 policy and process changes.
Our listening survey allowed associates to tell us what was working and what wasn't. It also helped us to gauge the impact world events, such as lockdown orders, testing and more, were having on our associates and facilities. This improved our understanding and better enabled us to respond to their needs while keeping our stores open and stocked for our communities."
– Rodney McMullen, Chairman and CEO
Transforming DE&I
Some topics are straightforward, but when it comes to complex issues facing employees
and communities, that's where clear and consistent feedback channels can have the
greatest impact.
As civil unrest broke out across the country in the summer of 2020, Kroger launched a survey that asked how the organization could support Black associates at the moment and support diversity, equity and inclusion in the long term. The input gathered from these surveys and live listening sessions with associates formed the foundation of the Framework for Action: Diversity, Equity and Inclusion plan, which Kroger launched in the fall of 2020. As part of the Framework execution, Qualtrics enabled the organization to gauge impact as well as receive applications for the newly formed DEI Advisory Council and DEI Associate Influencer Group.
Putting people first, always
Using frequent pulse surveys, Kroger also has a far better grasp on employee well-being. After a year of living through a pandemic, Kroger asked employees questions regarding mental health, work environment and support resources. The resulting feedback has fueled a more intentional focus on employee well-being and upskilling managers to be more supportive in this space.
For example, in the fall of 2021, the organization launched a meeting-in-box focused on
leading small group discussions with frontline managers on self-care, creating a more
supportive environment and identifying what commitments are needed from leadership to enable that environment.
"Our associates are weighed down in so many ways, including personal ways we likely know nothing about. We owe it to our people to do better. Getting their direct feedback helps us identify how we can have the greatest impact," says Tim Massa.
Through Qualtrics, Kroger continues to elevate its employee culture, redefining what it means to empower people and move forward in an ever-changing world.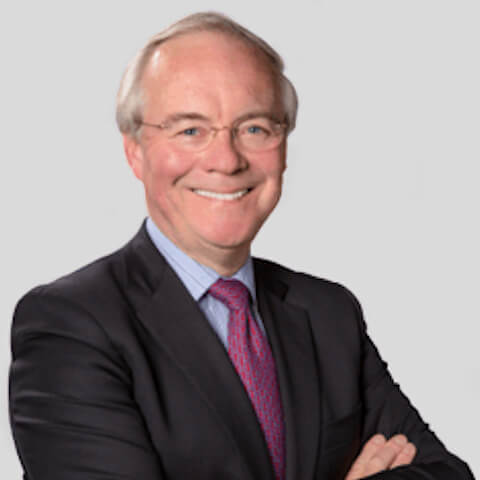 Rodney McMullen
Chairman and CEO
Our people are our greatest asset. They're interacting with customers and keeping our stores open and stocked, making their voice invaluable. With our focus on associate feedback, we've created a culture of listening that helps us take real action to improve the employee experience.
Kroger ranks as one of the world's largest retailers with nearly half a million associates across 2,800 stores in 35 states operating two dozen grocery retail brands and 34 manufacturing and 44 distribution locations. Kroger serves more than 11 million customers daily in their stores and online through convenient e-commerce options like pickup, ship and delivery, serving America through food inspiration and uplift.
Kroger
Industry
Retail
Region
North America
Company Size
Enterprise
Business Type
B2C
Transform your culture with Qualtrics