CUSTOMER EXPERIENCE EBOOK
Best Practices Guide for B2B Customer Experience Management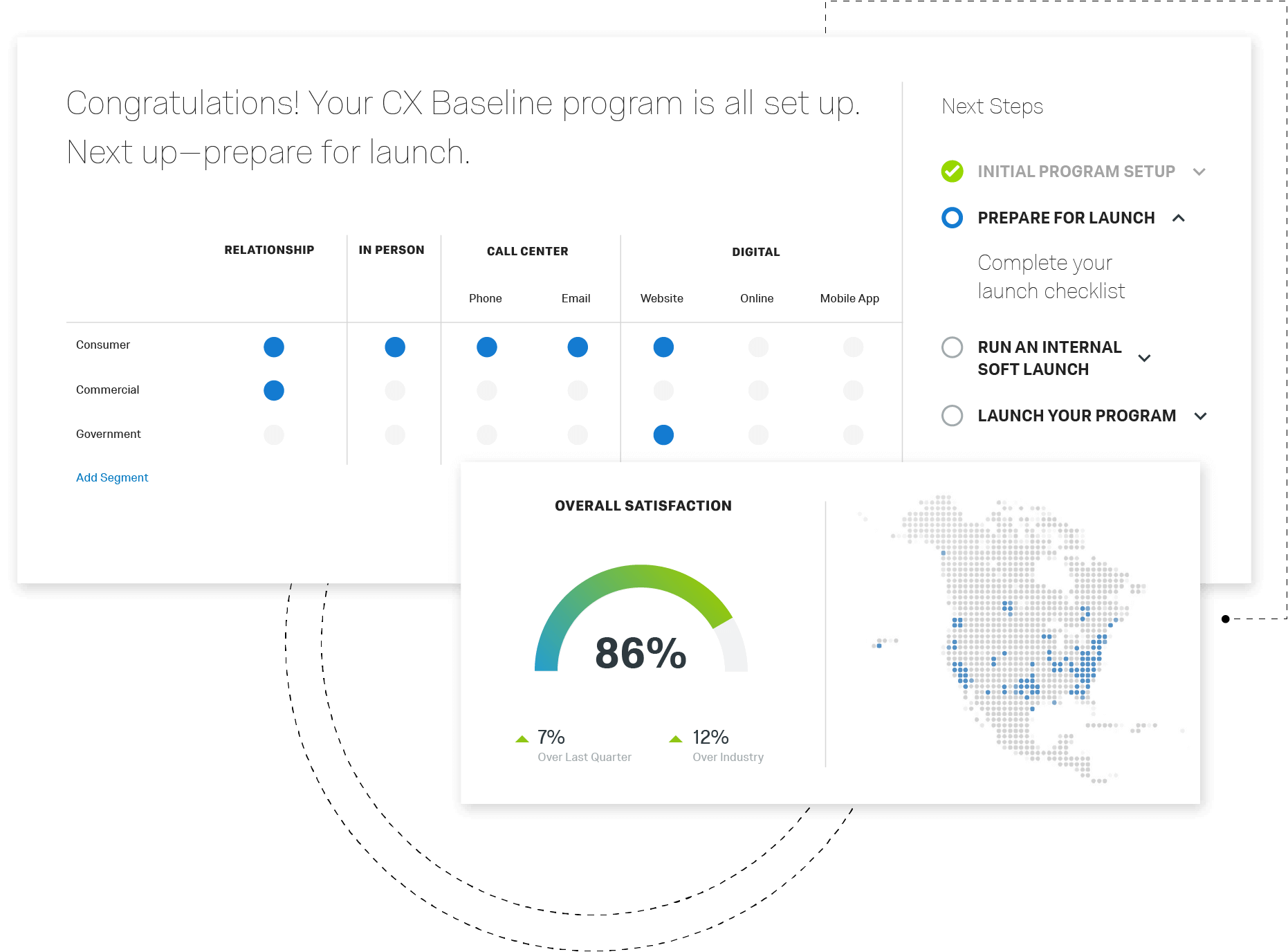 It's no secret that delivering positive CX outcomes can drive business success. This is even more important in B2B where the number of customers is generally smaller, and the cost of delivering experiences that fall short of expectations can be higher. This eBook will highlight best practices for B2B companies to create excellent customer experiences.
While many benchmarks and best practices from which to derive high-quality data collection methodologies in B2C research exist, the information about B2B is lagging behind. Research leaders at Allianz Global Corporate & Specialty and Qualtrics gathered the best and brightest minds in the B2B space to find the best approach to B2B research, and compiled the information into this resource.
In this eBook, you'll learn how to get the most value from your B2B CX research. You'll learn how to manage customer experiences, close the loop to reduce attrition, and drive cultural change. In B2B CX research, it can be helpful to think of the CX research program as an extended or in-depth feedback program that will allow your organization to deliver superior business and CX outcomes by immediately following-up with customers when necessary and reshaping internal processes to deliver continually improving customer experiences.
What you will learn from this eBook
---
Motivating Organizational Improvements to Drive CX Outcomes
How to Get Value from B2B CX Research
Best Practice Examples
Designing Successful Research Programs
Benchmarking in B2B
Getting the Most Out of B2B Data
11,000+ brands and the top 100 business schools have switched to Qualtrics