QUALTRICS + AWS PRESENT
Finance experience management forum: Driving bottom-line value
WEDNESDAY, OCTOBER 5
3 PM ET / New York City
---
Join Qualtrics, Amazon Web Services, and financial services experience management leaders in Manhattan for a thought leadership and networking event at PUBLIC Hotel.
Experience as a key driver of value in financial services
---
Experience is a key driver of performance in financial services organizations. Whether it's premium and deposit growth, or the ability to control expenses–experience leaders outperform experience laggards across the financial services landscape, with experience management increasingly seen as a critical, board-level conversation. As the economic environment around us becomes more uncertain, the importance of experience management as a performance driver is likely to grow still further.
Christopher Colley, Global Head of Industry Advisory, Financial Services at Qualtrics, will lead a keynote presentation with AWS discussing opportunities to use experience management to drive top and bottom line value while delighting your customers, and why experience should be a key tool for your firm in the current economic environment. Following the keynote, you'll have the opportunity to participate in roundtable discussions before enjoying cocktails and networking.
Register soon for what will be an insightful and educational event! We hope to see you there.
Agenda
---
3:00 PM ET
Doors open, refreshments, and networking
3:30 PM ET
Keynote presentation
4:30 PM ET
Roundtable discussions
5:30 – 7:00 PM ET
Cocktail networking reception
date
Wednesday, October 5
time
3:00 PM – 7:00 PM ET
location
PUBLIC Hotel
215 Chrystie St
New York, NY 10002
Speakers
---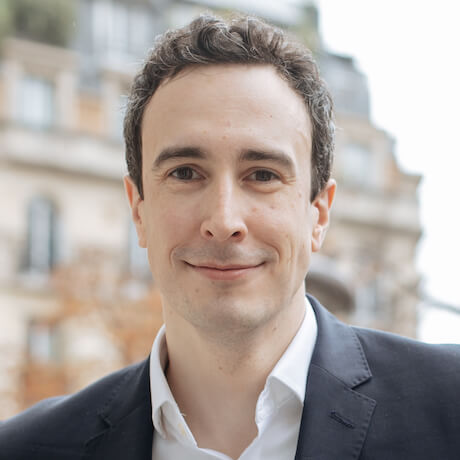 CHRISTOPHER COLLEY
Global Head of Industry Advisory, Financial Services, Qualtrics
Christopher works with multinational clients to implement strategies to repair, manage and grow profitable businesses. Recognized as one of the UK's top Experience Management (XM) professionals (Customer Experience Magazine), he frequently speaks publicly on XM, and has shared his thoughts on the subject in various well-known publications, including AI Business, Global Banking & Finance Review, Finextra, and Raconteur in The Sunday Times.
By registering for this event you agree to allow Qualtrics to share and process your personal data for purposes of follow-up with regard to the content of this event in accordance with our Privacy Statement.
This offer is extended to you under the condition that your acceptance does not violate any applicable laws or policies within your organization. If you are unsure whether your acceptance may violate any such laws or policies, we strongly encourage you to seek advice from your ethics or compliance official. For organizations that are unable to accept all or a portion of this complimentary offer, and would like to pay for their own expenses, Qualtrics will provide, upon request, a reasonable market value and an invoice or other suitable payment process.
This invitation is non-transferrable. Please email Shannon Sparks with any questions – shannons@qualtrics.com
By providing this information, you agree that we may share and process your personal data for purposes of follow-up, including to event partner Amazon Web Services, in accordance with our Privacy Statement.