XM for Customer Frontlines

Digital

Root out friction in every digital experience, super-charge conversion rates, and optimize digital self-service

Care

Uncover insights from any interaction, deliver AI-powered agent coaching, and reduce cost to serve

Locations

Increase revenue and loyalty with real-time insights and recommendations delivered to teams on the ground

XM for People Teams

Engage

Know how your people feel and empower managers to improve employee engagement, productivity, and retention

Lifecycle

Take action in the moments that matter most along the employee journey and drive bottom line growth

Analytics

Whatever they're are saying, wherever they're saying it, know exactly what's going on with your people

XM for Strategy & Research

Research

Get faster, richer insights with qual and quant tools that make powerful market research available to everyone

User Experience

Run concept tests, pricing studies, prototyping + more with fast, powerful studies designed by UX research experts

Brand

Track your brand performance 24/7 and act quickly to respond to opportunities and challenges in your market

XM Platform

Explore the platform powering Experience Management

Teams

For Digital

For Customer Care

For Human Resources

For Researchers

All Teams

Industries

Healthcare

Education

Financial Services

Government

All Industries

Customer Experience

Employee Experience

Employee Exit Interviews

Net Promoter Score

Voice of Customer

Customer Success Hub

Product Documentation

Training & Certification

Community

XM Institute

About Us

Careers

Partnerships

Marketplace

X4 Summit

The annual gathering of the experience leaders at the world's iconic brands building breakthrough business results, live in Salt Lake City.
We are in the era
of experience transformation.
The companies that win with consumers are the ones that reimagine and reinvent the experiences they deliver.
So who's getting it right?
We asked U.S. consumers to rate their experiences with a range of companies to create our inaugural Experience Index — a ranking of the top 50 companies whose experiences are truly breaking through.
Here's what we found.
10 companies
getting it right
The 2022 Experience Index includes companies from a broad range of industries,
including everyday innovators and daring disruptors. Here are 10 stories of companies
making experience moves that are breaking through with consumers.
Raising the bar through private
label innovation
For all the talk of shoppers flocking online, it's a brick and mortar retailer that earns the
top spot in our rankings, as consumers rated it high on customer, brand, and product
experience. In fact, its lowest-scoring item, product experience, still ranked higher than
97% of the brands we studied.
---
Customer Experience
Score
98
95 Effort
99 Emotion
97 Success
---
Brand
Experience
Score
99
98 Trust
99 Appeal
98 Values
---
Product Experience
Score
97
91 Useful
94 Innovative
99 Reliable
Experience Move
Inventory and availability is Costco's USP, and its
Kirkland brand is the secret to its success.
Innovating on pack sizes, price, and quality have
made the private label brand so popular that when
Costco innovates, its biggest suppliers are forced
to adapt. This year, Kirkland sales grew to $40bn
in revenue — 1 in every 4 dollars spent in its stores.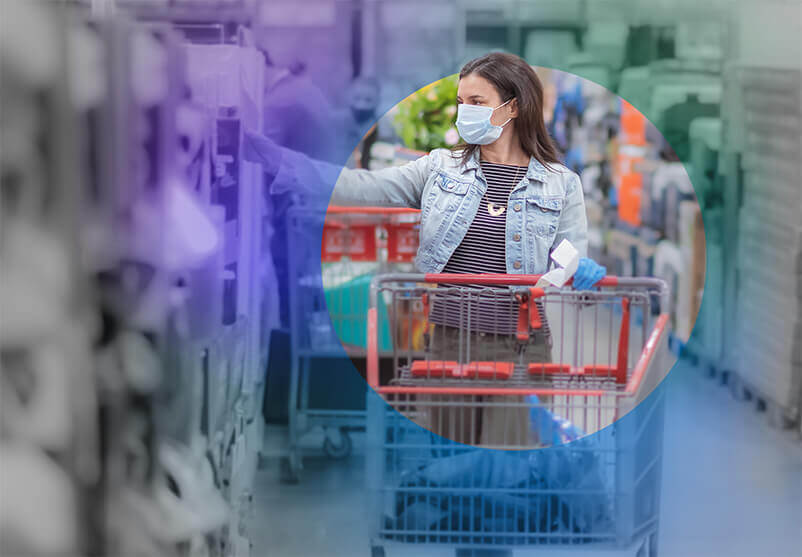 Reinventing the grocery
experience with smart technology
Our top-ranked grocery brand, and #3 overall, Kroger delivered convenience and
ease with fast pivots to contactless payments, safety measures in stores, and heavy
investments in ecommerce.
---
Customer Experience
Score
99
97 Effort
99 Emotion
99 Success
---
Brand
Experience
Score
98
99 Trust
95 Appeal
96 Values
---
Product Experience
Score
95
98 Useful
68 Innovative
92 Reliable
Experience Move
A partnership with UK-based robotics firm Ocado
is helping Kroger raise the bar on both physical
and digital grocery shopping via a new generation
of fulfillment centers. The technology makes light
work of even the most complex order, picking a 50
item order in under 5 minutes with 99% accuracy.
It's designed to increase speed, efficiency, and
accuracy — 3 essential ingredients of the
experience to get right if Kroger is to win in today's
omnichannel landscape.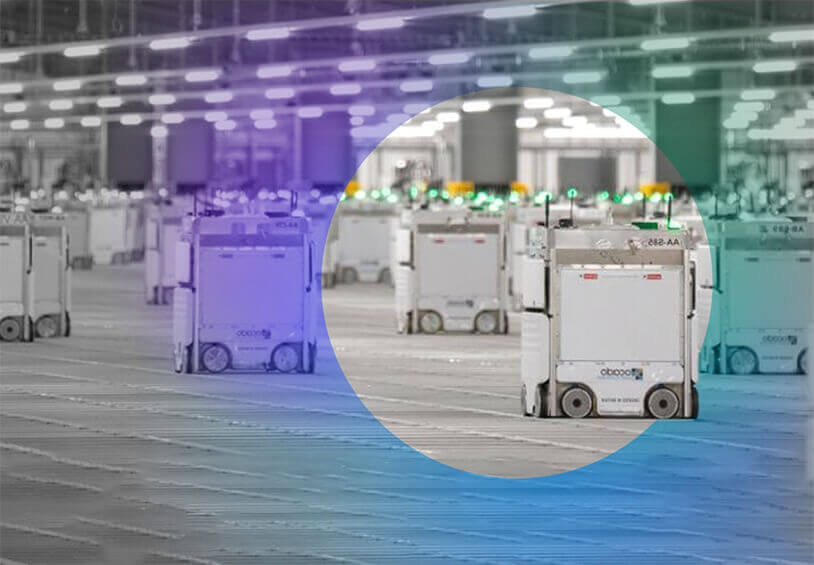 Keeping human connection at the
heart of commerce
As eCommerce boomed, Etsy went all-in on its community and craft experience, with
a personalized user experience that attracted 31 million new buyers to the site.
---
Customer Experience
Score
91
87 Effort
92 Emotion
89 Success
---
Brand
Experience
Score
90
79 Trust
96 Appeal
89 Values
---
Product Experience
Score
91
67 Useful
97 Innovative
79 Reliable
Experience Move
Online marketplaces are hot right now, and Etsy
has been fast to capitalize, with the $1.6B
purchase of secondhand fashion retailer Depop in
2021. Tapping into the Gen Z trend for fashion
reselling brings Depop's huge and growing
audience into the fold, and offers new experiences
and merchandising opportunities to Etsy's
existing customer base.
Adding a personal touch to new
retail experiences
The third-highest ranked retailer in our index stands out on CX, as investments in
improving convenience and choice paid off across both physical and digital channels.
---
Customer Experience
Score
99
97 Effort
99 Emotion
99 Success
---
Brand
Experience
Score
98
99 Trust
95 Appeal
96 Values
---
Product Experience
Score
95
98 Useful
68 Innovative
92 Reliable
Experience Move
Curbside pickup became table stakes in 2020, and
in 2021, Target upped the game with new technology
that enabled stores to personalize its Drive-Up
service. Stores can now customize the pickup
service down to the exact part of the car where
each customer wants the dropoff to happen.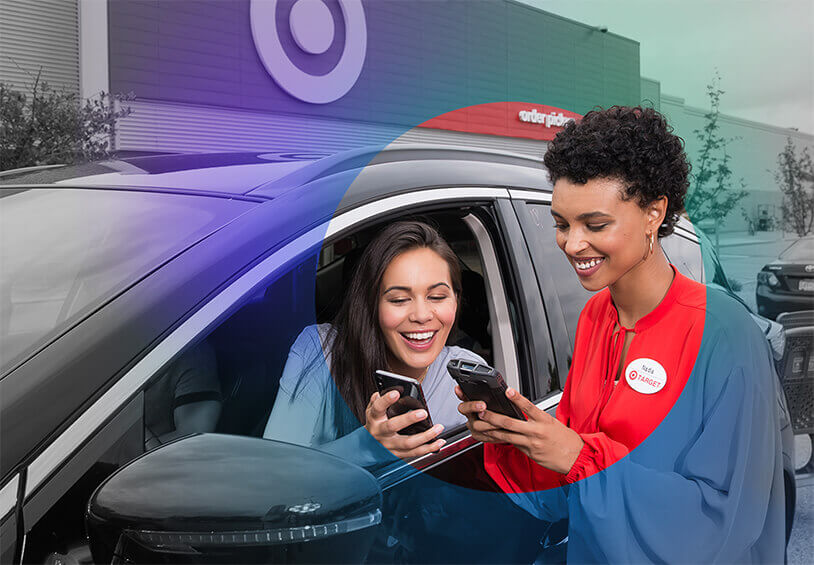 Pivoting to focus on holistic
wellness experiences
With the ink barely dry on its acquisition, parent company Google will be delighted to
see Fitbit ranked highly in this year's index. Product experience is where Fitbit stands
out, ranking #9 – ahead of Apple, Microsoft, and even Google.
---
Customer Experience
Score
61
40 Effort
83 Emotion
68 Success
---
Brand
Experience
Score
86
90 Trust
91 Appeal
71 Values
---
Product Experience
Score
95
88 Useful
99 Innovative
75 Reliable
Experience Move
With the launch of Luxe, Fitbit marked a shift from
activity tracker to a more holistic, wellness offering.
And with exclusive content partnerships with
names like Deepak Chopra and Will Smith, the
company is investing heavily in its own proprietary
Wellness Method to differentiate it from its more
fitness-focused rivals.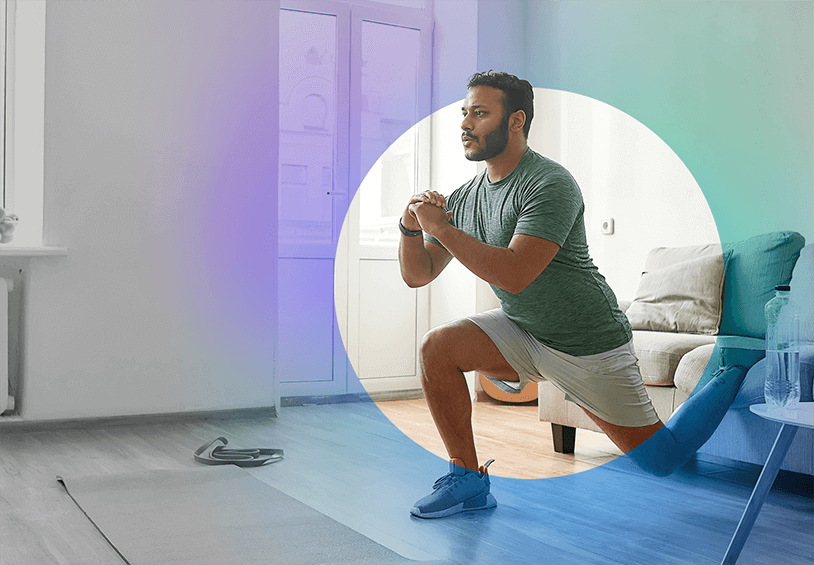 Delivering unique subscriber
value with exclusive content
Spotify added some 30m new subscribers in 2021 as it cemented its position as the
#1 music streaming platform. The consumers we asked said that, of all the media
companies in the index, nobody delivers an emotional experience like Spotify.
---
Customer Experience
Score
85
74 Effort
95 Emotion
82 Success
---
Brand
Experience
Score
67
56 Trust
76 Appeal
66 Values
---
Product Experience
Score
90
82 Useful
91 Innovative
88 Reliable
Experience Move
Spotify doubled down on delivering unique,
premium subscriber experiences in 2021. Over the
past year, the streaming service has increased its
library of exclusive content partnerships, working
with the Obamas and snaring Joe Rogan from
Apple Music.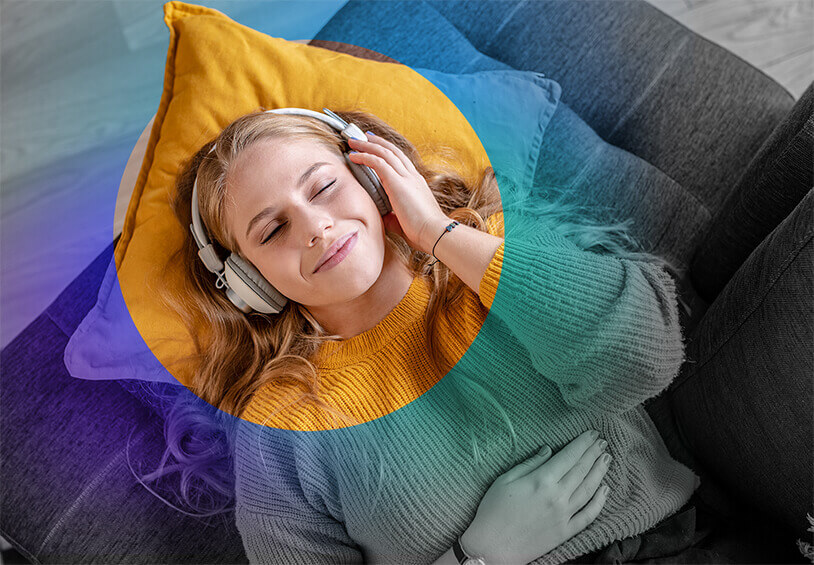 Embracing experience design
to attract new audiences
Pinterest now boasts over 450 million monthly users — more than Twitter and
Snapchat combined. The low-effort, high-emotion experience keeps people coming
back for more, and made Pinterest our top-ranked social media platform
---
Customer Experience
Score
84
89 Effort
92 Emotion
58 Success
---
Brand
Experience
Score
74
67 Trust
71 Appeal
81 Values
---
Product Experience
Score
69
57 Useful
66 Innovative
72 Reliable
Experience Move
Pinterest embraced experience design to put
Creators at the heart of the experience, making
them key stakeholders in its UX redesign.
Introducing new tools that attracted Creators and
teaming up with Shopify on paid partnerships
sparked record growth, as original-content
experiences drew new audiences to the platform.
PINTEREST'S STORY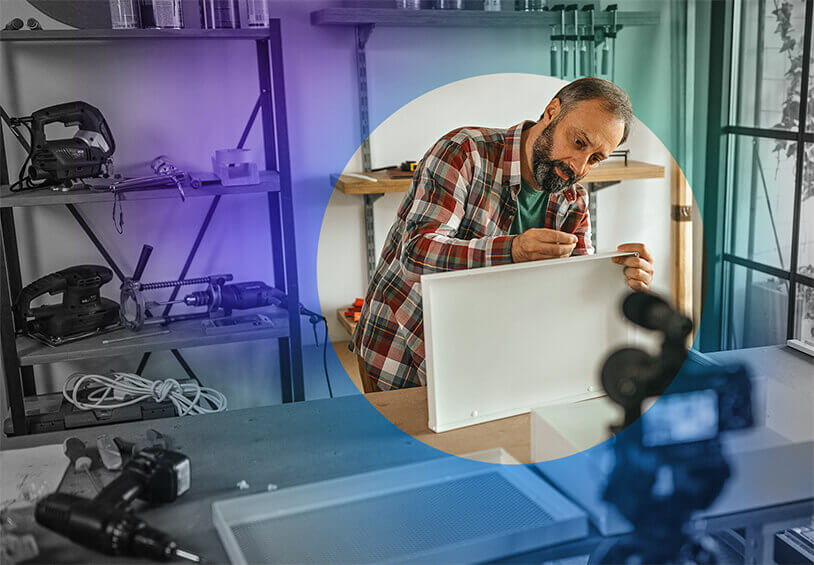 Staying true to its promises
in the toughest of times
The only airline to feature in the top 100, Southwest ranked 77 places higher than
any other airline. Since its first flight in 1971, Southwest has made big moves with
customer-centric policies like enabling passengers to cancel bookings up to 10
minutes before departure and allowing 2 checked bags free of charge — so it's no
surprise to see brand experience as its stand-out score.
---
Customer Experience
Score
62
56 Effort
79 Emotion
54 Success
---
Brand
Experience
Score
88
83 Trust
86 Appeal
91 Values
---
Product Experience
Score
69
73 Useful
55 Innovative
65 Reliable
Experience Move
At the height of the pandemic, Southwest held firm
on a commitment to passenger safety, refusing to
follow its rivals when they began booking middle
seats again. It reportedly cost the company some
$20m in lost revenue — but when you're a
customer-centric company, it's a price worth
paying if your customers feel safer as a result.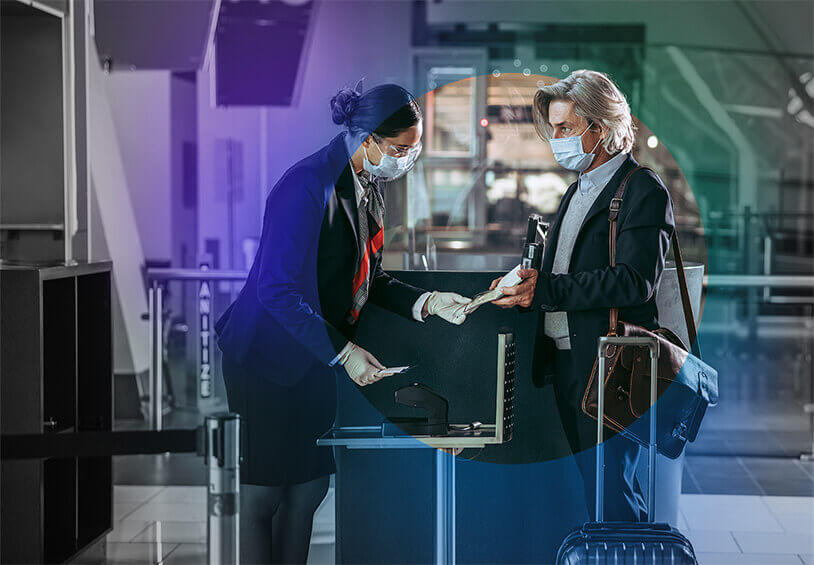 Innovating on driverless delivery
to stay miles ahead
Standout scores for customer experience helped Domino's rank well ahead of
Instacart, Doordash, and Uber Eats. Consumers pointed to Domino's low-effort user
experience as the key differentiator against food-delivery rivals.
---
Customer Experience
Score
81
82 Effort
81 Emotion
71 Success
---
Brand
Experience
Score
69
54 Trust
89 Appeal
67 Values
---
Product Experience
Score
66
80 Useful
56 Innovative
50 Reliable
Experience Move
Domino's attributes its 36 straight quarters of sales
growth to its focus on supply chain innovation. Now,
Domino's is piloting driverless delivery and
electronic bikes to stay a step ahead, and ensure
that when it comes to getting pizza to your door, it's
miles ahead of everyone.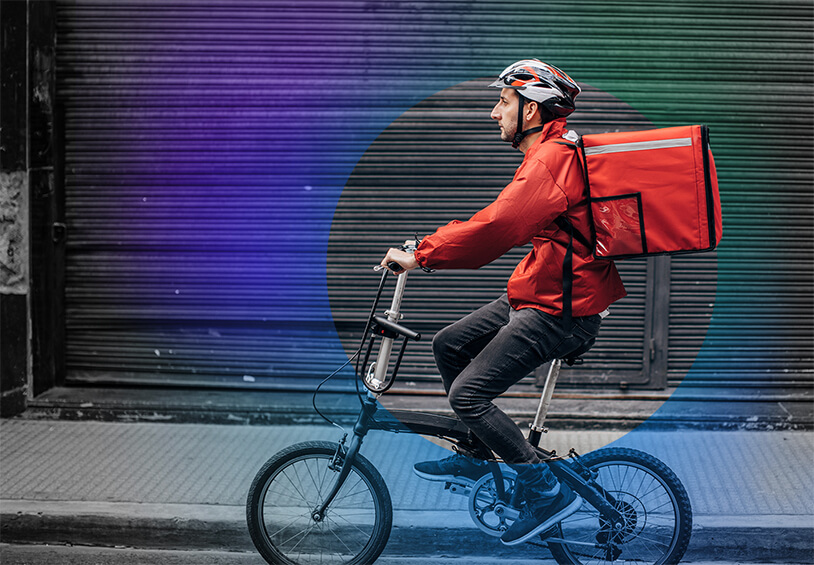 Taking the higher ground to
balance profits and planet
Ranking #7 overall for brand experience and as the #1 apparel brand, Patagonia is a
company unafraid to make bold moves that exemplify its values and put purpose
before profit.
---
Customer Experience
Score
55
54 Effort
73 Emotion
46 Success
---
Brand
Experience
Score
96
83 Trust
94 Appeal
97 Values
---
Product Experience
Score
55
33 Useful
68 Innovative
68 Reliable
Experience Move
When Patagonia's research found the practice of
adding corporate logos to its clothing reduced their
lifespan and increased the footprint of its clothing,
the company ended the practice. Staying true to its
brand values may have cost the company a
guaranteed revenue stream from companies keen
to have their own Patagonia swag, but that loss will
be more than compensated for in love from its
environmentally-conscious consumers.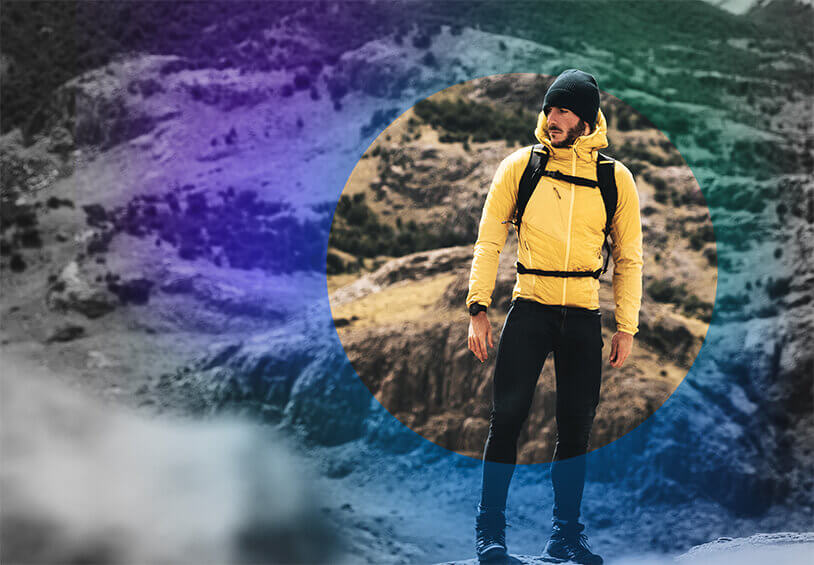 The playbook for experience
transformation
Looking across the index, the best performing companies provide
valuable insight into what it takes to win on experiences, with 4 clear
themes that demonstrate what it will take to accelerate your experience
transformation.
Completely rethink how
you use experience data
What separates experience leaders from their competitors is their
ability to sense, analyze, and act on experience data. Those
companies that had the infrastructure in place to take mountains
of customer data, spot emerging patterns in behavior, and then act
quickly to update their offerings, were the ones that succeeded as
the consumer landscape shifted in 2021.
Make personalization
truly personal
Customers have come to expect the companies they buy from to
fine-tune the experiences to their individual needs and
preferences. Experience leaders like Starbucks, Spotify, and
Amazon have set a high bar and shown consumers what's possible
— now they expect the same from their grocery stores, banks, and
any other companies they interact with.
Build a brand people buy
into, not just buy from
If you can nail your customer, product and brand experiences,
customer loyalty will follow. But it's brand experience where the
biggest opportunity lies — our study found that a highly rated
brand experience had an outsized impact on customer loyalty
compared to any of the other experiences we studied.
Get everyone on every
team all in on XM
The companies that performed best in our study scored well
across all 3 experiences. In fact, the top 15 companies all rank in
the top 50 for customer, brand, and product experience. They
understand that delivering breakthrough experiences is more than
nailing a single touchpoint — it's a company-wide effort to improve
every interaction.