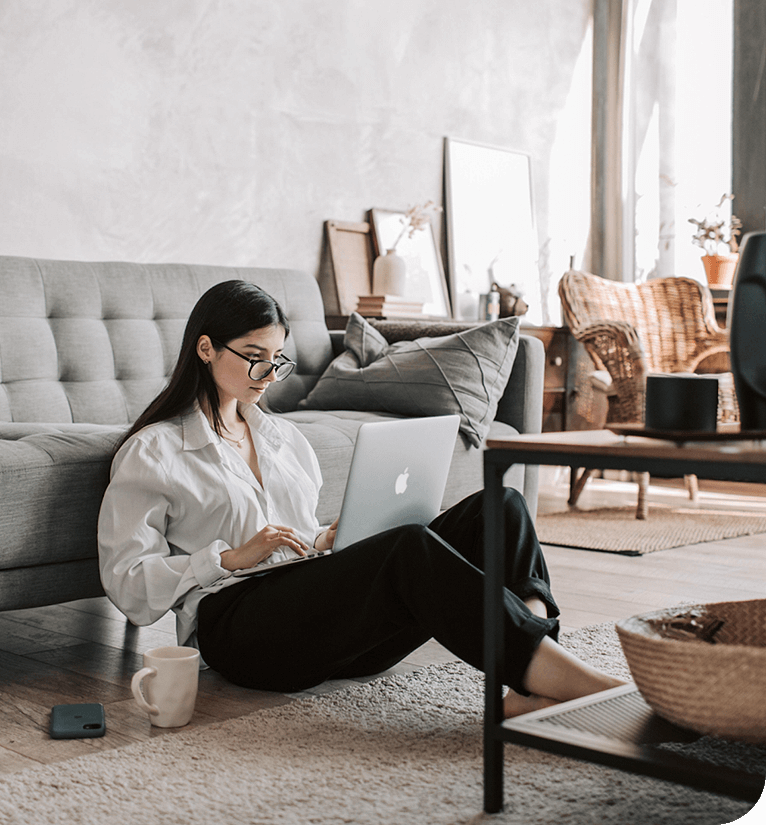 2021 Employee Experience Trends
2020 has been a year like no other, completely redefining the landscape of employee experience. What will matter most to your people in 2021 is very different to anything that's come before.
We spoke to more than 11,800 people around the world to find out what's changed in employee experience, and uncovered new drivers of employee engagement in a post-COVID world, as well as the key actions HR leaders can take to improve the experience for their people going into 2021.
What are the top three drivers of employee engagement?
Our latest study uncovered a major shift in what matters most to employees with two new key drivers rising to the top of what influences employee engagement: belonging and Corporate Social Responsibility.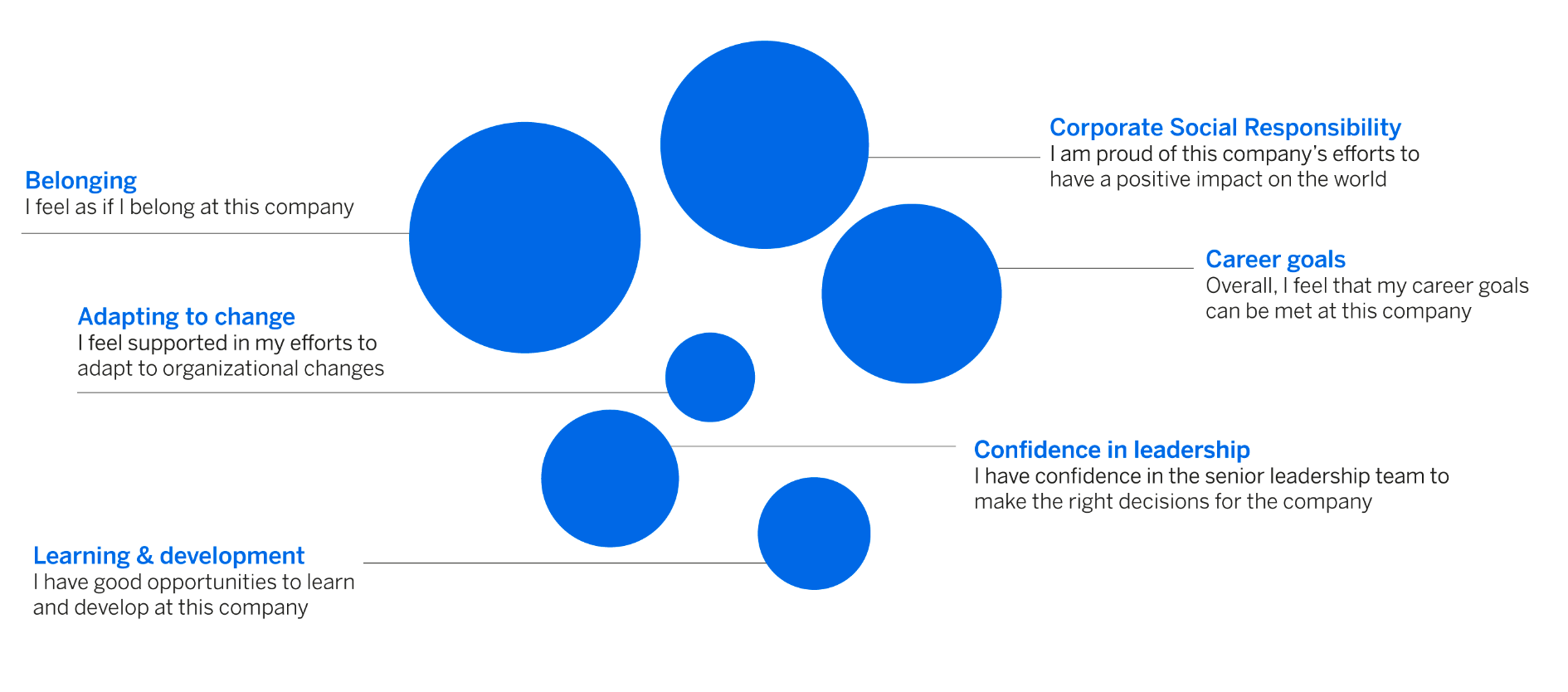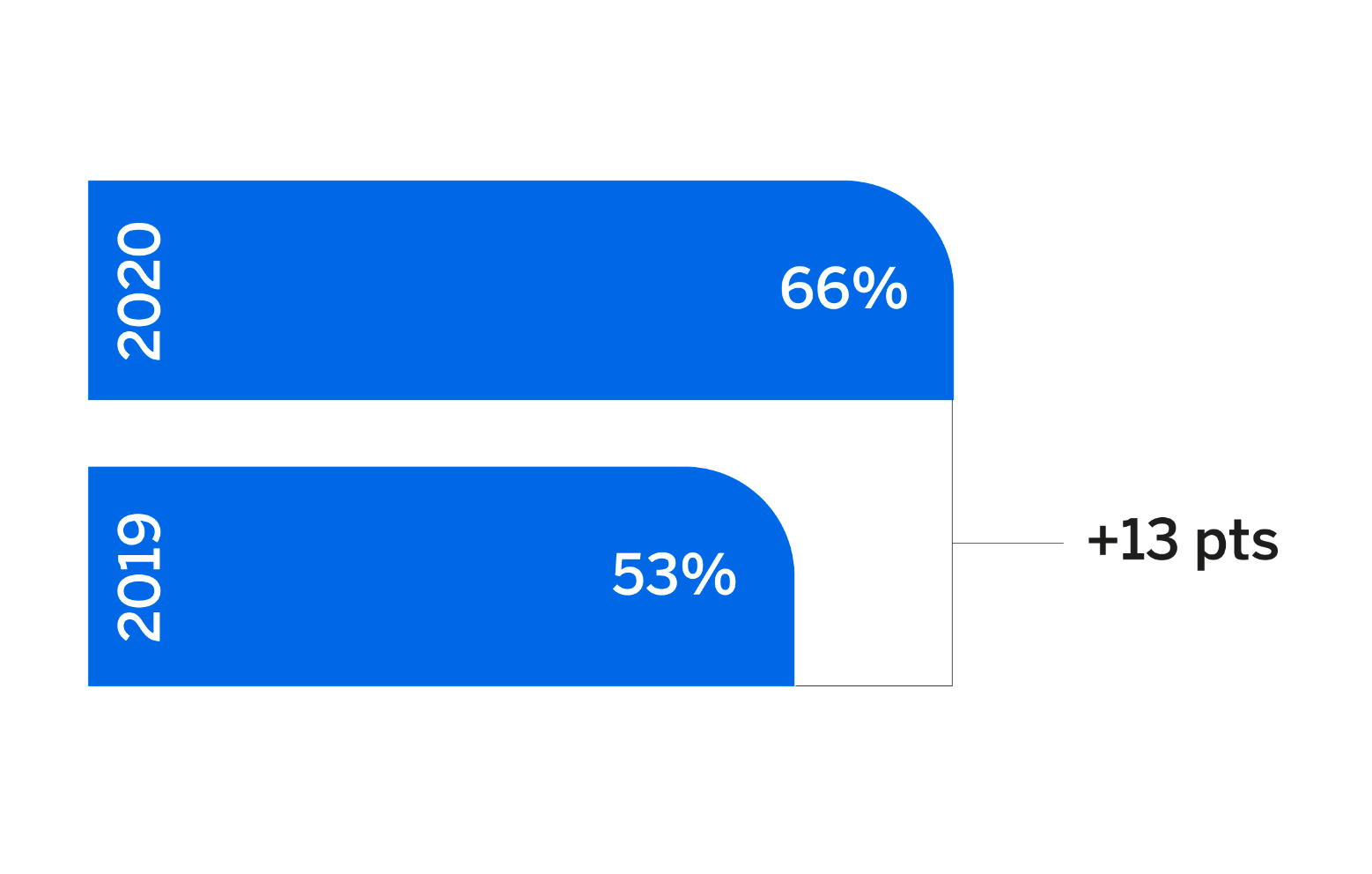 What does global employee engagement look like?
Despite the pandemic, and increased unrest around racial injustice, engagement in 2020 increased by 13 points on 2019.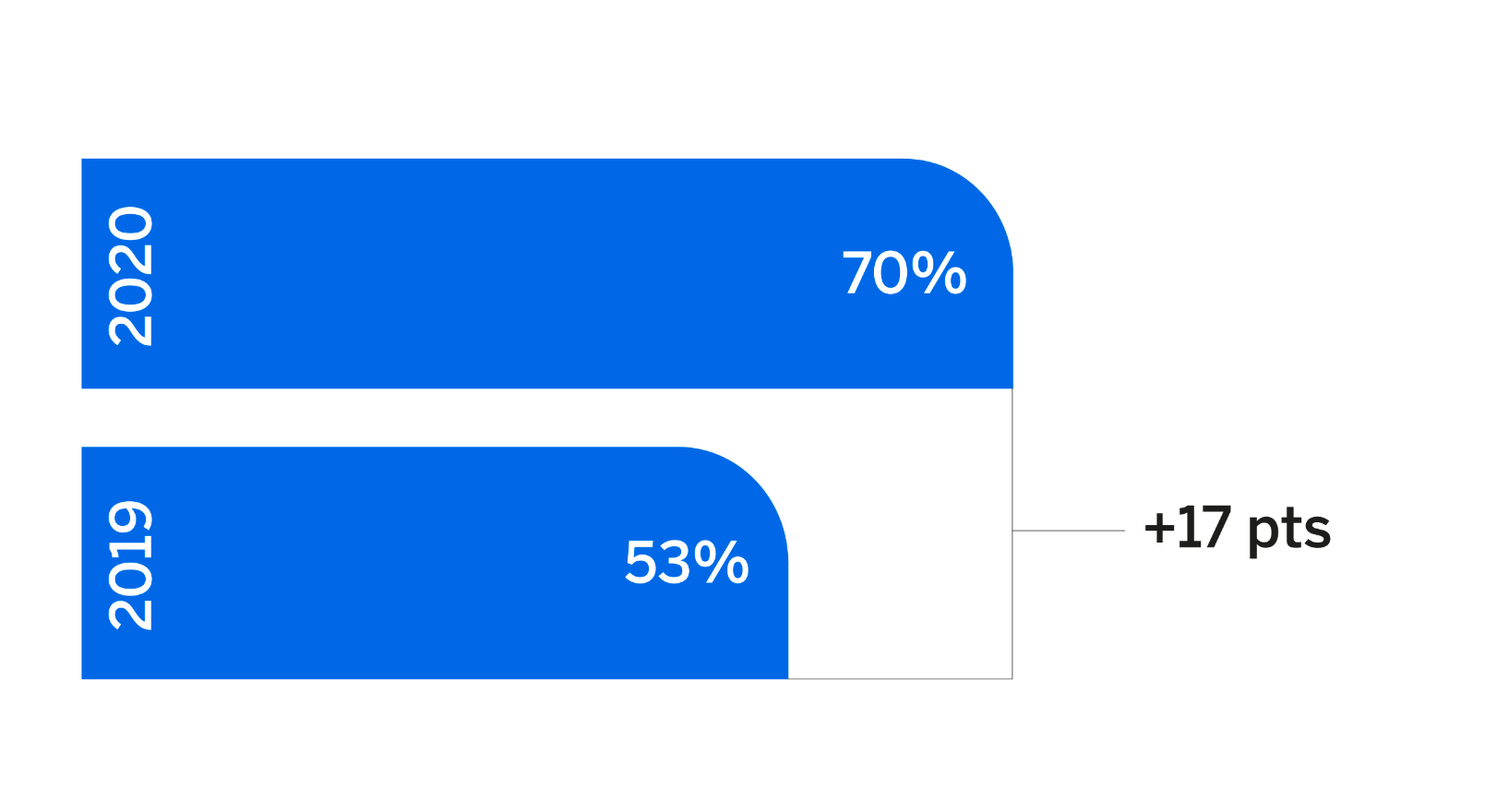 How has intent to stay changed?
Intent to stay is up 17 points from 2019.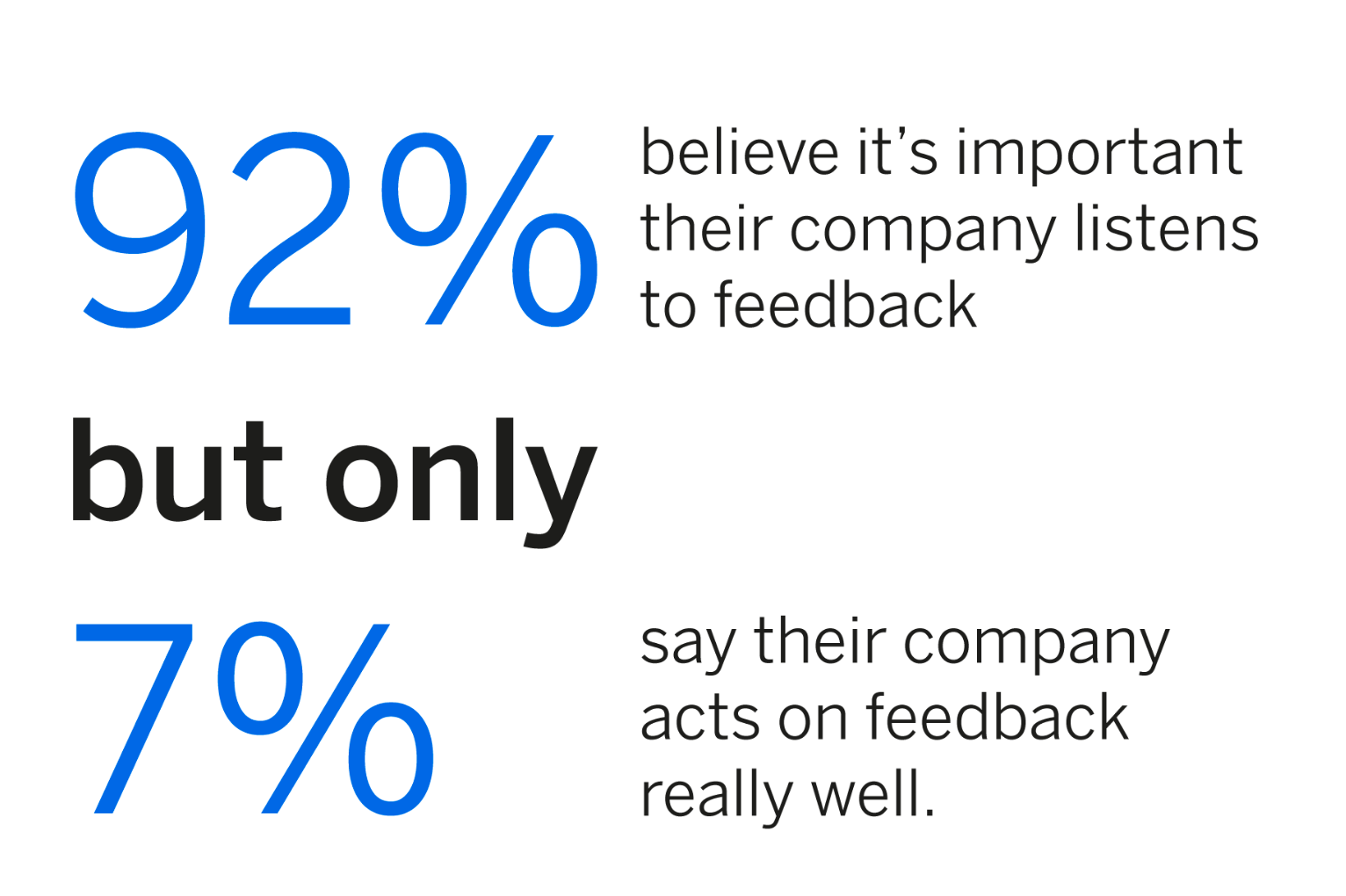 The importance of listening and acting on feedback
While 92% of respondents stated that employee feedback is important, only 7% say their organization's actions it really well.
Download the full report for more insights into the employee experience in 2021, and to learn:
The new drivers of employee engagement
The crucial role of managers
The tie between taking action on feedback and engagement
Key actions HR leaders can take going into 2021
Download the full 2021 Employee Experience Trends for more insight