XM for Customer Frontlines

Digital

Root out friction in every digital experience, super-charge conversion rates, and optimize digital self-service

Care

Uncover insights from any interaction, deliver AI-powered agent coaching, and reduce cost to serve

Locations

Increase revenue and loyalty with real-time insights and recommendations delivered straight to teams on the ground

XM for People Teams

Engage

Know exactly how your people feel and empower managers to improve employee engagement, productivity, and retention

Lifecycle

Take action in the moments that matter most along the employee journey and drive bottom line growth

Analytics

Whatever they're are saying, wherever they're saying it, know exactly what's going on with your people

XM for Strategy & Research

Research

Get faster, richer insights with qual and quant tools that make powerful market research available to everyone

User Experience

Run concept tests, pricing studies, prototyping + more with fast, powerful studies designed by UX research experts

Brand

Track your brand performance 24/7 and act quickly to respond to opportunities and challenges in your market

XM Platform

Explore the platform powering Experience Management

Teams

For Digital

For Customer Care

For Human Resources

For Researchers

All Teams

Industries

Healthcare

Education

Financial Services

Government

All Industries

Customer Experience

Employee Experience

Employee Exit Interviews

Net Promoter Score

Voice of Customer

Customer Success Hub

Product Documentation

Training & Certification

Community

XM Institute

About Us

Careers

Partnerships

Marketplace

X4 Summit

The annual gathering of the experience leaders at the world's iconic brands building breakthrough business results, live in Salt Lake City.
Qualtrics Honors Standout K-12 Teachers in Celebration of 20 Years in Education
Qualtrics' Classroom Wish List Giveaway honors six teachers committed to creating great experiences for their students
Last updated: September 15, 2022
---
PROVO, Utah & SEATTLE (Sept. 15, 2022) – To celebrate 20 years serving the education industry, Qualtrics (Nasdaq: XM), the leader and creator of the experience management category, today announced the winners of its Classroom Wish List Giveaway. As a special thank you to K-12 teachers who are dedicated to providing the best possible educational experience to students, Qualtrics is giving six winners $1,000 gift cards to pay for classroom supplies.
Teachers spent an average of $750 of their own money on school supplies during the 2020-2021 school year, according to non-profit Adopt a Classroom. And nearly a third (30%) spent $1,000 or more. The awarded gift cards will help the selected teachers manage increased costs at a time when many teachers are already feeling burned out from more than two years of teaching during the pandemic and while districts are struggling to keep their schools fully staffed.
"It's important for schools — and society as a whole — to honor great teachers who create a positive environment in their classrooms and who deliver the best outcomes for our students and the wider community," said Byron Adams, education industry advisor at Qualtrics. "Education is at the heart of Qualtrics as a company, and we want to ensure teachers feel heard, valued and empowered to serve students to the best of their abilities."
During the past two decades, Qualtrics has expanded to serve over 1,000 education institutions, including over half of the largest 50 U.S. school districts, helping them regularly pulse and listen to students, teachers and staff in order to improve both their experiences and outcomes. These winners are among those striving to make school a more welcoming, engaging and inspiring place for all.
Qualtrics Classroom Wish List Giveaway Winners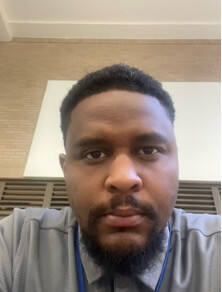 James Adams — Booker T. Washington High School, Houston, TX
James teaches economics, macroeconomics and financial literacy at a public high school in Houston. He plans to use the awarded funds to build an engaging environment for learning – from monopoly games, play money and candy for supply and demand games to a class set of economics-related novels for selective reading. Knowing what works best with his students, James hopes to incorporate more hands-on activities like economics and financial literacy games that involve tactile and kinesthetic learning.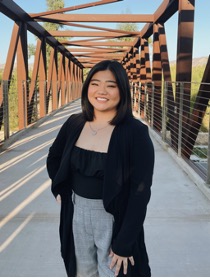 Taylor Hirano — Estrella Elementary School, Los Angeles, CA
Taylor teaches multiple subjects at a public elementary school in an underserved community in South Central LA, where her students were extremely impacted by COVID-19. She plans to use the money to give back to her students – supplies and prizes to supplement teaching as well as snacks, beverages and health related products (deodorant, lotion, chapstick, etc.) to make sure their basic needs are met.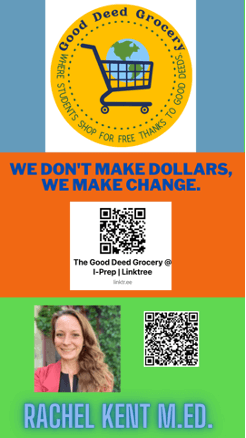 Rachel Kent  — International Preparatory School at Grover Cleveland, Buffalo, NY
Rachel teaches Career and Technical Education and work based learning at a public high school in Buffalo, where they provide a free store stocked with essentials for students called the Good Deed Grocery. To ensure students have a good day, every day, the awarded funds will be used to purchase personal hygiene items needed to stock the shelves. She also plans to host an open house to register new shoppers during the school's spirit week.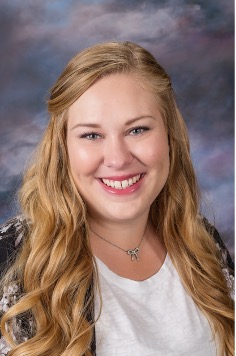 Hailey Nielson — Art City Elementary School, Springville, UT
Hailey teaches multiple subjects with a focus on math and reading to first graders at a public elementary school in Springville. She would love to provide more support for social and emotional learning, and she plans to purchase A Little SPOT of Emotion to teach those lessons to her students. Hailey also plans to buy math manipulatives since visual and kinesthetic learning is crucial in first grade as well as different fidget items that help students with calming down and focusing throughout the day.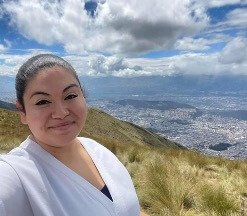 Sarah Perez — IDEA Pflugerville Academy, Pflugerville, TX
Sarah teaches math for grades 3-5 at a public charter elementary school in Pflugerville. She plans to spend the money on manipulatives and tools that will help develop her students' understanding of mathematical concepts such as fraction bars, base ten blocks, dice, flash cards, money, visuals and tangible items. As the math interventionist for her school, she will work with students who need the most support with both the content and second language acquisition, and she plans to house these items in her classroom for other teachers to access too.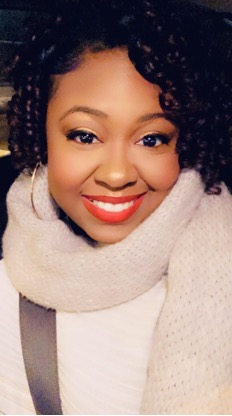 Janise Wright — KIPP Academy Chicago Primary, Chicago, IL
Janise teaches math and guided reading to minorities and students with learning disabilities at a public charter elementary school in Chicago. During the COVID shutdown, students missed social-emotional learning and skill building. Her classroom theme this year is, "I love me" and she is filling the room with positive affirmations, visuals and activities that build confidence in her students and show them ways to build each other up. Janise plans to use the money for affirming visuals, math materials and culturally relevant and inclusive literature that reflects her students' experiences.
About Qualtrics XM for Education
With over 20 years of experience in education, Qualtrics now serves over 1,000 education institutions across K-12 and Higher Education around the world—including 99 of the top 100 business schools and over half of the top 50 U.S. school districts—helping them understand and improve the experiences they deliver. Qualtrics solutions are purpose-built to help leaders in education understand experiences across departments, take the right actions to attract and retain students and staff and increase engagement and success. Qualtrics' XM for Education solutions uncover unique insights into the student journey and empower school leaders to close experience gaps—driving increases in enrollment, retention and graduation.
To learn more about how to transform experiences in education, visit:  https://www.qualtrics.com/ebooks-guides/transform-edu-experiences
About Qualtrics
Qualtrics, the leader and creator of the experience management category, is changing the way organizations manage and improve the four core experiences of business—customer, employee, product and brand. Over 16,750 organizations around the world use Qualtrics to listen, understand and take action on experience data (X-data™)—the beliefs, emotions and intentions that tell you why things are happening, and what to do about it. The Qualtrics XM Platform™ is a system of action that helps businesses attract customers who stay longer and buy more, engage employees who build a positive culture, develop breakthrough products people love and build a brand people are passionate about. To learn more, please visit qualtrics.com.
---