Qualtrics XM Mobile
Actionable XM in the palm of your hand
From the boardroom to the frontline, empower everyone to do experience management—anytime, anywhere.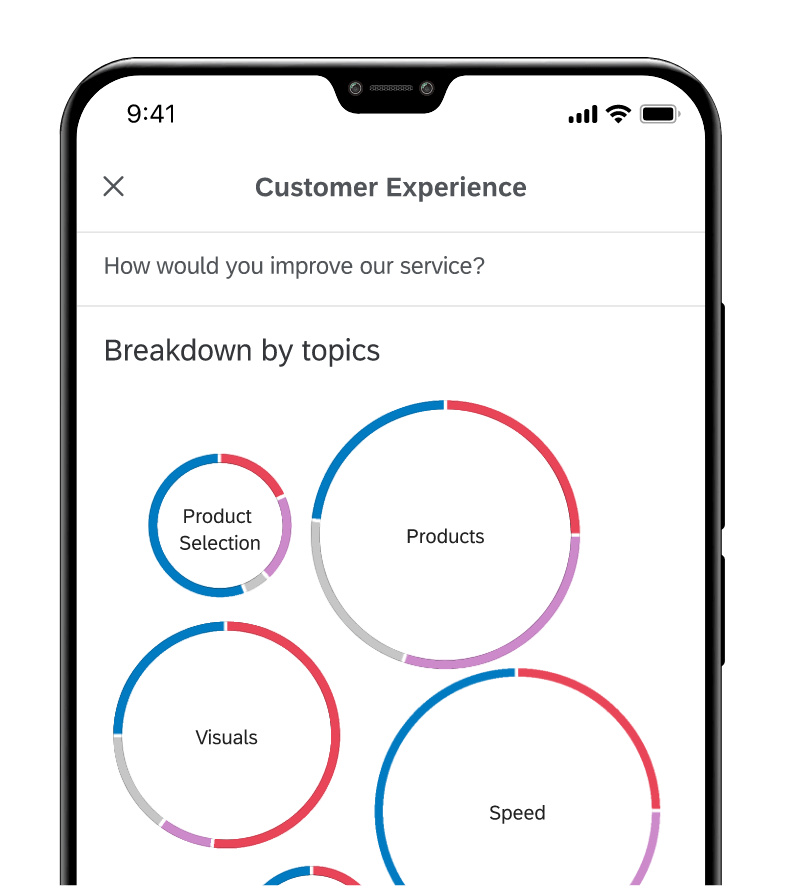 QUALTRICS XM
2h ago
Sentiment decline
There has been a significant decline in Ease of Upgrade sentiment.
QUALTRICS XM
4h ago
5-star experience!
Someone was very satisfied with the quality of service and is likely to use your service again!
The System of Action that takes you from listening to breakthrough results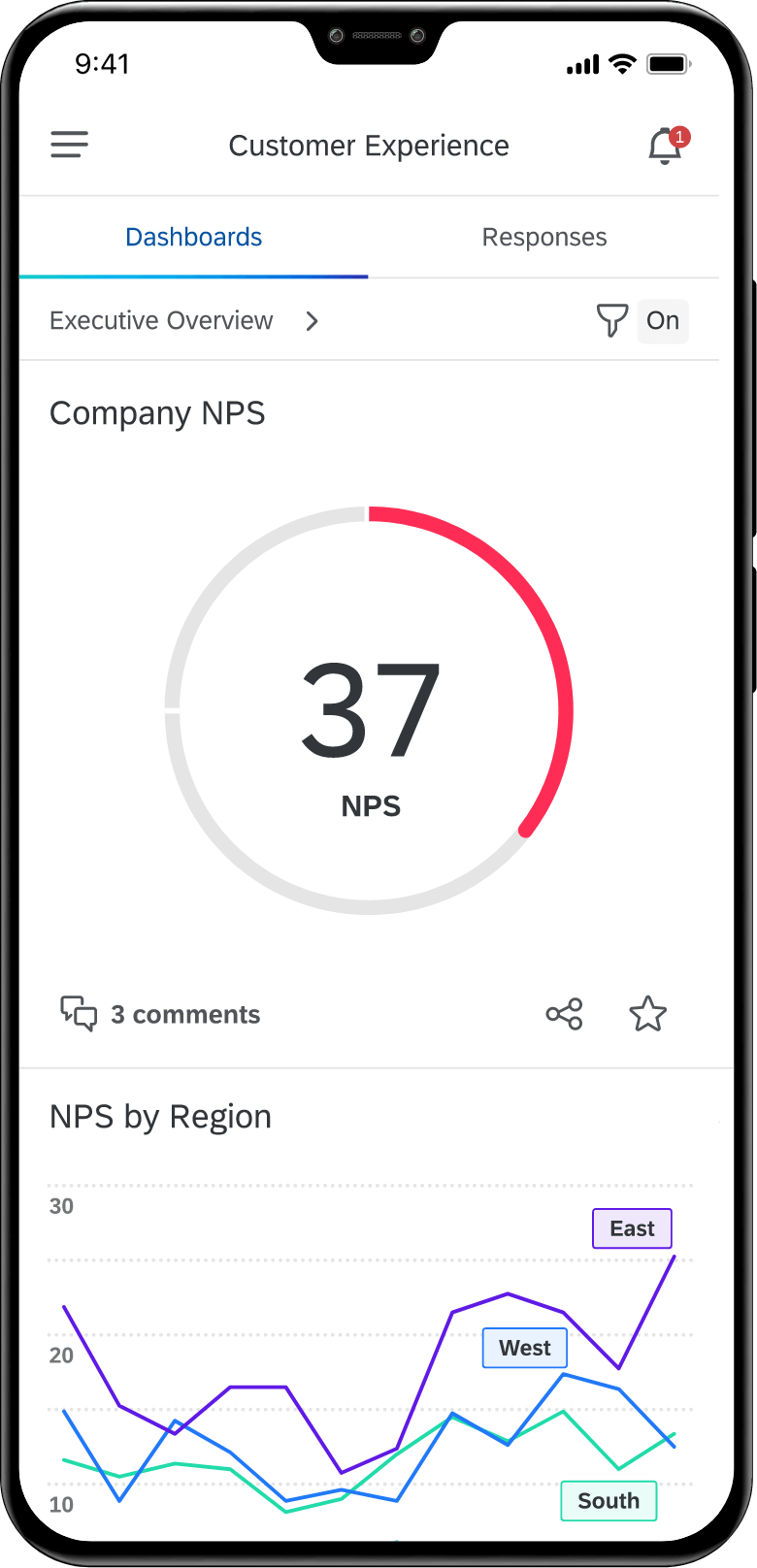 Empower everyone to do XM
XM Mobile is customizable by role so every team member gets all the right information they need to manage experiences on the go.
Download the app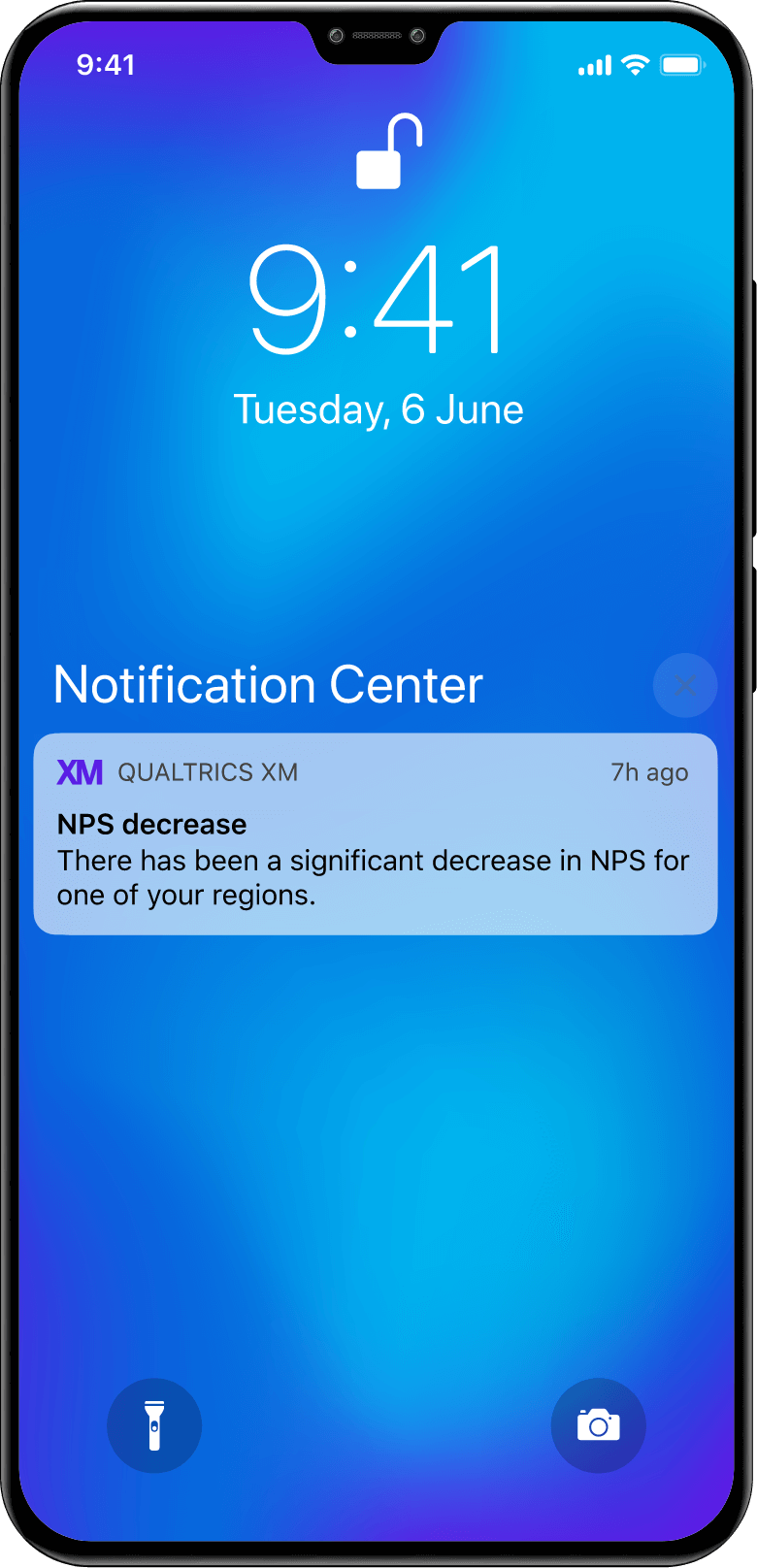 Take action wherever you are
Send notifications to the people that need to know and allow them to take action right from the app.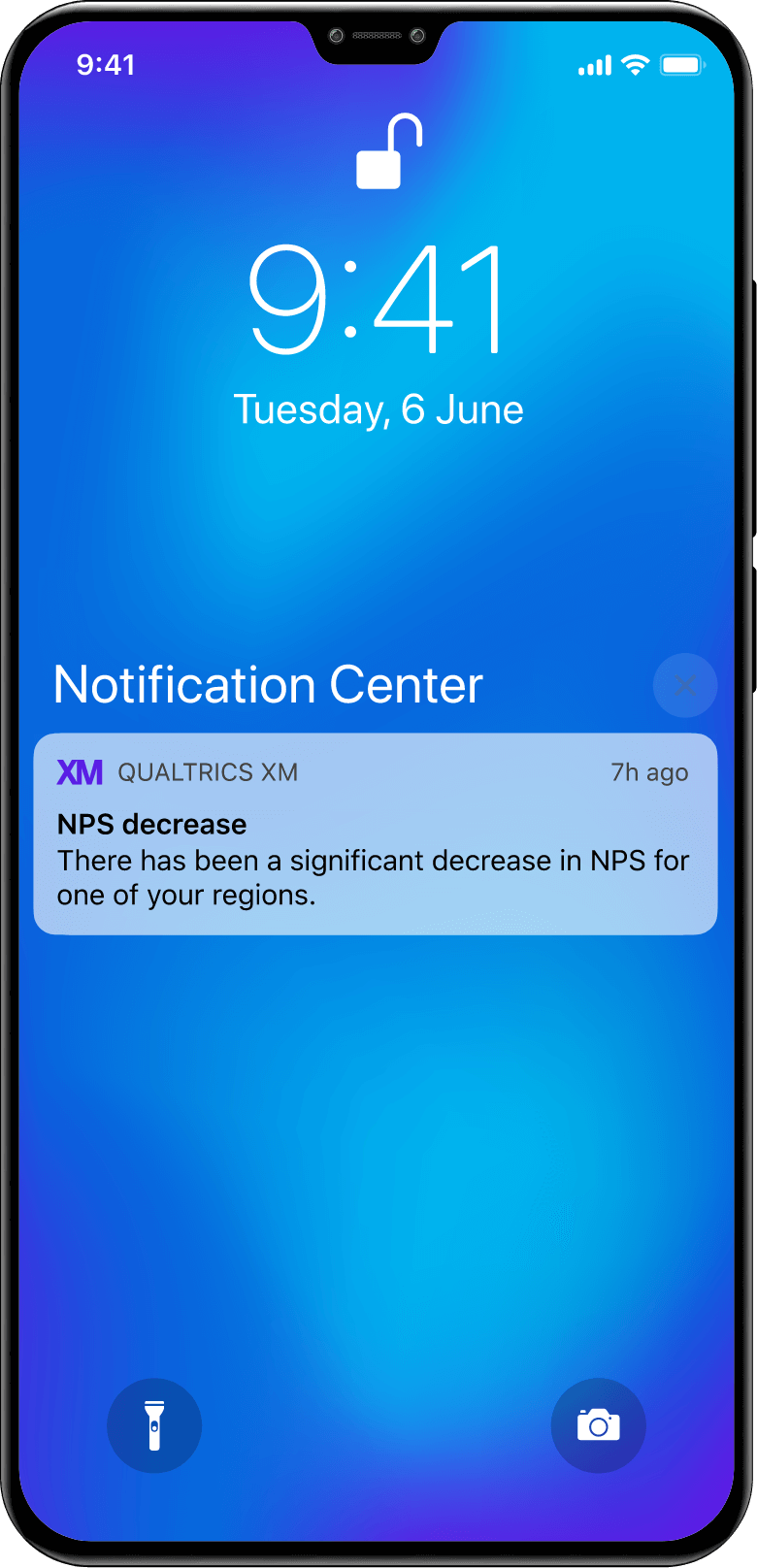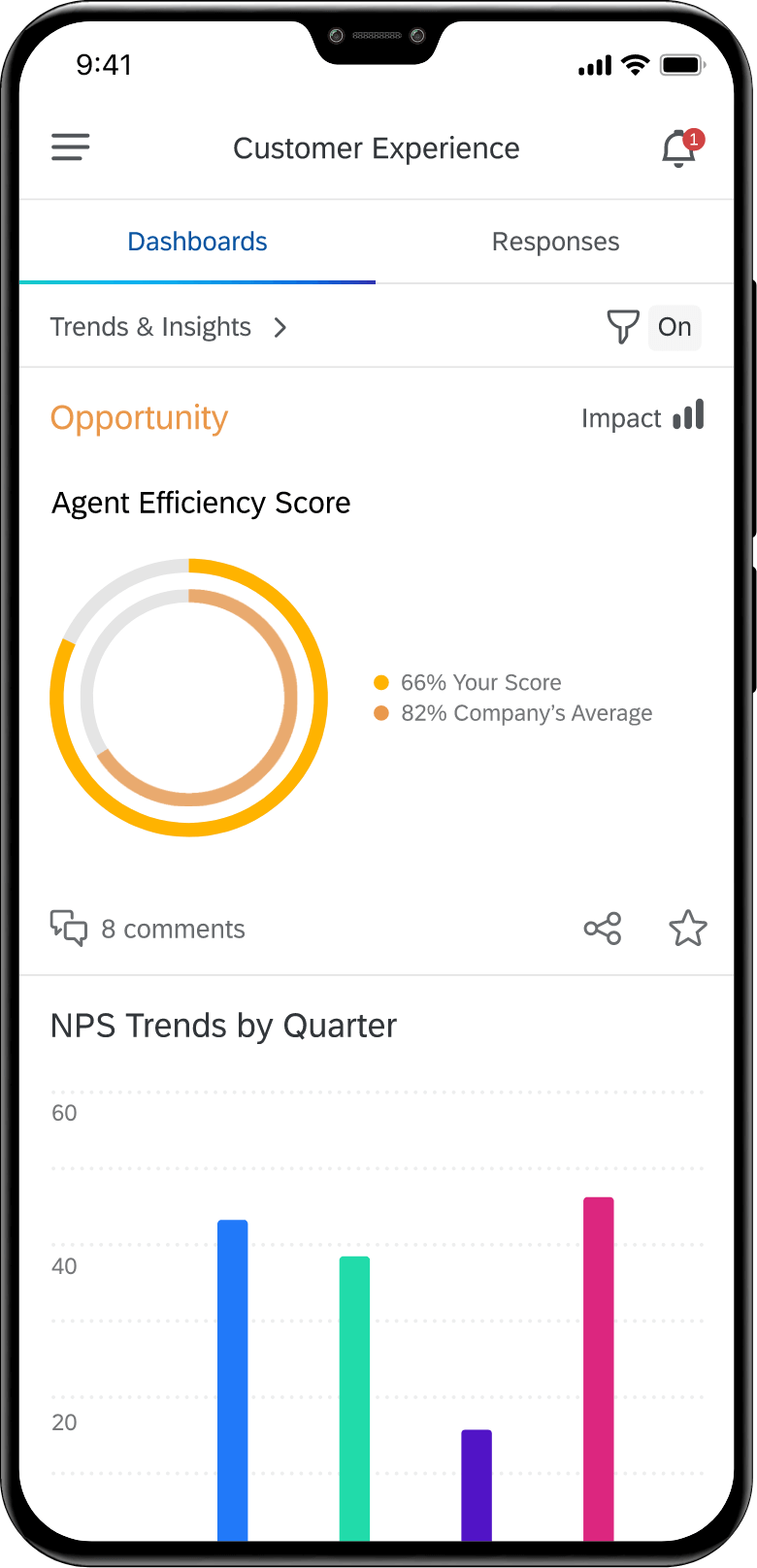 See focus areas with clarity
Get all the critical insights you need right at your fingertips with easy-to-view dashboards and visualizations.
Download the app
Access the detail behind topics and sentiment
Dig into the details behind the topics customers care about and how they feel about them.
Download the app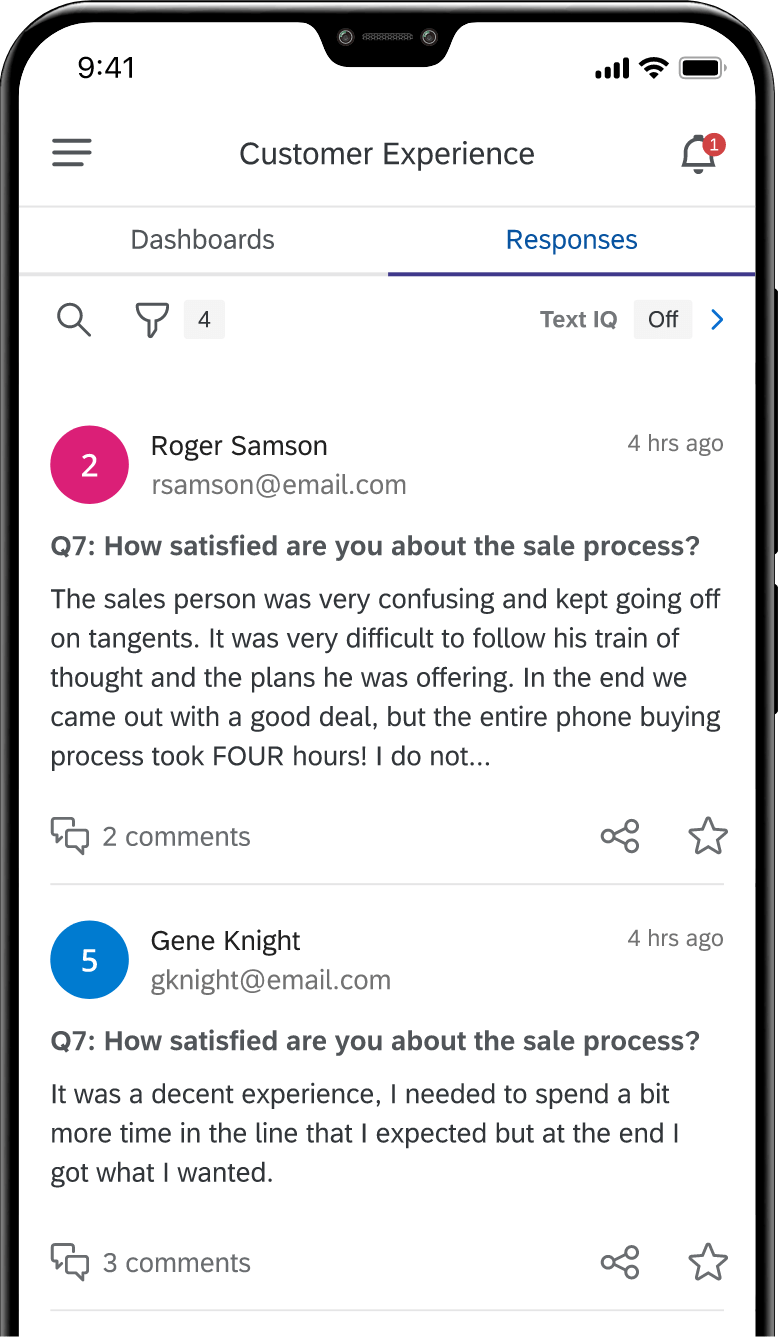 Built on industry-leading trust and governance
Close experience gaps safely and securely with mobile device management and other controls.