XM for Customer Frontlines

Digital

Root out friction in every digital experience, super-charge conversion rates, and optimize digital self-service

Care

Uncover insights from any interaction, deliver AI-powered agent coaching, and reduce cost to serve

Locations

Increase revenue and loyalty with real-time insights and recommendations delivered straight to teams on the ground

XM for People Teams

Engage

Know exactly how your people feel and empower managers to improve employee engagement, productivity, and retention

Lifecycle

Take action in the moments that matter most along the employee journey and drive bottom line growth

Analytics

Whatever they're are saying, wherever they're saying it, know exactly what's going on with your people

XM for Strategy & Research

Research

Get faster, richer insights with qual and quant tools that make powerful market research available to everyone

User Experience

Run concept tests, pricing studies, prototyping + more with fast, powerful studies designed by UX research experts

Brand

Track your brand performance 24/7 and act quickly to respond to opportunities and challenges in your market

XM Platform

Explore the platform powering Experience Management

Teams

For Digital

For Customer Care

For Human Resources

For Researchers

All Teams

Industries

Healthcare

Education

Financial Services

Government

All Industries

Customer Experience

Employee Experience

Employee Exit Interviews

Net Promoter Score

Voice of Customer

Customer Success Hub

Product Documentation

Training & Certification

Community

XM Institute

About Us

Careers

Partnerships

Marketplace

X4 Summit

The annual gathering of the experience leaders at the world's iconic brands building breakthrough business results, live in Salt Lake City.
BUSINESS TO BUSINESS EXPERIENCE MANAGEMENT
A new era in B2B experience management
Qualtrics Experience Management is helping the world's biggest and best B2B organizations transform customer, employee, brand, and product experiences to help increase sales, renewals and grow market share.
More than 18,000 organizations worldwide rely on Qualtrics
Manage every experience that matters to your organization from identifying the sweet spot that makes you stand out from your competitors to transforming your employee experience around delivering a world-class service to your customers.

The Qualtrics Experience Management Platform™ helps you connect the dots and see how improvements in one area impact the metrics your business cares by combining your Experience Data and the Operational Data from your CRM, HRIS and ERP.
B2B is different from B2C — your XM program should be too. Working with some of the world's leading B2B organizations, we've designed world-class programs and best practices to help you deliver breakthrough experiences for your customers and employees.
Strengthen your most valuable customer relationships
---
Increase revenue and decrease churn with all your Experience Data (X-Data) and Operational Data (O-Data) on a single platform. The Qualtrics B2B Command Center gives you a complete view of every account — what's going well, what's not, and recommended actions to improve.
Account managers see all their accounts on a single dashboard and can drill down into individual accounts. Zoom out and see a bird's-eye view of all your accounts including powerful churn predictions, key drivers and recommended next steps to reduce churn, increase loyalty and boost revenue.
With integrations into your existing CRM, you'll always have the right information at the right moment to deliver breakthrough results.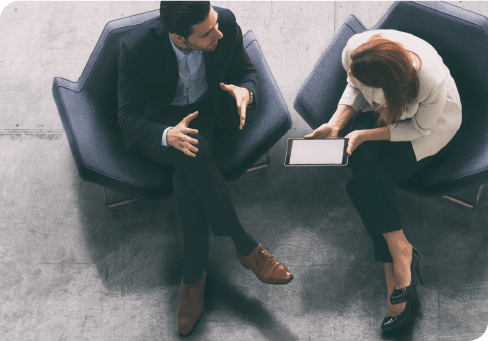 4 benefits of CustomerXM
Manage accounts strategically with a single view of clients' X- and O-Data for each account manager
See at a glance which accounts need urgent action to improve the experience
Make powerful predictions about customer churn and take action before it happens
Track every activity with powerful integrations into CRM systems from SAP, Salesforce, Microsoft, Oracle and homegrown APIs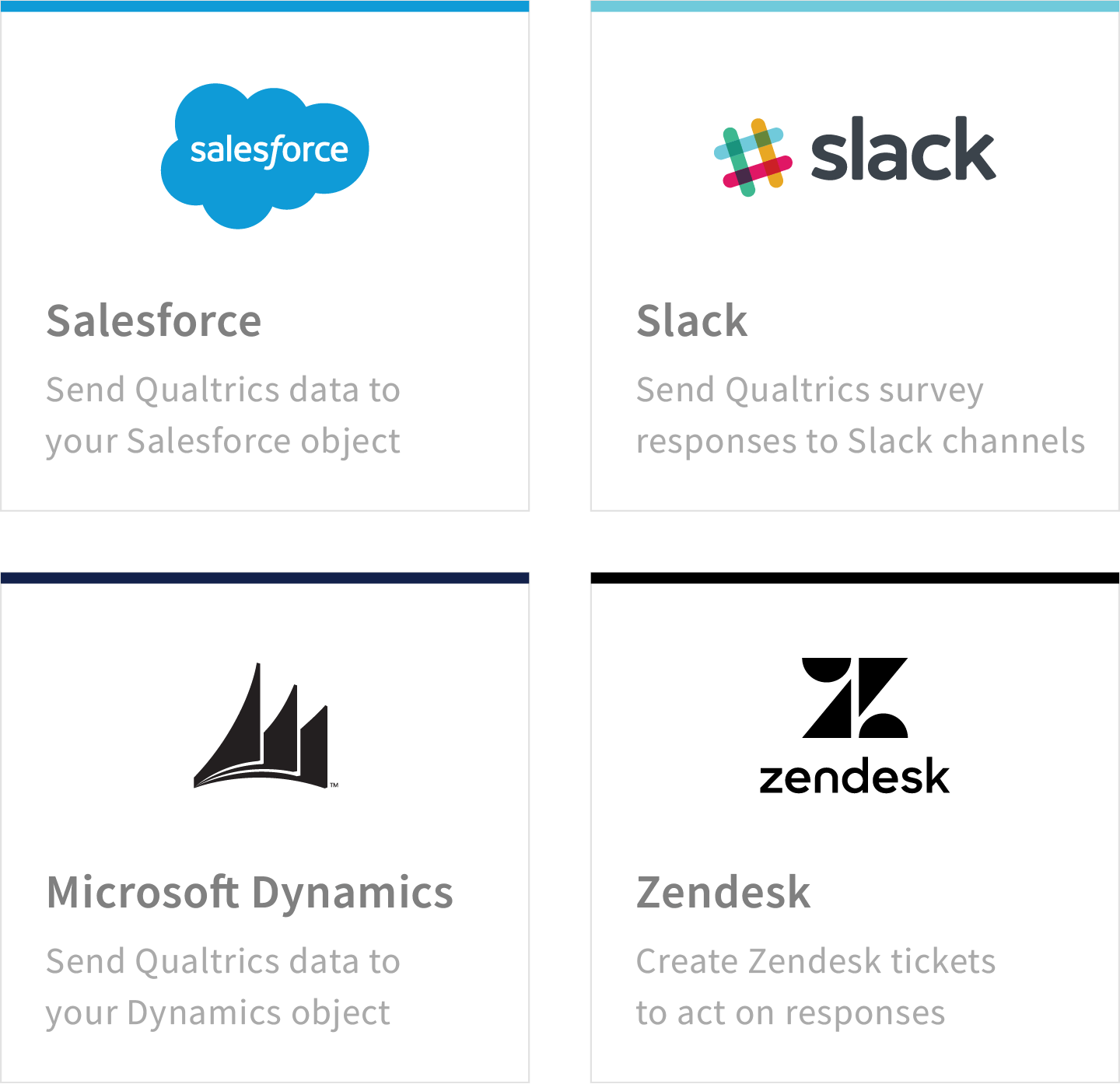 Out of the box
You can start delivering breakthrough experiences as soon as your CX program takes flight with certified XM solutions just for B2B. Straight out of the box and ready to use, they include expert designed content, best-in-class workflows, and automation programs.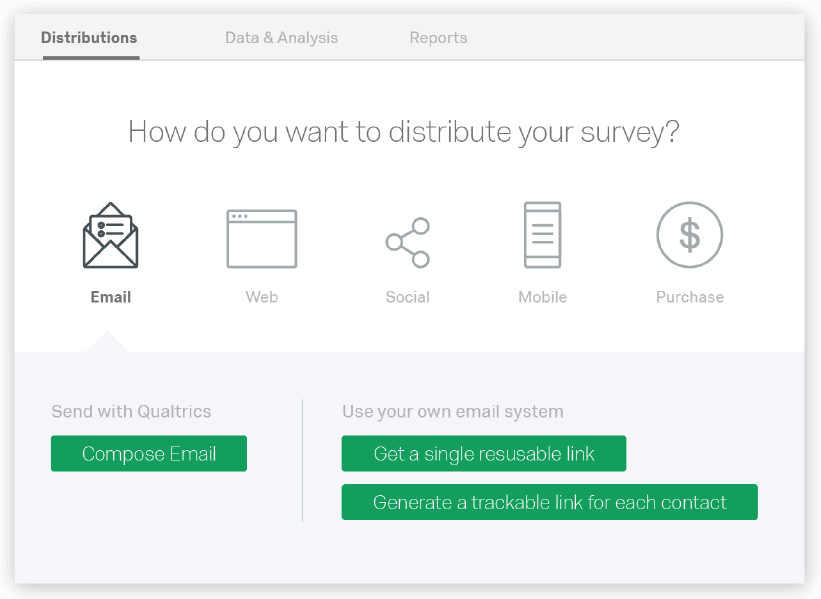 Engage customers on their terms
Monitor and optimize each interaction over time, across every touchpoint, and every channel with dynamic data collection tools that seamlessly adapt to user behavior in real time.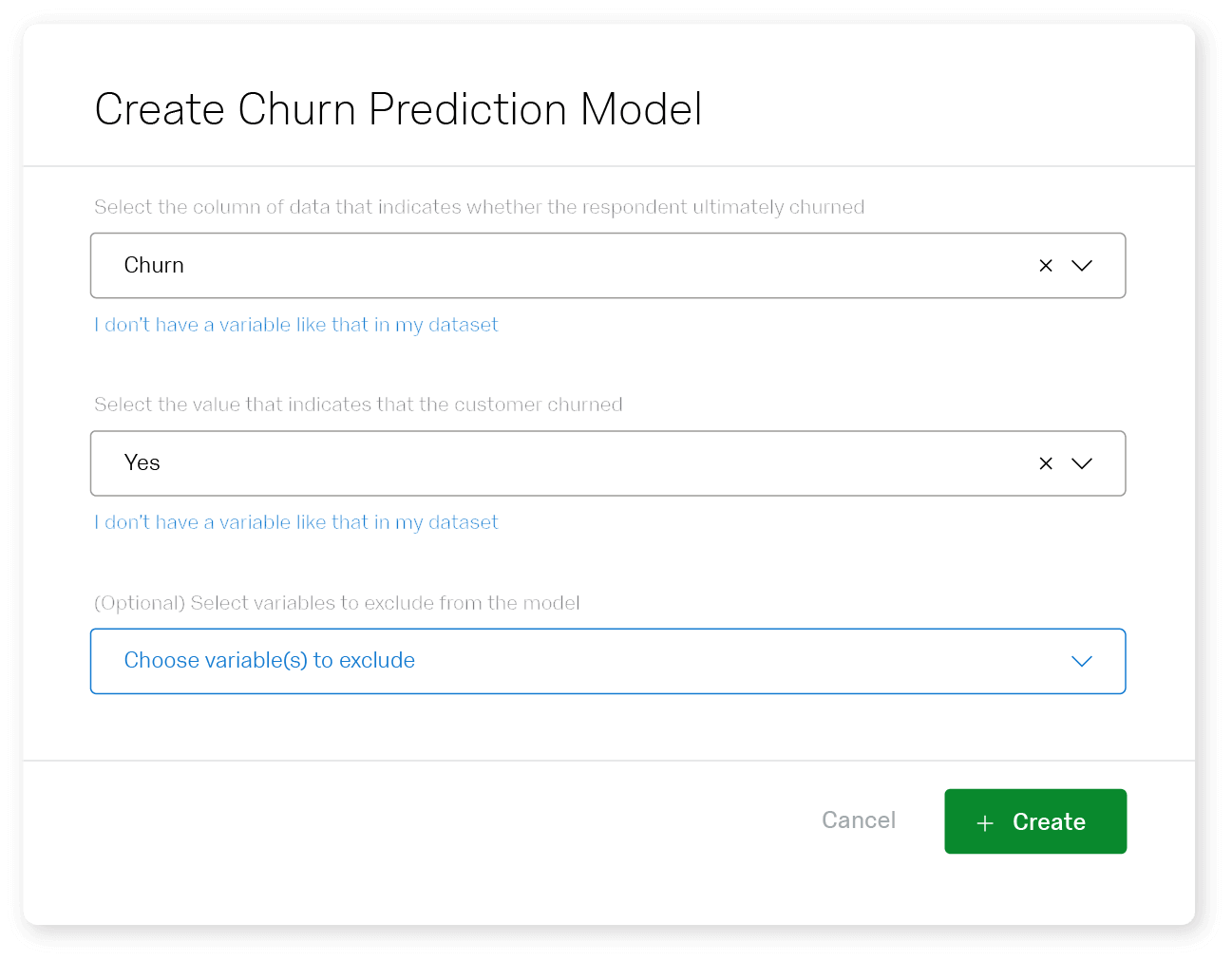 Future-proof your business
Bring together X-Data and O-Data with integrations into your CRM to uncover insights deep inside your data and make powerful predictions about what your customers will do next with iQ, our predictive intelligence engine.
Your greatest asset in business is an exceptional employee experience
---
Employees are the link between your business and its clients, as well as the source of every innovation, product, and service you take to market. Ensuring employees are fully engaged and equipped is a key advantage.
Using Qualtrics EmployeeXM™ platform you can unlock the insights you need to create breakthrough experiences that turn employees into ambassadors, and keep and attract the best talent.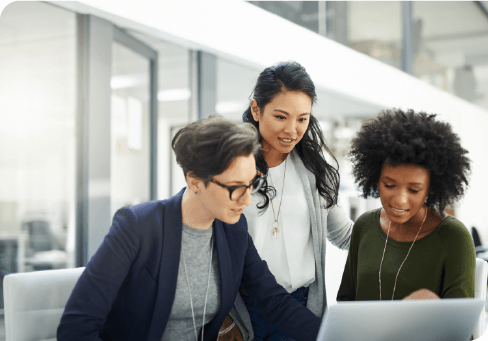 4 benefits of EmployeeXM
Rapidly locate the levers to pull to improve the employee experience
Understand the entire employee journey — from onboarding to exit — to optimize every moment that matters
Personalized 360 employee reviews to help boost employee productivity and loyalty
Get frontline feedback to ensure your people are always able to serve your customers best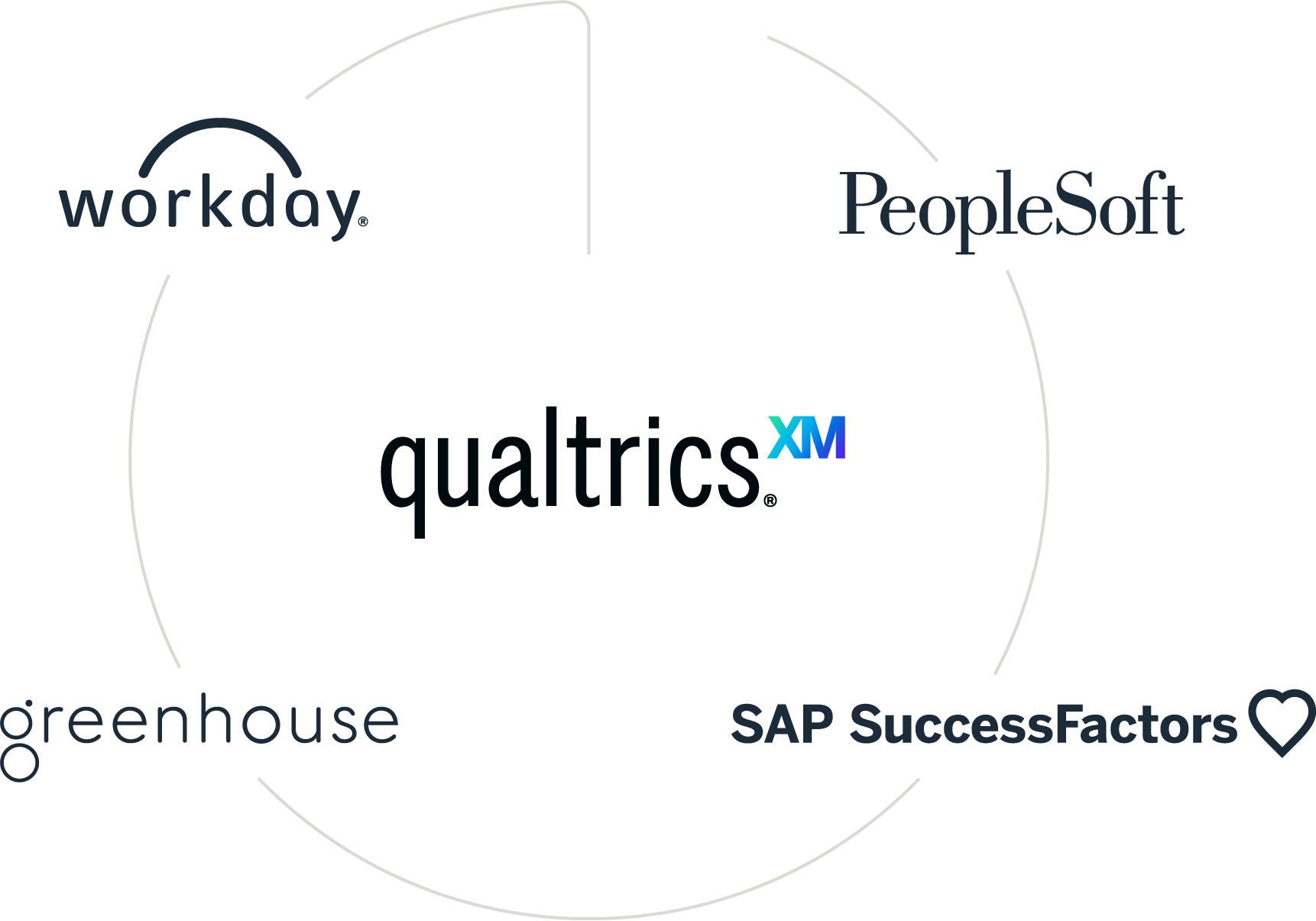 Scale with speed and ease
Feedback is integrated with your existing HR platforms so you can automate personalized actions at every stage, while pre-built and expert-designed programs are available at the click of a button.
Complexity made simple
Dynamic and visual dashboards deliver information to managers in an easy-to-understand way in the moments that matter so they can drive meaningful and lasting change in the workplace.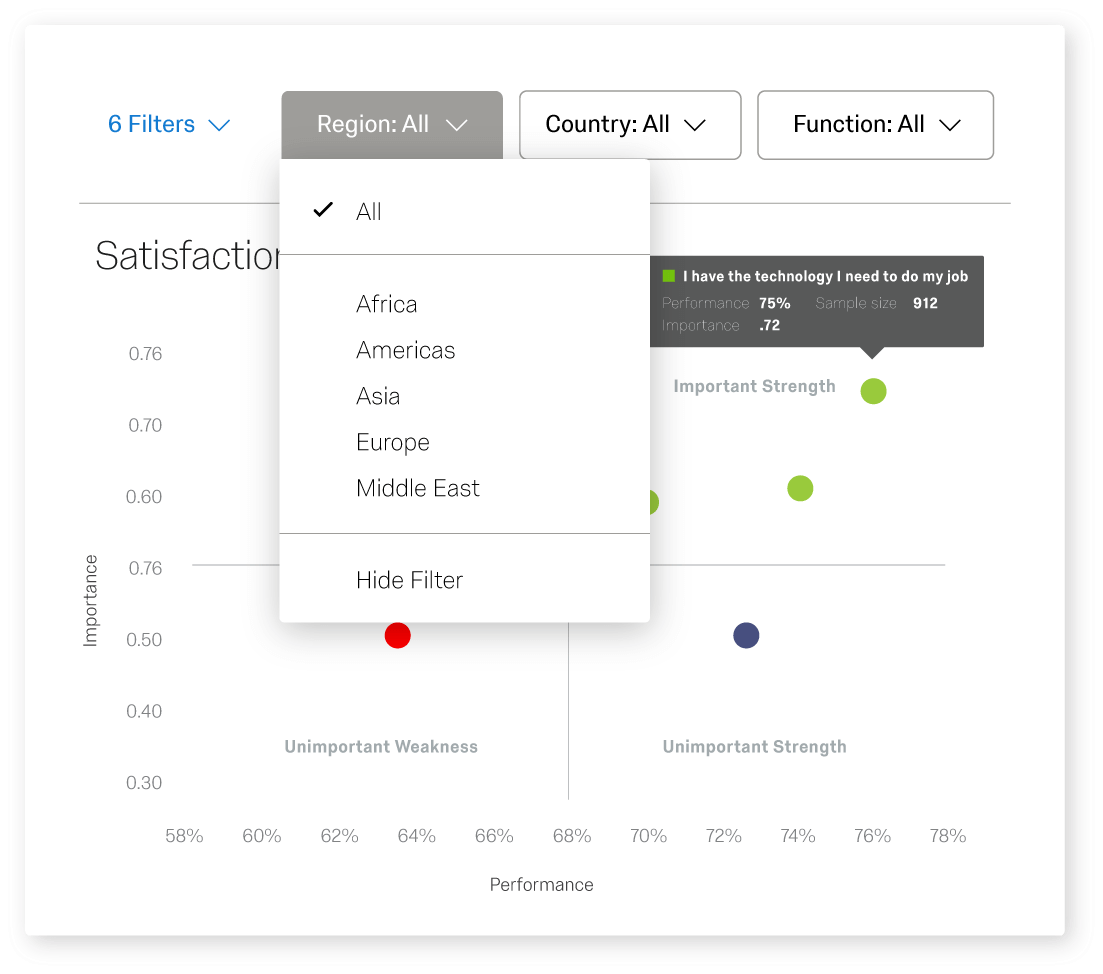 Meet demands before they even arise
Spot patterns and trends hidden in your experience and operational data and take action before issues arise with iQ, our powerful predictive intelligence engine.
Pinpoint the products and services your clients want
---
To be the best in your industry you need to know the market, be able to rapidly identify emerging opportunities, and be the first to market with the products and services users want.
With Qualtrics, you can design new products and services with customer feedback at the heart of your product roadmap, automatically find the right price point and get ongoing feedback on product usage from your most valuable customers.
It means everything is designed with your customers in mind, helping you design products and services that boost your revenues and drive unwavering loyalty from your customers.
4 benefits of ProductXM
Easily identify new market opportunities, and track trends to tailor and fine-tune your actions
Fine-tune your products, services and pricing in a few easy steps and see the changes that will have the biggest impact on your bottom line
Understand buyer behavior and preference with pre-built projects that guide you through the process from start to finish
Build a tailored and seamless user experience across all channels, and make improvements based on feedback in real-time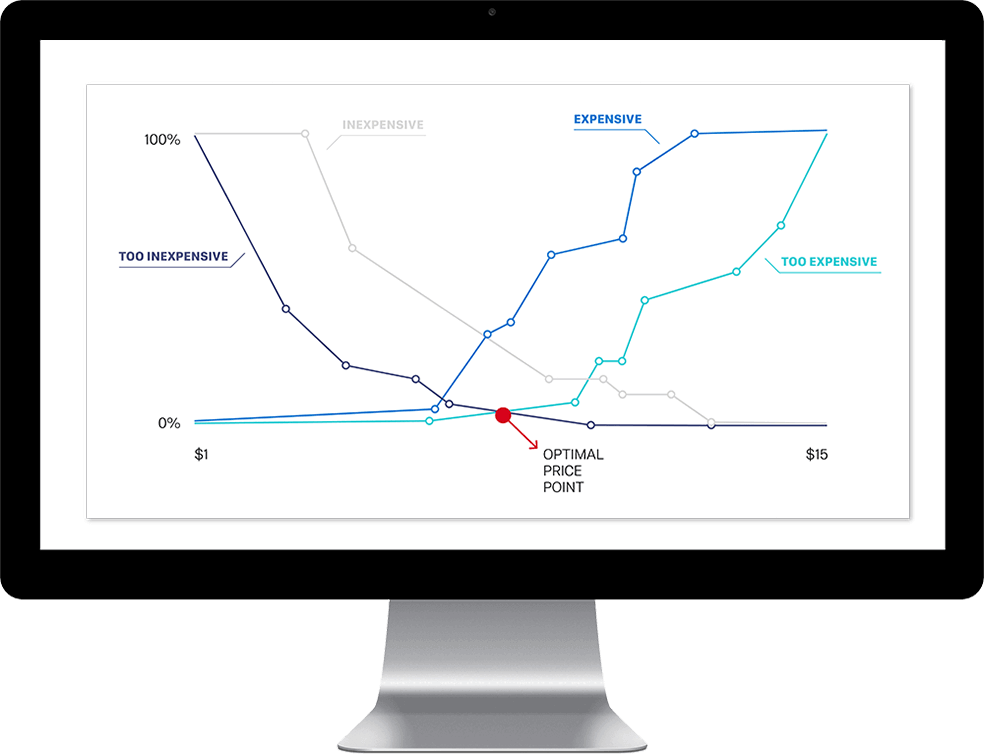 Optimize product development
Effectively pilot new products and services before committing to a full launch and optimize everything from product features to pricing and packaging.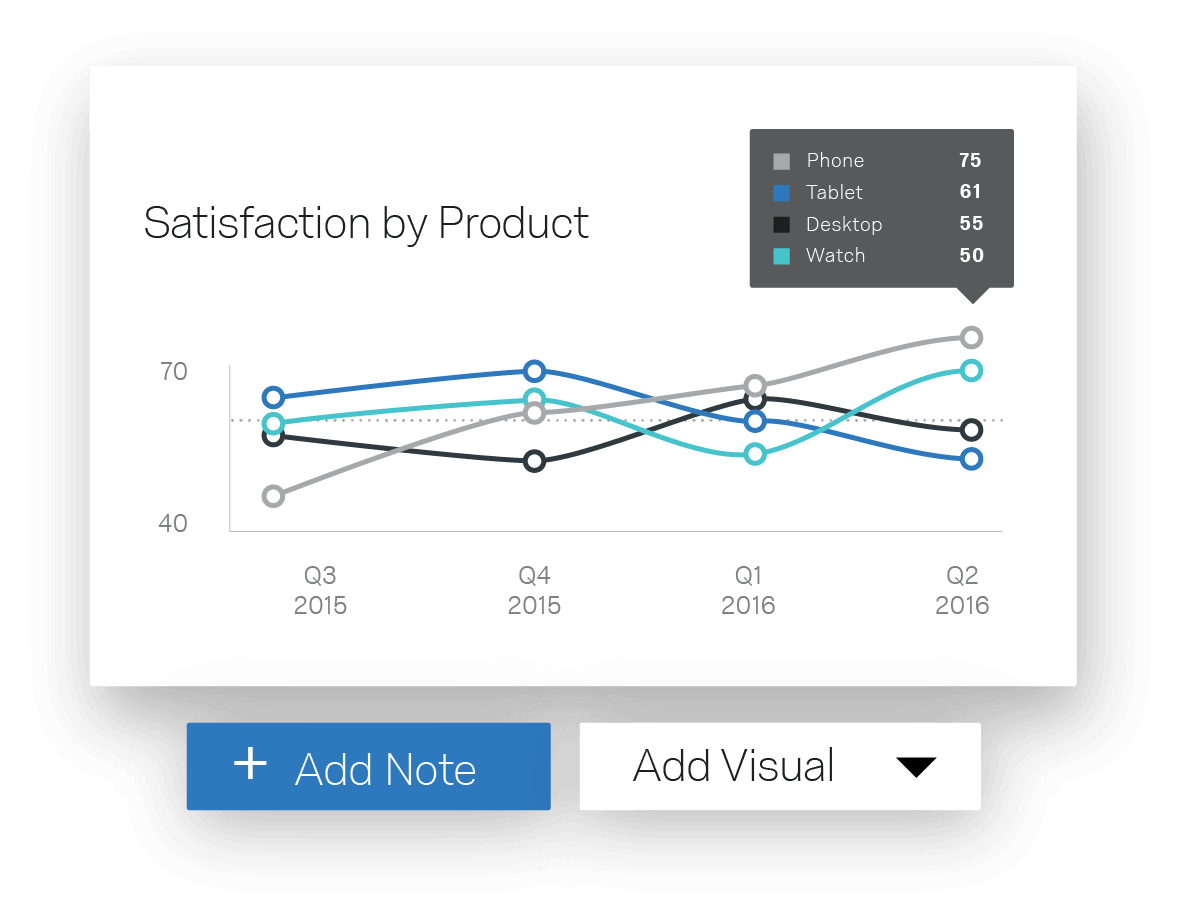 Understand buyer behaviors
Understand why businesses buy from you — and why they don't — so you can capitalize on key differentiators from the competition, personalize the buyer journey, and identify gaps in your offerings.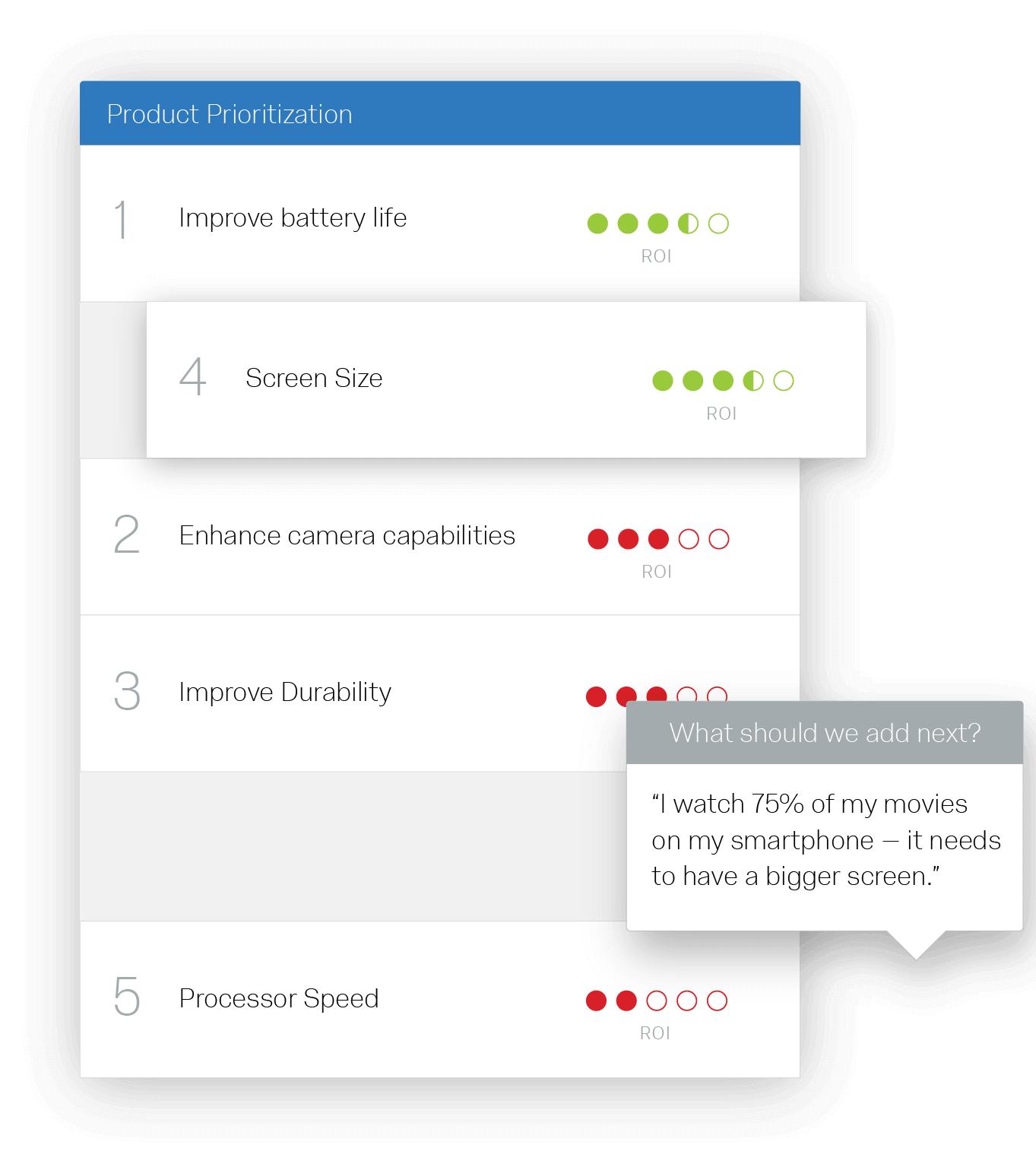 Prioritize investments and resources
Collect feedback from the entire user experience to identify the moments that matter, empowering you to take meaningful and lasting action that drives revenue, usage, and loyalty.
Build a brand famous for its user experience
---
Professionals want to work with companies that are easy to do business with. A positive user experience will see them return time and time again as they move throughout their career. And they'll likely recommend you to their peers.
Qualtrics BrandXM™ helps you track and understand every brand metric that matters to your business — from awareness to loyalty and common pain points. Inspired by these deep insights you can create breakthrough brand experiences that keep professionals coming back for more.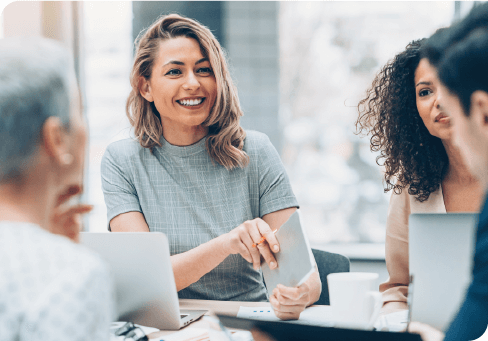 4 benefits of BrandXM
Bring brand data into a single platform so you know exactly where to focus attention
Locate and prioritize the key drivers of brand success, from what's helping it to what's hurting it
Drive consistency across all engagements to optimize performance
Track what competitors are doing and how they are perceived so you can capitalize and act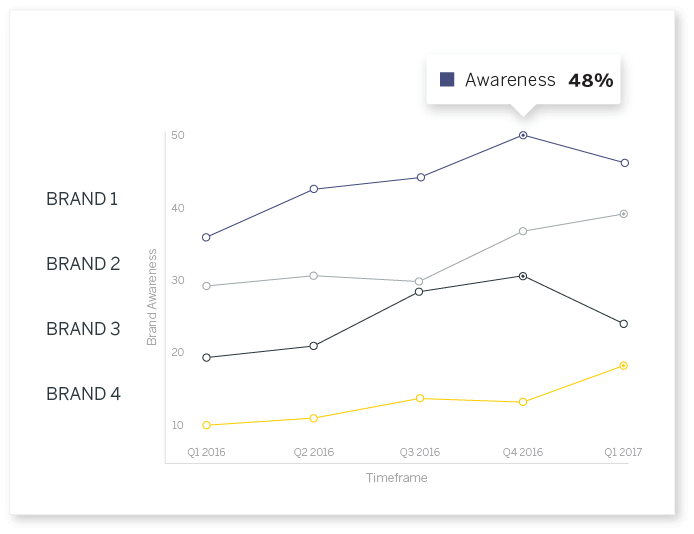 Build a unique brand
Predesigned research projects allow you to measure awareness, differentiation, and much more so that you can build a brand like no other in the market.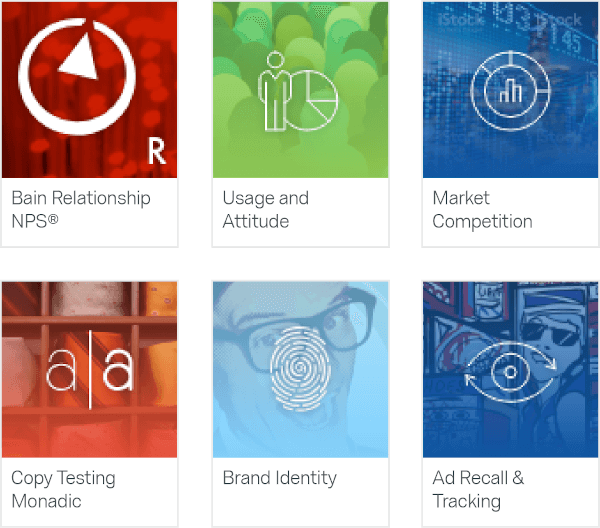 Tried and tested expertise
Pre-built methodologies and programs empower you to easily segment audiences, optimize target, identify and develop your value proposition, conduct brand research, and personalize communications.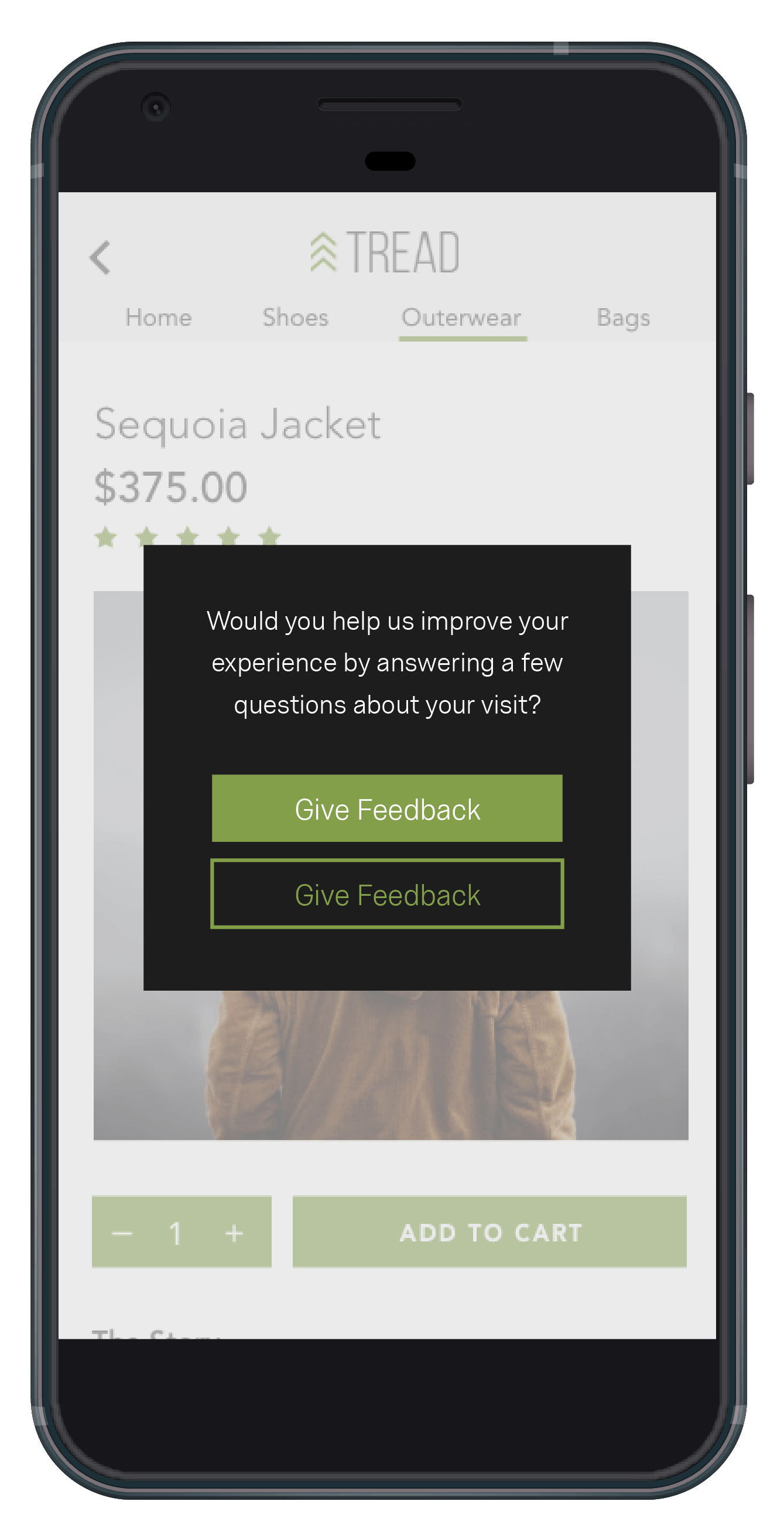 Make a lasting impression
Online and offline feedback tracks 20+ behavioral variables empowering you to drive brand consistency across all channels, ensuring a seamless and exceptional experience.