Customer Experience
4 standout shopping experiences
Crafting unique and memorable experiences for your customers will give you the edge on the competition this holiday season. Here are 4 brands adding sparkle to their offering.
1. Story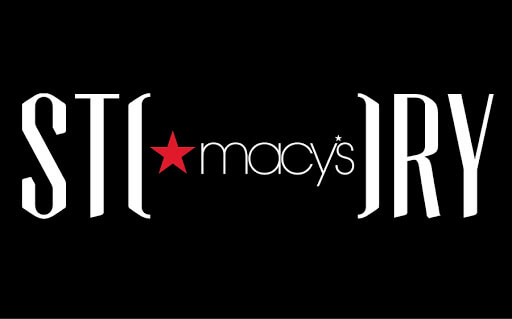 Fairytales do come true. STORY is described as a "retail concept that takes the point of view of a magazine, changes like a gallery and sells things like a store".
So what exactly does that mean? Based in Macy's in Manhattan, this quirky experiential shopping experience promises unique trinkets around themes of magic and wonder.
Every 6-8 weeks, STORY reinvents its entire space — from store design to stock — all around particular themes.
One of its themes, Home For The Holidays is inspired by the film The Greatest Showman and offers its visitors "vivid jewel tones, a marquee-like wall of hundreds of glowing light bulbs, a tented ceiling, colorful bunting, [and] wide awning stripes"– all of which are designed to make you feel as if you're entering a magical circus-themed wonderland.
There are a whole host of special and unusual treats for sale, but if customers are shopped out, they can still drop by for the festive-themed activities. STORY offers classes in pop-up card making and ornament crafting to get you well and truly into the festive spirit.
And the concept is proving to be popular, with corporations and retailers paying $500,000+ to be featured.
What makes this stand out?
Consumers can buy almost anything and everything you're offering in your store online. The difference here is not just the regular refresh of products, activities and themes, but the overall experience. The holidays are a magical time for shoppers – STORY understands the need for their customers to feel the awe and delight of Christmas while browsing.
2. Nike's Unlaced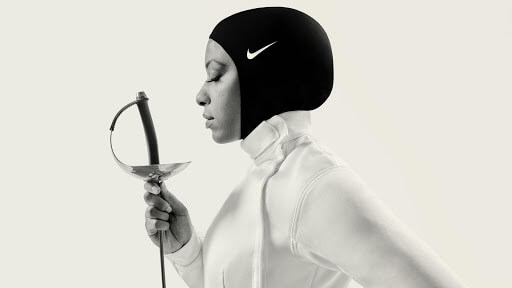 Nike wanted to showcase its affiliation and support for women in sports, from its sponsorship of incredible athletes such as Serena Williams; to the Nike Pro Hijab and plus-sizing for athletic apparel.
Using these proof points as building blocks, Nike started to look at other ways it could welcome more women into its stores – and Unlaced was born.
Unlaced focuses on serving women through "unprecedented access to styling and customization services, like she's never had before.'' Including exclusive limited editions and personalization bars.
Unlaced is reinventing what it means to go to a Nike store – instead of racks of size 0 clothes, you'll find expanded sizes and personalized styling as well as appointments with guest stylists, who'll recommend apparel to suit their individual body type. The experience is all about giving women a VIP experience.
What makes this stand out?
Nike understands one very important truth about both sports and fashion: it can feel intimidating. Especially to women, and even more so to women who are often marginalized in society because of religion or body type.
With Unlaced, Nike is specifically calling out the importance of difference and diversity in sport, while not just making its target audience feel understood and welcomed into the fold, but treated as VIPs.
3. Glossier
Glossier London ⚜️ Coming late Fall for a limited time pic.twitter.com/z5x9PONap8

— Glossier (@glossier) September 16, 2019
You know you've hit the big time as a brand when Michelle Obama endorses your products. And she isn't the only superfan of beauty brand Glossier, which has gained quite a cult following over the years and currently has 2.4m followers on Instagram.
And as much as Glossier knows beauty, it also knows what its customers want, and gives it to them with its "totally Instagrammable shops". Despite normally being an online-only brand, its pop-up stores are touring the globe and receive 1,000s of visitors every day – visitors who are not only keen to buy, but to boast.
After recent pop-ups in Austin and New York, London was rumored to be the next possible pop-up destination. At this mention, Glossier fans flushed with excitement, as they went crazy searching for clues of where and when the pop-up would be held, and gleefully tagging their friends on Twitter.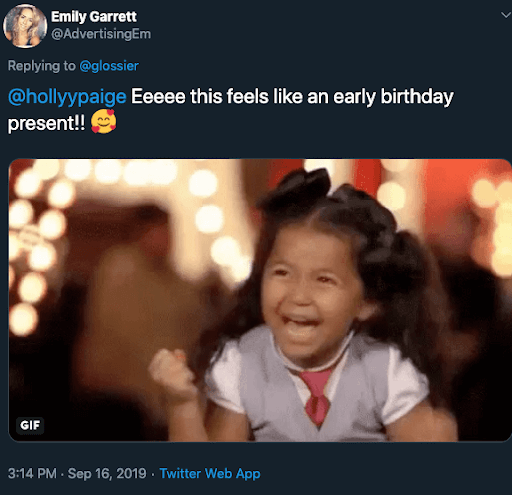 What makes this stand out?
Glossier knows what its fans want – they want to be able to try and buy its products while being part of a one-off event. They want to feel part of a community. But most of all, they want to do it for the 'gram.
4. Lush
British beauty brand Lush is pretty divisive. Customers typically either really love it or really hate it. Its stores are well-known for a pungent aroma, which is used to create its fragrant range bath bombs and shower products.
But these aren't its only USPs. Lush is cruelty-free and uses fresh, natural ingredients in all its products. And its employees are highly trained and extremely motivated. They're known for being the brand's number one fans. Plus, they're empowered to go the extra mile for their customers, chatting for long periods of time, offering in-depth advice as well as giving product demonstrations and freebies.
Lush also uses its physical presence to promote its stance on social and environmental issues, such as protesting against cosmetic animal testing in the windows of its flagship Oxford Street store. Or promoting its 100% packaging-free store in Manchester.
In the latter example, Lush uses clever digital technology to offer a replacement to the information usually found on packaging. The 'Lush Lens App' uses machine learning to recognize products without plastic packaging, meaning customers can simply scan 'naked' products to discover key information about them.
Plus, it doesn't hurt that Lush gets its customers in the mood with seasonal products using seasonal ingredients, such as Yule Log bubble bars around the festive period, and Pumpkin Spice bath bombs around fall.
What makes this stand out?
From the chatty and personable Lush employees, to freebies and personal product demos and recommendations, Lush customers feel like they're getting a fully personalized experience.
Couple all that with brand missions that Lush's target audience feel strongly about – namely animal rights and environmentalism – and you've got a heady mix.
Want to help deliver fantastic CX while improving your employees' experience this festive season?
Related articles