CUSTOMER EXPERIENCE EBOOK
Design Your First Transactional NPS® Project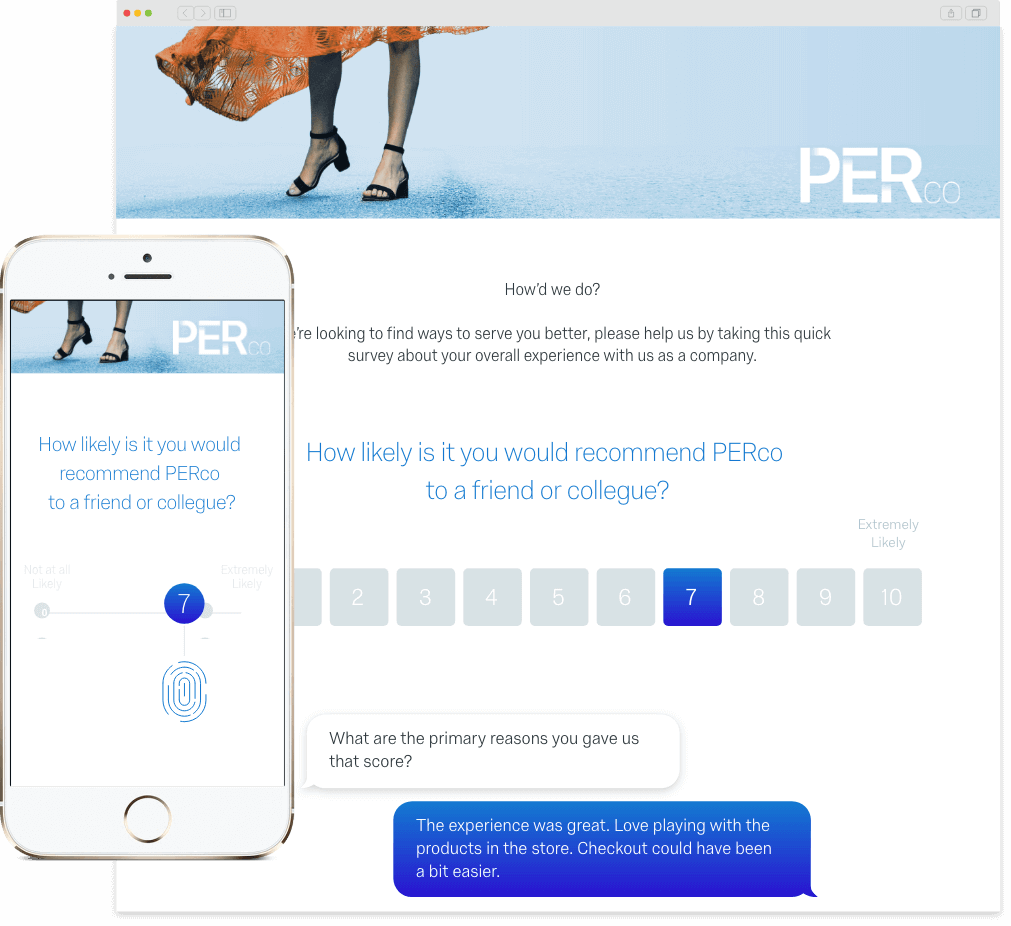 Positive customer experiences are absolutely crucial to the continued growth of your organization. With negative experiences costing US companies $62 billion a year, improving your interactions provides tangible returns. The Net Promoter Score® is a great place to start for those new to customer research. The NPS methodology is a trusted measure of loyalty with proven results.
What you will learn from this eBook
---
WHAT THE NET PROMOTER SCORE IS AND HOW TO MEASURE IT
Created by Bain in 2003, the Net Promoter Score is a measure of customer loyalty. Learn how to calculate your score and why NPS is a key customer metric.
WHY TRANSACTIONAL FEEDBACK MATTERS
Transactional feedback allows you to dig into customer pain points and get the data you need to solve issues and delight your customers.
HOW TO DESIGN AND LAUNCH YOUR FIRST NPS PROJECT
Learn how to build your project in four steps — from identifying touchpoints and distribution channels to launching your customer feedback project and analyzing results.
The world's top brands trust Qualtrics to deliver breakthrough experiences