MARKET RESEARCH EBOOK
8 Innovations to Modernize Market Research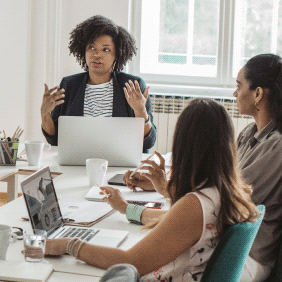 In the last 15 years, 52% of Fortune 500 companies have disappeared. To combat disruption, organizations need access to more insights, faster. Learn how modern research platforms address these challenges.
What you will learn from this eBook
---
8 TECHNOLOGY SOLUTIONS FOR RESEARCH
Modern researchers face several challenges with the demands for more research from continually designing the same projects to spending hours uncovering insights. Learn how technology innovations like contact management and analytics tools can help.
HOW AUTOMATION CAN DO THE HEAVY LIFTING
From basic survey design to methodology checks to uncovering insights – let technology handle the heavy lifting so you can focus on delivering breakthrough insights for your organization.
WHAT TO LOOK FOR IN A MODERN RESEARCH PLATFORM
Not all research platforms are created equal. Find out what types of functionality will help you address modern market research challenges.
The world's top brands trust Qualtrics to deliver breakthrough experiences