Your contract with Qualtrics will
be made up of the following documents:
Order Form
The Order Form contains the details of your Qualtrics purchase, including a list
of the products and services, start and end dates, quantities and pricing, as well
as relevant commercial terms.
Product Specific Terms, if applicable
Some Qualtrics products have additional product terms that will apply.
With the modular approach to Qualtrics contracts, these are included as necessary
and sit above the General Terms and Conditions.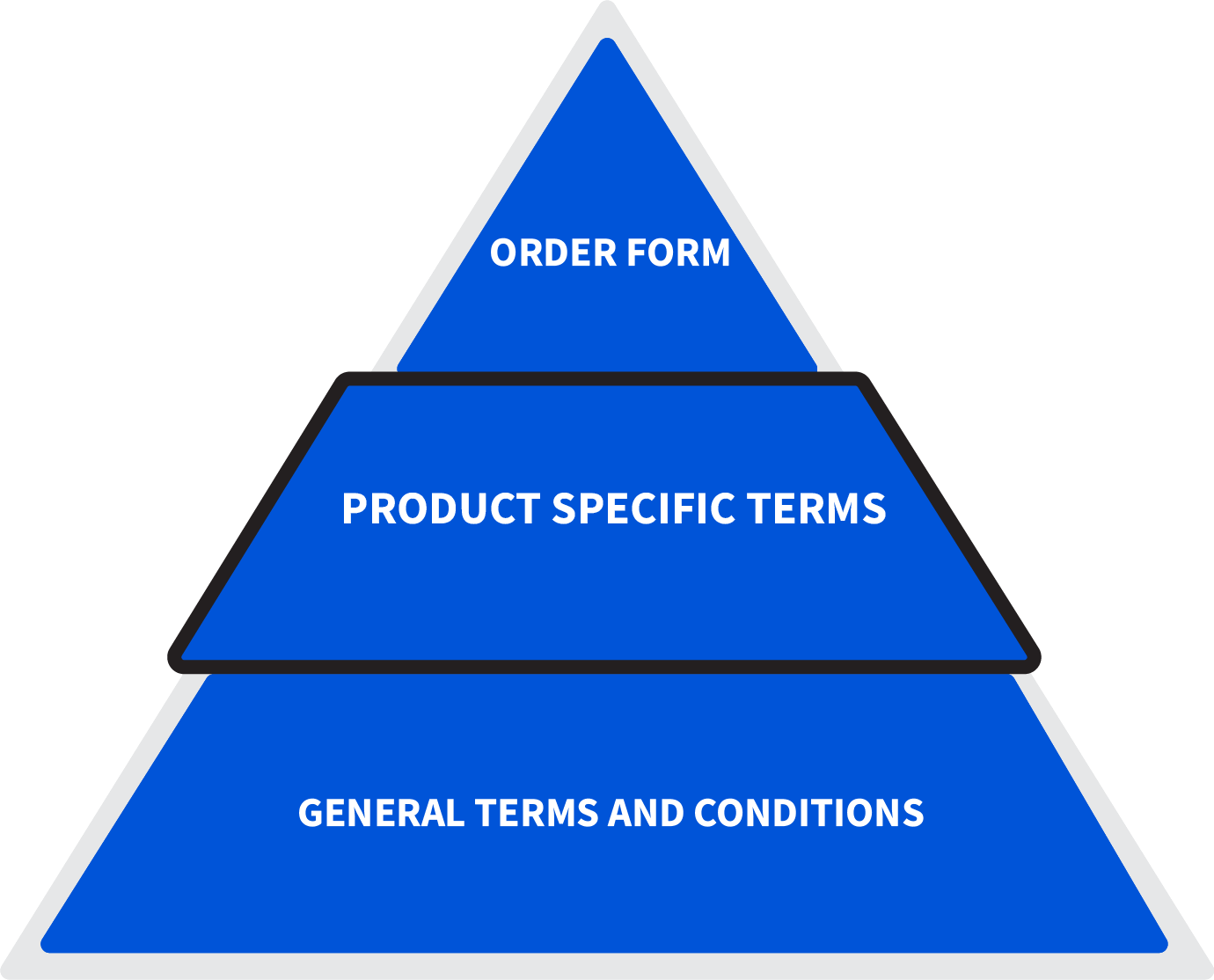 General Terms and Conditions ("GTCs")
The GTCs are the foundation of Qualtrics legal terms, being one set of essential
terms applicable to all of our products and services.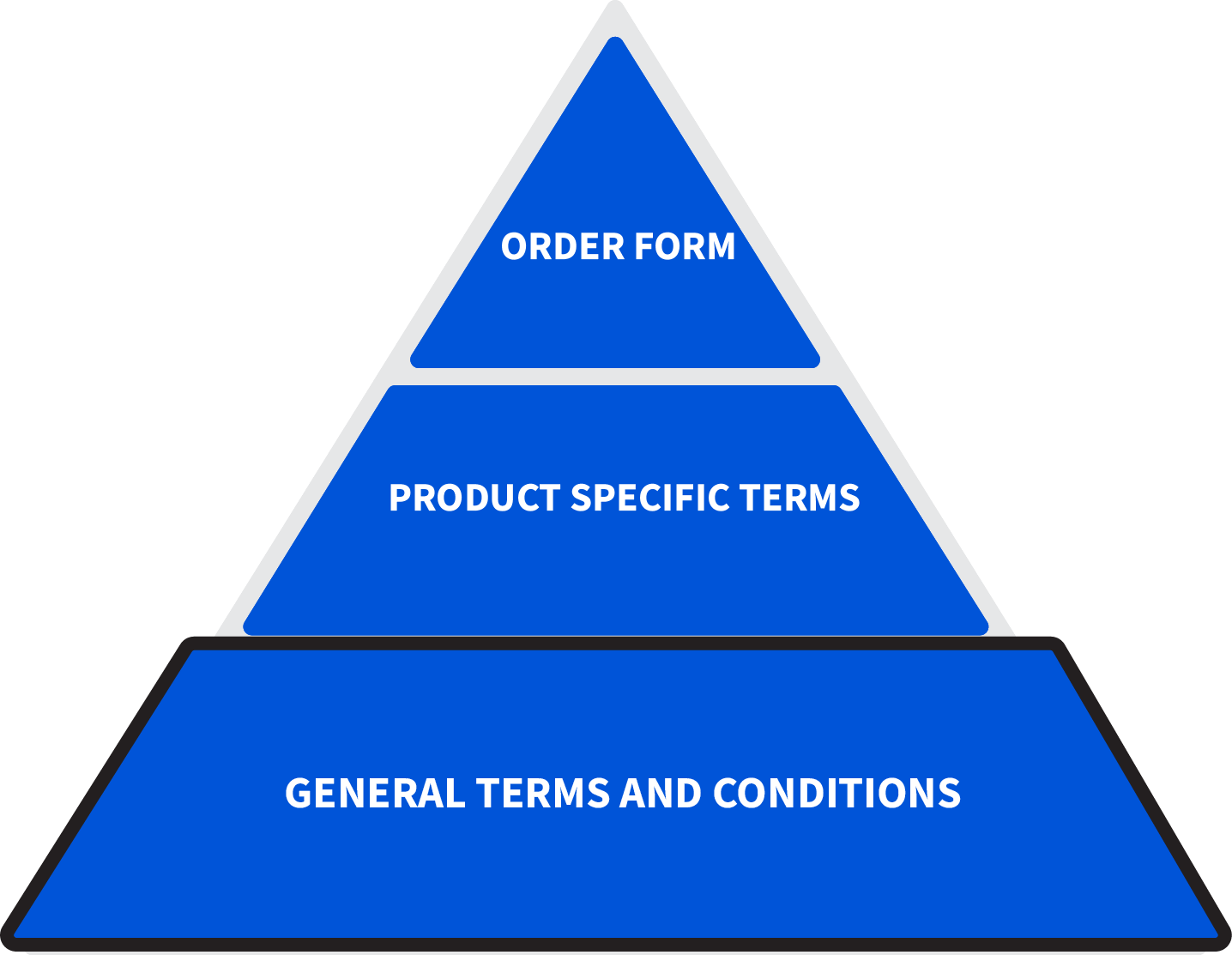 TermScout
We are not the only ones who think our terms are fair to our customers. Our GTCs
have been reviewed and certified as 'Customer Favorable' by TermScout, an independent
contract rating company.

New customer?
Here are some helpful resources about Qualtrics products and services.
Security Trust Center
The Qualtrics Trust Center is a portal where you can request access to Qualtrics' standard
security documents, our most recent independently conducted penetration test results,
as well as evidence of the security certifications Qualtrics holds.
Presales NDA
Qualtrics is committed to protecting our Customer's confidential information. See the
following link for our pre-sales non-disclosure agreement (NDA) template that reflects
that commitment to confidentiality. With this document, you will be able to access our
full Cloud Security and Privacy Framework and other restricted Qualtrics information, as
well as share your confidential information with Qualtrics in confidence that it is
contractually protected.