WIC CASE STUDY
Increase WIC participation & build
a healthier future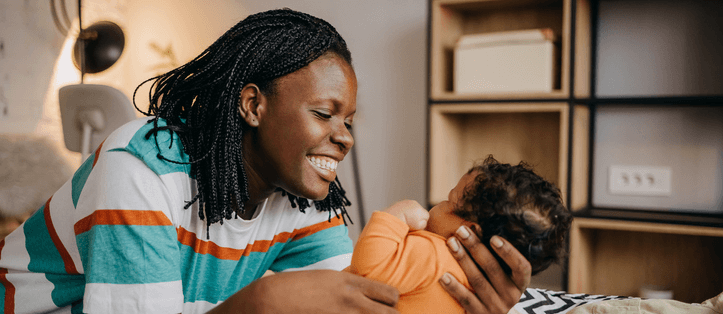 Drive human-centered design to improve WIC experiences
WIC provides critical services for maternal and child health outcomes. Yet, only half of eligible individuals enroll and receive WIC benefits. Qualtrics helps agencies engage individuals across their WIC journey to pinpoint broken experiences, identify community needs, and leverage experience data to improve access and increase participation.
Increase WIC enrollment
We understand that the WIC program plays a crucial role in supporting the well-being of mothers and children. But with only half of eligible individuals enrolled, we know we need to improve access and experience. That's where Qualtrics comes in.
Qualtrics enables agencies to connect with individuals at every step of their WIC journey. We empower agencies to conduct user research at scale, leverage AI and automated analytics to make sense of qualitative data and surface the insights they need to improve WIC access and enrollment.
Drive continuous improvement in the WIC experience
Through our platform, you can gather valuable insights and feedback directly from WIC participants. Governments can leverage Qualtrics' ticketing and routing to make sure the insights get to the right people who can act on them. Imagine automatically notifying your web teams when participants encounter issues or flagging negative sentiment trends to leadership for review. Qualtrics empowers you to make data-driven decisions that truly make a difference.
Take action now: Leverage USDA WIC Improvement Grants to invest in an experience management platform and advance critical outcomes.
Read the case study: Reversing Texas WIC's declining enrollment
---
With the help of Qualtrics, the Texas WIC program was able to reverse its declining enrollment trend and achieve significant outcomes. By leveraging the power of experience data and gathering consistent feedback from their clients and potential clients, the state made it easier for people to access WIC services.
Results:
Processed 189,000 applications in the first 18 months
94% Average Satisfaction
Government organizations worldwide trust Qualtrics