ON-DEMAND WEBINAR
Meet the action-first approach to a profitable CX program
---
The world's most successful companies achieve outsized ROI not just by measuring customer experience (CX), but by using it to drive action at every level of the organization.
Join our live session with Luke Williams, Qualtrics XM Institute's Distinguished Principal XM Catalyst, to learn how to identify the moments that matter in the customer journey, measure them, and then take actions that deliver ROI.
He'll explore how you can use traditional metrics like Net Promoter Score (NPS) as the foundation for a modern, 'action-first' approach that will transform your CX program from a management initiative to an employee-driven, cultural movement that drives customer loyalty.
In this session you'll learn:
What NPS gets right and wrong
How to evolve beyond NPS into a customer loyalty factory
The ROI you can expect from a robust CX strategy
Featuring
---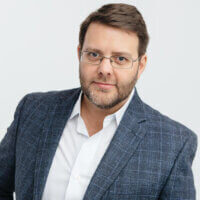 Luke Williams
Distinguished Principal, XM Catalyst
Qualtrics XM Institute
Luke Williams is an award-winning CX practitioner and a researcher, speaker, and thought leader at Qualtrics. In his career to date, Luke has helped build, upgrade and execute 300+ customer experience programs that delivered measurable ROI. Luke is author of a NY Times and USA Today Bestseller (The Wallet Allocation Rule), a Bookscan Bestseller (Why Loyalty Matters), as well as over a dozen academic and trade publications.
Learn how to get your customers from awareness to loyalty with Qualtrics
More than 18,000 brands and 99 of the top 100 business schools use Qualtrics
---