ON-DEMAND WEBINAR
7 Secrets of Storytelling Success with Statistics
---
Analyzing your data is simply the first step. How then do you communicate that to the people who can act on this information? Stanford's JD Schramm will provide a simple 7-step method for effective storytelling. His session was sold-out (twice) at 2019 X4 and he's refreshed his content just for this digital event. Learn best practices for crafting, illustrating, and sharing your data stories so you can create change inside your organization.
What you'll learn from the webinar:
Insights into crafting and sharing data stories
Actionable tips for improving your own graphics
Vetted resources to do further exploration on your own
Featuring
---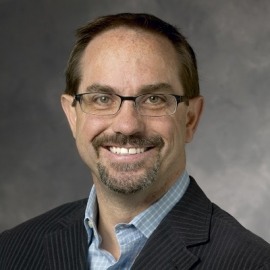 JD Schramm, Ed.D.
Lecturer, Author
Since 2002 JD Schramm has taught thousands of students at Stanford University, Columbia, and NYU to communicate more effectively. In 2020 he released his first book, Communicate with Mastery, based on his work establishing the communication curriculum at Stanford's Graduate School of Business.
Learn how to get your customers from awareness to loyalty with Qualtrics
More than 18,000 brands and 99 of the top 100 business schools use Qualtrics
---