Seamlessly automate patient experiencedata flows
Instantly and securely extract data from electronic medical record (EMR) systems and streamline administration throughout the patient experience journey with the Qualtrics Health Connect integration.
Automate actionsand workflows
Instantly trigger patient experience surveys based on different patient events, across sites of care. Customize your surveys by demographic, clinical condition, or provider characteristics, and automatically share patient experience data between Qualtrics and your EMR without manual or SFTP uploads.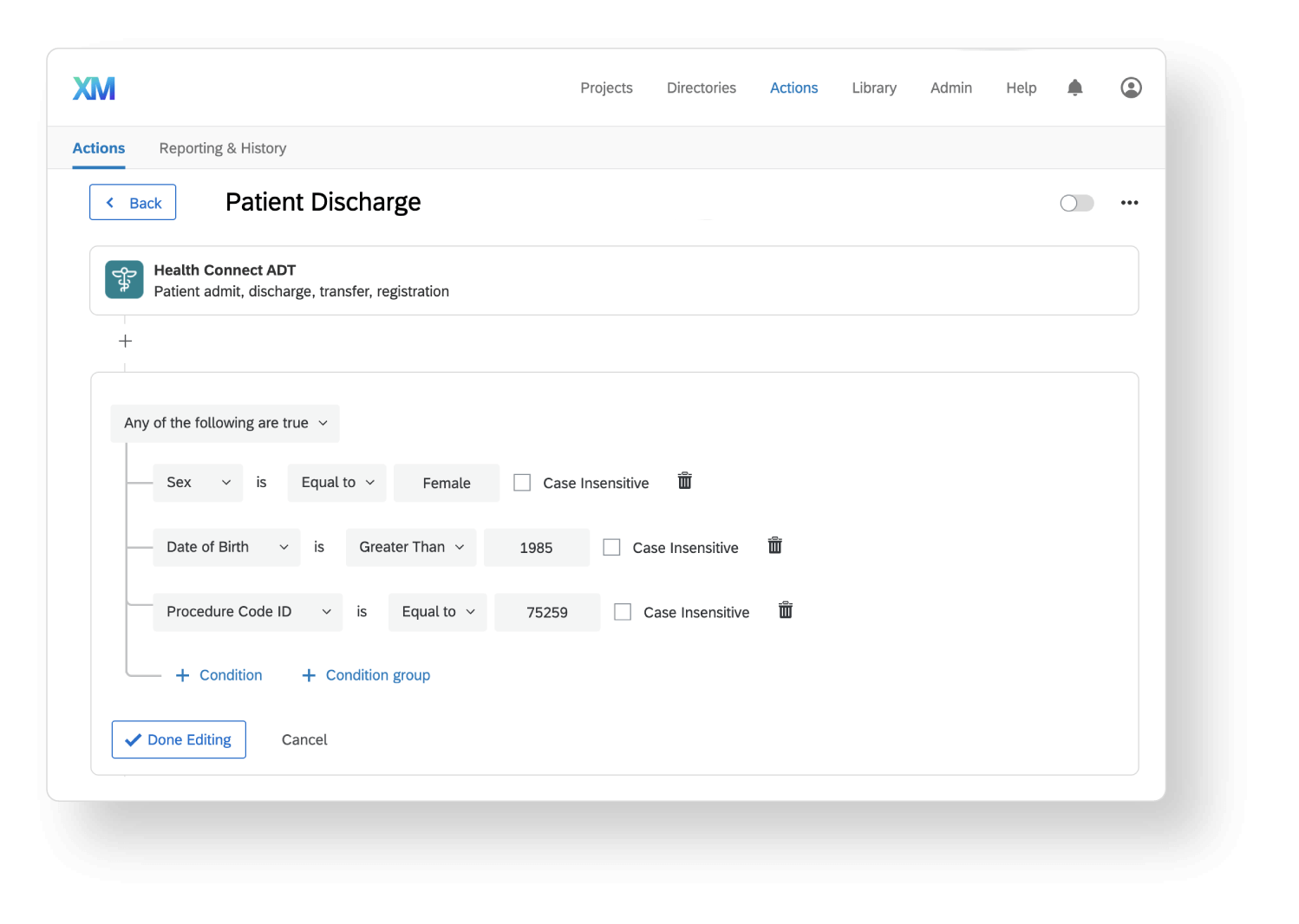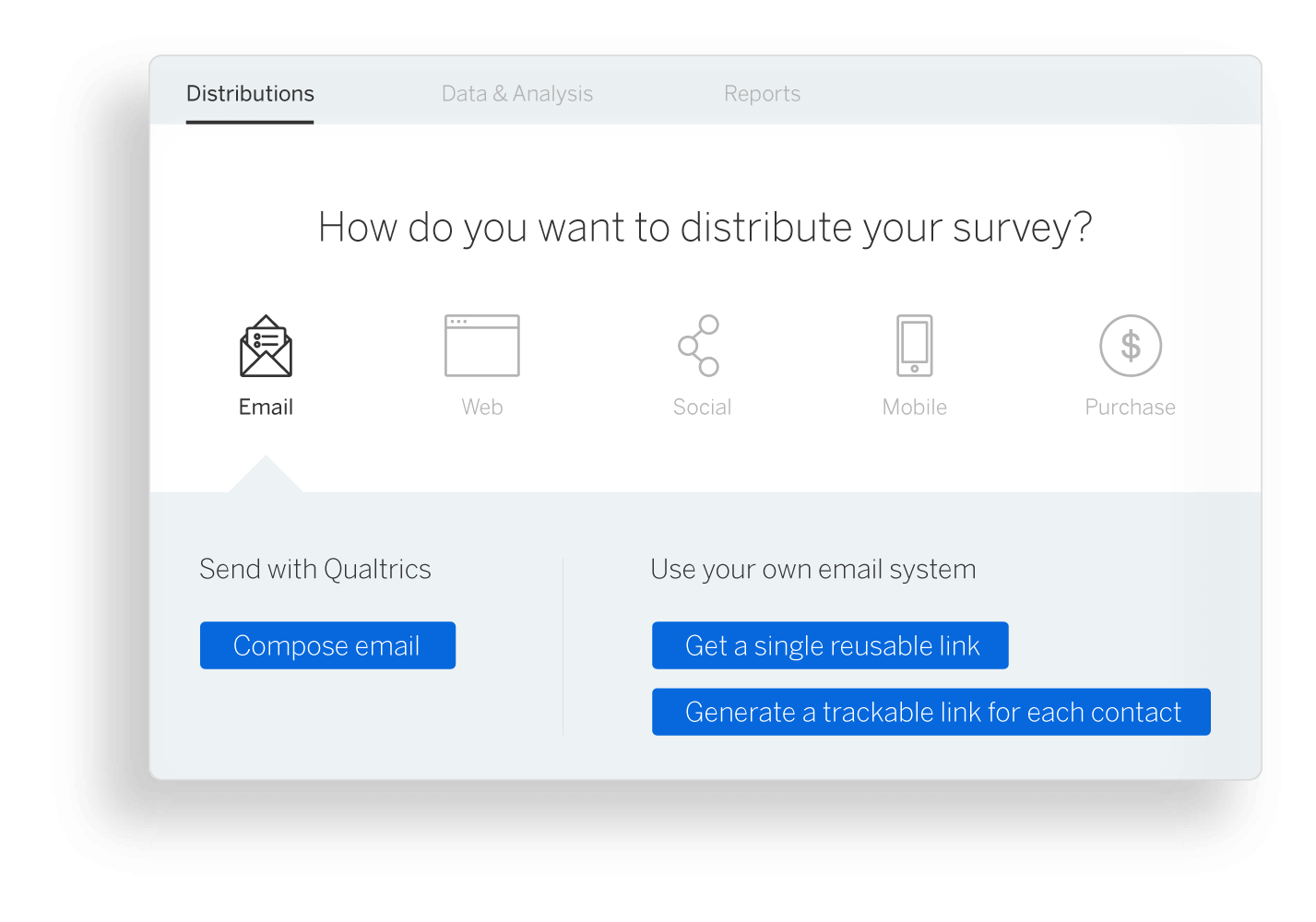 Improve patient experience at every touchpoint
Put patient experience data into action no matter where the patient is receiving care–from primary care to lab work to the ER. Anticipate and address issues before they affect your patient satisfaction scores.
Activate yourfrontline
Populate patient experience data as part of the patient record, and empower frontline staff with insights that will help them better understand the needs of patients and deliver more personalized care.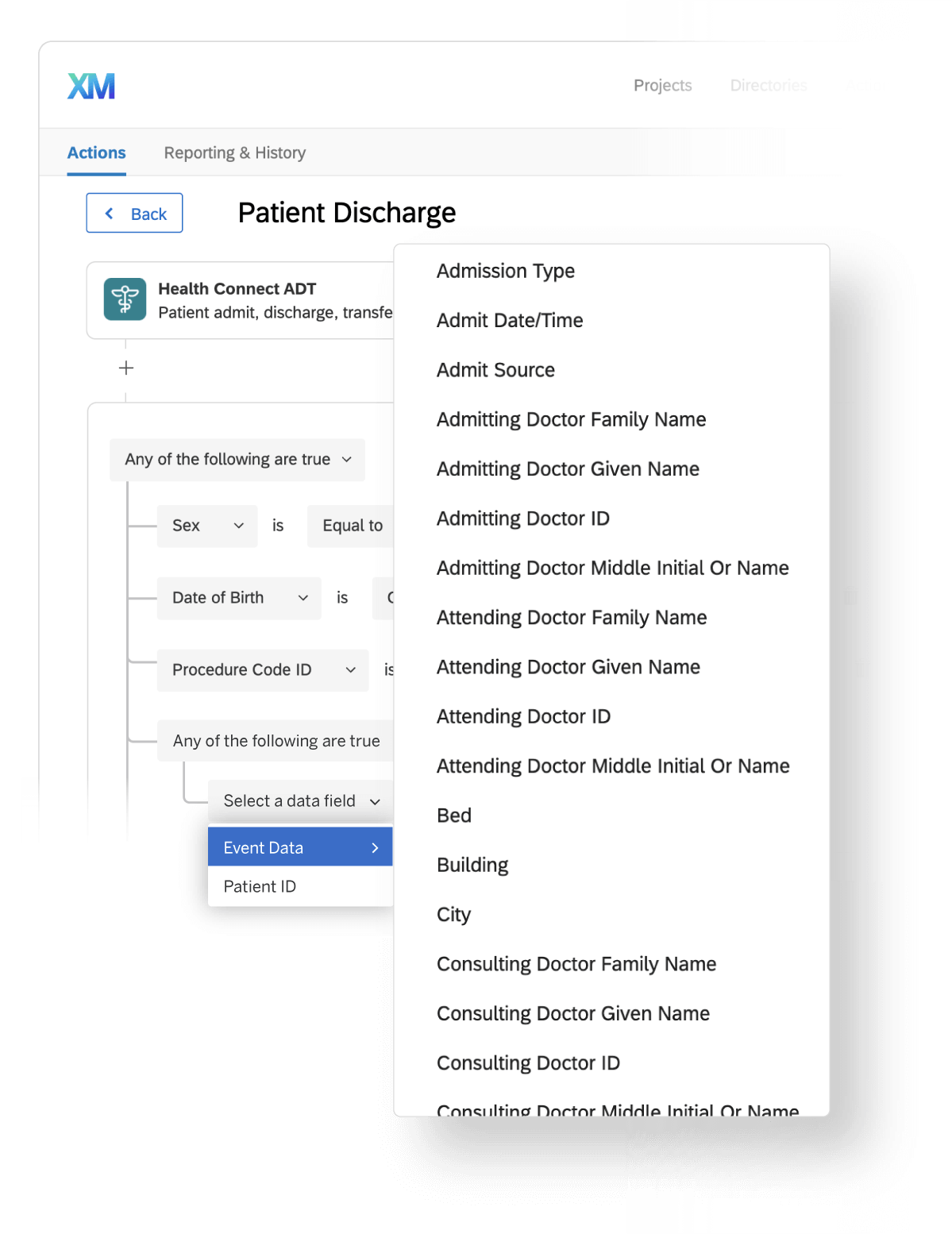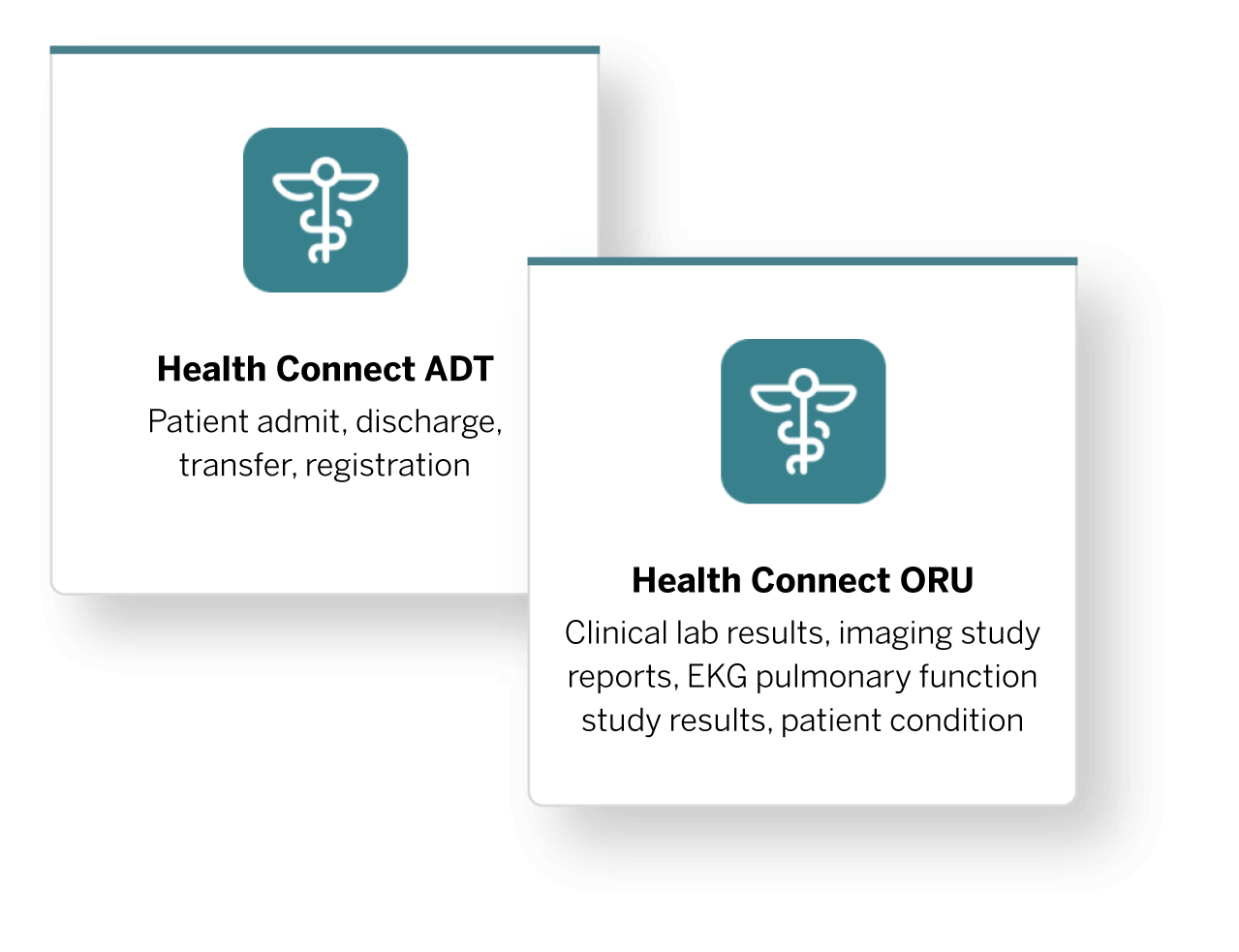 Achieve breakthroughs with Qualtrics Health Connect integration
Automate extracting ADT and ORU results using automated HL7 feeds from EMR systems––Epic, Cerner, Allscripts, Athena, and more
Eliminate manual processes associated with patient experience administration
Automatically trigger surveys based on patient record characteristics––diagnosis, procedure, age, provider, and more
Your trusted partner for patient experience
---
Ready to learn more about Qualtrics?