---
What is a Customer Data Platform (CDP)?
A customer data platform (CDP) is a software tool that businesses use to organize and manage all of the information they collect about their customers in one place. In essence, they're data management platforms that collect, sort, and standardize huge amounts of information automatically – on a scale that humans can't.
Think of it like an enormous digital filing cabinet or a Raiders of the Lost Ark-style warehouse for all of your customers' information. This often includes things like their contact information, what products they've purchased, and how they interact with your website – down to the minutiae of which pages they look at, for how long, and what they do next.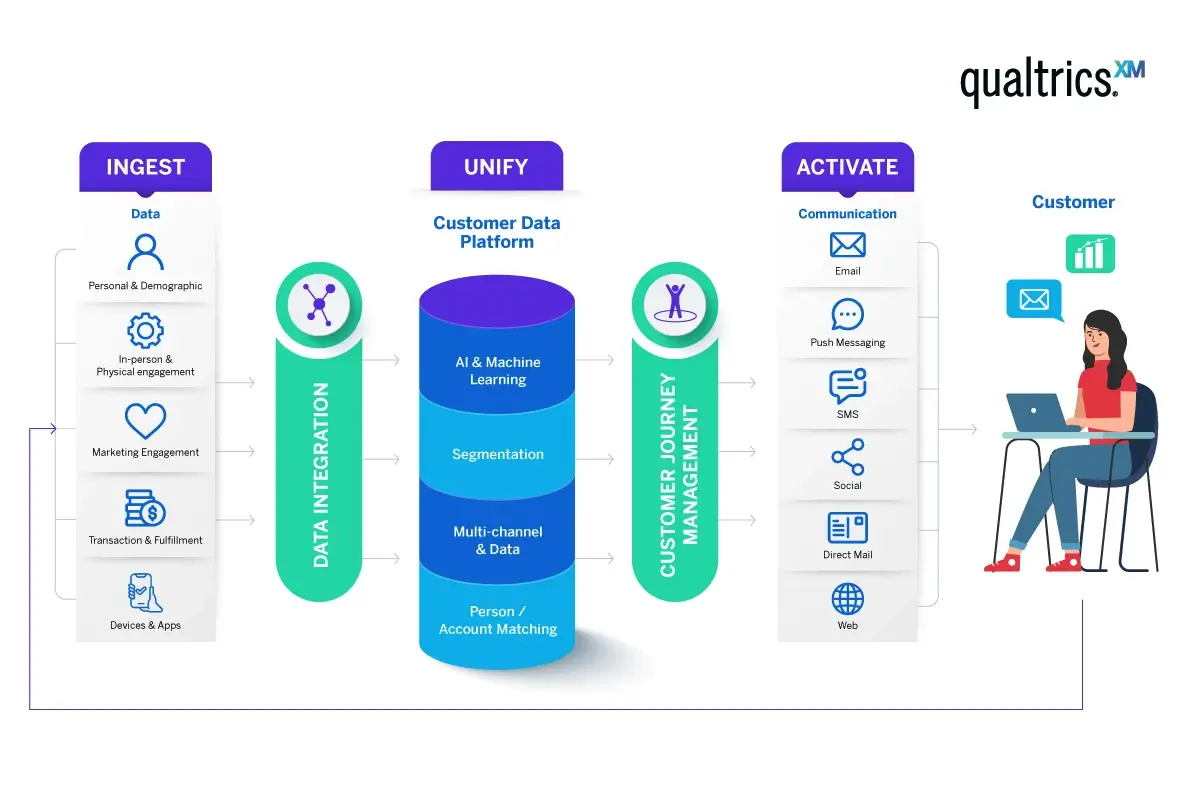 The core idea behind a customer data platform is that having all of this information in one spot makes it easier for businesses to better understand their customers, which makes it easier to make smarter decisions about how to market and sell to them.
In other words, a customer data platform is like having a virtual assistant who knows everything there is to know about your customers, and who's there to help you target them better with your messaging, activations, and campaigns.
What does a CDP do?
A customer data platform (CDP) is like a vacuum that can suck up all of the relevant behavioral customer data points that can help businesses communicate with them. They then take this data and standardize it into a format that's accessible by other tools, such as customer relationship management (CRMs) and customer experience management (CEM) tools.
That integration between raw data and the tools that utilize it is what gives businesses a more complete understanding of their customers – and that helps marketers create more personalized experiences for them.
Specifically, this kind of data management platform can help you with…
Collecting and centralizing customer data from various sources
A CDP makes it easy to gather customer data from all over the place and keep it all in one spot, so you can have a complete picture of your customers, including things like their demographic, purchase history, transactional data, and behavioral data.
Customer profiles, segments, and personalization
A CDP can take all of that rich, ever-evolving information and use it to build out personas and profiles for each customer or customer type. It can then take those profiles and divide them into different groups or segments based on things like age, location, or purchase history, so you can target your marketing efforts more effectively. That should make your marketing more impactful and meaningful because of how personal it is to each customer.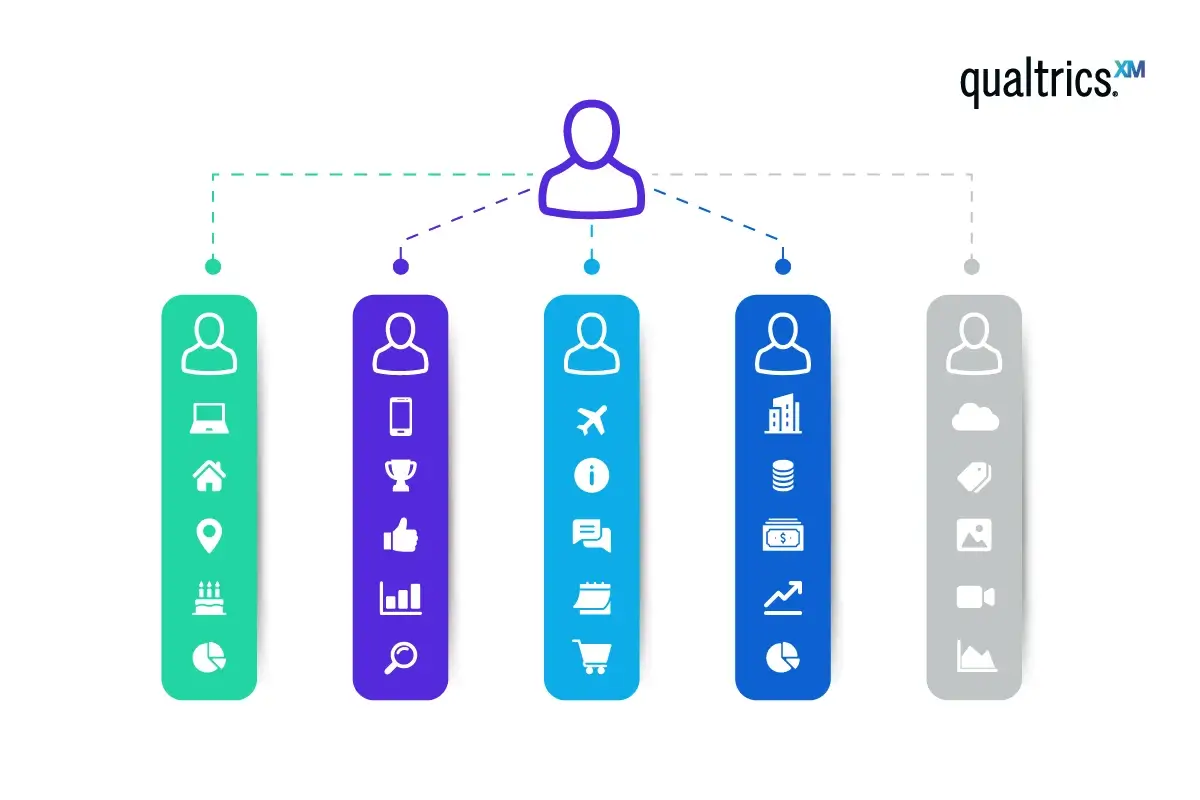 Integration with other marketing and sales tools
Customer data platforms are designed to integrate seamlessly with the business tools you're already using – like email marketing platforms or customer relationship management systems – to make reaching your customers a whole lot easier. That also includes the ability to automate and streamline a lot of your marketing campaigns and processes.
Adhering to data compliance
Customer data is a delicate thing to handle; going rogue can lead to regulatory issues. Any customer data platform worth its salt should be fully compliant with today's international data privacy legislation, which means you'll be keeping your customer data safe and within the legal remit of regulations like GDPR and CCPA.
What kind of data can a CDP handle?
A customer data platform's number one job is to scoop up data from a huge range of verticals and sources – with a specific focus on then being able to catalog everything into usable information.
Here are some of the information points that make up a CDP's bread-and-butter data:
Demographic and contact information data
The basics, like name, email address, and phone number, as well as age, gender, income, and education level
The ins and outs of customer interactions on your site, email open and click-through rates, and transactional data. This helps paint a picture of the overall customer journey
This might include their IP address or physical location
Your customer's profiles across social networks, as well as their activity and interactions
That includes operational data like sales history and account information, as well as customer support interactions
This is data that's bought or obtained from other systems and sources, including publicly available data sets
CDPs are designed to handle and process pretty massive data sets, and they provide insights by connecting and leveraging all of that data as an integrated whole.
In the back end, that means using a bunch of different data-sorting techniques:
Data ingestion: Collecting and transferring owned and third-party data into a CDP
Data warehousing: This is where data is stored and managed in a centralized location
Data cleansing: Identifying and removing false, incomplete, or duplicated data
Data normalization: Organizing data into one consistent format
Data integration: Combining data from different sources into a single view
Data matching: Linking data from different sources that refer to the same customer.
Data governance: Managing and maintaining your data's accuracy and compliance
Data security: Protecting data from any would-be bad actors
All of these processes are handled automatically, and instantaneously. When you think about how long it would take to collect data at scale – let alone organize and utilize it – without this kind of cloud-based, AI-empowered system, the need for a modern solution like a CDP becomes obvious.
Why are customer data platforms so important?
How do you currently collect customer data? Because really, customer data platforms (CDPs) have become an essential nerve center for any business operating in a post-digital transformation world.
They're how you can collect, store, and manage all of your customer data in one centralized location – and gain a more complete understanding of who they are – which can drive a whole bunch of benefits for your business.
A surefire way to see how much of a use case a tool like a CDP has is to track the cross-industry demand for it over time. And, as you'd expect, the CDP market is booming – it's predicted to grow to $10.3 billion by 2025 (up from $2.4 billion in 2020).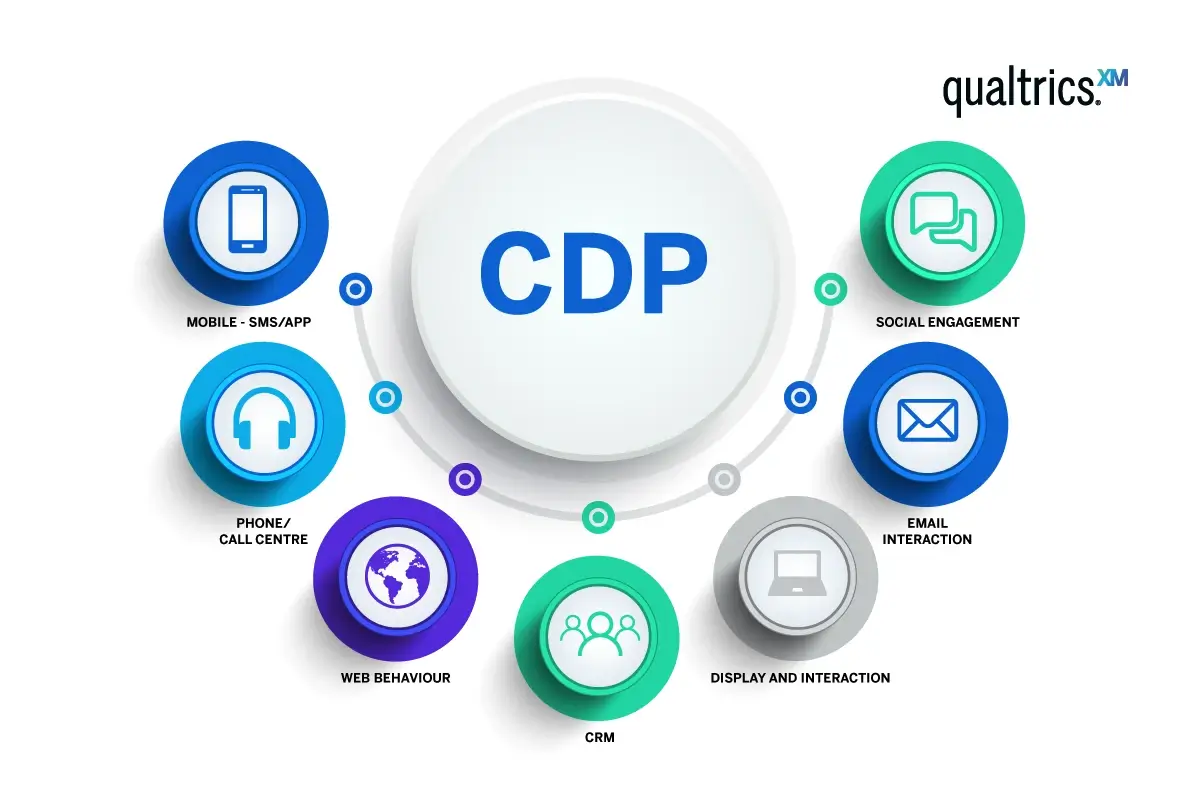 One of the main reasons that the customer data platform has become so important is that companies now need to deal with massive amounts of data across a dizzying array of channels and verticals. Deloitte Digital's research suggests that businesses now deal with data and metrics from 28 different sources and that businesses use an average of 17 unique tools to house it all.
That's pretty inefficient, especially when as much as 20% of that data can be incorrect, duplicated, or incomplete. And that's a problem. Invespcro suggests that over half of all cite data quality as their biggest marketing data challenge.
On top of all this, though, there's a growing consumer demand for great experiences powered by personalization. 49% of consumers say they've made impulse purchases, and 80% say that they're more likely to make purchases in general, after brands have given them a personalized experience. And personalization needs data to function. Lots of it.
With a customer data platform (CDP) housing all your customer data in one place, you can more easily create personalized marketing and customer communications that drive better engagement, sales, and customer lifetime value.
CDPs also provide valuable insights and analytics, which can help inform your business decisions and strategy. This smarter insight can provide focus, and help you make better use of your resources. Similarly, the automated workflows that a customer data platform allows can save marketers time and effort by doing a lot of the heavy lifting when it comes to targeting, freeing up teams to focus on tasks like creating new content and strategies.
Lastly, CDPs can keep you out of any hot water when it comes to data compliance. With the right data architecture in place, you'll be able to ensure that all your customers' data is protected and handled in line with an always-changing regulatory landscape.
How do businesses use customer data platforms?
Data platforms are powerful enablers for new workflows and processes, thanks mostly to their ability to sort through gigantic amounts of information and share what's relevant with other integrated software tools.
Here are a few ways in which they're currently being put to use by market leaders:
Customer segmentation and personalization
Dividing your target audience up into groups that can be marketed towards with bespoke campaigns, offers, or activations.
Targeted, and tailored advertising
This includes marketing campaigns and material that lands where you know a relevant audience will see it. Ad retargeting and lookalike audiences are bolstered by having a unified customer database.
Recommendations and UX optimization
When you collect data about customer behavior you can begin to spot patterns that can inform the customer experience. That might mean more personalized recommendations, or dynamically altering your website for each customer.
Omnichannel workflows
Marketing automation via customer journey data can help you keep on top of both marketing campaigns and customer behavior across an ever-increasing number of digital channels.
How does all this work in action?
We've talked a whole lot about data here, but let's focus instead on what matters most: the customer experience.
And by that we mean, with your data collected and stored, the most important thing is to be able to share it with other systems in your tech stack to take actions that positively impact your customers.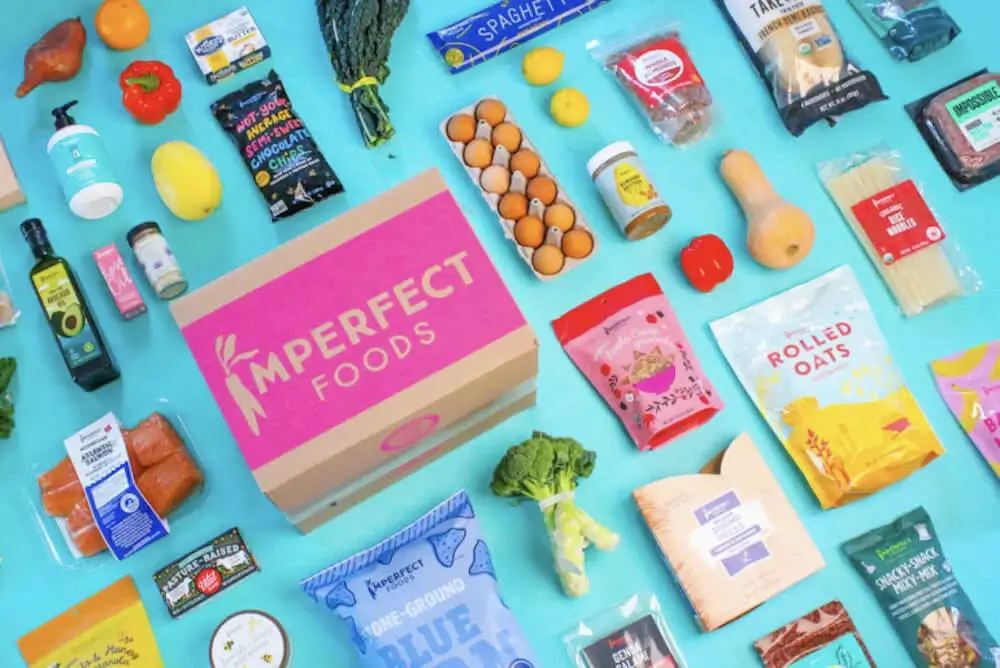 For a real-world example, let's look at how Qualtrics xFlow – our platform that enables you to automate any experience management processes and take action – helped Imperfect Foods, a digitally based grocery service fighting food waste, to better understand its customers' experience.
Imperfect Foods connected its CDP to the Qualtrics XM Directory, which allowed them to:
Create and maintain contacts
Mark completed deliveries as transactions within the customer's XMD contact profile
Return customer experience data to Imperfect Foods' data warehouse
The result? Within just a few weeks Imperfect Foods captured 100% of its active customer base as Experience IDs. That enabled highly targeted sampling and survey automation schemes, as well as allowing Imperfect Foods to understand key churn drivers by segment (based on Text iQ™ sentiment analysis), and take action in real-time.
"The first thing our Ops teams look at in the morning is our order experience survey," says Connie Wang, Director of Customer Insights at Imperfect Foods. "Our Customer Care team was able to easily implement a closed-loop program focused on problem-solving and action because we connected feedback with other sources of customer information from day one.
"Implementing OUR CDP-Qualtrics integration was one of the best decisions I made standing up our CX program.
How do you choose a customer data platform (CDP)?
Choosing the right customer data platform for your business can seem like a daunting task, but it really comes down to a few key factors.
First and foremost, you'll want to think about your business's specific needs when it comes to how and why you want to manage customer data. What kind of data are you looking to collect and manage? How much of it will there be? Do you need to segment your customers? Do you need to personalize your marketing efforts? The feature sets listed by the CDPs on offer should help you narrow down your options.
What's important, though, is to think about the future, rather than the here and now. Or, in other words, look for a data management platform that offers scalability. The CDP you choose should be able to grow as your business does, and as your customer base expands. After all, you might not need to collect and manage data for a million customers today, but who knows what might be the case tomorrow?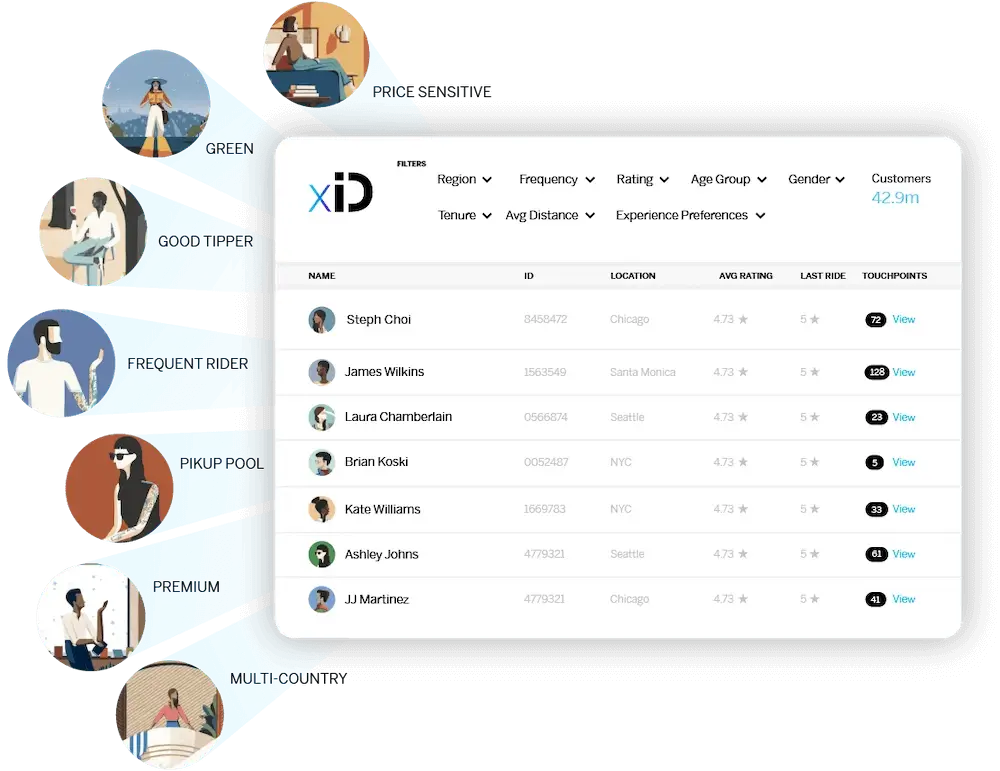 Two really important factors to take into account are ease of use and the ability to integrate with the rest of your tech stack. A thoughtfully-designed customer data platform will make it much easier for your team to collect, manage, and analyze customer data while being able to integrate with other tools such as CRM, email, and customer experience management suites will allow you to really make the most of the data you gather.
Ultimately, a robust customer data platform will help you make better use of the near-limitless customer data that's available out there. Do that, and you'll improve customer engagement, drive positive customer experiences, and bolster the customer lifetime value of each and every person you do business with.