---
What is a digital experience platform?
A digital experience platform (DXP) is a software suite designed to be a one-stop shop for creating, managing, and measuring the success of a company's digital communications, commerce, and experiences.
In practical terms, that means bridging the gap between marketing communications, social media activity, web experiences, sales leads, customer data, customer support, and everything in between. A digital experience platform is a powerful tool for aligning sales, marketing, commerce, product, and service teams, where every single touchpoint and type of customer experience can be managed in one place.
Those capabilities can enable companies to build better relationships – between both departments and their customers. After all, having better-aligned systems and processes can help close experience gaps as well as sales loops.
Many DXPs offer APIs that allow third-party tools to integrate and add to out-of-the-box feature sets. That means you can build out the right solution for your business by adding elements from various verticals – each of which can be managed and controlled centrally, rather than working across a range of disparate, disconnected solutions.
Take the Digital CX product walkthrough
How have digital experience platforms evolved?
The modern digital experience platform is the result of years of technological evolution and industry-spanning digital transformation; they're the descendants of older content management systems (CMS) and web experience management systems (WEM).
Content management systems
The humble content management system dates back to the early days of digital publishing, as the original tool used to publish content onto the internet. Typically, this would be the platform that allowed editors and site owners to upload static text and images. These systems are still used today of course, (think Adobe, Optimizely, or Sitecore), but their limitations are fairly obvious if you're a brand looking to link up everything from marketing to customer support. A CMS will let you publish content to an owned web channel and monitor traffic, but oftentimes miss the mark with limited practitioner tools, fewer agile features, or poor community support.
Web experience management systems
WEMs are an evolution of the content management system concept, bringing in a smarter layer of insights that can track user data and behavior across owned and third-party channels – including social media – to help businesses build audience profiles and provide more personalized marketing. These systems tend to be more about commerce than content.
The limitation there is that, while businesses that build their digital presence on WEMs will have access to much more useful data than those that simply produce content using a CMS, they'll be missing out on a raft of information that can be shared and optimized across teams and departments.
The future is DXP
The transition toward truly all-encompassing digital experience platforms lets businesses integrate everything from their business intelligence analytics and CRM suites, to their cloud platform infrastructure and audience profiling tools – bringing everything under one roof.
Why are digital experience platforms important?
Bringing everything into one centralized tool is what lets digital-first businesses surface insights and optimizations that others can't, and helps design more personalized customer experiences.
Across the entire customer journey, a digital experience platform can help connect the dots and build a digital-first pipeline that feels integrated and seamless. And that's important because of how today's customers interact with brands.
In our 2022 research, we found that 62% of consumers said businesses need to care more about them, and 60% of consumers would buy more as a result. Efficiency is also mission critical as McKinsey suggests that 75% expect a response within five minutes of having made contact.
None of this should come as a surprise, however. Demonstrably, today's customers deal with companies in a much more free-flowing way. While traditional customer journeys might have involved being served some marketing, clicking a link to a website page, and then making a purchase, customers today are omnichannel users, who jump from channel to channel across a multitude of devices and platforms.
Ensuring that all those channels are aligned with a DXP can help you make sense of those seemingly chaotic journeys and still provide a way to direct customers down the sales funnel. Digital is here to stay. According to Adobe research, 82% of surveyed practitioners say their digital experience emphasis will either remain steady or accelerate, even as customers return to offline channels.
Enabling digital transformation
Digital experience platforms are the powerhouses of digital transformation. When companies look to overhaul their processes with digital tools, it's rarely doable with small, piecemeal solutions. Instead, digital transformation requires a fundamental shift in thinking across the entire organization.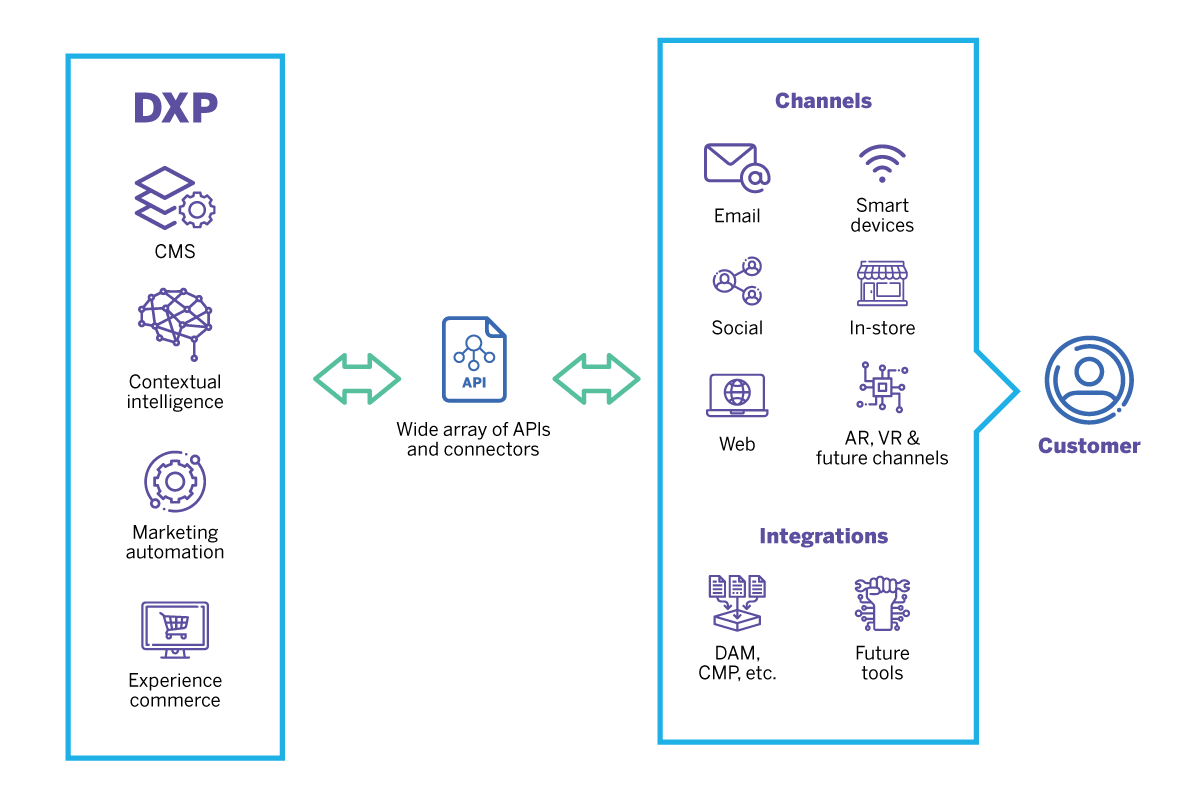 Imagine a house, and think about how you might go about making it more eco-friendly. Putting solar panels on the roof will help, but if the house is old and inefficient then you might never really feel the benefit. But if you were to strip the house back to its bare bones and replace the wiring, insulation, and energy supply, suddenly that house efficiency is through the roof.
It's the same principle for businesses; a full digital transformation is a bigger process, but the results will be worth the effort. A digital experience platform is that insulation and wiring; it needs to be integrated right at the heart of the business.
What can digital experience platforms do?
We've mentioned that digital experience platforms sit at the heart of a truly digital business, but what does having that architecture allow you to do? Here are some of the benefits of centralizing your digital platforms:
Smarter content management
Even though it's much more sophisticated than a traditional content management system, a DXP can also act as a digital asset management system – one that can catalog, surface, and serve content across all your digital channels. So instead of having images, videos, and other media stored in separate content management systems for web, social, CRM, etc., all your assets are available in one content management system shared by every team and channel.
Ultimately, that level of content management saves time and resources by removing the need to duplicate design assets and breaking down silos so teams have access to every piece of customer data.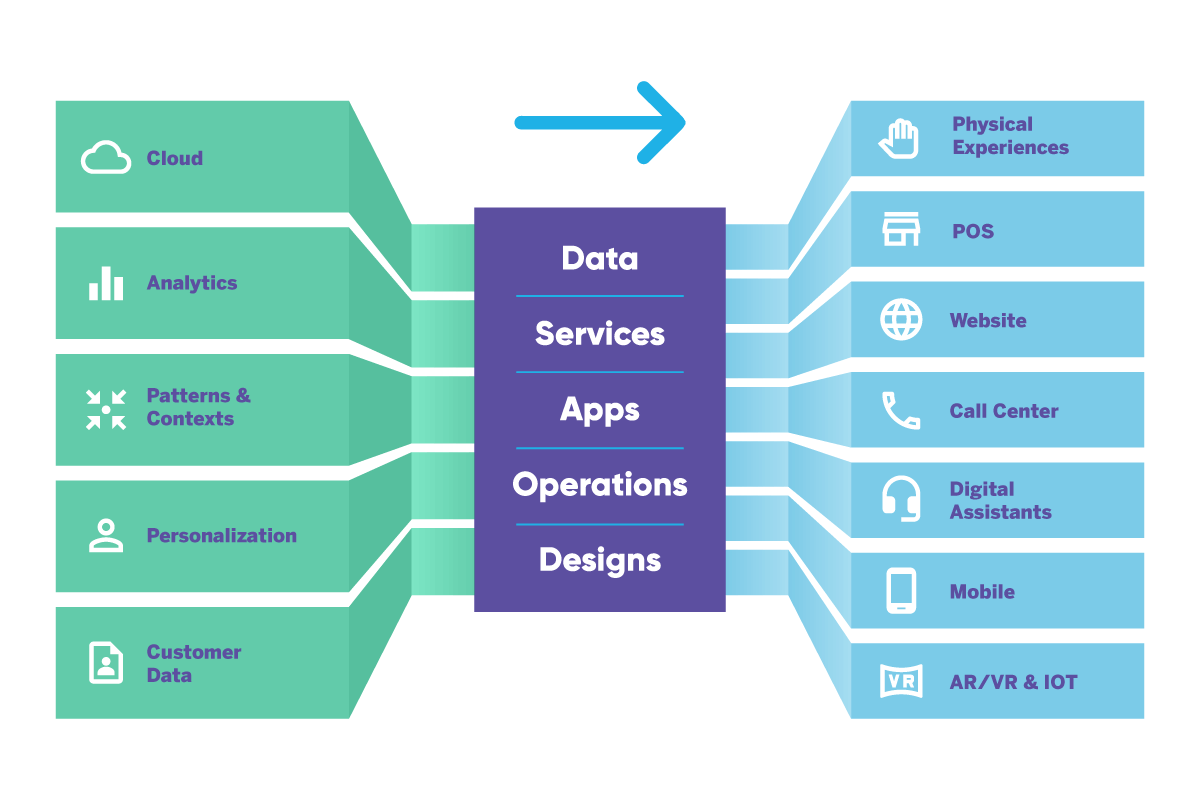 Commerce, customer management, and insights
DXP suites can power commerce and eCommerce, including security, customer account setup, inventory handling, and money transfers. But beyond this, they can help you build better relationships with your customers by leveraging customer data. The insights this data provides can help you build more seamless customer journeys and close experience gaps.
On top of all that, DXPs can help you keep tabs on multiple digital channels and customer portals in one place and in real-time – ensuring you're delivering highly contextual and personalized experiences at scale.
Personalization and experimentation
With insightful customer data you can also deliver more personalized experiences. For example, if your DXP suite spots an opportunity to provide a customer with a bespoke discount, you can do that without having to provide the same deal to customers who're likely to purchase anyway.
That allows for experimentation and marketing automation, with A/B testing of experiences, offers, and site design that can be intelligently tracked, measured, and monitored in real-time. Again, all that extra insight can help you make better-informed decisions about how to maximize your customer relationships, streamline your digital marketing, and make better use of digital experiences.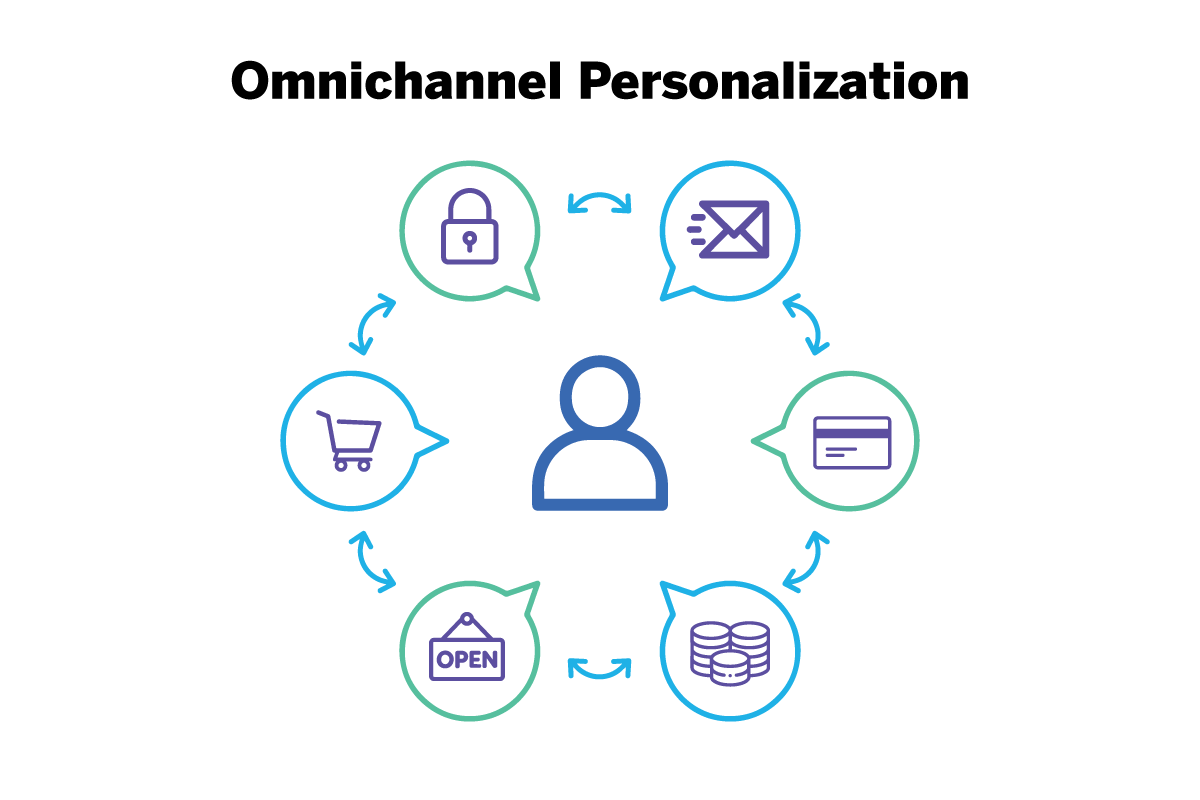 Futureproof flexibility
A DXP is a fundamentally flexible platform from which to build a truly digital-first business. Instead of trying to awkwardly bolt-on digital features to preexisting systems, most digital experience platforms are built for expansion – with APIs and integrations that play nice with any new system, software, or feature you might want to add later down the line.
The benefit is that as your business' level of digital maturity increases, you can add tools that make your business smarter without diluting or complicating things; DXPs are able to integrate new technology right alongside existing parts of your technology stack.
What to look for in a digital experience platform?
If you're looking to transform your business with a DXP, here's what one should offer:
Cloud architecture
Cloud-based architecture not only ensures that your digital solutions are scalable, but also that they're secure and up to date with the latest features. Any system that lives locally on company machines will have inherent limits to how widely accessible assets, information, and processes are between teams.
Security
DXPs deal with huge amounts of business and customer data, so it's important that your chosen solution has security as a top priority. That means keeping important customer data points like passwords, addresses, and their communication history under lock and key via airtight encryption. It also means choosing a solution that was created with Privacy by Design at its core, meaning the product and engineering teams took privacy into account throughout the entire development process.
Adaptability
If you're building a digital-first business, you're building a business that's ready to scale at any time. That means not painting yourself into a corner with a commerce or content management system that can't be adapted later down the line. Your DXP should be able to work with third-party integrations and new technology suites via APIs.
Intelligence
Huge data sets need intelligent solutions to manage them. Tools like artificial intelligence, machine learning, and natural language processing can take the strain off of manually analyzing customer feedback and behavior – and help automatically highlight insights that can drive proactive business changes quicker and more effectively.