Qualtrics for IT Leaders
Accelerate innovation by creating a culture of experience management
World-class technology experiences are the backbone of every successful organization — we help IT and technology leaders innovate to deliver experiences that advance the business and support the workforce of the future.
Experience management (XM) helps technology leaders confidently deliver digital transformations, including the right technologies and services that drive growth.XM empowers everyone in the organization with real-time insights and actions to design experiences that improve technology adoption, workforce productivity, and employee retention — enabling information technology teams to truly meet end-user needs and drive the business forward.
Outcomes we deliver
Increase workforce productivity and satisfaction using continual employee insights
Ensure remote workers are fully enabled and have the tools they need
Optimize IT infrastructure, operations, and services spend
Maximize the ROI of digital transformations and technology projects
Support a culture of continuous improvement with an XM platform that meets everyone's needs
Improve employee and stakeholder trust in IT
Deliver technology experiences that drive employee productivity, motivation, and retention
---
Identify technology investments that impact employee satisfaction, productivity, and ultimately boost the bottom line. You'll have a single platform to design the technology experiences your people need next, and to optimize technology resources and spend to have the biggest impact on the organization's goals.
Close technology gaps for your people
---
Continually monitor the IT experience for your employees and invest with confidence to optimize toward technology experiences that improve motivation, productivity, and intent to stay.
Get in-the-moment feedback from employees on their IT experience
Automatically identify and take action on new employee needs
Understand how your investments impact sentiment, motivation, productivity, and more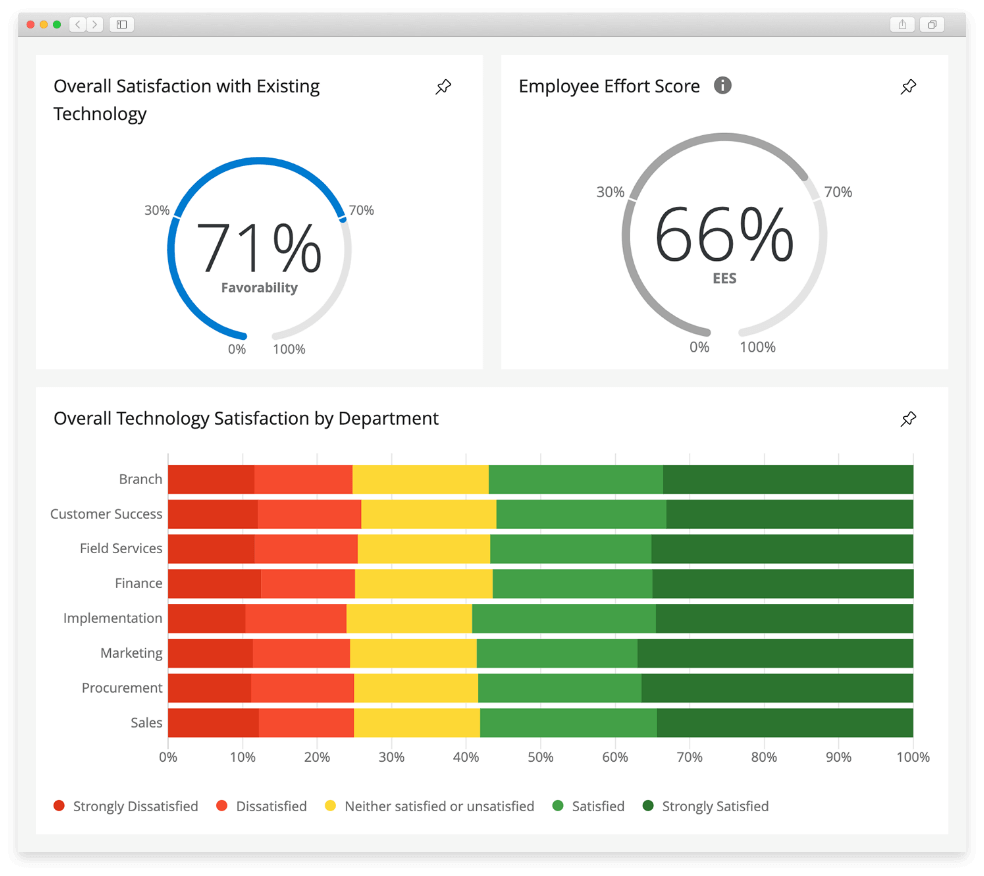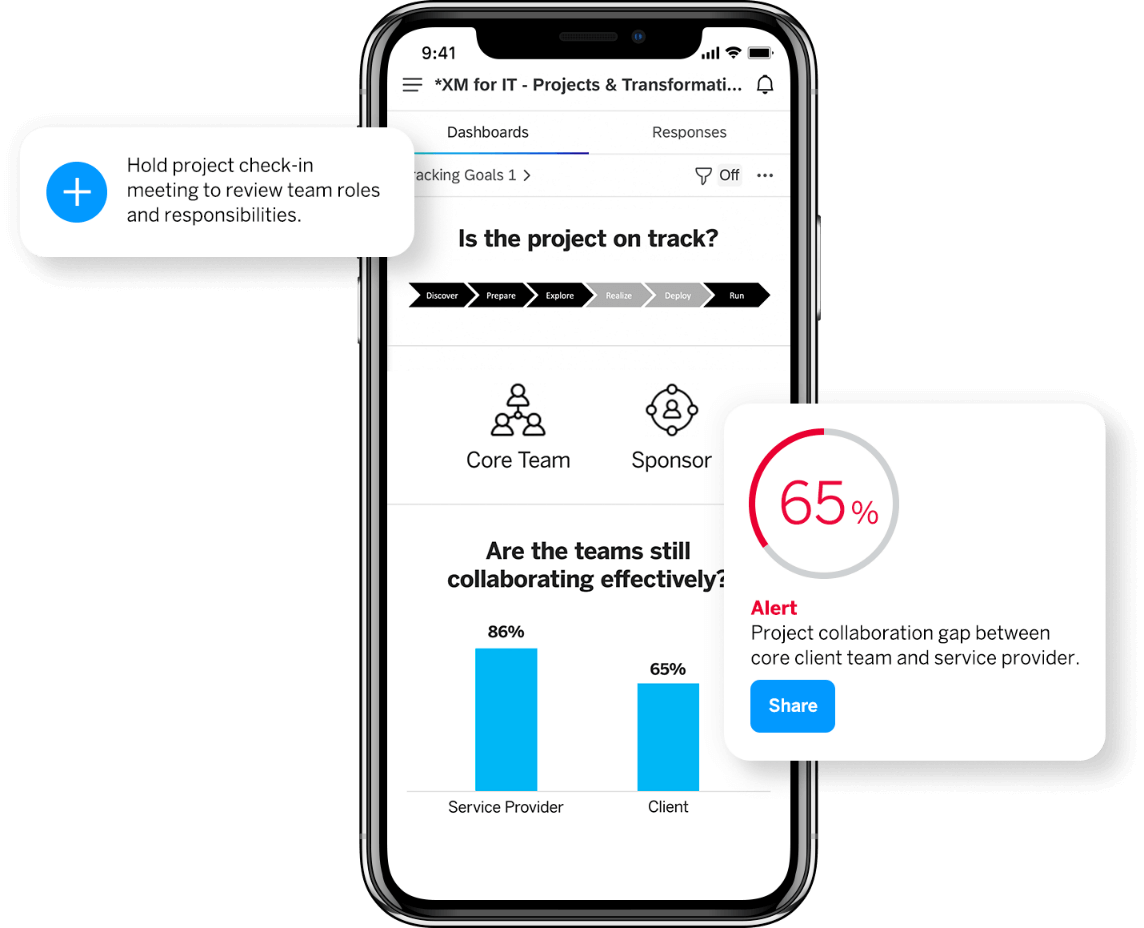 Maximize the ROI of large projects & transformations
---
Keep IT projects on track by proactively managing project clarity, team confidence, and potential risks. Put the employee voice at the center of your strategy to surface critical feedback to drive end-user adoption and improve ROI, while avoiding potential setbacks that take time, cost money, and add unnecessary work.
Get AI-recommended insights and early warning indicators to course-correct in real-time and keep projects on track
Understand if requirements and expectations are being met throughout the implementation to ensure smooth change management and drive adoption
Start quickly with pre-built methodology, including question and dashboard templates from Qualtrics experts tested in the world's most successful companies
Modernize IT services for the workforce of tomorrow
---
Gain powerful insights after every IT interaction and in IT-supported applications, identify priority cases, and spot opportunities to improve your people's technology experience.
Automatically follow up and close the loop with employees after every interaction, such as your IT Help Desk or within internal applications
Empower IT service managers with the real-time insights they need to take action and remove experience gaps for their internal stakeholders
Identify system-wide opportunities to improve employee enablement, IT satisfaction, and productivity at scale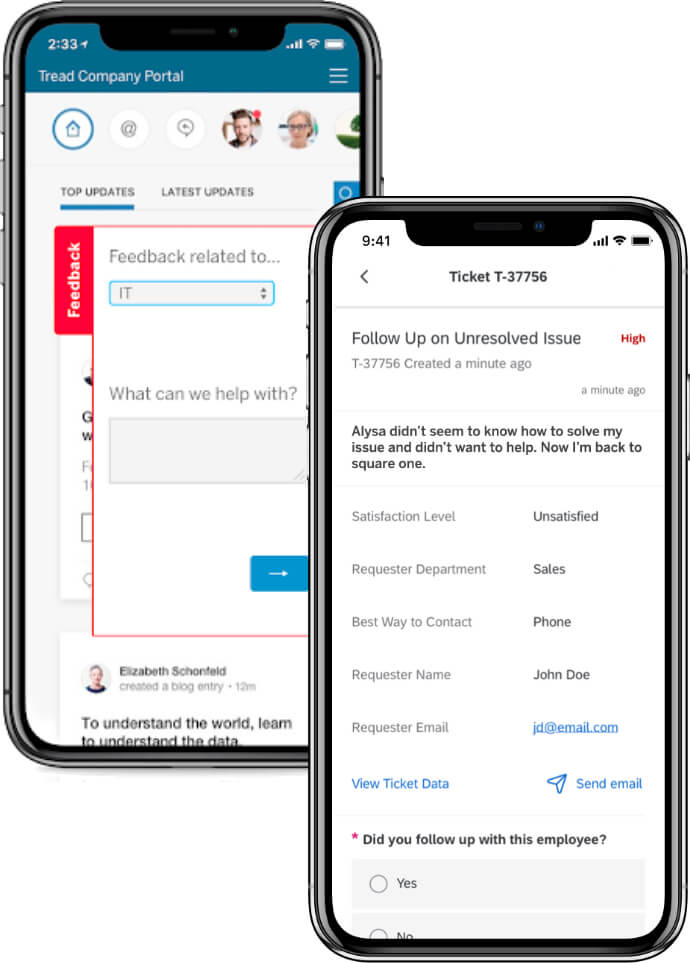 Improve employee productivity with experience management for IT
Join leading IT organizations who standardize on the #1 XM platform
---
Enable everyone in the organization to design and improve experiences with the platform trusted by 12,000+ of the world's biggest brands and 75% of Fortune 500 companies.
Make XM possible for everyone with a platform for all
---
Empower everyone in the organization—including IT—with a unified view of all your customer, employee, brand, and product experiences.
From simple data collection to complex analysis that helps everyone build and improve experiences—you'll never outgrow the platform
Create a unified view of the experiences you deliver on a single system of record
Ensure everyone can do their best work with low effort through our library of expert-designed templates and solutions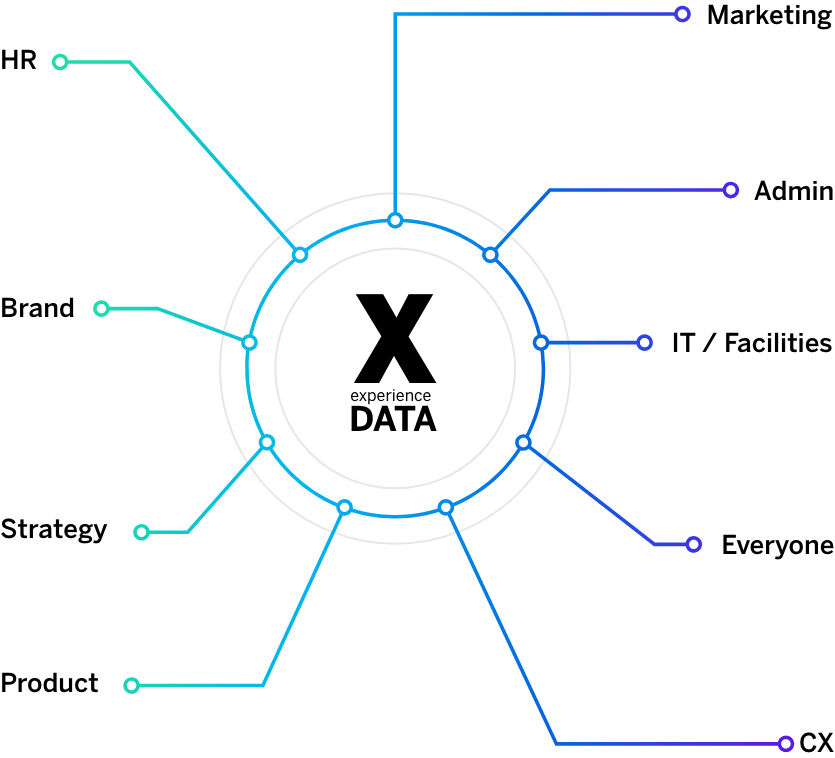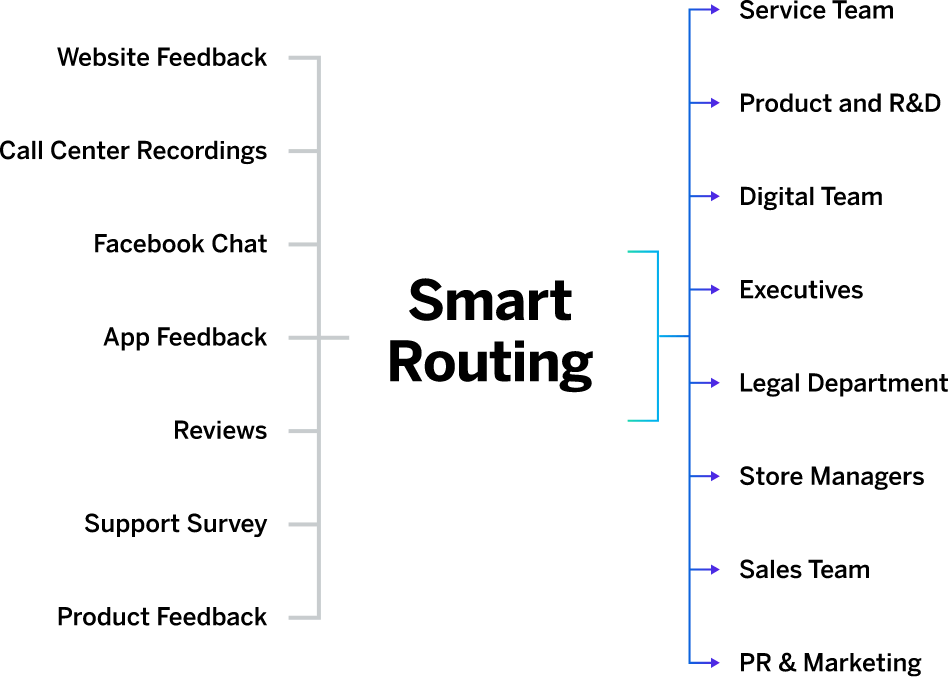 Seamlessly integrate with your existing tech stack and workflows
---
Drive action with automated solutions and easy integrations into the systems and processes your teams already use.
Collect feedback with Slack, trigger actions in Marketo, analyze data in Tableau, or use our REST API to define your own integrations
Automatically alert the right people with continuous insights in the channels they prefer
Create automated triggers and workflows to cut down on the operational load and empower teams to take immediate action
Easily manage and monitor your Qualtrics deployment
---
Centrally manage your deployment and enable the rest of the organization with the admin controls, solutions, and templates needed to keep XM programs on track.
Proactively monitor Qualtrics usage, consumption, and activity across the organization
Use project approval controls to manage license access and uphold research quality
Ensure the right levels of governance around sensitive X-data with built-in guardrails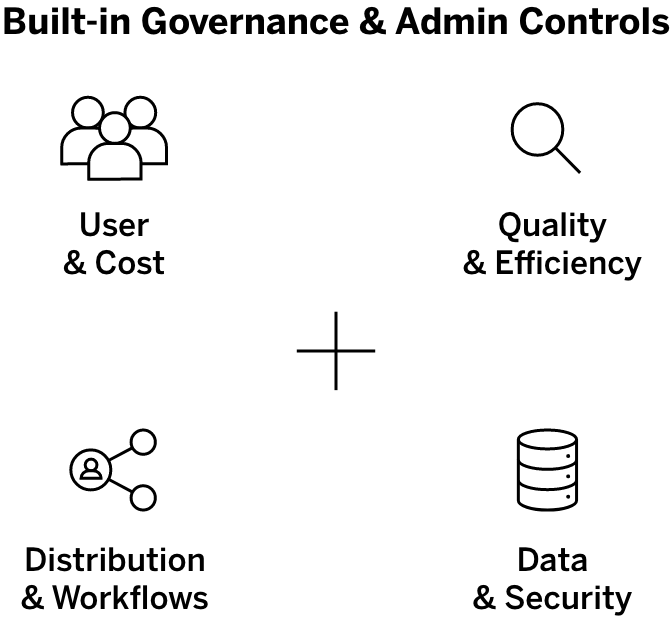 Get started on the #1 XM platform
TRUSTED + SECURE
The gold standard in
security and compliance

Enterprise-grade security and data privacy comes as standard and we've got the certificates to prove it — FedRAMP, ISO 27001, and HITRUST to be precise.
Data encryption, SMTP and DKIM email protocols, and client-controlled single sign on keeps your data secure
Your data is all yours. With secure data centers, access controls, cloud infrastructure, firewall and network security, you're the only one with access
Tailor your security to meet industry or regional security and privacy standards, including GDPR one-touch data deletion