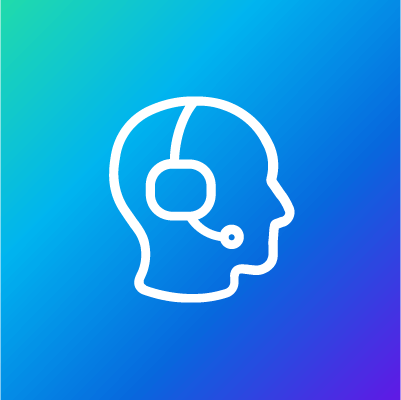 Survey Template
Customer Service Survey
Gain insights into the contact center experience, so you can achieve and maintain optimum levels of CX performance.
Core Experience
Customer Experience
Contact centers aren't just a necessary overhead. They can be a primary driver of customer satisfaction. A great contact center delivers consistent and personalized interactions across all channels and stages of the buyer's journey.
Using online surveys to measure call center experiences will help you identify the key drivers of satisfaction at each stage in the customer journey and assess how you're performing against your key metrics.
You'll be able to see which improvements you should focus on to have the biggest impact on your customers and your bottom line. This could lead to improved customer retention, loyalty, and overall customer satisfaction.
Ready to take it a step further?
Qualtrics Contact Center Customer Experience program turns data into insights with dashboards and reports ready-built to help you share insights across the organization and start making CX improvements today.
Companies can:
Gain an overview of contact center performance relative to customer expectations.
Provide targets and benchmarks for your call center staff.
Understand if a specific interaction changed the way a customer feels about your brand and what drives those feelings.
Close the loop with dissatisfied customers, potentially transforming detractors into advocates.
Outcomes Delivered
Detailed information about specific interactions, enabling you to make accurate, efficient changes.
Quantitative and qualitative experience data from customers, including open-field responses.
The potential to predict drivers of future customer behavior.
Category Tags
Three Easy Steps
Sign up for a free account
Select and customize the survey template
Distribute your survey and begin analyzing results
What You Get
Expert-built Survey
An expert-built survey template preloaded with the right questions to help you save time and get results faster.
Ph.D. designed methodology
Prebuilt logic and survey structure
Automated workflow
Access to Dozens of Templates
Creating a Qualtrics account instantly gives you access to 50+ survey templates that you can begin distributing right away.
We make it easy to do things like:
Solution Details
Languages
English
Category Tags
Not a Qualtrics XM Customer?
Qualtrics Experience Management Platform™ is used by the world's most iconic brands to
optimize the four core experiences of business.