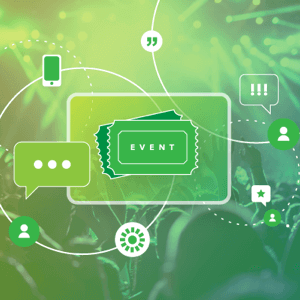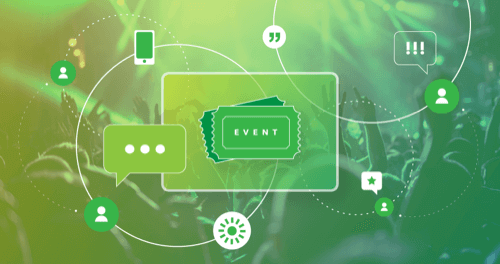 XM Solution Automated Project
Event Feedback
Improve your events with customer satisfaction tracking to help you identify where you can improve to make your events more successful.
Core Experience
Customer Experience
COST
Included with License
Methodology
Net Promoter Score
Understand what makes your events compelling with post-interaction feedback on event content, activities, timing, location and much more. You'll be able to see exactly what you need to do to improve satisfaction at your events and keep attendees coming back year-after-year.
Identify opportunities to improve attendee satisfaction and drive attendance.
With event feedback you can:
Assess the impact of event logistics on attendee satisfaction
Understand the effectiveness of the content shared
Identify opportunities to improve the overall event experience for next time
Outcomes Delivered
Create Incredible Customer Experiences
Discover Event Strategy Opportunities
Research Consumer Preferences
Prebuilt Program for Easy Setup
Category Tags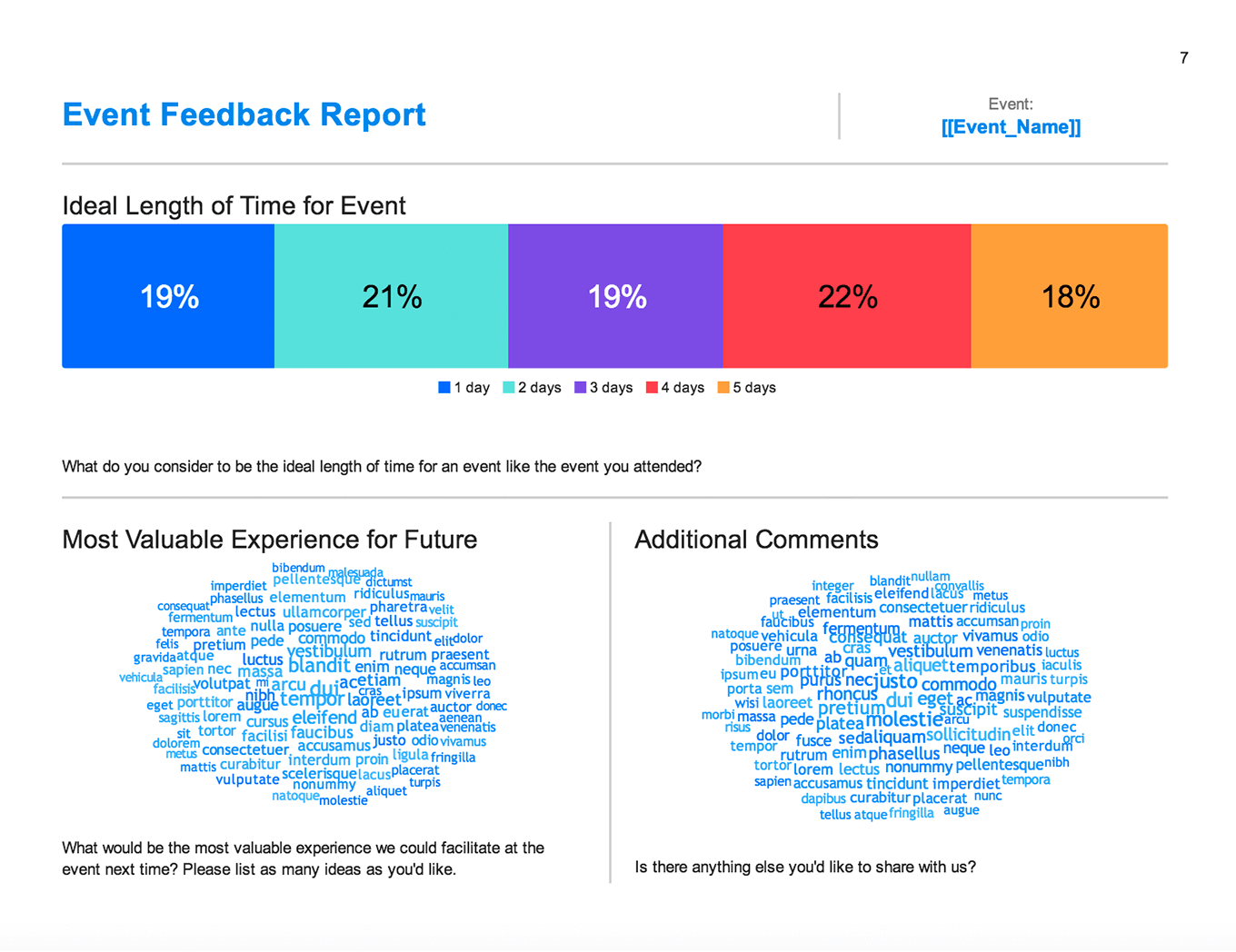 Understand how your event made attendees feel
Using attendee NPS as well as open-ended feedback about key parts of the event, you'll be able to drill down by promoters, passives and neutrals to understand what drives their satisfaction and identify areas to improve.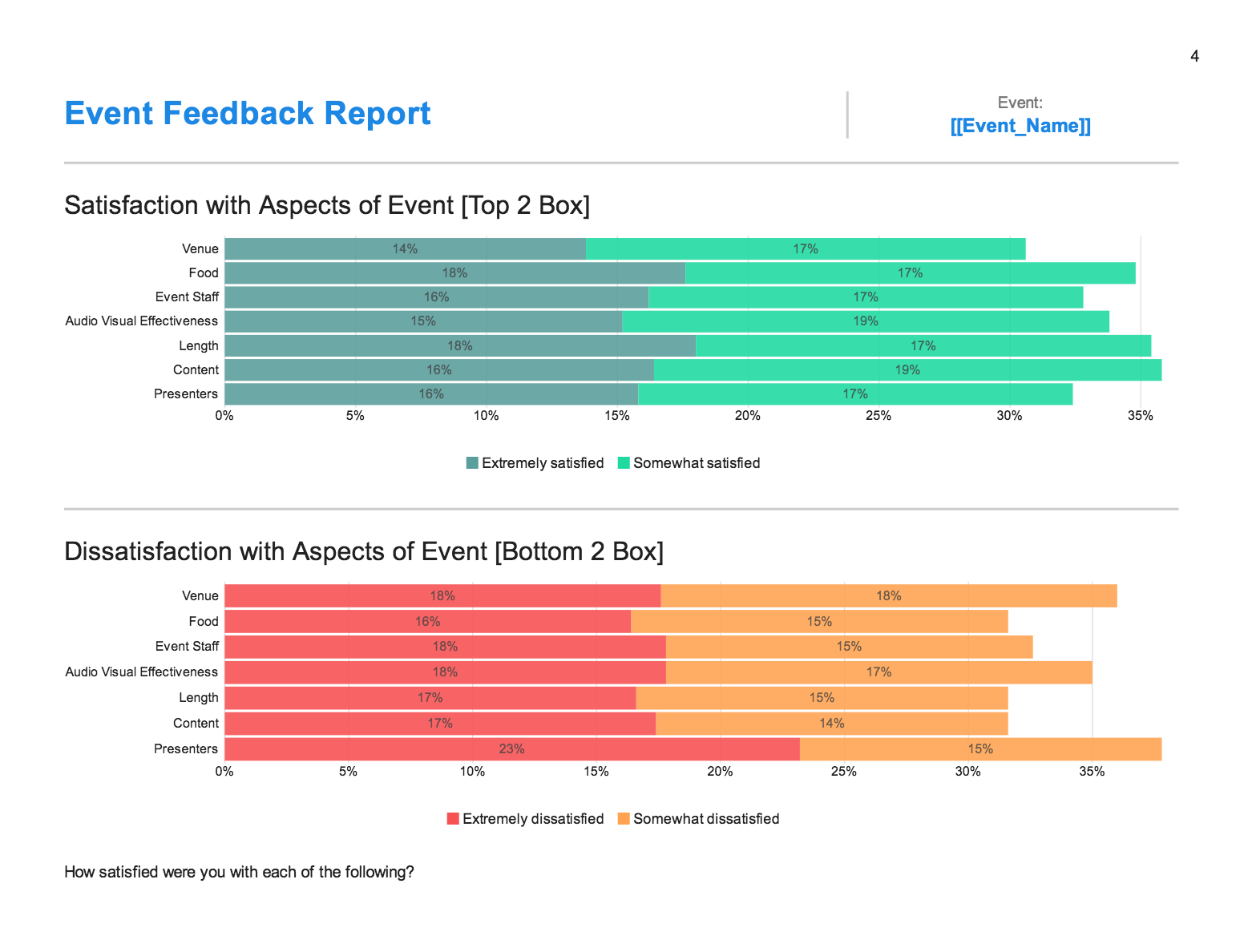 Know the improvements you need to make
Deep dive into event specifics like food, location, AV, as well as info around content and presenters. You'll also get suggestions for what could make the event even better next time.
What You Get
Expert-built Surveys
An expert-built event feedback survey template preloaded with the right questions to help you save time and get results faster.
Ph.D. designed methodology
Prebuilt logic and survey structure
Automated workflow
Response Recommendations
A recommended number of respondents to maximize confidence in your data, specific to your project design. For example, a typical study would require a respondent sample size of 300 completes for optimal analysis.
We make it easy to get responses:
Upload your own contacts
Purchase respondents directly in Qualtrics
Prebuilt Reports
Get instant analysis of your data. Pre-built reports help you spend less time analyzing data, and more time delivering results.
Instant analysis of your data
Easy to understand results
Expert designed charts and graphs
PDF format for easy sharing
Additional Resources
Overview of Qualtrics' Customer Experience Management Platform 
Solution Details
Required License: Research Core 3 or Customer Experience 1
Languages
English
Category Tags
Not a Qualtrics XM Customer?
Qualtrics Experience Management Platform™ is used by the world's most iconic brands to
optimize the four core experiences of business.