XM for Customer Frontlines

Digital

Root out friction in every digital experience, super-charge conversion rates, and optimize digital self-service

Care

Uncover insights from any interaction, deliver AI-powered agent coaching, and reduce cost to serve

Locations

Increase revenue and loyalty with real-time insights and recommendations delivered straight to teams on the ground

XM for People Teams

Engage

Know exactly how your people feel and empower managers to improve employee engagement, productivity, and retention

Lifecycle

Take action in the moments that matter most along the employee journey and drive bottom line growth

Analytics

Whatever they're are saying, wherever they're saying it, know exactly what's going on with your people

XM for Strategy & Research

Research

Get faster, richer insights with qual and quant tools that make powerful market research available to everyone

User Experience

Run concept tests, pricing studies, prototyping + more with fast, powerful studies designed by UX research experts

Brand

Track your brand performance 24/7 and act quickly to respond to opportunities and challenges in your market

XM Platform

Explore the platform powering Experience Management

Teams

For Digital

For Customer Care

For Human Resources

For Researchers

All Teams

Industries

Healthcare

Education

Financial Services

Government

All Industries

Customer Experience

Employee Experience

Employee Exit Interviews

Net Promoter Score

Voice of Customer

Customer Success Hub

Product Documentation

Training & Certification

Community

XM Institute

About Us

Careers

Partnerships

Marketplace

X4 Summit

The annual gathering of the experience leaders at the world's iconic brands building breakthrough business results, live in Salt Lake City.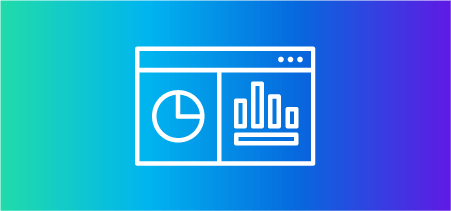 Survey Template
Net Promoter Score (NPS) Survey
Measure customer loyalty and understand how your customers feel about your product or service using one of the world's best-recognized metrics.
Core Experience
Customer Experience
Net Promoter Score (NPS®) is often held up as the gold standard customer experience metric. It measures customer loyalty for everything from individual products, stores, web pages, or even staff members.
NPS starts by asking a single question: "How likely is it that you would recommend [Organization X/Product Y/Service Z] to a friend or colleague?"
NPS is then calculated by first splitting respondents into three distinct groups of customers:
Promoters – those customers who respond with a score of 9 or 10 and are considered loyal and enthusiastic customers.
Passives – customers who respond with a score of 7 or 8. They are satisfied with your service but not happy enough to be considered promoters and could still be vulnerable to competitor offerings.
Detractors – customers who respond with a score of 0 to 6. These are unhappy customers who are unlikely to buy from you again, and may even discourage others from buying from you.
The metric is then established by ignoring the passive customers and subtracting the number of detractors from the number of promoters.
Detractors
(score 0-6) are unhappy customers who can damage your brand and impede growth through negative word-of-mouth
Passives
(score 7-8) are satisfied but unenthusiastic customers who are vulnerable to competitive offerings.
Promoters
(score 9-10) are loyal enthusiasts who will keep buying and fuel growth by referring others.
The NPS score helps you dig further with follow-up questions to discern why the customer rated you the way they did. For example, if they rate your product or service 0-6, you can follow up with 'We're sorry to hear you were disappointed with our service. What could we do to improve in the future?
Ready to take it a step further?
Qualtrics NPS Software allows you to measure, analyze, and improve NPS across your organization. You can collect feedback through multiple platforms, including email, messaging apps, mobile, and offline surveys. With flexible dashboards and pre-configured reports, you can get the right information, to the right people in real-time so they can act quickly to improve the customer experience.
Companies can:
Monitor improvements in a product, service or organization.
Segment your customers according to loyalty.
Identify customers at risk of churn so you can take steps to win them back.
Close the loop with dissatisfied customers, turning poor experiences into great ones.
Outcomes Delivered
An accessible overall CX metric you can track over time.
Ability to benchmark against past performance and other businesses in your sector.
Scope to make powerful predictions about customer behavior based on data analysis.
Category Tags
Three Easy Steps
Sign up for a free account
Select and customize the survey template
Distribute your survey and begin analyzing results
What You Get
Expert-built Survey
An expert-built survey template preloaded with the right questions to help you save time and get results faster.
Ph.D. designed methodology
Prebuilt logic and survey structure
Automated workflow
Access to Dozens of Templates
Creating a Qualtrics account instantly gives you access to 50+ survey templates that you can begin distributing right away.
We make it easy to do things like:
Solution Details
Languages
English
Category Tags
Not a Qualtrics XM Customer?
Qualtrics Experience Management Platform™ is used by the world's most iconic brands to
optimize the four core experiences of business.