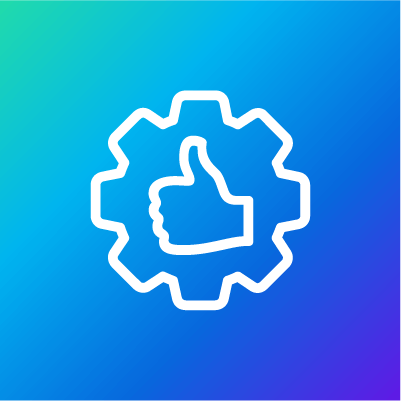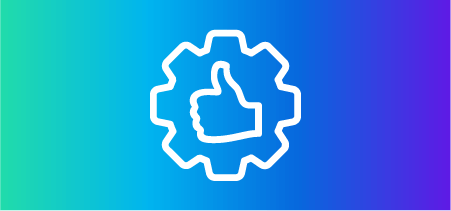 Survey Template
Website Satisfaction Survey
Find out how satisfied visitors are with your website's design, usability and performance.
Core Experience
Customer Experience
Want to know how your website visitors feel about your site, why they visited, and what their goals are? It's simple – just ask. Collecting online experience data can help you build a richer picture of your audience groups and learn how best to meet their needs.
A website satisfaction survey helps you to cast your net wider than your existing customers. Instead of focusing on purchases and products, this type of survey helps you assess how easy your website is to use and how well it supports the goals of its visitors, whether they're regular customers or arriving for the first time.
Time is of the essence with website satisfaction survey questions. Users are busy and task-focused, so if they spare a few minutes to take a survey, it's important to zero in on the points that matter and only collect the data you can use.
This template provides a concise, clear list of questions that does just that.
Companies can:
Collect feedback from all website visitors as they browse
Study metrics like performance, speed, design and usability
Find out where your strengths lie and where improvements can be made
Assess customer satisfaction of ecommerce websites, booking engines, media websites and more
Outcomes Delivered
A full picture of visitor expectations and goals, and how you measure up
Analytics tools that make turning data into insights easy, whatever the scale
The basis for a CX program that helps you drive and measure improvement over the long term
Category Tags
Three Easy Steps
Sign up for a free account
Select and customize the survey template
Distribute your survey and begin analyzing results
What You Get
Expert-built Survey
An expert-built survey template preloaded with the right questions to help you save time and get results faster.
Ph.D. designed methodology
Prebuilt logic and survey structure
Automated workflow
Access to Dozens of Templates
Creating a Qualtrics account instantly gives you access to 50+ survey templates that you can begin distributing right away.
We make it easy to do things like:
Solution Details
Languages
English
Category Tags
Not a Qualtrics XM Customer?
Qualtrics Experience Management Platform™ is used by the world's most iconic brands to
optimize the four core experiences of business.