Awards and Events
Celebrating Earth Day 2022
The first annual Earth Day was held on April 22, 1970, in the United States to provide support for environmental protection. This was the beginning of the modern environmental movement and led to the creation of the Environmental Protection Agency. This movement gained support from Republicans and Democrats alike – a rare political alignment – as everyone was concerned about the consequences of air pollution and waste on public health.
Today, over 190 countries celebrate Earth Day and over one billion people around the world participate in Earth Day projects. The 2022 Earth Day theme is "Invest In Our Planet" and emphasizes an "all in" approach to make a change and protect our planet.
The Qualtrics team is very familiar with the concept of being "All In," as it is one of the pillars of our culture here. We understand that protecting our planet and ensuring a safe and sustainable future requires all of us – businesses, governments, and citizens alike – to be "all in."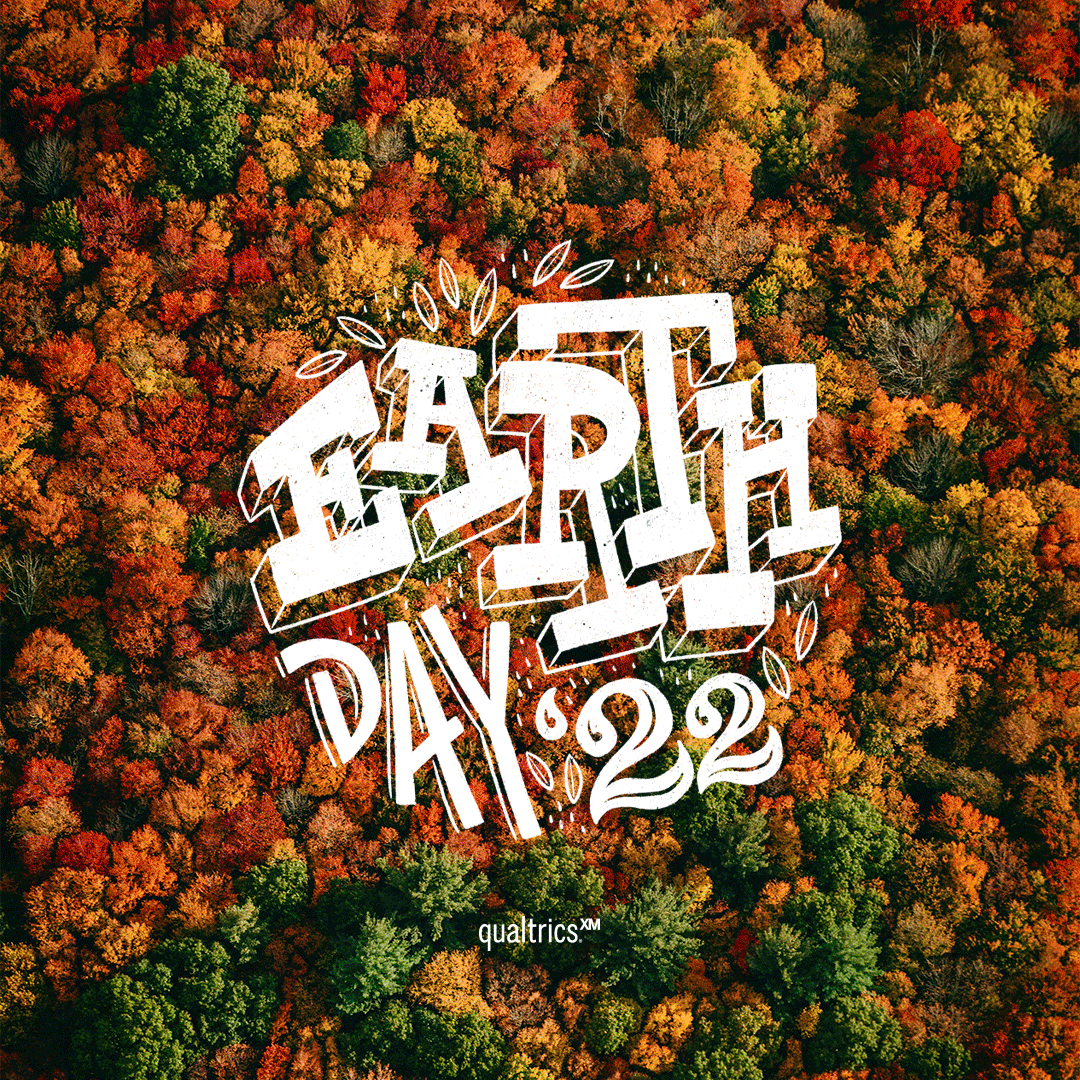 In honor of Earth Day, we are excited to reintroduce the "Green Team." They are taking on a formal role as a Q Group - an employee resource group (ERG) - dedicated to promoting, enhancing, and implementing sustainable practices at the corporate and individual levels for Qualtrics. This increase in the Green Team's efforts, which began before the pandemic, is enabled by a deeper investment in the group by our leadership team. The Green Team will have influence over Qualtrics's efforts around environmental impact, as well as dedicated resources for bringing novel solutions to life at Qualtrics offices around the globe. It is vital that we at Qualtrics are "all in'' on doing our part for this initiative. With the guidance of the Green Team, we're working to ensure we're doing all we can.
As part of our Earth Day 2022 celebrations, we are sharing some stories highlighting how some of our team members have made changes - big and small - in their lives to protect the environment. You can find them here.
There are Earth Day events all over the world that you can participate in – go to EarthDay.org to find an event near you. Some small ways to reduce your carbon footprint include steering clear of single-use plastics, installing solar panels, shortening shower time, and watering your lawn less. Any level of action can have a far-reaching impact, especially when the efforts are worldwide.
Related Articles