Awards and Events
Top 10 ranking for Qualtrics on the Corporate Religious Equity, Diversity, & Inclusion Index
We are excited to announce that Qualtrics has been ranked on the Corporate Religious Equity, Diversity, & Inclusion Index (REDI Index) as one of the "Top Faith Friendly Companies." The Religious Freedom & Business Foundation measures a company's commitment to religious inclusion in the workplace and Qualtrics is honored to be ranked alongside companies like Google, Intel, Ford, and others.  
The REDI Index is a measurement of a company's religious inclusion as a part of its diversity initiatives overall. Companies are measured and scored based on components like including religion in diversity training, accommodating religious needs of employees, and supporting religion/belief employee communities.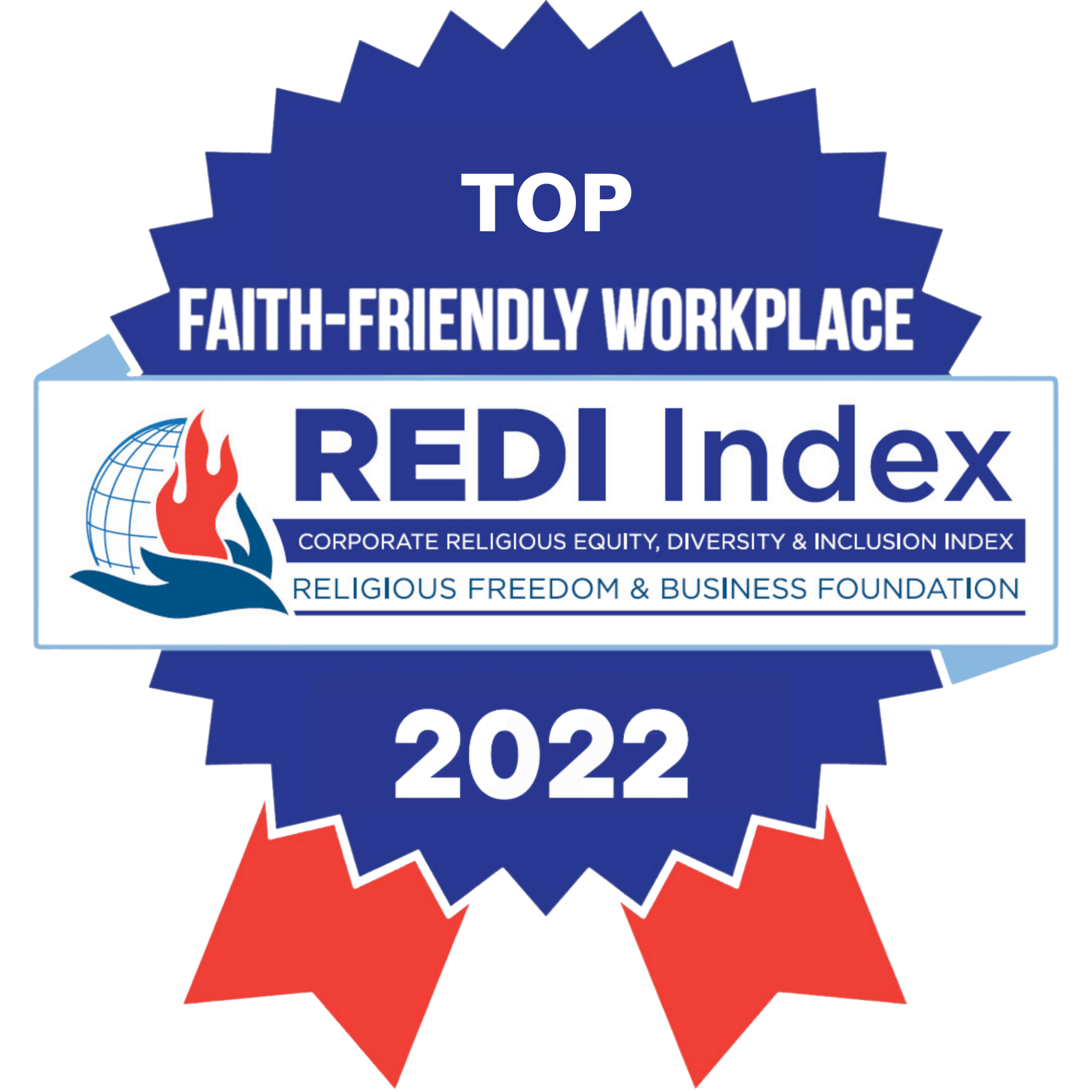 One of Qualtrics' core focuses when it comes to inclusion is ensuring our employees are comfortable bringing their whole selves to work. A person's belief identity (ie. religious, spiritual, agnostic, atheist, or however someone believes) is often checked at the door in a work environment. In order to correct that, we have to make sure we're creating a space that makes people feel comfortable bringing that part of themselves to work.  
This is about more than just religious freedom – it is about religious inclusion. Inclusion is active, so here are some of the ways Qualtrics is actively working toward religious inclusion:
Qoexist: Qoexist is an employee community at Qualtrics focused on helping employees bring their whole selves to work including their belief identity if that is important to them. This group provides a support community and brings awareness to provide a more inclusive environment at Qualtrics. 
Quiet Rooms: Qualtrics has started including Quiet Rooms in many offices throughout the globe. These Quiet Rooms are a safe space where people can meditate, reflect, pray, read scripture, etc. when they need a quiet moment in the office. 
Awareness: Qoexist focuses on celebration days and days of respect for all belief identities. We post internally on all key holidays to raise awareness, explaining the holiday and why it is celebrated. It is important that we take the time to learn what holidays our co-workers celebrate. We also post Humans of Qualtrics stories externally, featuring people of all different faiths here on the Qualtrics Life blog.
It is important that we each get out of our comfort zones and are open to learning about each other in this dimension of belief identity. We recognize that we have a lot of work to do to make sure everyone feels comfortable and included, but we are committed to ensuring all Qualtrics employees can bring their whole selves to work. 
Check out our Humans of Qualtrics stories that feature some of our Qoexist members – Eddie,  Vidhi, and Sabina.
Related Articles