6 Prerequisites for New Business Software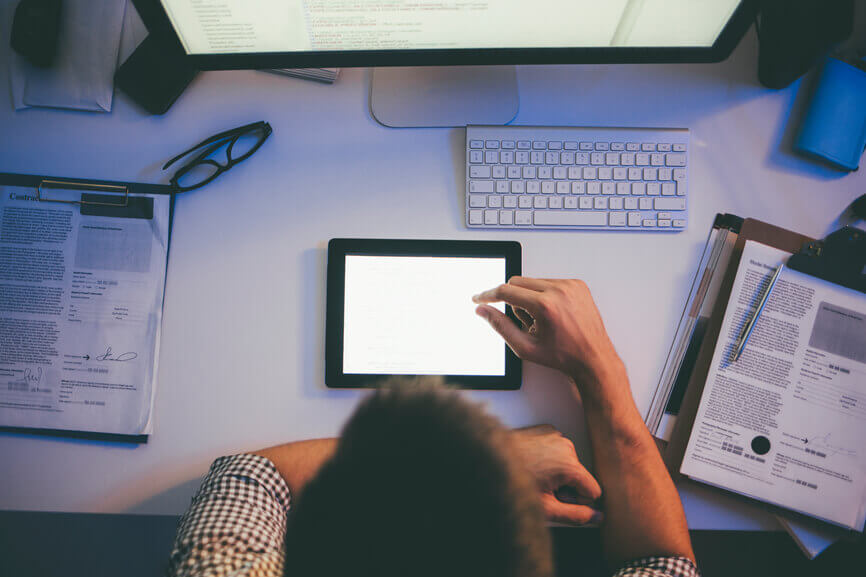 Modern businesses rely on technology operate more smoothly, create better relationships with both employees and customers, and ultimately to drive higher profits. Accordingly, they thrive on software that helps them track things efficiently, manage items and people, and get things done more easily.
Obviously, there are thousands of different types of software and different choices at every level—and your choice in software can have a huge impact on how ultimately beneficial that software is. There are many good reasons to pick a software platform, and there's no one right platform that will work for everyone—however, there are some basic prerequisites that every platform should have.
Prerequisites for New Business Software
Make sure any new software you select has these features, at a minimum:
Value. First and foremost, you need to have a software solution with the features you need that your business can actually afford—and that's especially important for startups and small businesses. If you're working with a limited budget, you may not have the wiggle room to drop thousands of dollars on a solution when you could get a reasonable version for far less. Do your homework; there are viable solutions out there for all business types and all budgets. Make sure you're getting a system that won't wreck your financials.
Scalability. As described by digital signature solution eSignLive, when choosing software and technology, businesses need to be thinking about the future more than they're thinking about the present. Again, this is especially important for startups and businesses with room to grow. The cheapest solution might cost you down the road. You can't afford to be switching software every time you cross a major barrier or hurdle; instead, choose a platform that's going to be able to grow with you. It should remain relevant even when you have more customers, more employees, and more overall items to track.
Open API or convenient integration. Unless you've found some truly incredible all-in-one business software, it's unlikely that any one platform will give you everything you need. You'll probably end up managing multiple systems simultaneously, so look for software that has an open API, or some other way to conveniently integrate with other platforms. Customization will help you remain efficient even when adding new software and new steps to your internal processes.
Flexibility. The best software platforms offer some degree of flexibility. You may find that your ideal processes don't work as well when executed as they seemed to work in theory. For these reasons, it pays to choose software that offers your business a range of different options in layout, functionality, and future development. The more control you have over how the software works, the better.
Customer support (from the source). According to Desk, customer service is one of the most important factors to a positive, ongoing consumer-brand relationship. Eventually, you're going to need help. So choose a platform with a decent customer support system. Ideally, you'll have a dedicated account representative, but you might settle for a reliable customer service number or a responsive email service. A customer forum and other forms of self-help are also important to have.
Cloud-based architecture. Though not always necessary, there's a huge advantage in having software that's hosted in the cloud. This allows you to access your systems remotely from any device and any location with an internet connection. It also gives you greater security and reliability—if disaster strikes, cloud-based backups will ensure that none of your information is lost.
Making Your Decision
Once you find a software platform (or multiple platforms) that conform to these prerequisites, start narrowing down your decision and looking at other, more optional factors. You can consider the design, the user experience, and the depth of service offerings—all of which are subjective, and all of which will vary dramatically from offer to offer. The biggest key is to recognize your main goals and do your research thoroughly; there's a "perfect" platform for you out there. Use these six guideposts to find it.