EMPLOYEE EXPERIENCE EBOOK
How to Design an Employee Engagement Survey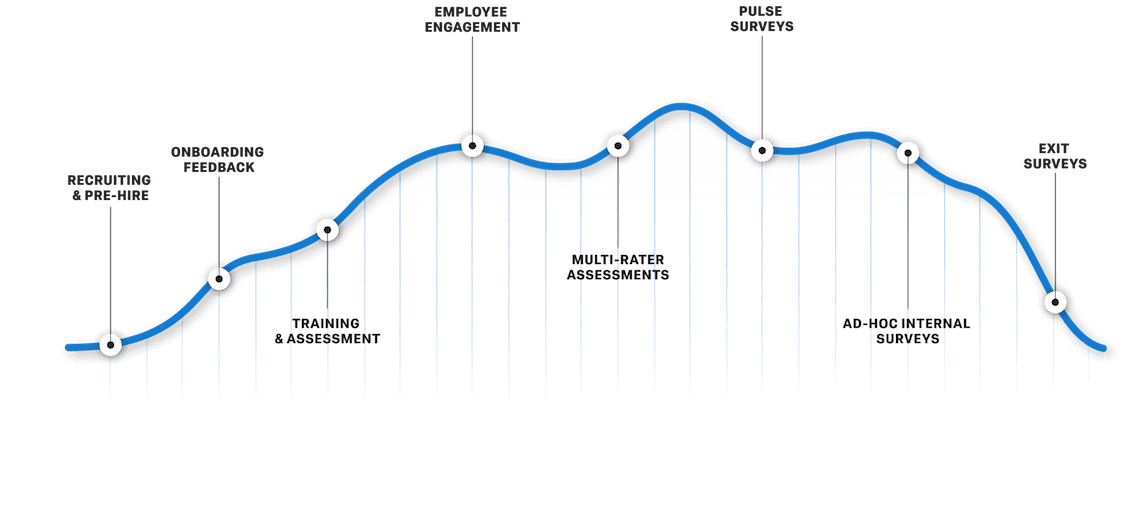 This guide offers a more traditional, comprehensive approach, suitable for one-off, annual or bi-annual surveys. While there is not a one-size-fits-all solution to running an engagement survey, this guide outlines the foundation from which any engagement survey can be built.
By the early 1990s, HR professionals realized that just being "satisfied" isn't enough for employees to really unlock their potential value to an organization.
Employers needed a way to get to the heart of how people were feeling about their company and, how much effort they were prepared to put in as a result. This measure of connection and effort was named "employee engagement" and has since become the industry best-practice for employee surveys.
What you will learn from this eBook
---
What is Employee Engagement
Measuring Engagement
Identifying Engagement Drivers
Traditional Engagement Survey Templates
The world's top brands trust Qualtrics to deliver breakthrough experiences