---
Many companies now use social media to augment their call-based customer support activities. These include addressing complaints, answering questions, providing guidance, responding to online reviews,  and even issuing refunds via social channels. This is the basis of social media customer service.
Social media customer service definition
Social media customer service is the act of providing customer support through social media channels – including social media posts and direct messages, or even online reviews.
However, it's a little more than that in reality.  Social media customer service does certainly include responding to customer concerns, but it also includes providing self-help channels through updated FAQs, analyzing the digital customer journey to make proactive improvements, and implementing services like chatbots for simple questions.
Social media customer service brings key benefits to your brand and customer experiences that make it worth the effort to implement. By giving customers the option to reach out conveniently on social media, your brand ultimately increases customer satisfaction while reducing the cost to service customers versus calling the contact center.
Free eBook: The digital customer experience playbook
Why should you provide social media customer service?
There are several reasons why providing social media customer service is a brilliant addition to your customer service channels.
Customers expect fast responses to their queries, both on social media and elsewhere
Customers expect answers to their customer service questions when they ask them on social media. 80% of millennials prefer to use social media for customer service over web, phone, or online chat, with 17% of those between 18 and 24 resolving their customer service issues using a social messaging app. Use among other demographics is also growing.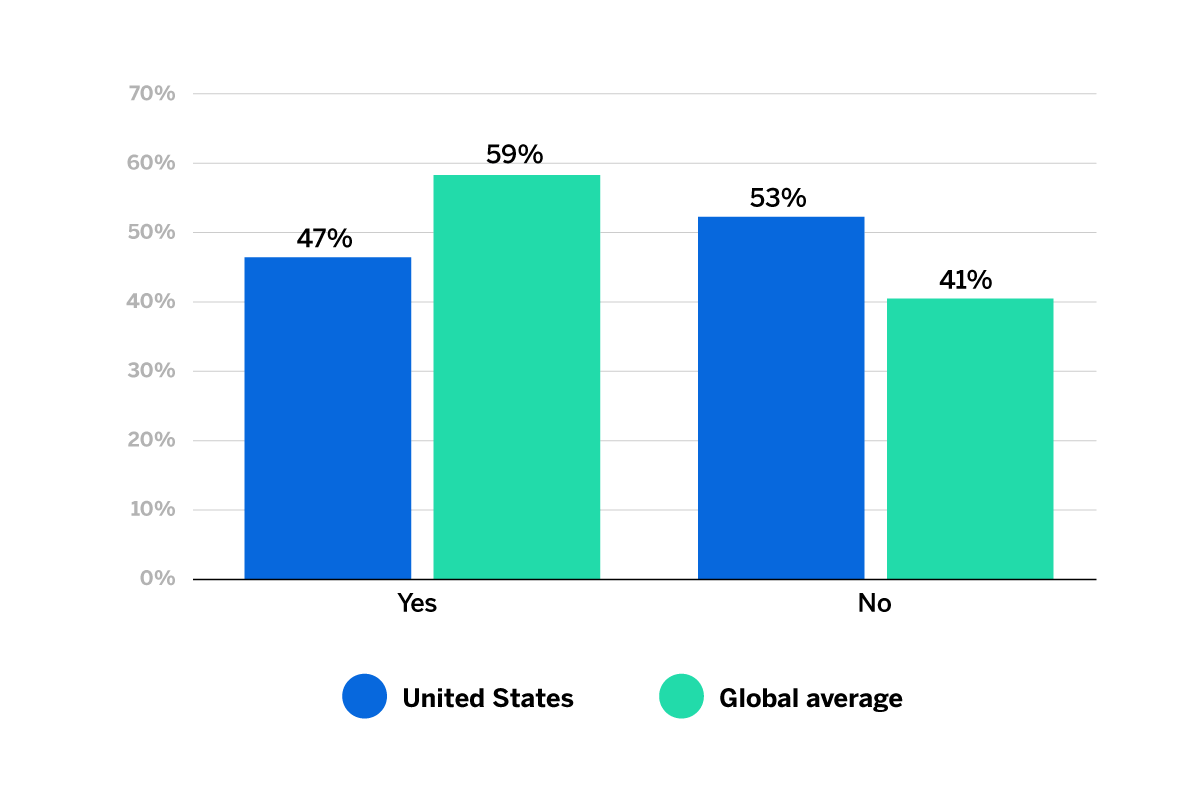 59% of customers favor brands that respond to their complaints over social media, according to Statista. Your customer base is actively seeking the fastest way to get an answer to their question or complaint – with a large percentage seeking a response in under an hour.
Your brand image is at stake
Any unresolved customer communications on your social platforms are out there for the world to see. If you leave it unattended, a minor customer service issue can become a larger brand image problem.
Customer complaints, when dealt with correctly in a public forum, can actually be a brand boost. It's easier to spread the word of your great customer service when your target audience can see it happening on the social media platforms they frequent all the time.
There's a financial benefit
Companies also benefit from providing social media customer service from an operational perspective. The average call into a contact center costs an organization around $6. A social media customer service interaction averages $1. And social media customer service agents can enhance a brand's reputation and even catch wind of potential issues by engaging with customers online.
Not only that, but your customers might be more likely to spend money with you. Twitter completed a case study that found that when customers tweet at a brand and get a response, they're willing to spend up to 20% more on future purchases with that company.
You can proactively meet and exceed your customer expectations
In addition, progressive organizations use social channels to provide customer service proactively. They reach out to customers to resolve issues before complaints start. This can be an important competitive differentiator and encourages elevated customer satisfaction and loyalty.
Social customer care is no longer an optional initiative for companies who want to satisfy their customers—it's an imperative.
Which team has the responsibility of social media customer care?
Social media customer service may be the responsibility of any number of teams, including digital marketing, digital customer care, CX, or even social media-specific teams. More and more, the function may even be part of the contact center team's responsibilities.
In organizations with an active online customer base, social media customer service provides an affordable alternative to other forms of customer service. The contact center team can be easily trained to support customers via social channels. Specialized workflows, training, and software are readily available to them to resolve customer issues efficiently.
Which social media channels should you focus on?
There are so many social media platforms you could pick from to engage customers – so how do you know which ones to choose?
It's best to select the ones your customers regularly use. Customer queries are most likely going to come from the most used platform, meaning that Facebook and Messenger are likely to be where you'll need to deploy social customer support.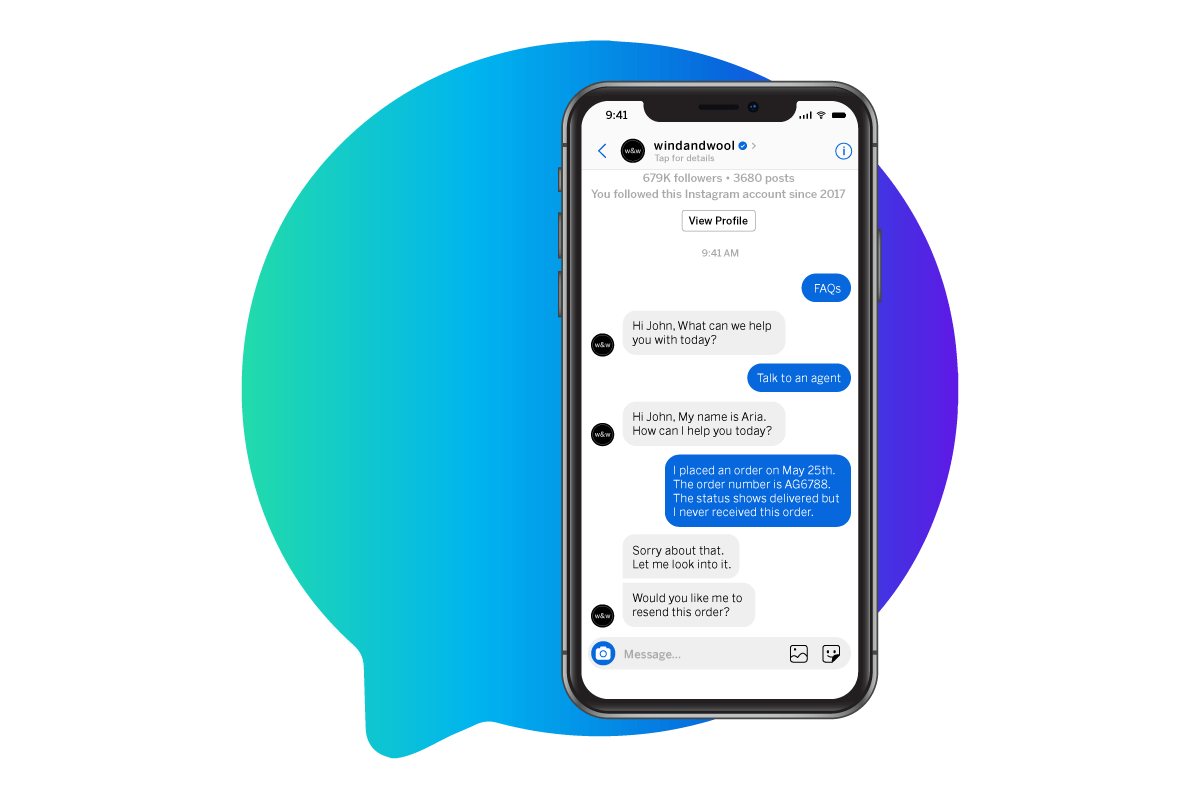 According to Statista, there are 2.89 billion monthly active users on Facebook, with 1.3 billion on Messenger alone. Whatsapp (2 billion) and Instagram (1.39 billion) are the next best contenders for social media channels you'll need to focus on for effective customer service. Twitter, by comparison, has 436 million active users per month.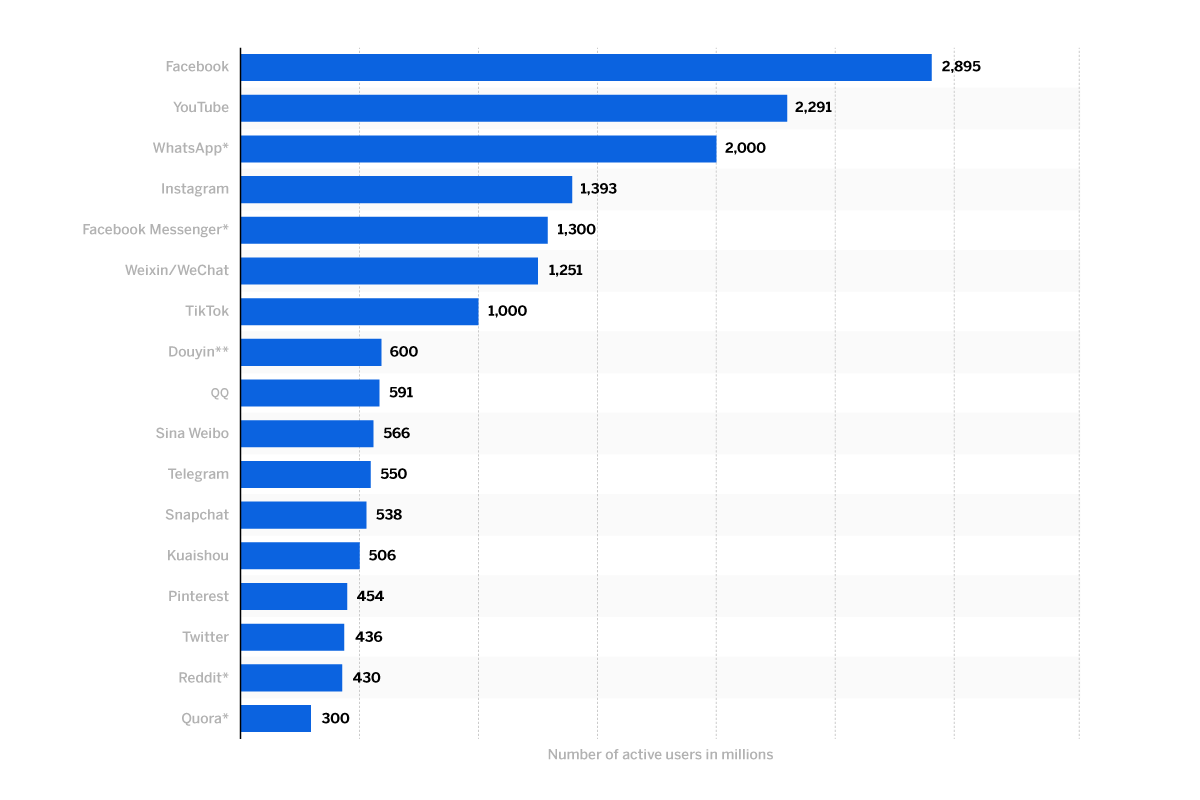 Marketers said they plan to focus on Facebook (25%), YouTube (20%), Twitter (16%), and Instagram (15%) (Hubspot). Not having an active social media presence and customer care on these channels will hurt your brand if your competitors are already ahead on these platforms.
5 tips for your social media customer service team
1. See social media as an extension of your customer service, but tailor accordingly
Chances are, if you're getting excellent feedback about your customer service on your other channels, you know what you're doing when it comes to dealing with support requests and customer assistance.
However, your social media accounts need to be tailored to your business if you're going to provide great social customer service. There aren't support tickets built into customer comments, so you'll need to use social media monitoring tools and other useful ways of managing your social media platforms and the customer inquiries you receive.
2. Use a dedicated channel
Given that your customers will expect quick responses to their direct messages and social posts mentioning you, it's much easier to have a dedicated channel for customer service requests. A separate social media account that's still on-brand and recognizable as being for your business means that you can spot and respond to customer messages faster.
3. Close the feedback loop
Closing the social media customer feedback loop means reviewing and preparing for private messages and social posts that you'll receive.
You should ideally:
Collect feedback: Understanding how you're doing means asking the customer for their view and analyzing their other unsolicited forms of feedback. Only with feedback will you be able to understand how to improve.
Have rules and protocols in place: Make it easier on your support team by giving them canned responses to save time, guides on how to direct customers to the right services, and training in how to respond in a brand-appropriate way on social media.
Give the right cases to the right people: As with case management handled by telephone, email, or chat, it's best to send customers to those they already have a connection with or are senior enough to handle a serious problem.
Respond on the platform ocf their choice: It might be fine to follow up to an email with a phone call, but if someone leaves positive or negative words on a social media platform, you should be able to respond on that same channel.
Start collecting your customer feedback today with a free Qualtrics account
4. Use technology to help your team
Rather than leaving it to your team to manually find and flag issues, use technology to help your customer service reps quickly see the sentiment of messages being sent and brand mentions being made.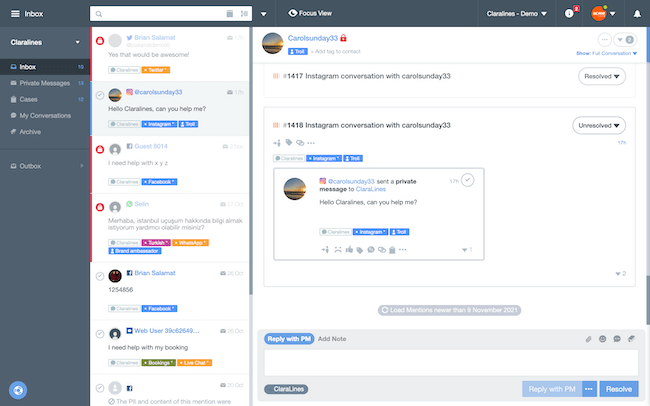 Using text analysis powered by  advanced natural language understanding can cut down the time your customer service team needs to spend monitoring, and increase the time they spend dealing with issues.
5. See how other brands are doing it right, and replicate the formula
Sometimes it's not about reinventing the wheel for excellent customer service – it's about seeing what other brands do well and replicating the formula.
Tiffany and Co., for example, does a great job of making sure their social media channels feel like a natural extension of their brand and their brand experience.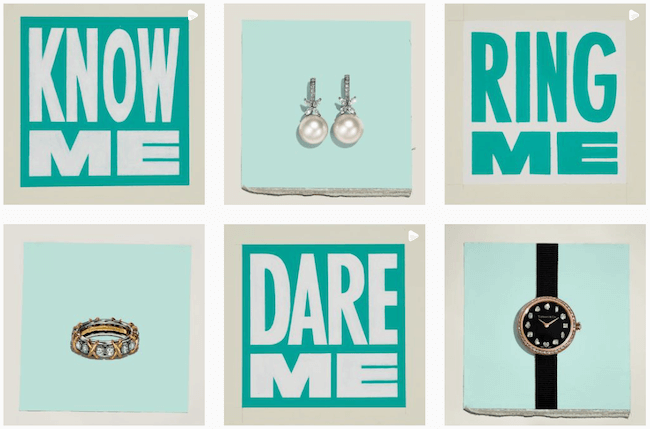 Adobe has a separate customer care channel that not only answers a customer complaint, but also provides handy tips for their users that might help avoid common issues being brought up.
Dominos has gone one step further and created a facility for ordering their pizzas via social media, turning it into a sales channel as well as a customer care channel.
Check your customer satisfaction with our free survey template
6. Measure your social media customer success and see the wider picture
Measuring your social media customer service should form part of a wider CX program of measuring customer success.
Aside from the usual social media metrics to measure – engagement, follower count and more – you should also be measuring your customer satisfaction for this particular touchpoint.
You can deploy customer satisfaction surveys after your interactions on social media channels directly in the messages between the customer and your customer service reps.
Improve your digital customer experience with Qualtrics
Qualtrics, now powered by Clarabridge, empowers social media customer service teams. The Qualtrics CustomerXM for Digital platform provides all the functionality that is required to keep a social media customer service team running smoothly, regardless of how large or distributed the team might be.
The product helps customer service agents to monitor all social media mentions of your brand, even if you aren't tagged directly. It even recognizes your brand in images.
Automatic filters recognize certain topics and direct the conversation to the right expert within your company to handle the issue. You can maintain service level agreements and ensure your team has everything it needs to be successful with your social care initiatives.
Qualtrics CustomerXM for Digital also helps you manage your team. It monitors response times to make sure you honor your response SLAs. It helps you identify peaks in response volume so that you can staff appropriately. It even flags inappropriate replies so you can keep your agents' conversations on brand.
Best of all, it helps you to engage in social customer service as part of a wider program to manage customer experience. Incorporate the management of your social media platforms and customer care into a wider system that helps you respond faster, engage more, and proactively exceed customer expectations.