---
What is customer targeting?
Customer targeting is the process of segmenting, selecting, and making contact with your business customers, often to reconnect with them for increased sales. Customer targeting can take place across numerous channels, and in its best form, is highly directed to the target customers that need it most for engagement. It shapes your marketing strategies to bring more value to your marketing's limited resources and helps you to create content that is more effective in its ROI.
For example, if a customer has purchased from you before but hasn't in a while, you can deliver targeted adverts via email with your most relevant top sellers to encourage them to re-engage and spend more money with you.
How is this different from prospective marketing?
Prospective marketing occurs before any real relationship has developed between your brand and prospective customers. Though the customer targeting process is similar – finding your audience through a process of market segmentation and then engaging them appropriately – customer targeting streamlines your existing customer base and looks for new ways to engage with a current audience.
Take your customer targeting to the next level with Experience iD
Why target customers?
Your engagement will increase
MailChimp found that email campaigns that used segmentation or customer targeting had open rates that were 14.31 percent higher than non-segmented campaigns. There was also a 101% increase in clicks, with lower unsubscribe and bounce rates. Sending out marketing that customers might actually find relevant and interesting pays dividends.
Your customers will feel more cared for – and satisfaction will increase
More than 60% of consumers told us that brands should care more about them, and that they would purchase more as a result. By creating experiences that target particular customers, you'll prove you can deliver what they need.
You can better predict future customer behavior and find similar customers
Rather than viewing your customers as a unified base, with a target market in mind, you can better predict trends and behavior for specific audiences. With the right analytics in place, you can parse existing customer data, segment effectively and set actions that address the needs of every customer. Not only that, but once you identify key characteristics for your most engaged customers, you can find a new target market with customers that have similar demographics, and be able to reach them more effectively.
See how Qualtrics iQ can predict customer behavior
Customer targeting success stories
LEGO

The LEGO group wanted to leverage its mid-2000s success as a toy maker and its initial swell of social media following by using customer targeting. The company created six separate personas for their customers based on their purchase history and the usage of LEGO products. These personas, listed from the smallest group to largest, were:
Lead Users: those who LEGO actively communicates with for product design
1:1 Community: those whose personal details, such as names and addresses, they already have
Connected Community: those who have purchased LEGO products and have also visited a LEGO shop or park
Active Households: those who have bought LEGO in the last 12 months
Covered Households: those who have bought LEGO one time
All Households: those who have never purchase a LEGO product
The first three personas listed are the most actively involved audience groups, and the best options for customer targeting. LEGO targeted these customer segments with social media marketing and engagement, helping these highly-engaged customers to spread the word online about LEGO. As these customers were already invested, they were easier to market to and were more likely to advocate to others.
As a result of this strategic planning and marketing execution, as of 2010, the Lego Group became the fourth largest toy manufacturer in the world. It had around 6.9% of the worldwide market share of toy sales, and had a net profit of approximately $688 million for that year.
Netflix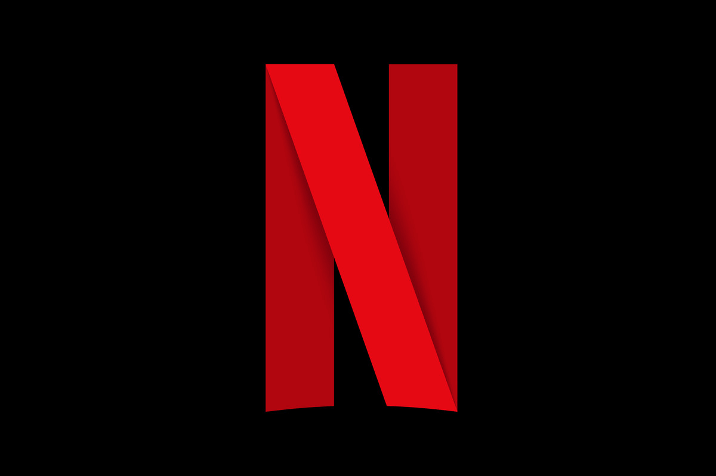 Netflix is a prime example of using ongoing customer targeting to encourage constant engagement with a target market. Though it has millions of subscribers across the world, its personalization is incredibly granular, and its customer targeting begins with every choice a customer makes on its platform. We've all been persuaded by the "You might like" section!
Netflix's algorithm allows for very specific A/B testing for market research, building a profile of each customer with their preferences for what they'd like to watch. This testing means that everything a customer sees, from layout, recommended content, landing cards and more. Incredibly, every visual a customer sees is personalized to what Netflix believes they're most likely to engage with.

If a customer has watched several romantic comedies, they might be more likely to watch Good Will Hunting next if the image shows Matt Damon and Minnie Driver in the visual. If a customer prefers watching comedies, they might be more likely to watch Good Will Hunting because it has comedian Robin Williams in it, so the image is amended accordingly.
Netflix estimates this customer targeting system saves them around $1 billion per year because of the reduction of customer churn.
Customer marketing strategy: how to upsell
Re-examine your target market and buyer personas
To produce effective marketing campaigns, you need to know who you're talking to. A set of buyer personas aligned to your customer segmentation is a great resource for in-house marketers and third-party agencies alike. Your personas are 'pen-portraits' of fictional customers who represent your typical buyers in each segment.
A little imagination is required to really make a persona credible as a character, but it should be firmly grounded in reality too. Your market research should ideally be backed by experience data gathered from a range of real-life customers via surveys, interviews, CRM knowledge and sales figures.
Useful personas will also include detail about business-relevant areas such as content consumption habits, social media use, pain points and preferences and how the potential customers view you as a company.
By re-examining the profile of your target audience, you can better hone your market segmentation and your marketing strategy. Update your personas with as much relevant data as you can source from their experiences with your business – the more detailed they are, the better.
Tailor your marketing to your target audience
Because your personas offer a relatable, human illustration of your customer segments, they make it easier to create marketing efforts that really speak to the customer base you want to reach.
You can use marketing to address objections, create affinity with your brand through shared values, anticipate their requirements (such as seasonal events or industry-wide trends) and suggest products and services that might interest them based on their past choices.
When creating a marketing strategy, make the relevant persona part of your brief. What questions does it answer? What pain points does it address, and what drivers does it connect with? Bring the persona in at every stage of the process, including creative and approval/sign-off stages.
Create a cycle of ongoing improvement
Having based your personas on survey data from each of your market segments, you are in a great position to test and re-test your campaigns using those same research panels. Create new surveys or interview scripts that test the effectiveness of your campaigns and individual pieces of collateral, benchmarking against the assumptions you made about your personas.
With this approach you can not only optimize your marketing strategy and carry out ad testing on individual assets, you can also keep your personas up-to-date with minimal effort so that they grow and evolve along with your business.
Customer targeting strategies
To help you get started, here are some customer targeting examples.
Set your digital marketing to automatically re-engage
Buyers who haven't made a purchase in a while are more likely to buy again, but you need to tell them what's available that they might like. Create a specific customer segment for customers who haven't made a purchase in the last six months. Use their last date of purchase and set up digital marketing campaigns that reach out after this period to show your target customer the most relevant items for sale that they might like based on past purchases.
Link offline with online for an omnichannel approach
Bringing your customers into your online experience from your real-world outlets can help you to target them in more ways. Offer them an incentive to connect with you via social media or email while they're in-store at the point of sale, and then send them personalized promotional products or services that they are likely to engage with to kickstart your digital customer relationship. Changing up the marketing mix from offline outreach to digital marketing means you're more likely to capture potential customers' money.
Start a loyalty program
A brand loyalty program can dramatically increase engagement with your brand and encourage a highly connected segment of your target customers to make repeat purchases. Offer high-value customers that make infrequent purchases with your brand the opportunity to join your loyalty program, and incentivize them with exclusive offers. This marketing strategy also helps you to crystallize who your ideal customer is, and how best to capture them through marketing messages.
Create comprehensive customer profiles
Rather than just upselling with what you'd like to sell, it's best to use customer targeting data to offer the most relevant products, service experience and customer journey  at the right time.
For example:
Did the customer just buy a specific model of a device? Send them accessories or warranty options for the same brand or model to encourage them to make another purchase.
Did the customer buy a device that now has a newer version? Inform them of the upgrade to encourage them to splurge.
Did the customer buy a gift for a specific seasonal holiday? Suggest relevant items at similar times to catch their eye.
Do particular customers prefer to interact with your agents via chat? Make it easy for them to do so by streamlining the journey for them.
Drive your customer targeting with Qualtrics XiD
With Qualtrics Experience iD you can collect and leverage omnichannel data to drive your customer targeting to the next level.
With the ability to hear every customer, you can laser-focus your customer targeting for increased loyalty and spending and reduced customer churn. Powered by the ultimate listening engine, you can use market segmentation, predictive intelligence, and analytics to close the loop with every customer, driving engagement and improving the experience.