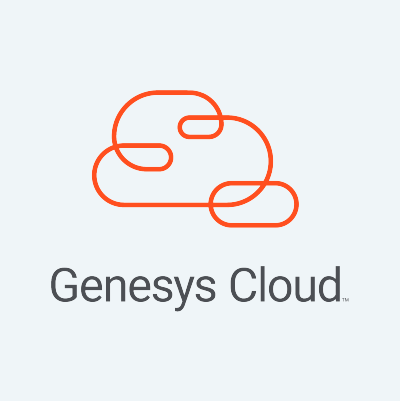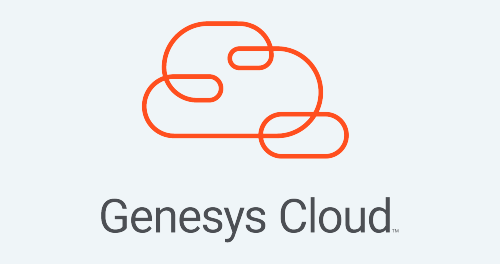 Integration
Genesys
Connect Qualtrics CustomerXM for Customer Care with your Genesys PureCloud platform to add context to your customer support journey.
Core Experience
Customer Experience
With the integration between Qualtrics and Genesys PureCloud, contact centers can seamlessly deploy post-interaction feedback requests via email, SMS and chat, and automate the closed loop process through Qualtrics based on customer feedback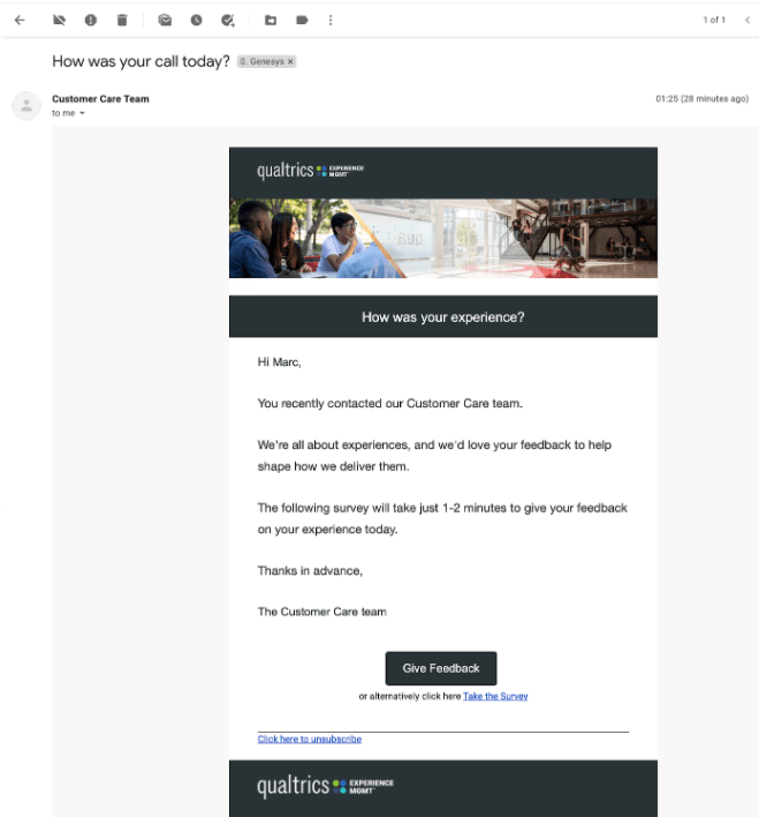 Outcomes Delivered
Predict, understand, and act on customer issues to improve the support experience
Improve response rates by automatically flagging problems like: broken question logic, mobile compatibility, and legal compliance issues
See the key drivers of churn, loyalty, and satisfaction and know how to prioritize actions for maximum impact
Identify frontline coaching opportunities to better the customer experience and improve engagement effectiveness
Category Tags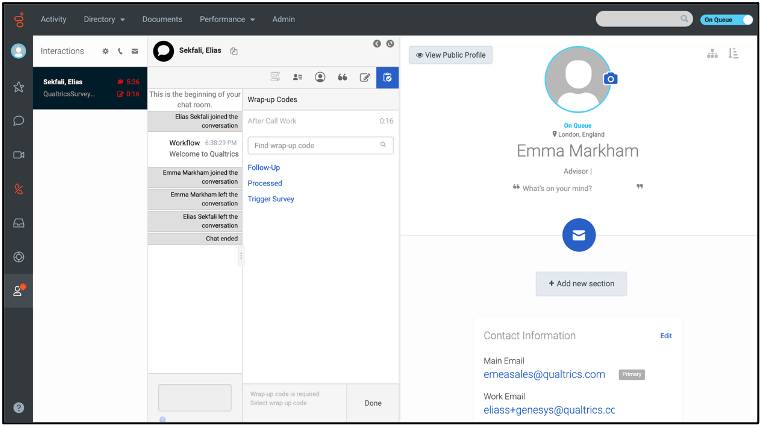 Improve customer support satisfaction
Understand what's driving customer satisfaction and identify areas to improve the support experience. With customized, role-based dashboards and automated action workflows, you can share insights effortlessly across the organization and take action.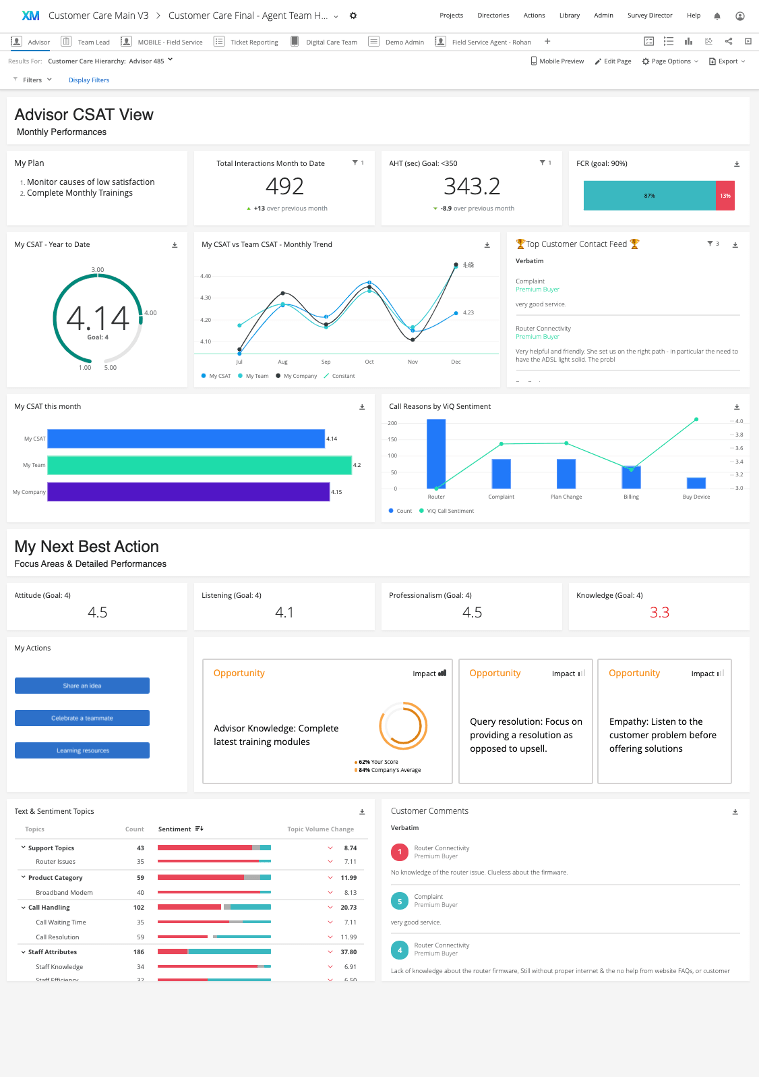 Reduce the cost to serve
Measure the entire support journey and uncover and fix frustrating and costly experience gaps – for your customers and your agents.
Solution Details
Deploy dynamic surveys based on 20+ attributes such as contact frequency, geolocation, and customer segments
Automate alerts and actions based on defined thresholds for metrics such as CSAT, Customer Effort Score, or NPS
Create new tickets based on actions triggered from customer feedback and assign owners
Improve response rates by automatically surfacing survey problems like: broken question logic, mobile compatibility, legal compliance issues, and even potential bias in survey question wording
Connect systems with no coding required. This out-of-the-box solution only requires configuration and authentication
Languages
English
Category Tags
Not a Qualtrics XM Customer?
Qualtrics Experience Management Platform™ is used by the world's most iconic brands to
optimize the four core experiences of business.