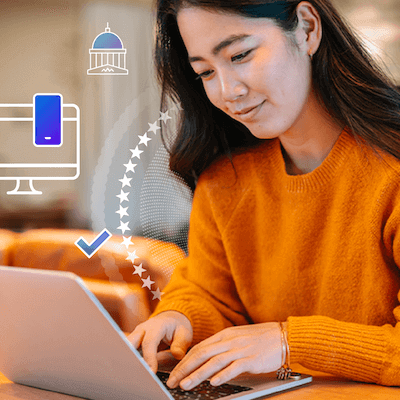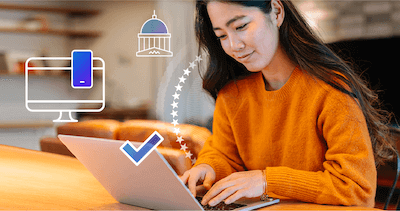 XM Solution Guided Program
Government Web Experience
Gather insights to improve digital experience and access to government services quickly and with greater confidence.
Core Experience
Customer Experience
COST
Included with License
Governments are modernizing services at an accelerated pace, making programs easier to access and use. But, agencies often struggle to prioritize digital improvements that will make the most impact on experience for everyone.
Government Web Experience optimizes customers' digital journeys by identifying friction points and gathering the feedback you need to improve digital experiences, at scale. Built for government by government and CX experts, the solution includes expert-validated questions and dashboards that allow you to see and report on factors that drive your customer's experience.
Read more about how Experience Management elevates government insights.
Start gathering digital insights today.
The Government Web Experience solution can be used to gather the feedback you need to:
Baseline key metrics for website performance, and integrate customer experience into a government's ongoing performance management plan
Optimize website structure and content, making common digital journeys easier to locate and complete
Ensure website redesigns or consolidations are built to meet customer needs, and continuously monitor success
Prioritize improvements that will have the largest impact on customers and identify and close any experience gaps to build more equitable services

Outcomes Delivered
Improve customers' ability to accomplish their objectives
Optimize digital self-service journeys
Direct improvements to what matters most
Easily report on key metrics
Reduce the number of cases or inquiries received by employees
Mitigate risk of website launches
Category Tags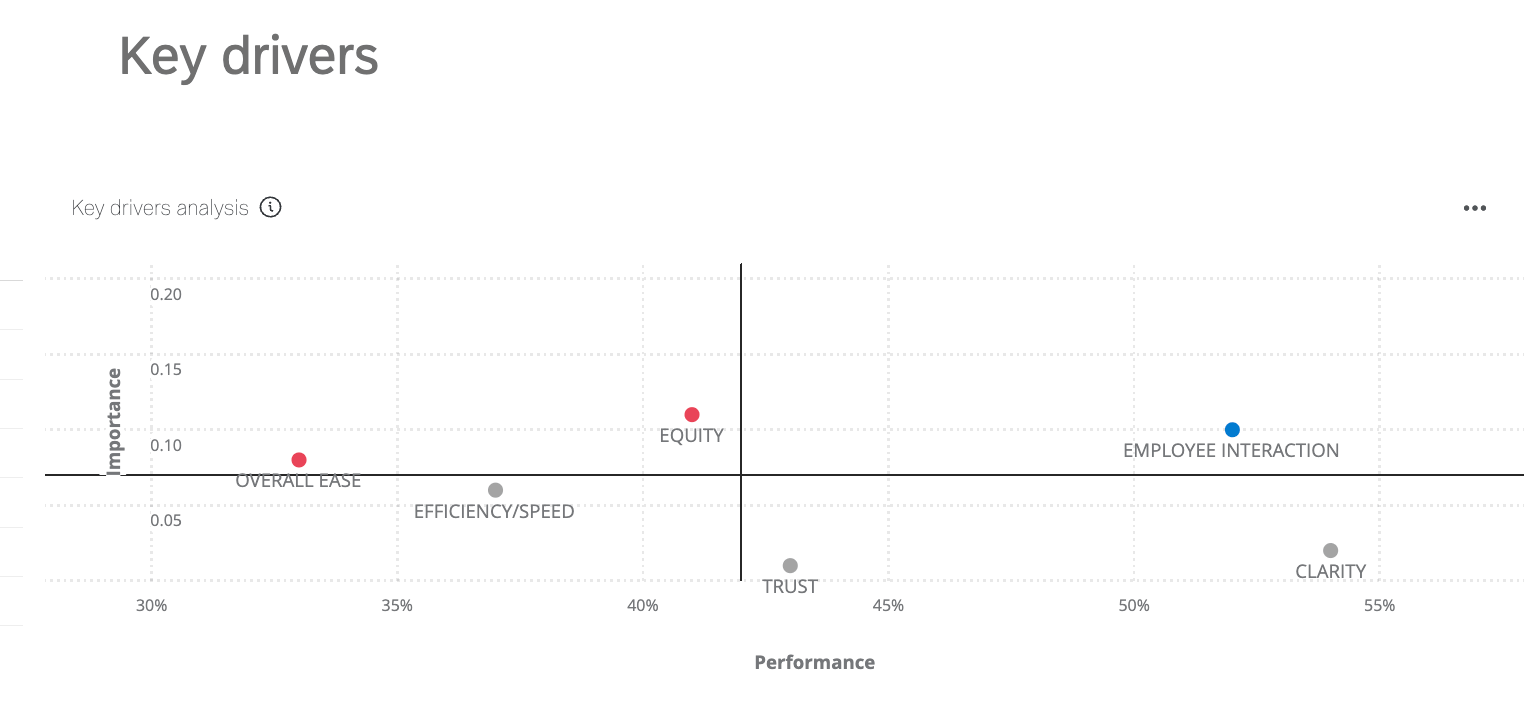 What You Get
GOVERNMENT WEB EXPERIENCE SURVEY
Deploy more quickly and with the confidence that you're gathering the right insights.
Access survey questions built for government, by government and customer experience experts to help benchmark, measure and improve overall website and post-transactional experience.
Get insight on:
Content Clarity
Service Friction Points
Program Equity
Other factors that drive customer experience
DASHBOARDS FOR GOVERNMENT
Access purpose-built dashboards for government to surface what matters most to customers with three pre-designed views to target the right information for the right people:
Executive Summary
Overall Site Experience
Transactional Experience
The Government Web Experience solution insights align with the Federal Office of Management and Budget (OMB) reporting requirements. Plus, when benchmarks are rolled out, you'll get access.
Solution Details
Languages
English
Category Tags
Not a Qualtrics XM Customer?
Qualtrics Experience Management Platform™ is used by the world's most iconic brands to
optimize the four core experiences of business.