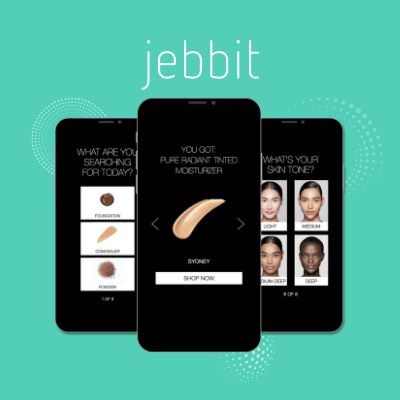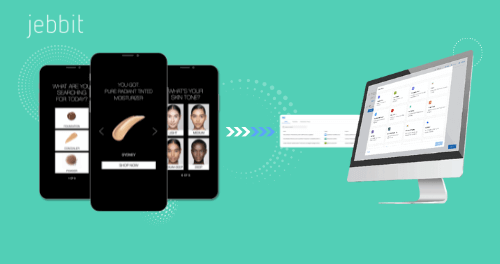 Integration
Jebbit
Supercharge customer profiles by capturing zero-party data at scale with branded, interactive quizzes that deliver genuine value to users
Core Experience
Customer Experience
The Jebbit platform empowers businesses to collect zero-party data (ZPD) at scale via branded, interactive quizzes that are engaging and valuable to the customer. These quizzes are built without needing to touch a line of code – can live on any channel or device – and can achieve multiple business objectives because more than 80% of customers who start a Jebbit experience will complete it.
You'll be able to supercharge existing Qualtrics' customer profiles with zero-party data or create net-new records as data automatically flows into your XM Directory. ZPD includes interests, preferences, motivations, intents, etc that a customer is willing to provide. Combined with experience Data, this enables you to act and personalize digital experiences with Quatrics.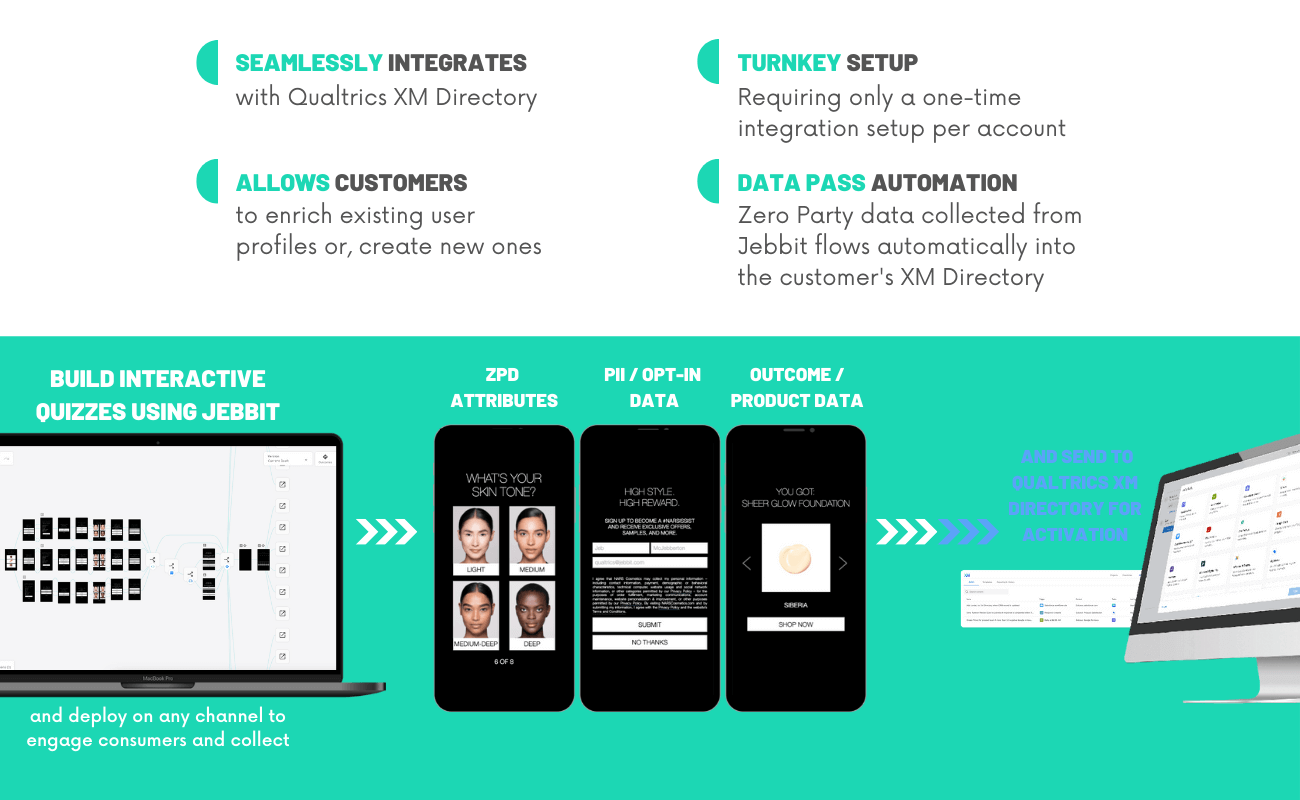 Outcomes Delivered
Supercharge customer profiles – Grow your Qualtrics XM Directory exponentially by using Jebbit to collect preferences, motivations and intentions (avg. 85%+ completion rates and capture avg. 3-5 ZPD attributes per engagement)
Hit Multiple KPIs at Once – With enhanced brand customization using Jebbit, you'll not only capture more data and leads, but can simultaneously increase online conversion rates, drive lifts in AOV, validate existing database segments, and boost overall engagement and personalization.
Personalize experiences at scale – Combining zero-party data with X Data, you'll be equipped to act and personalize digital experiences with Qualtrics.
Category Tags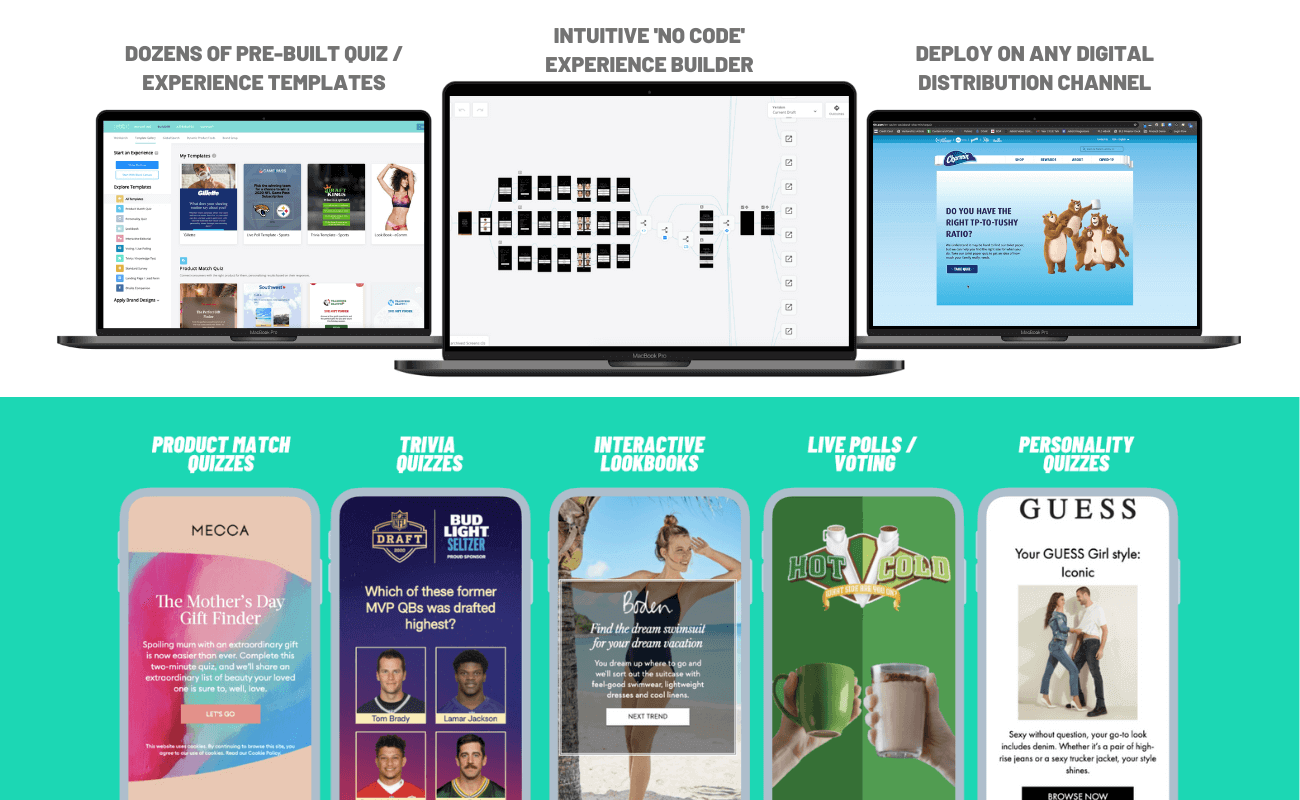 Create. Brand. Launch.
Select from dozens of pre-built quiz and experience templates or, start from scratch to create Product Finders, Personality Quizzes, Live Polls, Interactive Look Books, Lead Forms and more.
Make it your own by uploading and applying your brand's logos, fonts, colors, and media assets. No code required.
Launch anywhere: On-Site, Email, Social Media, In-App, Search, Paid Media, and even OOH using QR Codes.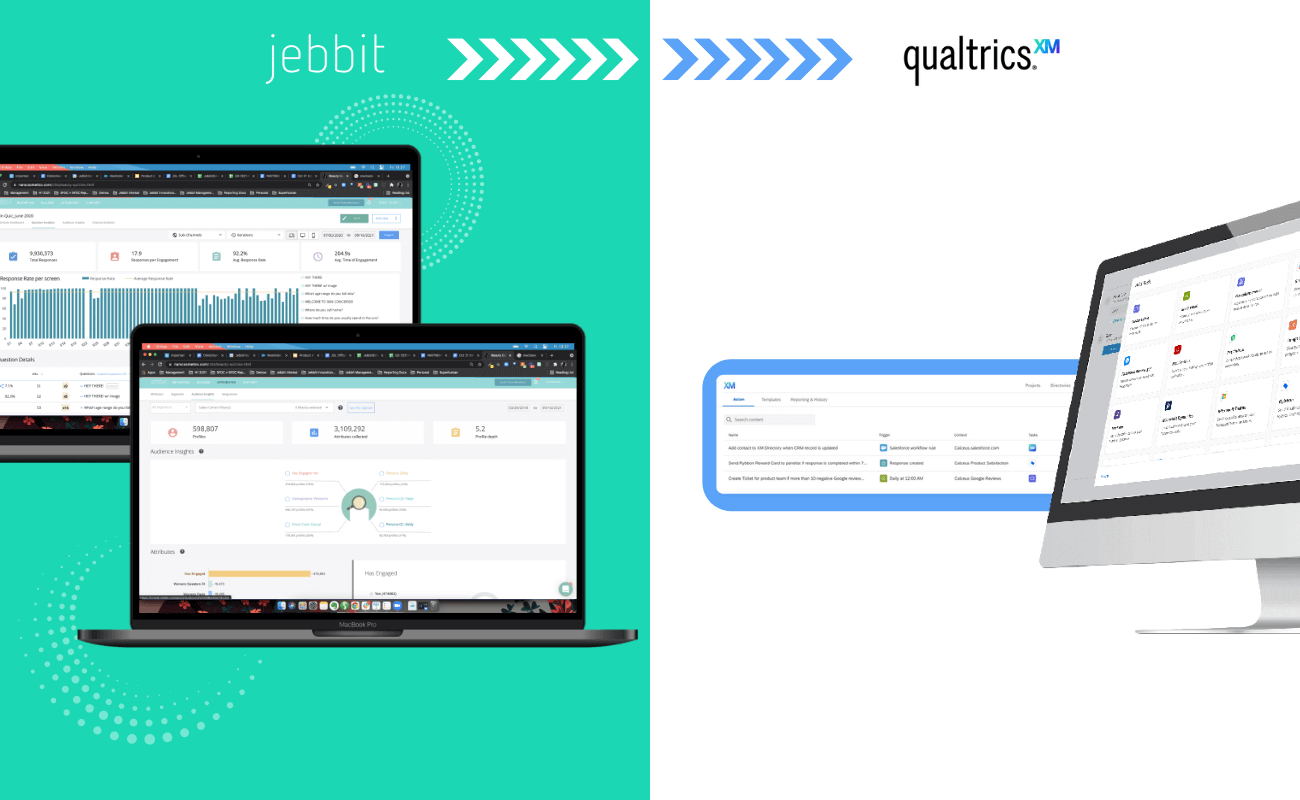 Analyze. Optimize. Activate.
Analyze quiz and experience performance in real time using Jebbit's robust reporting suite.
Use insights to inform optimizations and make changes in minutes to improve experience and quiz performance.
Zero-party data collected using Jebbit automatically flows directly into your Qualtrics XM Directory so that you can take action quickly.
Additional Resources
Overview Video HERE
Solution Details
Required License: Included with CustomerXM for Digital. Also available for purchase for customers with the Website and App Feedback add-on.
If you're an existing Qualtrics customer, contact your Account Executive. If you do not know your Account Executive, please request a demo above.
Already have the integration and looking for help? Simply email Jebbit's world-class support team using support@jebbit.com. Jebbit is responsible for support of the integration with Qualtrics.
Languages
English
Category Tags
Not a Qualtrics XM Customer?
Qualtrics Experience Management Platform™ is used by the world's most iconic brands to
optimize the four core experiences of business.