Awards and Events
Qualtrics named #3 on 2019 Military Friendly's Top 10 Employers List
Qualtrics is proud to be recognized in the 2019 Military Friendly Top 10 Employers, ranking #3 on the list. The Military Friendly® Top 10 Employers are the front-runners for military/Veteran programs and initiatives, setting the standard for other designations. Companies that make their lists are home to programs that continue to improve every year. Qualtrics ranked highly for the retention and promotion rates of our veterans and was celebrated in particular for the community we've built around our veterans, Q-Salute.
We launched the Q-Salute group here at Qualtrics in November of 2018. The Q-Salute program uses lunches and events to ensure their veterans, veteran spouses, National Guard, and Reserve members are integrated into the company. The lunches extend beyond just Qualtrics, as Q-Salute is working to create a community of camaraderie, connection and mentoring for all veterans to ensure that they all have the resources to find success in the civilian world.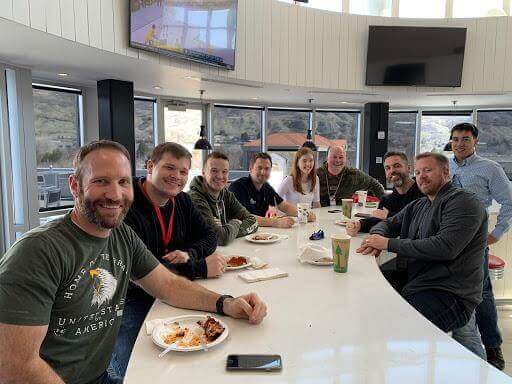 Qualtrics additionally recognizes that the National Guard and the Reserves are essential to the strength of our Nation, as well as the well-being of our communities. Qualtrics provides managers and supervisors with the tools they need to effectively manage Qualtrics Guard and Reserve members. Research Services Project Manager and Reserves member Maddie Beck shared that her manager was "extremely supportive of my military training and always made sure that I still had a good work-life balance. He always went out of his way to understand the benefits offered to me while working here. I am incredibly thankful for the 10 paid military leave days that I will be able to use while at Annual Training. This sure makes me feel valued and supported!"
Organizations which go above and beyond baseline expectations of Military Friendly® can earn higher awards, which is why we're delighted to have ranked #3 on the list. The Military Friendly® ratings program is formulaic and objective; it has an outside Military Friendly® Advisory Council that provides perspective on criteria, methodology, and weighting. It additionally has a third-party auditor verify the results.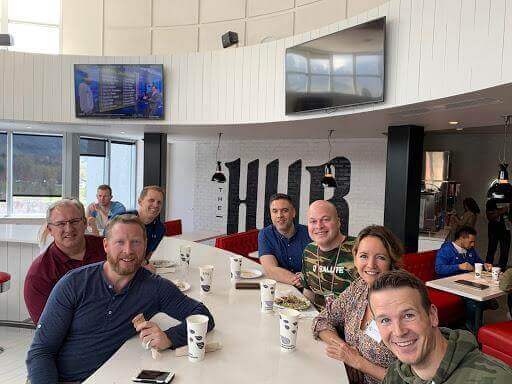 Veterans are integral to Qualtrics' success as the leader in Experience Management. Not only do veterans come with proven teamwork and leadership experiences in adverse situations, but Qualtrics‌ ‌has also found that veterans bring a variety of skills that are immediately applicable tomoving the company forward. We see our veterans involved in every facet of the development of the business; they're involved with everything from developing our newest talent in our Quni program, running lead on key Qualtrics and SAP partnerships, implementing custom EX solutions for our customers, and caretaking customer relationships. In addition to the contributions of veteran Qualtrics employees, the Qualtrics' Leadership Development Bootcamp program, L@Q, was designed by Marine Corps veteran Russ Laraway and is run by former Navy fighter pilot Dave Dequeljoe.
To learn more about Qualtrics' commitment to our veterans and spouses, you can explore our coverage from the launch of Q-Salute last year.
Discover stories from veterans across the Qualtrics business as they share their "Why Qualtrics" stories with us on the #QualtricsLife blog. There you can find out more about how they have built their 2nd career and how they would say their experiences have benefitted them in Tech. Meet: Colby May, Robert Hyatt, and Russ Laraway.
Military Friendly® measures an organization's commitment, effort, and success in creating sustainable and meaningful benefit for the military community. That community is defined as the people on active duty, reserve, guard, veterans and military spouses.
Qualtrics is growing, and if you're ready to find the next steps in your career at a place like this, you can explore our open opportunities at any time by visiting our career page.
Looking to discover "Why Qualtrics"? You can find the whole series here. Want to chat? You can get in touch by checking out Qualtrics Life on Twitter, Facebook, and Instagram.
Related Articles