Improve Your Retention: What is Employee Turnover Costing Your Company?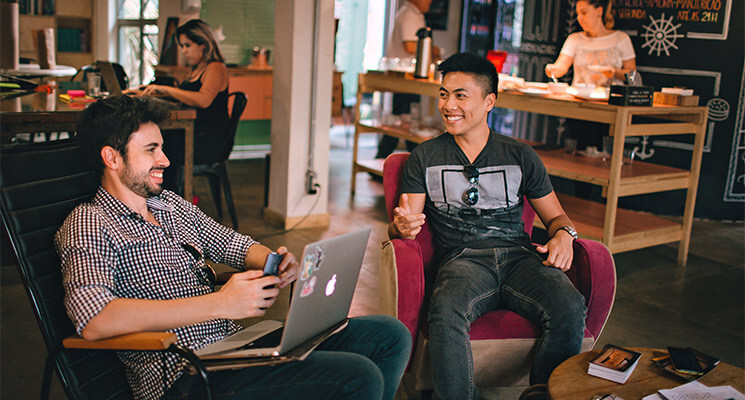 Unwanted and costly employee turnover plagues every organization. Successful and forward-thinking organizations build their companies around the premise that superior employee experience drives better business outcomes. Employees are the center of your business, so improving employee retention should be a top priority. Human Resource departments face a continuous struggle proving ROI, which makes new or adjusted initiatives that much more difficult to implement. The guesswork of which set of benefits or cultural adjustments HR should pursue can be easily eliminated by simply listening to your employees. Employees who feel heard are far more engaged in their work and far less likely to leave.
What Is the Average Cost of Employee Turnover?
According to SHRM, the cost of losing an employee can fall anywhere between 90% to 200% of their annual salary. Christina Merhar explains to PeopleKeep, "Some studies predict that every time a business replaces a salaried employee, it costs 6 to 9 months' salary on average." She continues, "Others predict the cost is even more—that losing a salaried employee can cost as much as twice their annual salary, especially for a high-earner or executive-level employee."
In addition to the calculable cost of salary, attrition also encompasses the opportunity cost of what employees leaving the organization did not achieve. Neither of these costs, real or opportunity, include the cost of decreased morale current employees experience as their coworkers leave and are forced to supplement their work until the next employee is fully ramped.
Our eBook, Employee Experience Management: Four Pillars for EX Success, explains, "The value a company receives over 36 months when they have to replace an employee, pales in comparison to when that same company develops and engages one good, contributing hire over the same time period."
How to Dissect Employee Engagement
Employee engagement is not a one-time push, survey, or program. Employee sentiment has to be measured continuously throughout the employee lifecycle in order to improve employee retention. In her case study How to Understand the ROI of Investing in People, Maia Josebachvili, VP of People at Greenhouse, outlines four key areas companies should invest in to reduce the cost of employee turnover: hiring, onboarding, management, development, and culture.
Some may be inclined to think the faster you are able to fill the empty seat, the less money you will lose and the quicker you will be back on track. In reality, the right hire might take longer to find. Instead of settling for the first person that meets the minimum qualifications, hiring managers should commit to searching for the person they believe will have the most mutually beneficial and long-term relationship with the company. An employee is an investment and should be treated as such. The goal should not be to fill the immediate need of the business, but rather to recruit new talent that will contribute to building and improving your organization's employee retention rate.
Onboarding is an often-overlooked step in the employee lifecycle. Josebachvili argues that the best onboarding programs both "decrease the time it takes an employee to become a fully contributing member, and significantly increases the likelihood the employee will stay with the company long-term."
The last ingredients – management, development, and culture – Josebachvili lists in her recipe for lowering unwanted attrition go hand-in-hand. She argues positive management and culture are enticing not just to prospective hires, but also to retain current employees. Sarah Brother shared the work she did while at Whole Foods. She attests, "All leaders within Whole Foods now receive feedback from peers, direct reports, indirect reports, and managers." She continues, "With feedback results flowing in immediately, leaders can instantly take action, which results in higher satisfaction and engagement across teams."
How Your Company Can Improve
Fortunately, there are several avenues companies have begun to use to combat employee turnover and high attrition rates. Focusing on the four key touchpoints Josebachvili outlines, hiring, onboarding, management, development, and culture, of the employee experience journey will help cement relationships with current and future employees, and lower costly attrition rates. Our new product set, iQ Directory, helps companies lower their unwanted attrition rates by picking up on signals their employees are displaying before they leave the organization. Real-time feedback from your employees is significantly more valuable and actionable than exit interview feedback.
Four Pillars of EX Success