---
What is the customer journey?
What do we actually mean when we talk about the customer journey? Well, the simplest way to think about it is by comparing it to any other journey: a destination in mind, a starting point, and steps to take along the way.
In this case, the destination is not only to make a purchase but to have a great experience with your product or service – sometimes by interacting with aftersale customer support channels – and become a loyal customer who buys again.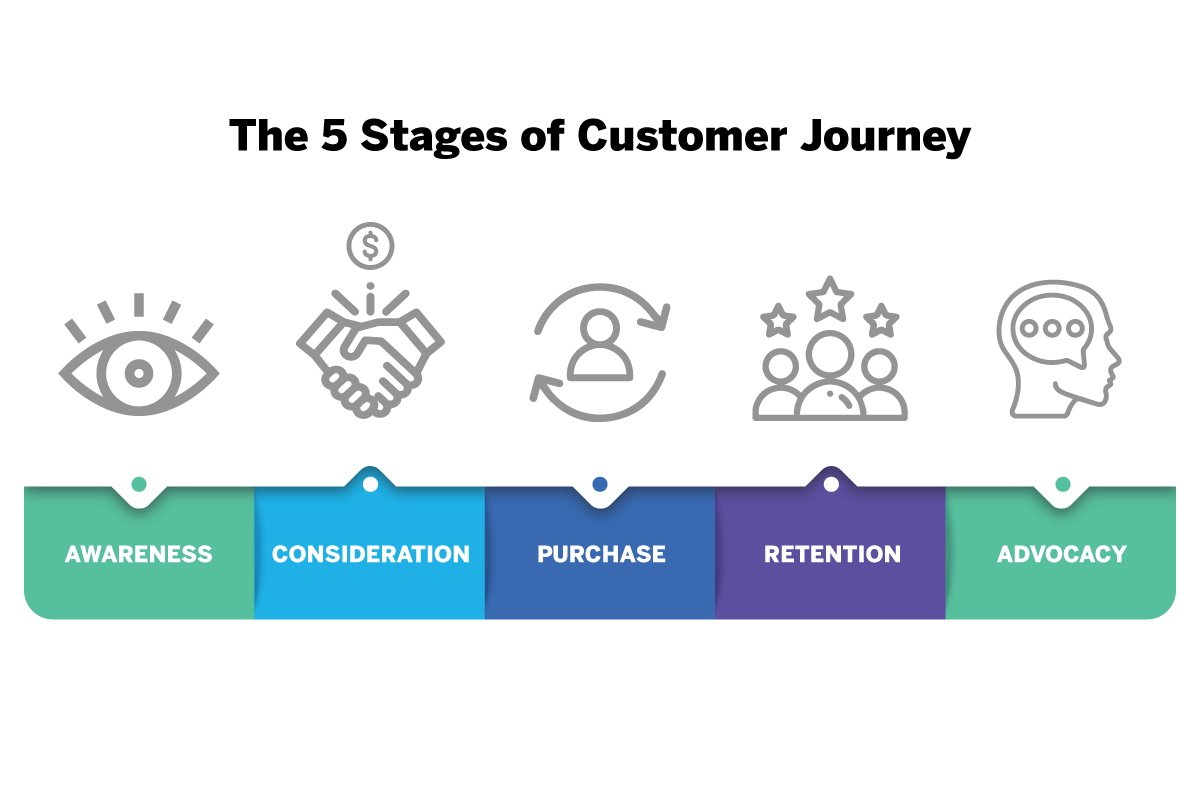 And, just like how you can't arrive at your vacation resort before you've done you've found out about it, the customer journey starts with steps to do with discovery, research, understanding, and comparison, before moving on to the buying process.
"Maximizing satisfaction with customer journeys has the potential not only to increase customer satisfaction by 20% but also lift revenue up by 15% while lowering the cost of serving customers by as much as 20%"
– McKinsey, The Three Cs of Customer Satisfaction
In short, the customer journey is the path taken by your target audience toward becoming loyal customers. So it's really important to understand – both in terms of what each step entails and how you can improve each one to provide a maximally impressive and enjoyable experience.
Every customer journey will be different, after all, so getting to grips with the nuances of each customer journey stage is key to removing obstacles from in front of your potential and existing customers' feet.
Free Course: Customer Journey Management & Improvement
What are the essential customer journey stages?
While many companies will put their own spin on the exact naming of the customer journey stages, the most widely-recognized naming convention is as follows:
Awareness
Consideration
Decision
Retention
Advocacy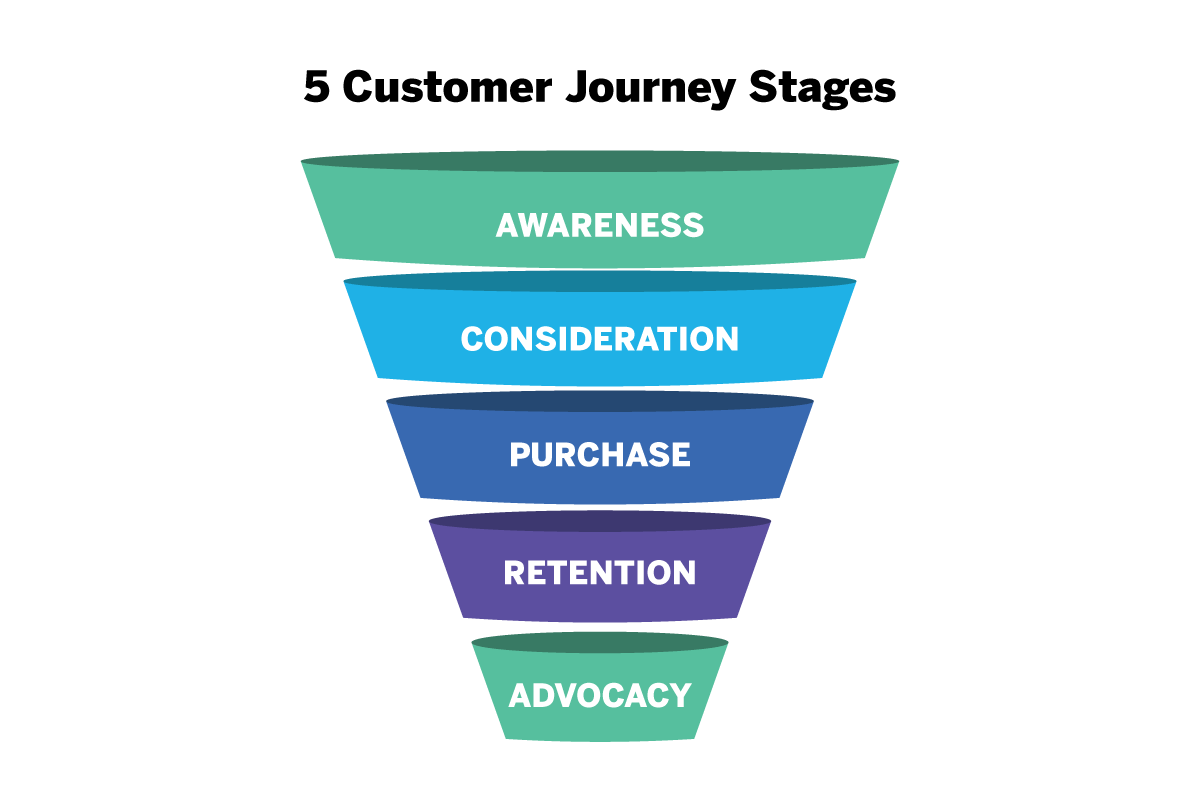 These steps are often then sub-categorized into three parts:
Pre-sale
Sale/Purchase
Post-sale
It's important to understand every part of the puzzle, so let's look at each sub-category and stage in turn, from the awareness and consideration stage, right through to advocacy:
Customer journey: Pre-sale
In the pre-sale phase, potential customers learn about products, evaluate their needs, make comparisons, and soak up information.
Awareness stage
In the awareness stage, your potential customer becomes aware of a company, product, or service. This might be passive – in that they're served an ad online, on TV, or when out and about – or active in that they have a need and are searching for a solution. For example, if a customer needs car insurance, they'll begin searching for providers.
Consideration stage
In the consideration stage, the customer has been made aware of several possible solutions for their particular need and starts doing research to compare them. That might mean looking at reviews or what others are saying on social media, as well as absorbing info on product specs and features on companies' own channels. They're receptive to information that can help them make the best decision.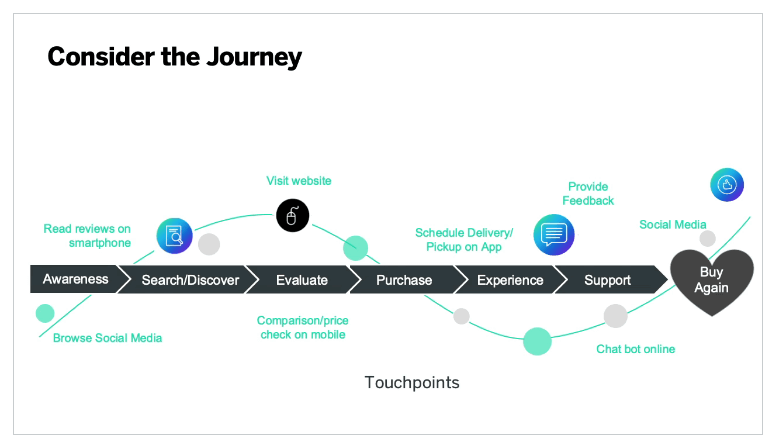 Customer journey: Sale
The sale phase is short but pivotal: it's when the crucial decision on which option to go with has been made.
Decision stage
The customer has all the information they need on the various options available to them, and they make a purchase. This can be something that's taken a long time to decide upon, like buying a new computer, or it can be as quick as quickly scouring the different kinds of bread available in the supermarket before picking the one they want.
Customer journey: Post-sale
Post-sale is a really important part of the puzzle because it's where loyal customers, who come back time and again, are won or lost.
Retention stage
The retention stage of the customer journey is where you do whatever you can to help leave a lasting, positive impression on the customer, and entice them to purchase more. That means offering best-in-class customer support if they have any issues, but it also means being proactive with follow-up communications that offer personalized offers, information on new products, and rewards for loyalty.
Advocacy stage
If you nail the retention phase, you'll have yourself a customer who not only wants to keep buying from you but will also advocate on your behalf. Here, the customer will become one of the most powerful tools in your arsenal, in that they'll actively recommend you to their friends, family, followers, and colleagues.
What's the difference between the customer journey and the buyer's journey?
Great question; the two are similar, but not exactly the same. The buyer's journey is a shorter, three-step process that describes the steps taken to make a purchase. So that's awareness, consideration, and decision. That's where things stop, however. The buyer's journey doesn't take into account the strategies you'll use to keep the customer after a purchase has been made.
Why are the customer journey stages important?
The short answer? The customer journey is what shapes your entire business. It's the method by which you attract and inform customers, how you convince them to purchase from you, and what you do to ensure they're left feeling positive about every interaction.
Why this matters is that the journey is, in a way, cyclical. Customers who've had a smooth ride all the way through their individual journeys are more likely to stay with you, and that can have a massive effect on your operational metrics.
It's up to five times more expensive to attract a new customer than it is to keep an existing customer, but even besides that: satisfied customers become loyal customers, and customer loyalty reduces churn at the same time as increasing profits.
So companies looking to really make an impact on the market need to think beyond simply attracting potential customers with impressive marketing, and more about the journey as a whole – where the retention and advocacy stages are equally important.
After all, 81% of US and UK consumers trust product advice from friends and family over brand messaging, and 59% of American consumers say that once they're loyal to a brand, they're loyal to it for life.
Importantly, to understand the customer journey as a whole is to understand its individual stages, recognize what works, and find things that could be improved to make it a more seamless experience. Because when you do that, you'll be improving every part of your business proposition that matters.
How can you improve each customer journey stage?
Ok, so this whole customer journey thing is pretty important. Understanding the customer journey phases and how they relate to the overall customer experience is how you encourage customers to stick around and spread the news via word of mouth.
But how do you ensure every part of the journey is performing as it should? Here are some practical strategies to help each customer journey stage sing…
1. Perform customer journey mapping
A customer journey map takes all of the established customer journey stages and attempts to plot how actual target audience personas might travel along them. That means using a mix of data and intuition to map out a range of journeys that utilize a range of touch points along the way.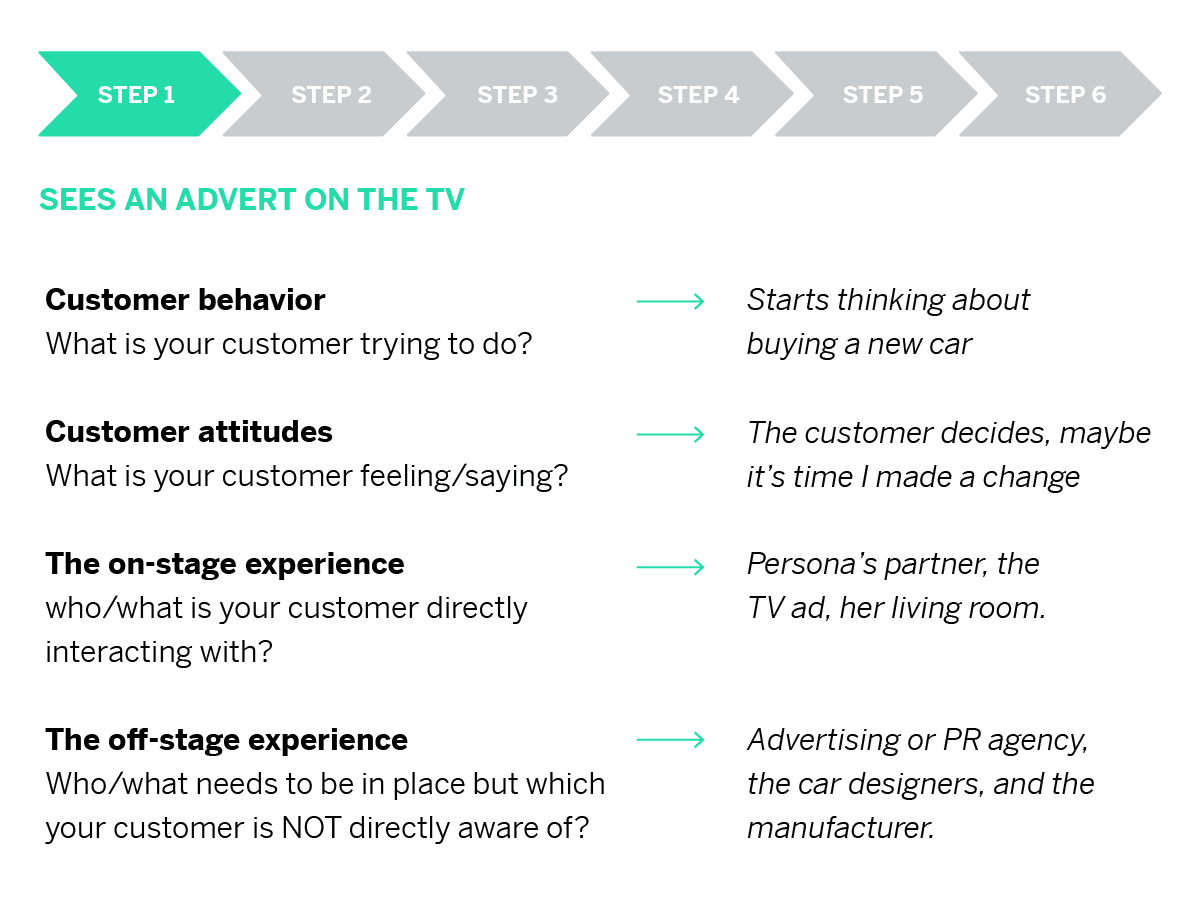 One customer journey map, for example, might start with a TV ad, then utilize social media and third-party review sites during the consideration stage, before purchasing online and then contacting customer support about you your delivery service. And then, finally, that customer may be served a discount code for a future purchase. That's just one example.
Customer journey mapping is really about building a myriad of those journeys that are informed by everything you know about how customers interact with you – and then using those maps to discover weaker areas of the journey.
2. Listen like you mean it
The key to building better customer journeys is listening to what customers are saying. Getting feedback from every stage of the journey allows you to build a strong, all-encompassing view of what's happening from those that are experiencing it.
Maybe there's an issue with the customer sign-up experience, for example. Or maybe the number advertised to contact for a demo doesn't work. Or maybe you have a customer service agent in need of coaching, who only makes the issue worse. By listening, you'll understand your customers' issues and be able to fix them at the source. That customer service agent, for example, may just feel disempowered and unsupported, and in need of the right tools to help them perform better. Fixing that will help to optimize a key stage in the customer journey.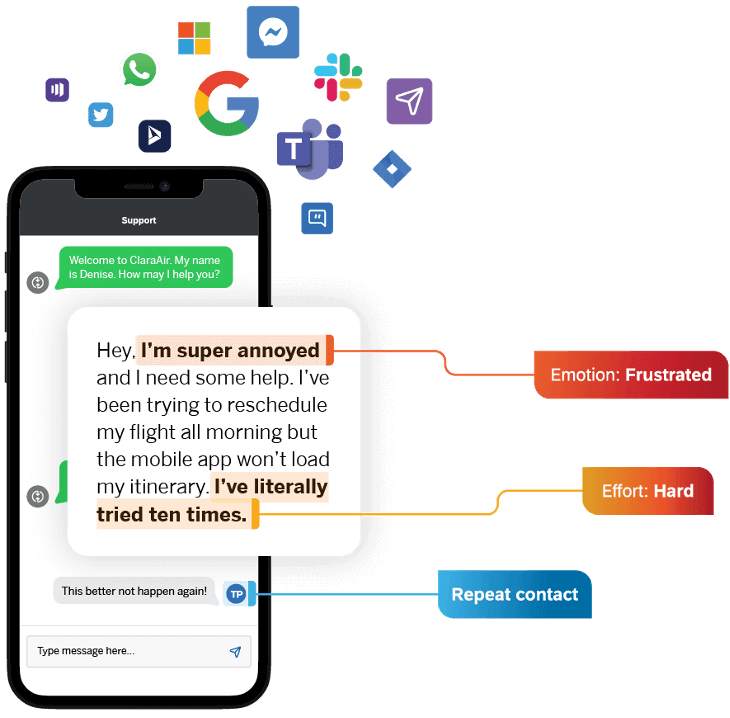 The key is to listen at every stage, and we can do that by employing the right technology at the right customer journey stages.
Customer surveys, for instance, can help you understand what went wrong from the people who're willing to provide that feedback, but conversational analytics and AI solutions can automatically build insights out of all the structured and unstructured conversational data your customers are creating every time they reach out, or tweet, or leave a review on a third party website.
3. Get personal
The other side of the 'listening' equation is that it's worth remembering that each and every customer's journey is different – so treating them with a blanket approach won't necessarily make anything better for them.
The trick instead is to use the tools available to you to build out a personalized view of every customer journey, customer journey stage, and customer engagement, and find common solutions.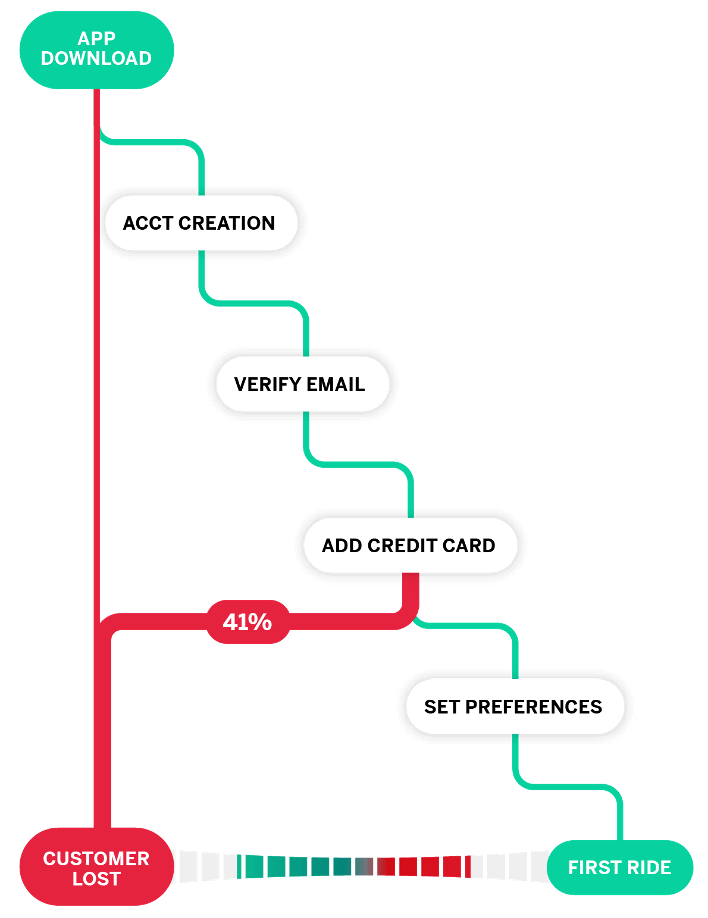 Qualtrics Experience iD, for example, is an intelligent system that builds customer profiles that are unique to them and can identify through AI, natural language processing, and past interactions what's not working – and what needs fixing.
On an individual basis, that will help turn each customer into an advocate. But as a whole, you'll learn about experience gaps that are common to many journeys.
Listening to and understanding the customer experience at each customer journey stage is key to ensuring customers are satisfied and remain loyal on a huge scale.
It's how you create 1:1 experiences, because, while an issue for one person might be an issue for many others, by fixing it quickly you can minimize the impact it might have on future customers who're right at the start of their journey.