---
What is contact center optimization?
Contact center optimization is the process of ensuring that every part of your customer support offering is operating as efficiently as possible. That means that no matter how a customer chooses to get in touch – whether it's via the call center, email, live chat, chatbot, SMS, or on social media – they receive a fast, robust and supportive experience.
But beyond that, though, contact center optimization is also about how well things are operating on the agent side. For instance, are agents being stretched too thinly, or are they underinformed when it comes to handling customer issues? Optimization is how you'll fix those issues.
Get both sides right, and you'll drive down operational costs while also boosting customer satisfaction and loyalty.
What's the difference between a contact center and a call center?
A contact center is an omnichannel hub for communications between customers and the customer service team. Whereas call centers only provide customer service via phone calls, contact centers offer a bunch of different ways for customers to get in touch.
For example, ways in which customers might reach out include:
Telephone calls
Social media
SMS / text
Chatbots
Mobile apps
Free guide: Reimagining omnichannel CX in the age of AI
Why is contact center optimization important?
Optimization in and of itself means making the best of a resource, so the benefits of optimizing anything should be pretty self-evident, right? Well, the contact center is no different, but there are several critical strategic business reasons why spending time on tightening all the screws is well worth your while…
Optimization strengthens customer relationships
Did you know that it's six to seven times more expensive to attract a new customer than it is to retain an existing one? It pays to look after the customers you have, and a core way to do that is to emphasize customer satisfaction.
A key driver here is the post-purchase experience, which is exactly where the contact center comes in. Optimizing every touchpoint – with CX omnichannel design that works how and when customers expect – is crucial. 27% of US customers, for example, say that lack of effectiveness and speed in customer service are the most common causes of overall frustration, according to Statista.
Our 2022 Global Consumer study, meanwhile, showed that 60% of customers said they were 3.5x more likely to purchase from a business after a positive service experience.
Those positive experiences that come from stronger contact center optimization also have a knock-on effect on the likelihood of recommending you. 72% of consumers share that they've had a positive experience with at least six of their colleagues, friends, or loved ones.
Optimization reduces cost-to-serve
In simple terms, optimization is the process of removing redundant, extraneous steps. Just like we did in that sentence.
Removing the parts of the process that don't need to be there will only speed things up and make everything a more efficient experience for your customers, but it'll also reduce costs.
Each time a customer needs to get in touch – as with every second of each agent's time – has a dollar value associated with it. So if you can learn where the dead ends are, what's holding people up, and how to use data to reduce the time each issue takes, you'll naturally reduce the cost-to-serve for each customer.
Optimization empowers agents
When agents have all the tools they need to work efficiently and with context, they'll perform better and with more enthusiasm. Ideally, that means having centralized tools that funnel every necessary facet of customer data into one place for them. Way beyond just their names and core details, though, true contact center optimization means empowering them with a full, holistic picture of a customer's previous interactions, preferences, sentiment, effort, and intent.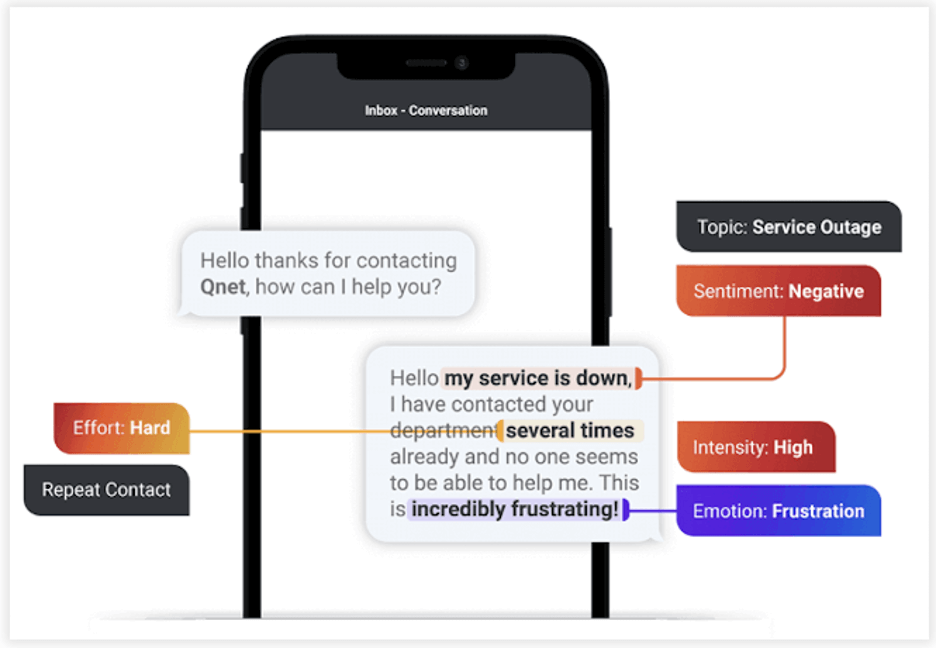 Building upon that bigger emphasis on data also means knowing exactly when an issue can or should be handled by an automated system, rather than a person. For example, 60% of customers are open to using artificial intelligence in customer engagement because it can help solve issues more promptly. And that, in turn, can help streamline agents' time.
How can I improve my contact center performance?
Ok, so how do you actually optimize your day-to-day contact center operations?
Any optimization should be seen as an ongoing process, rather than a destination that's easy to reach, but there are some straightforward changes that, together, can form an overall methodology for improvement.
Invest in omnichannel listening
Customers are talking to, at, and about you – on just about every channel and touchpoint you can imagine. Winning in the contact center and meeting customer expectations means not only being able to listen to all that feedback but also making use of it.
Software solutions attuned to customer feedback – specifically those with AI-powered natural language processing and speech analytics – are the perfect tool for this. They can take all that structured and unstructured data, apply a layer of understanding to it, and provide insight that spells out customer sentiment, effort, and intent.
For agents and contact center managers, that insight can mean the difference between successfully closing experience gaps and losing customers forever.
Understand customer context
If you're listening and making sense of all that data, you're also building a context-rich picture of each customer, including their prior interactions and their needs and wants. And context is key in making people feel understood.
For example, in call centers, an agent with the right tools on their side can be proactively prompted to say or action specific things that help them better empathize with the customer. Or it might help a chatbot reference past interactions and demonstrate a stronger sense of understanding around what a customer needs.
Automating where it makes sense to
Knowing what customers really want, and how, can also help with contact center optimization by helping you build customer journey maps based on insight, rather than gut feel.
The race to digitization has led some companies to put too much emphasis on automation, at the expense of human interaction. In truth, contact centers should be able to use customer data to build a picture of which interactions can be handled by self-serve, automated systems and which ones need a human touch.
It may surprise you to learn which issues your customers actually prefer to deal with a machine for, or vice versa – the point is that you can optimize both their time and your agents' resources by using big data to adapt your customer experience journeys. That insight can help you scale up an automation where it's needed (and used) most.
Contact center optimization strategies: Best practice
Ultimately, what makes a contact center successful is a focus on continual improvement, but it's an improvement that comes from putting an equally increased focus on two areas of the business: CX and EX.
Building on CX & EX in tandem
Research from the XM Institute shows that it's the companies with above-average results in both customer and employee engagement that report higher financial performance (when compared to rivals who only score highly in one).
In the contact center, customer experience and employee experience are complementary vectors. One influences the other, whichever way you slice it. Here are a few ways you can ensure that influence is a positive one as you look to boost contact and call center performance:
Give contact center agents a fighting chance
Using a contact center management suite that's able to understand natural language and play with huge data sets is great for the customer experience, but it's also excellent at optimizing agent time. Automating post-call work, for instance, can help agents spend less time on some of the more monotonous tasks and more time helping customers who need them.
At the same time, automated call scoring – which can use AI to monitor how a phone call went – can be used to highlight opportunities for agent training and coaching. By analyzing and scoring 100% of interactions with a standardized, objective, intelligent scorecard, you'll save costs in resourcing and gain access to a huge array of new insights that will benefit every department.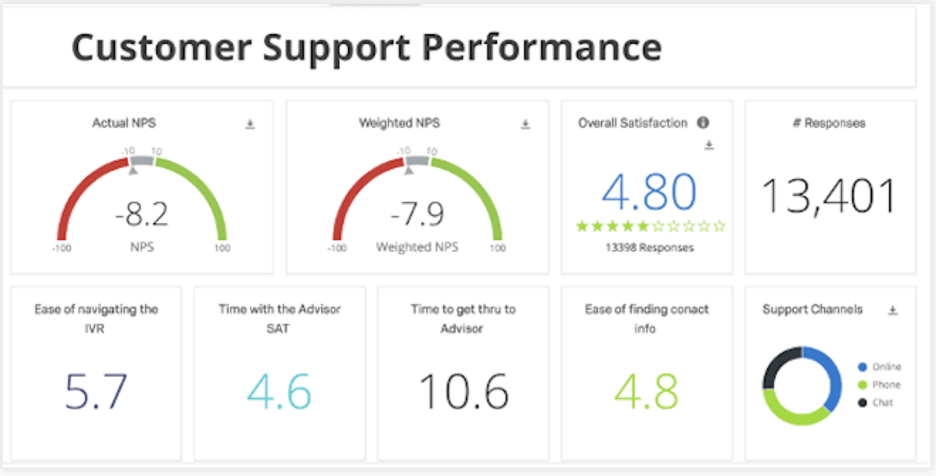 Importantly, though, contact center optimization isn't something you just do around or to agents; it's something you work on with them. That means also making it easy for agents to provide feedback and insights.
Giving your agents a voice in the business will provide you access to a wider range of perspectives, and provide you with insight into what agents are consistently seeing is or isn't working.
Fine-tune your automation vs human options
Contact and call center agents are a hugely valuable part of the customer experience. So it pays to enable them to do their best work by helping them prioritize their efforts. In the modern contact center, that means fine-tuning the relationship between automated issue resolution and human-first interactions.
The higher the complexity or anxiety around a task, the more consumers tend to want to work with a human to resolve it. But the opposite isn't necessarily true; some people do prefer a human for fairly autonomous tasks. And, despite being expensive, human-to-human interactions can be exceptionally valuable when leveraged effectively.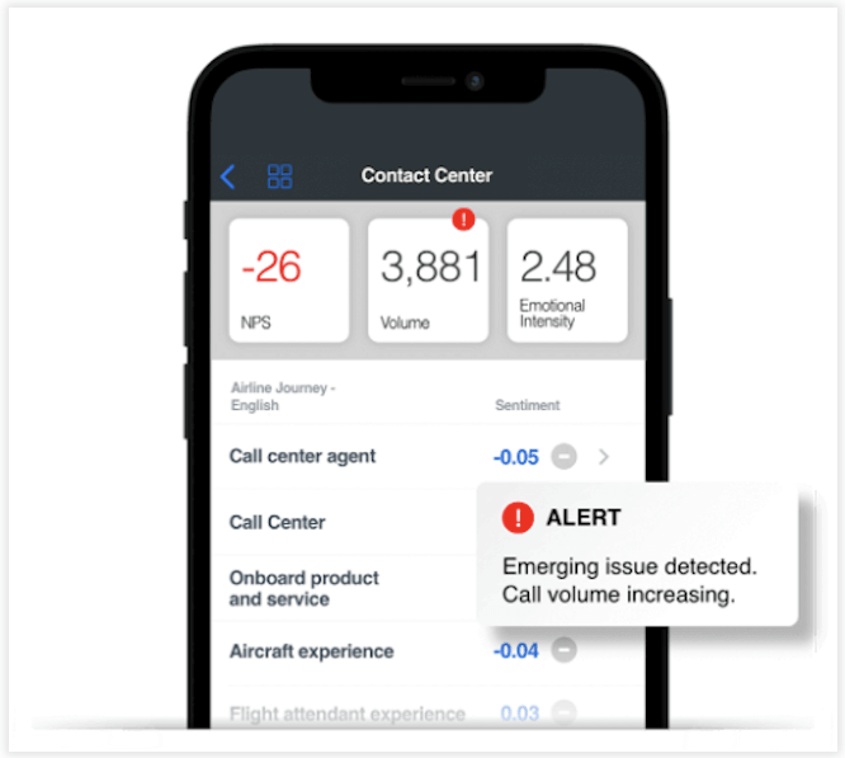 At the same time, automated systems can help customers in a hurry or who don't necessarily want to speak to an agent. Maybe, for example, a customer wants to tackle an issue by dipping in and out of a chatbot session over the course of a busy day, rather than committing to a human chat that may kick them for being idle for too long.
The key is to use data to understand when and how each solution works best, based on empirical customer preference data.
Measure beyond traditional contact center metrics
Let's think about the usual key performance indicators for contact centers. First contact resolution (FCR) and average handling time (AHT) are great operational metrics, but they're not the be-all and end-all. Even CSAT, while providing a good idea of how customers feel about their interactions with you, is limited in a vacuum.
The challenge is to combine these traditional metrics with more holistic experience data – data that paints a more all-encompassing view of how customers really feel. Customer experience management software can help you do this by drilling down into customer sentiment, emotion, effort, and intent, and matching it up against a rich picture of their previous interactions and preferences. That customer context should then be married with EX data that shows you how your agents are feeling.
Doing that successfully, with a keen eye and the right business intelligence tools, will highlight patterns and insights that can really help you optimize contact and call center performance.
We know from our own data that almost 1 in 2 consumers globally (43%) aren't satisfied with the service experience they receive. So businesses need to go back to the drawing board and intentionally design experiences that focus on the humans at the heart of the contact center. And by that, we mean both customers and agents.
The solution is in measuring continually, and in casting your net as wide as possible when it comes to the metrics you're keeping track of.
Optimizing the contact center drives satisfaction and loyalty
We said right at the top that optimization by itself is a process of improving a given resource. In that sense, it's all about ensuring that things are running efficiently, smoothly, and economically.
Each of those facets is equally important. Efficiency means speed, and speed is super important – but speed alone will make customers feel brushed off. Running smoothly means being able to solve customer issues the way they want them to be solved – with empathy, understanding, and adaptability. And being economical means stripping away the fat from the contact center experience by knowing where to focus agents and automated systems.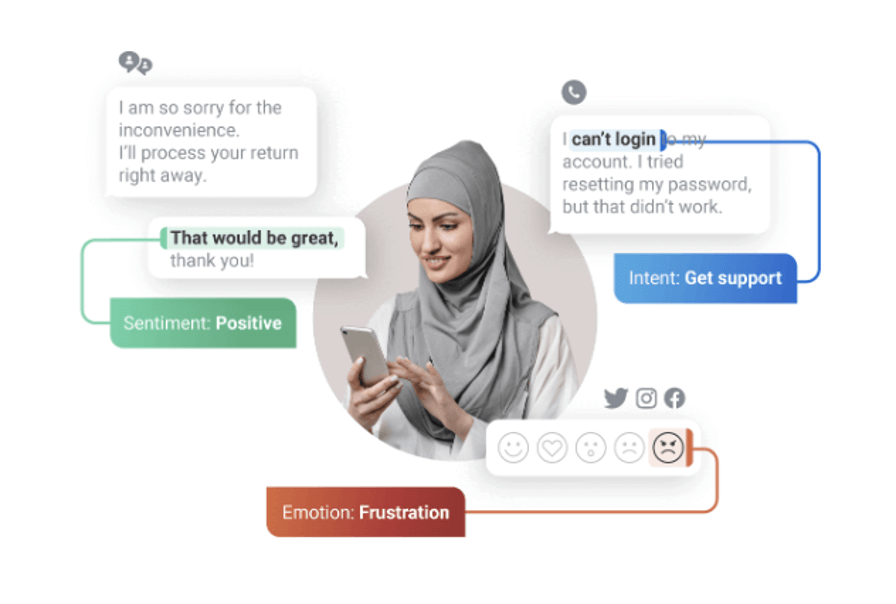 In our own research, we've found that some 54% of customer service issues go unsolved globally. Thing is, when issues go unsolved, it means repeated interactions, and whenever customers have to get in touch more than once, satisfaction drops by 22%.
In times of economic uncertainty, consumers become more cautious in choosing where to put their hard-earned cash, so a frustrating customer service experience might just be the cue they need to leave.
All of which makes customer satisfaction and contact center optimization intrinsically linked. Boost the latter, and you'll boost the former right alongside it.