---
What is customer experience automation?
Customer experience automation (CXA) is the act of finding parts of the customer journey and its various touchpoints that can be handled by automatic processes, responses, and tools, rather than by human agents.
Any time a customer interacts with your brand, they begin to build up an opinion on the customer experience you offer. But they also create a ripple effect when it comes to resources and productivity. Customer experience automation looks to reduce that strain where it's relevant to let your team focus on priority issues that need a human touch.
CXA can help bring speed, clarity, and scale to critical parts of the customer experience, without sacrificing the human touch where it's sought after.
The four key components of CXA
Orchestration
Orchestration means using the customer data you have available to you to understand customer journey flows and tweaking them to work in a more fluid, better-connected way. So that might be automatically sending one of several specifically targeted emails to people depending on where and how they gave you their email address – to design a unique path for them towards purchase.
Segmentation
Your audience can usually be segmented into a bunch of different personas or demographic groups depending on things like location, budget, and purchasing preferences. Smart businesses use these different groups as part of their customer engagement strategy – for instance, by serving them relevant assets and offers.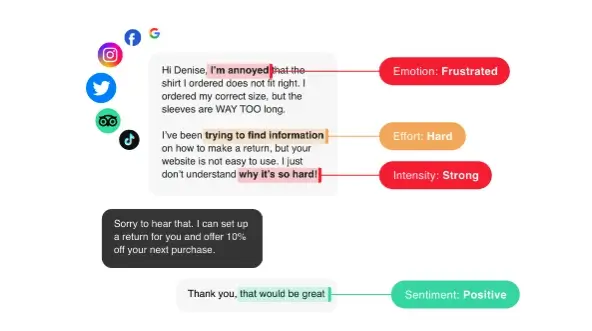 Personalization
Customers really respond to personalized offers and communications, but it's next to impossible to do this at scale without automating the process. Customer experience automation can help you gather the data you need to offer truly personalized customer journeys, as well as provide the tools needed to actually deliver them.
Automation
Here's where we automate anything and everything that might help you offer a best-in-class customer experience. So that might be auto-sending emails to say you've received a query and are looking into it, or it could be a self-serve, AI-powered chatbot that can lighten the load for human agents who need to focus on higher-priority support tickets.
But it could also be tools to automatically show human agents a customer's history along with prompts on specific things to mention, or it could be an automated process flow that notifies sales teams of a new lead, with the next steps based on that customer's audience segment.
Free guide: Reimagining omnichannel CX in the age of AI
What are the benefits of customer experience automation?
Intelligent customer experience automation allows you to offer personalized, timely, and memorable interactions and journeys at a scale that would be impossible without today's CX tools.
Imagine you run a small flower store in a tiny village. At that small scale, you'd probably have the time and ability to:
Send out personalized offers to people when their relatives' birthdays are coming up
Greet each customer by name as they came into the store
Recall the last thing you sold them – and ask if they want something similar this time
Customer experience automation aims to offer that same quality of experience at the scale larger companies operate at – something that would be a tough task without digital tools and customer data points ready to automate all those processes.
The key benefit is that CXA enables slicker experiences by bridging gaps and siloes that naturally occur in medium and large-scale businesses.
And that has three key effects:
Streamlines customer journeys
Automation can help you design journey flows that can help customers get to what they need more quickly. That could be by altering the user journey on your website for specific demographics or simply letting them self-serve with the use of a customer support chatbot.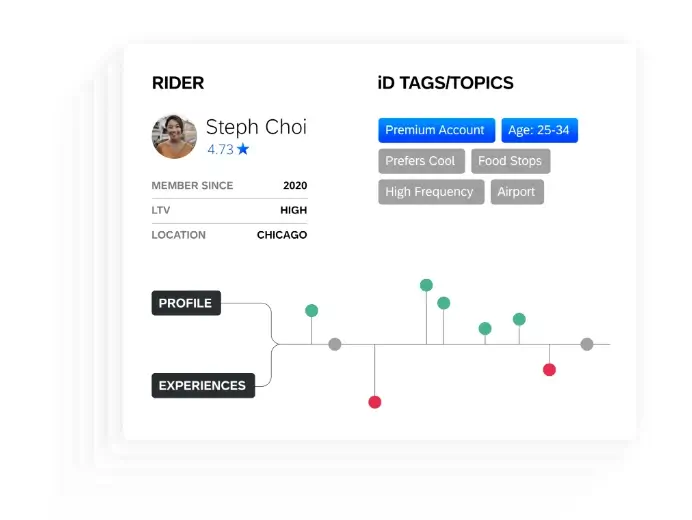 Boosts customer satisfaction
Everything you do in CXA should naturally have a positive effect on the customer experience – both by helping to drive efficiency in customer support, as well as delivering memorable experiences through personalization. Those improved experiences will lead to an increase in customer satisfaction, as well as people's likelihood to recommend your business to others.
Drives down churn
Customers who experience the best of customer experience automation probably won't realize it. Instead, they'll just remember beneficial parts of their experience that help keep them using your products or services. Streamlined, automated onboarding, automatic responses to queries, self-service support, and automated customer feedback loops that help you fix pain points – these are all parts of the CXA pie that will help you keep customers for longer.
Customer experience automation examples
Let's take a look at a few examples where customer experience automation can help businesses improve things across the entire customer lifecycle:
Automated responses
When you reach out to a company, it's always reassuring to receive a message saying that your query has been logged and that someone will get back to you shortly. But automated responses can also be used to provide a wrap-up of a whole live chat sent via email or a list of possible resources that might help a customer find an answer while they wait.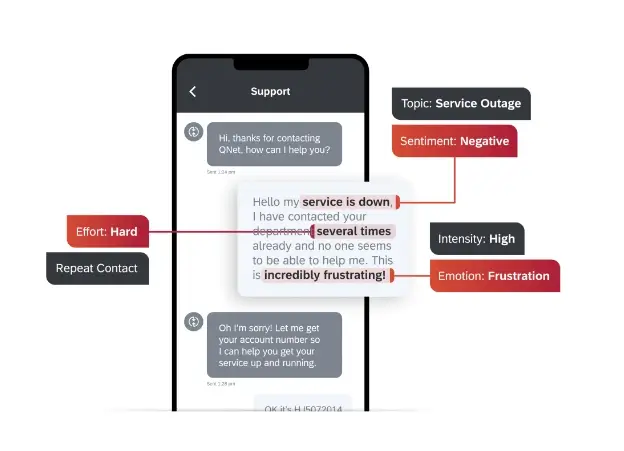 Listening and feedback
AI-powered customer experience automation software can listen to the conversations customers are having with and about you across every channel and turn all that chatter into useful insight that can be used to identify churn risks and find solutions to trending pain points. These CX tools can monitor conversations at an incredible scale, and use natural language processing to determine customer sentiment, effort, and intent – helping teams understand what's really happening.
Custom customer journeys
Orchestrating customer journeys lets you fast-track potential buyers with content that you know will resonate with them based on the customer data you've collected. So that might be building a bespoke set of landing pages that form part of an automated email marketing campaign, which in turn retargets customers based on what they've clicked on in the past.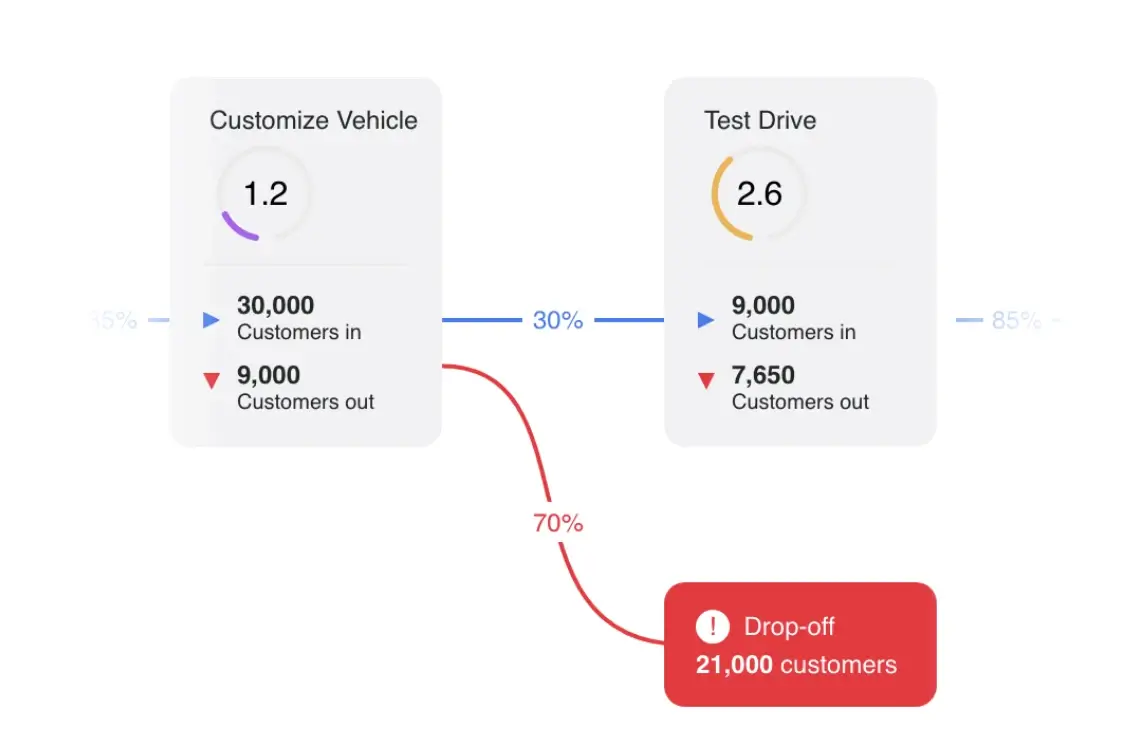 Self-serve and chatbots
Sometimes customers are more than happy to find answers themselves – or to do so with the help of a chatbot rather than a real person. Automation here has two huge benefits: firstly you're helping customers get answers in more ways that suit them, and secondly, you're freeing up human agents to handle more pressing issues.
Personalized communications
The right customer experience software will work on your behalf to build robust profiles for every single customer, and automatically know when it makes sense to offer each one a bespoke offer or discount based on their preferences.
Automated prompts during support calls
When you have true top-to-bottom automation across the entire customer journey, you'll be collecting data and insights that can help every team, at every step. Automation tools can be a real boon for customer support agents, for instance, since they can help surface real-time prompts and customer-specific insight during each call or chat.
Customer experience automation tools
There are a number of software suites and tools out there designed to help automate key parts of the journey, and to make customer interactions more efficient. Here are some core tools to look out for:
Email automation
Email remains a central part of the customer experience and a valuable tool for all stages of the sales funnel. Email automation software can track open and click-through rates and turn those metrics into insights that can help you test new automated email flows. A/B testing features, meanwhile, can help you automate the process of improving your comms over time by delivering variants to different groups of recipients.
Customer feedback automation
Bill Gates once said, "Your most unhappy customers are your greatest source of learning." In other words: it pays to routinely discover what your customers think, and learn from their input. Automation can help make the feedback process a frequent, simple one by prompting customers to fill out surveys at regular intervals and pooling results into fresh insight.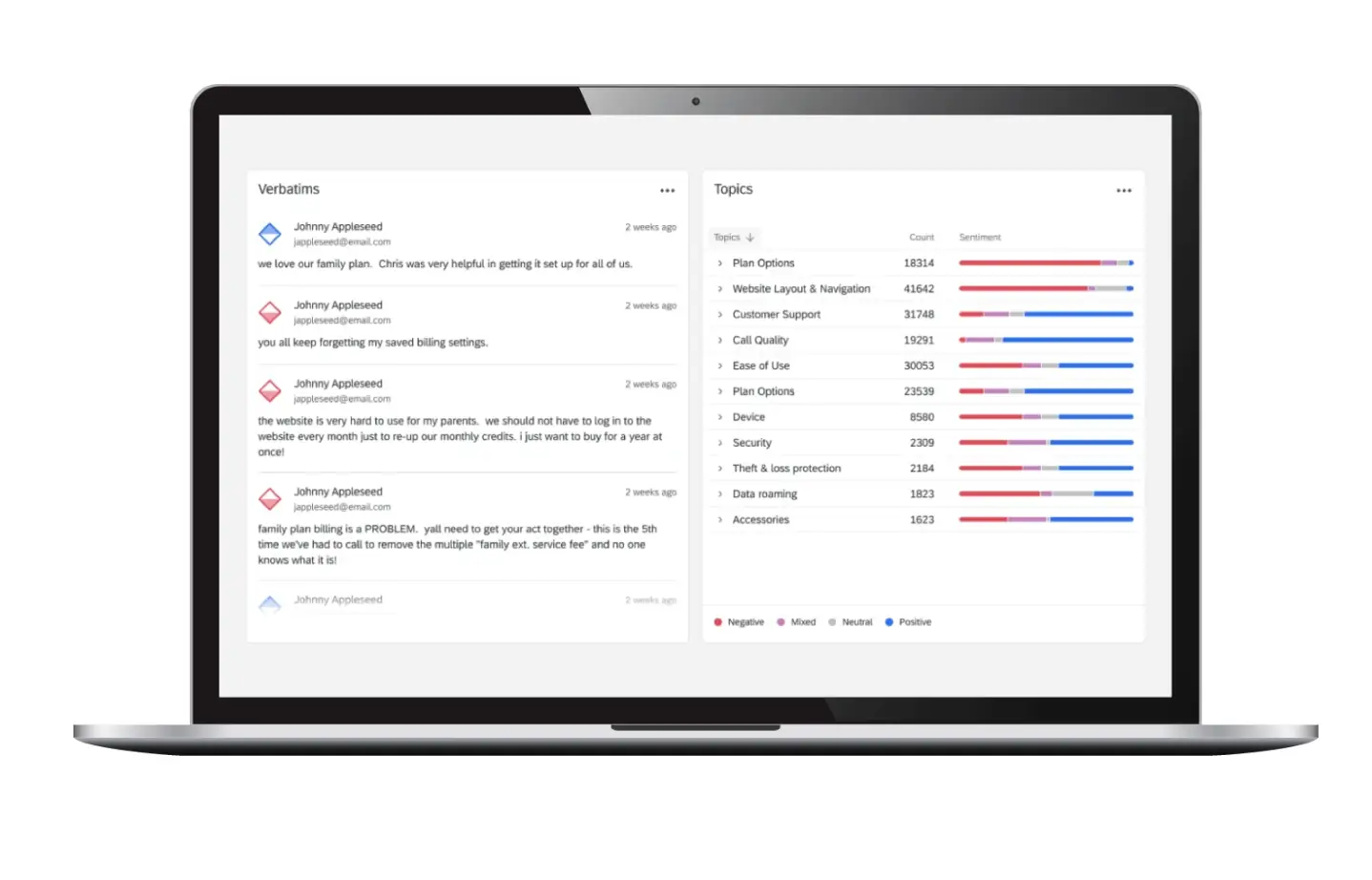 Automated customer segmentation and profiling
Customer experience management software can help you understand who your customers are, and group them into segments that can be separately targeted and worked with. With the right tools, you can also build personas that can help you understand the kinds of people in each segment, or drill down on an individual level to learn what pain points each customer has run into when using your services or products.
Customer support automation tools
Empowering agents with contact center software means giving them a helping hand on every call. The right software can offer real-time prompts based on customer history insights that help show empathy, while AI-powered software that can listen to and understand the content of calls can also monitor script compliance and identify opportunities for agent coaching.
How Qualtrics can help
You can build a tech stack made up of a handful of different tools, or you can choose a customer experience management suite designed to automate and supplement every part of the entire customer lifecycle.
Qualtrics offers contact center and experience management tools that can automate and streamline everything from social listening to eCRM. With Qualtics, you'll generate powerful data at scale – data that translates into actionable insight, helping you close experience gaps and effectively drive down customer churn.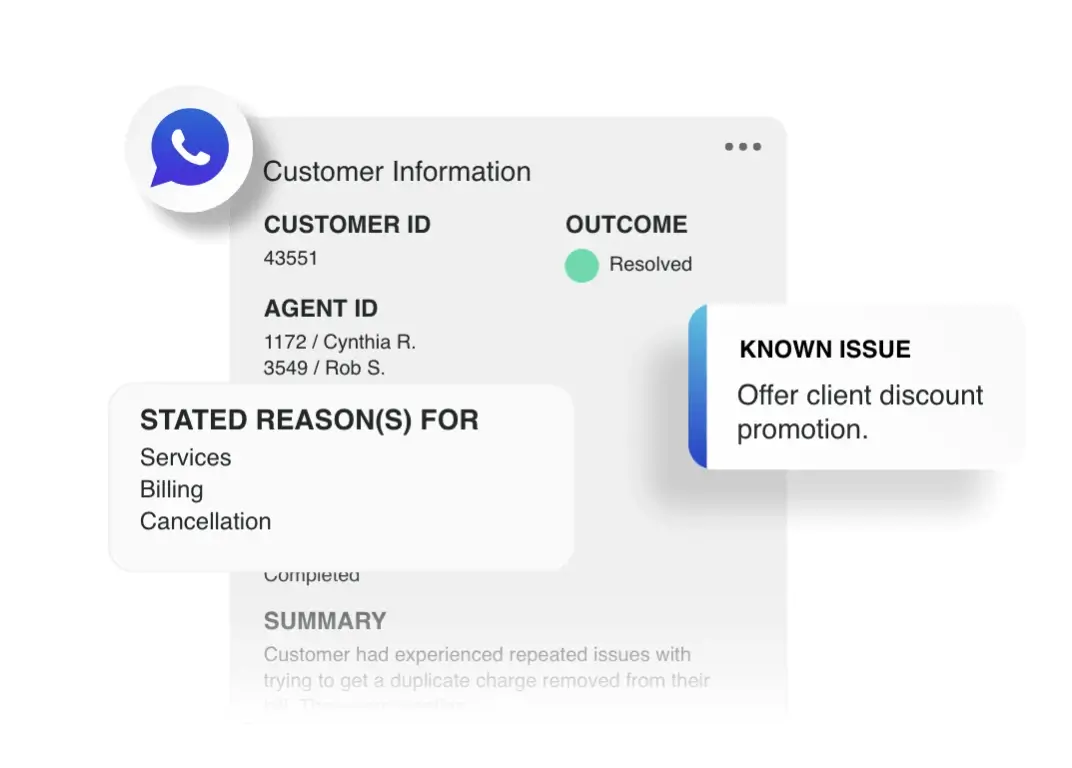 Alongside that, our experience automation tools can help human agents do their best ever work by allowing them to focus on high-priority cases – while customers who can and want to self-serve can get the help they need quicker than ever before.