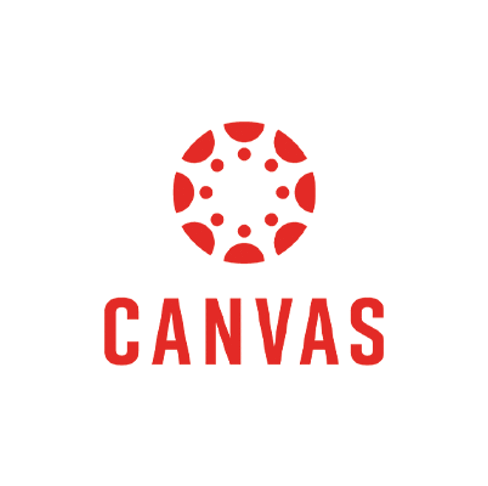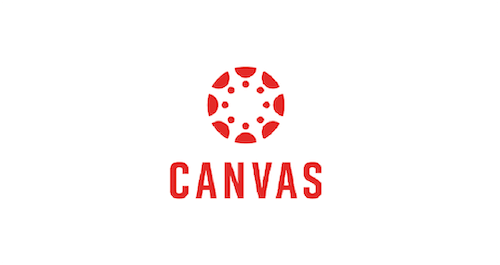 Integration
Canvas
Seamlessly integrate Qualtrics and Canvas LMS to collect and act on student feedback
Core Experience
Customer Experience
Make Qualtrics part of the learning experience
By engaging students across key touchpoints in their online learning journey, schools can address experience gaps and increase student retention.
Qualtrics integrated in Canvas is more than ad-hoc feedback gathering across these touchpoints; it's about creating a full picture across each student lifecycle and helps drive better decision making, smarter processes and more targeted interventions of at-risk students.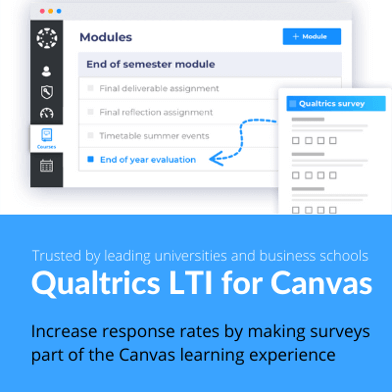 Outcomes Delivered
Reduced email overload for students
Time saved for faculty through direct Qualtrics distribution from within Canvas
More transparency between students and faculty
Category Tags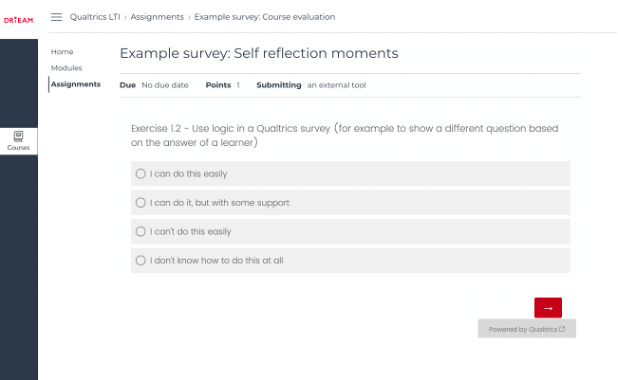 Optimize feedback distribution for faculty and supporting staff
Decentralized staff & faculty no longer have to rely on their IT department for creating and distributing Qualtrics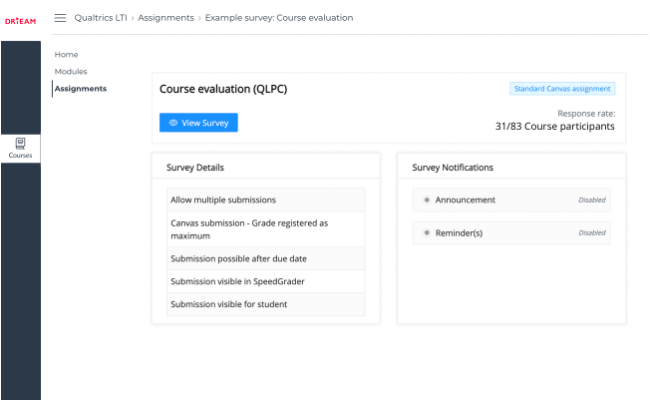 Easily copy a Qualtrics project from one program to another without the need to reconfigure.
Solution Details
Required License: Qualtrics API 
If you're an existing Qualtrics customer, contact your Account Executive. If you do not know your Account Executive, please request a demo above.
Already have the integration and looking for help? Then visit Drieam's support at https://drieam.freshdesk.com/support/solutions/101000148877 or reach out on support@drieam.com. Drieam is responsible for support of the integration with Qualtrics.
Drieam follows LTI and OAuth standards and is certified by IMS Global.
Current version of the app is LTI 1.3
Languages
English
Category Tags
Not a Qualtrics XM Customer?
Qualtrics Experience Management Platform™ is used by the world's most iconic brands to
optimize the four core experiences of business.