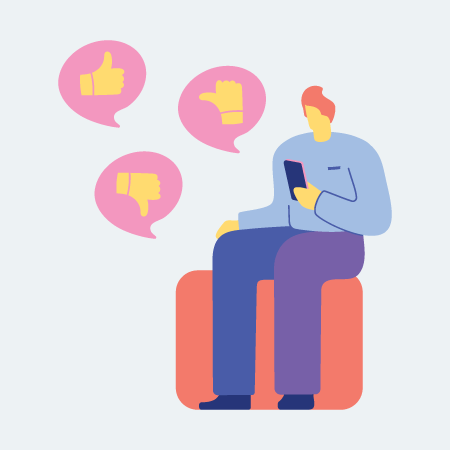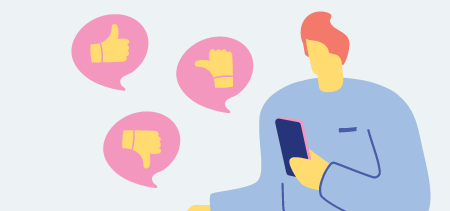 XM Solution Guided Program
Qualtrics Course Evaluations
Solicit student feedback to optimize the academic experience.
Core Experience
Customer Experience
Create a better student experience through a purpose-built course evaluation program that enables you to build a system of action that will improve teaching, foster learning, direct faculty development, and drive engaged learners.
Simplify your course evaluation process with:
An expert-built question library to help you design your course evaluations
Seamless automation with LMS systems
Role-based, action-oriented dashboards that illustrate what focus areas will drive the most impact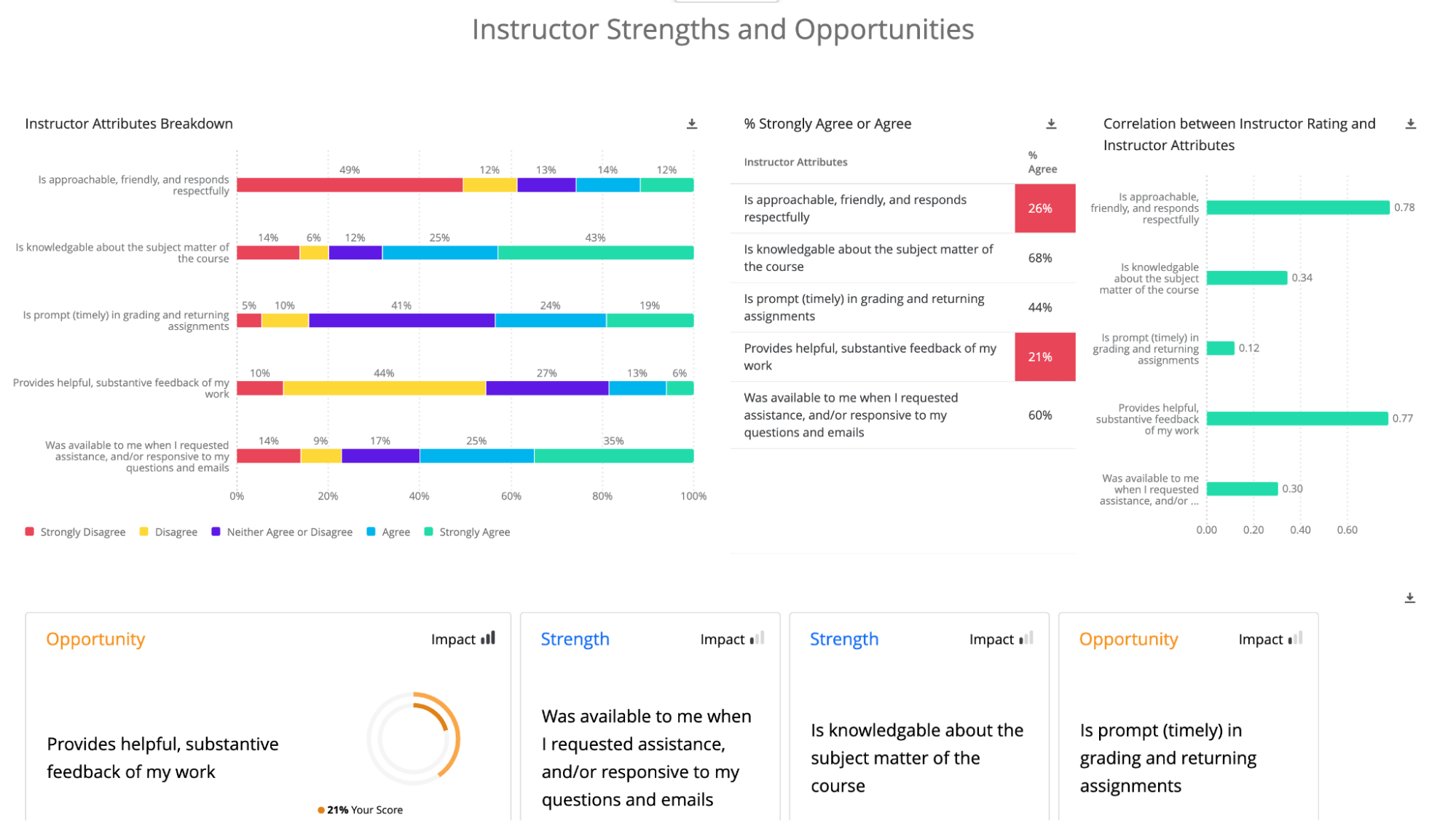 Outcomes Delivered
Manage course evaluations on an end-to-end student XM platform.
Streamline course evaluations with automation
Drive action and improvement with built-in analysis
Protect your data with best-in-class security and compliance
Category Tags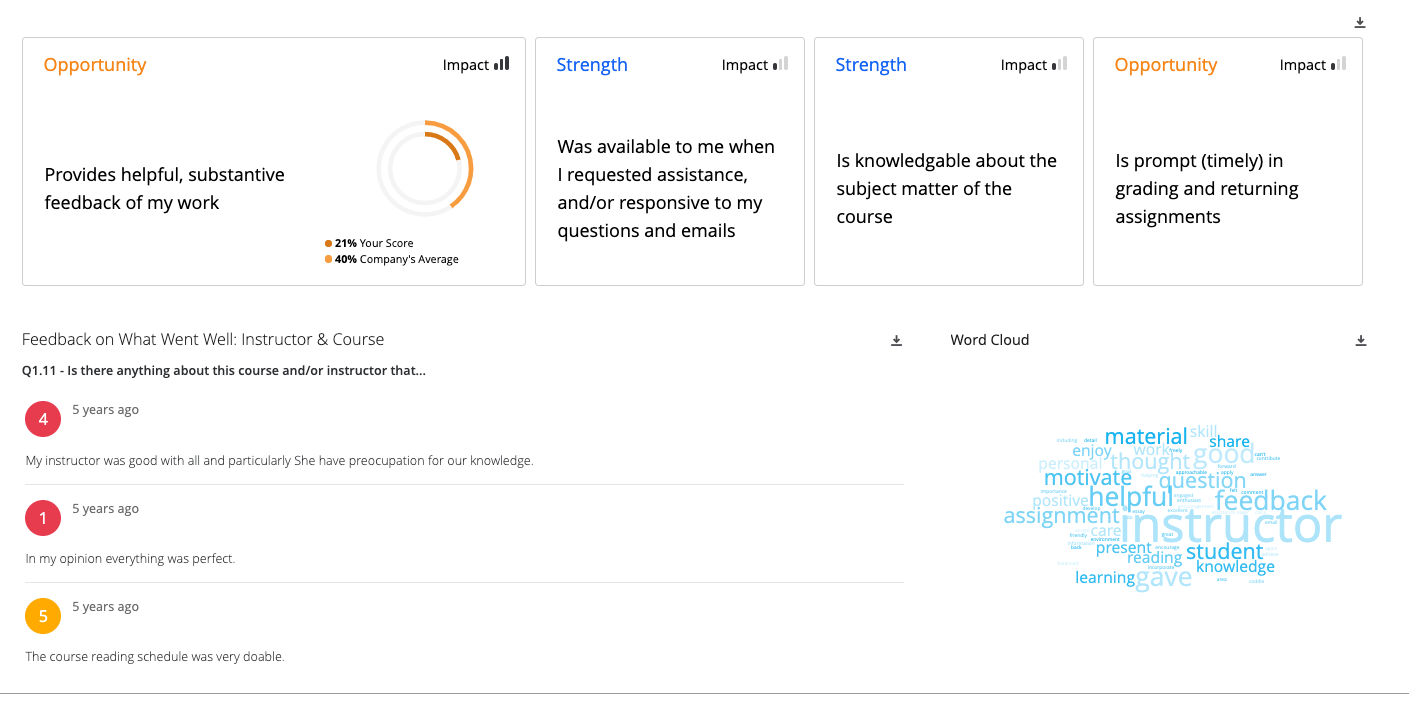 Jumpstart your student experience program with Qualtrics Course Evaluations
Set up your course evaluation program in three simple steps:
Build your course evaluations. Easily build your course evaluations and create institution benchmarks with a bank of expert-designed questions
Launch your program. Create a single course evaluation experience for multiple courses and instructors. You can also integrate with learning management systems via LTI integration.
Take action on your insights. Get insight into what aspects of the course influence student learning and development. Know what actions are most impactful through key driver analysis.
Required License: Qualtrics CustomerXM Foundational
If you're an existing Qualtrics customer, contact your Account Executive.
If you do not know your Account Executive, please request a demo above
Languages
English
Category Tags
Not a Qualtrics XM Customer?
Qualtrics Experience Management Platform™ is used by the world's most iconic brands to
optimize the four core experiences of business.