XM for Customer Frontlines

Digital

Root out friction in every digital experience, super-charge conversion rates, and optimize digital self-service

Care

Uncover insights from any interaction, deliver AI-powered agent coaching, and reduce cost to serve

Locations

Increase revenue and loyalty with real-time insights and recommendations delivered straight to teams on the ground

XM for People Teams

Engage

Know exactly how your people feel and empower managers to improve employee engagement, productivity, and retention

Lifecycle

Take action in the moments that matter most along the employee journey and drive bottom line growth

Analytics

Whatever they're are saying, wherever they're saying it, know exactly what's going on with your people

XM for Strategy & Research

Research

Get faster, richer insights with qual and quant tools that make powerful market research available to everyone

User Experience

Run concept tests, pricing studies, prototyping + more with fast, powerful studies designed by UX research experts

Brand

Track your brand performance 24/7 and act quickly to respond to opportunities and challenges in your market

XM Platform

Explore the platform powering Experience Management

Teams

For Digital

For Customer Care

For Human Resources

For Researchers

All Teams

Industries

Healthcare

Education

Financial Services

Government

All Industries

Customer Experience

Employee Experience

Employee Exit Interviews

Net Promoter Score

Voice of Customer

Customer Success Hub

Product Documentation

Training & Certification

Community

XM Institute

About Us

Careers

Partnerships

Marketplace

X4 Summit

The annual gathering of the experience leaders at the world's iconic brands building breakthrough business results, live in Salt Lake City.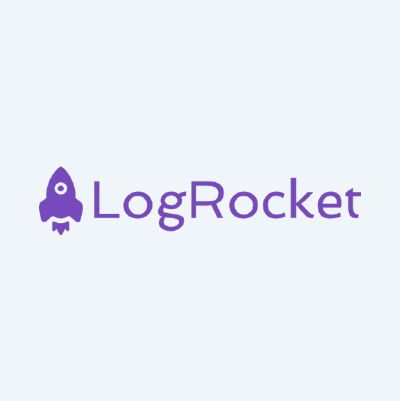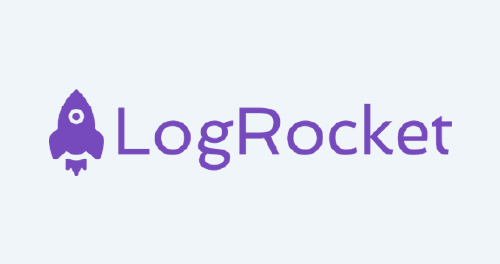 Integration
LogRocket
Combine customer feedback, session replays, and technical data to get a crystal clear picture of your customer experience.
Core Experience
Customer Experience
LogRocket brings context to customer feedback in Qualtrics, helping software teams to quickly reproduce errors, identify performance issues, and reveal network errors.
Watch video replays of users who gave feedback on your web app alongside DOM state, network logs, and console errors with LogRocket + Qualtrics.
Align Qualtrics feedback with the product data automatically collected by LogRocket to make informed product decisions that drive product usage and conversion.
Use LogRocket to construct custom metrics that measure your application's health, product usage, and conversion rate. Combine this quantitative information with qualitative feedback from Qualtrics to create KPIs that align with your overall business metrics.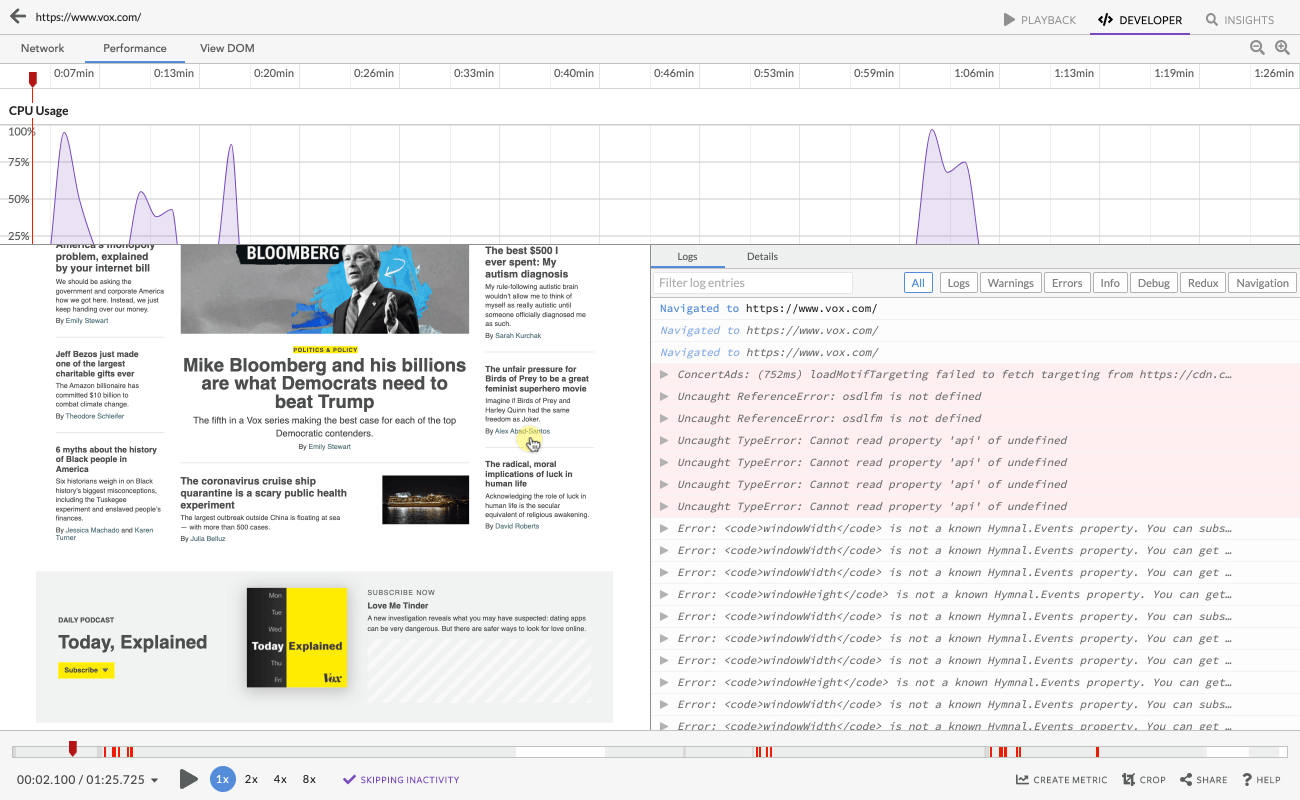 Outcomes Delivered
Watch video replays of users who gave feedback directly from your Qualtrics Dashboard.
Recreate user-reported issues by watching a replay of the user session, alongside DOM state, network logs, and console errors.
Ensure experience metrics drive feature adoption and conversion with an easy-to-use dashboarding tool anyone can use, regardless of technical ability.
Category Tags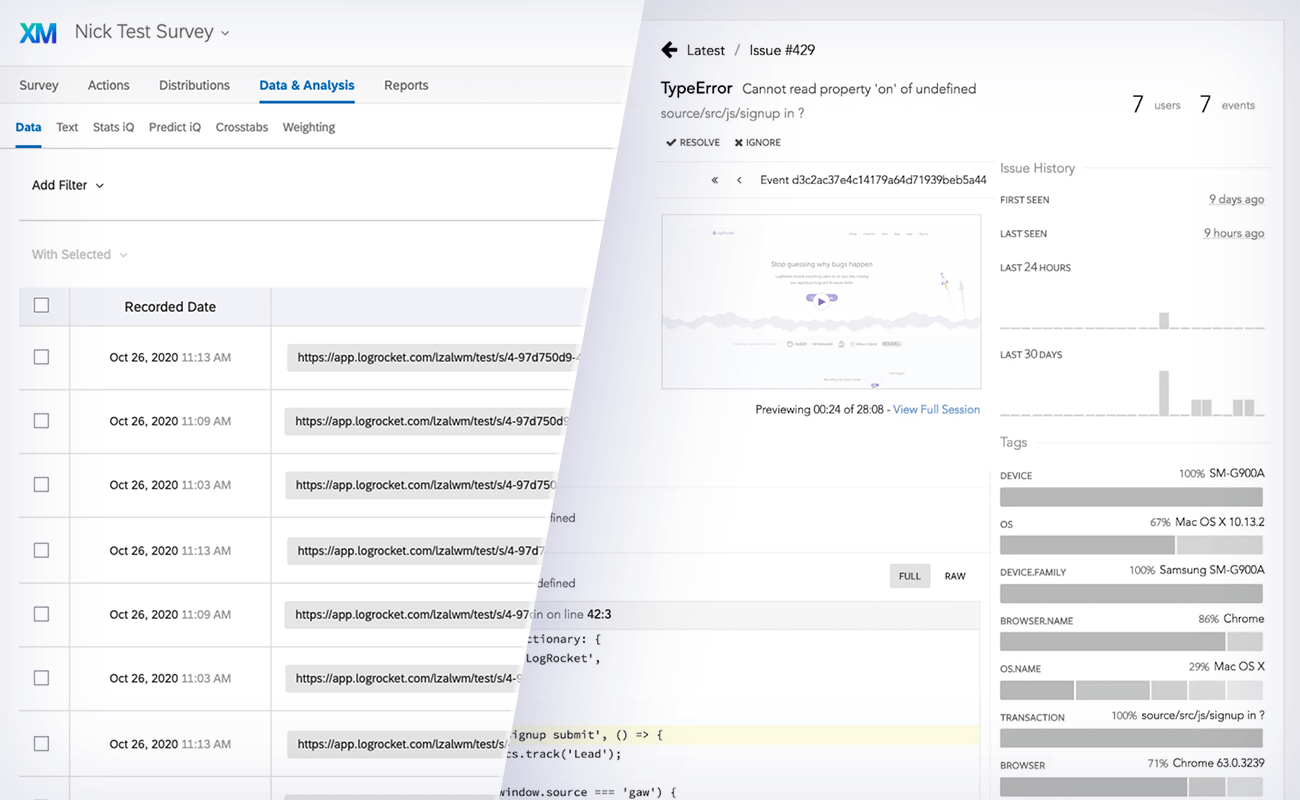 Reproduce issues as if they happened in your own browser
When users have a poor experience or ask for help through Qualtrics, it's crucial that support teams and development teams can quickly understand what went wrong. Unfortunately, this typically means asking the user for screenshots, logs, and steps to reproduce.
With the LogRocket + Qualtrics integration, replays of every user session are automatically sent directly to Qualtrics. It means you can watch exactly what a user did to determine where, and why, they encountered issues or had a negative customer experience.
LogRocket makes it easy to understand and reproduce the root cause of a poor customer experience by displaying session replay alongside console logs, JavaScript errors, stack traces, performance data, network requests/responses with headers + bodies, browser metadata, and custom logs.
The ability to utilize technical data, user behavior data, and customer feedback are critical to creating the ideal customer experience. Combine qualitative feedback from Qualtrics with unmatched visibility into your web app from LogRocket so software teams can better understand exactly what happens to their end users and deliver the ideal web experience.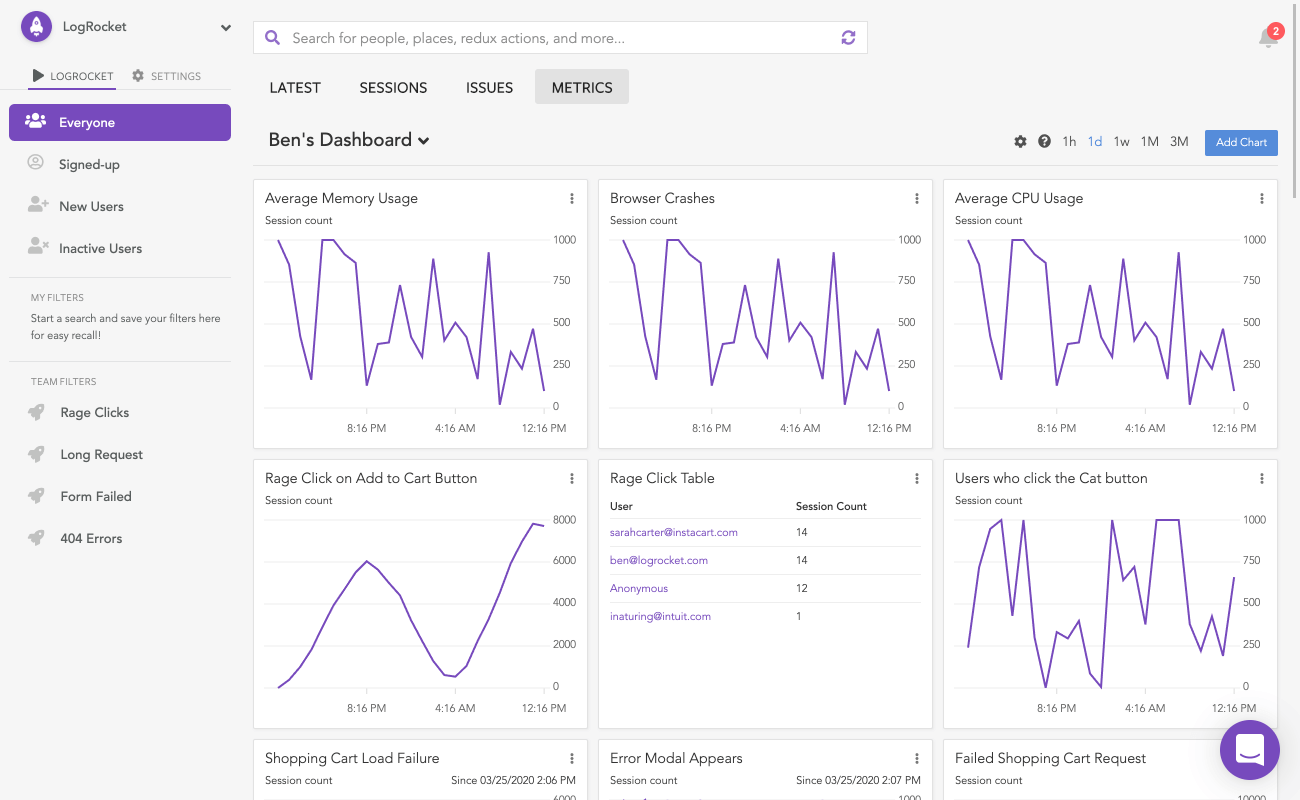 Proactively improve your customer experience.
There's a constant struggle to ensure your application performs well and offers an excellent experience for your users.  If a user provides feedback that an app is "slow", where do you begin? Further, how did this impact your user?
And while performance issues are sometimes reported by users ,  most problems are never actually reported. Many users who have a bad experience just leave or suffer in silence. Did they leave the product quickly, did they not convert?
Even when a problem is elevated through Qualtrics feedback, it's difficult to gauge its impact on your user experience and the aggregate impact on business metrics, like conversion rates or NPS.
With Qualtrics and LogRocket's Metrics, our easy-to-use dashboarding tool, you can proactively monitor your entire application at a glance. Use feedback from your end users and data from LogRocket to create custom metrics that show how your application's performance and stability have impacted customer experience.
Correlate the health of your product and product usage to feedback and scores provided by customers in Qualtrics. WIth LogRocket and Qualtrics, you can understand and remedy a poor customer experience before it becomes pervasive.
Solution Details
Required License: Qualtrics Developer Tool / API license
If you're an existing Qualtrics customer, contact your Account Executive. If you do not know your Account Executive, please request a demo above.
Already have the integration and are looking for help? Then visit LogRocket's support at Support@logrocket.com or call support (855) 564-7625. LogRocket is responsible for support of the integration with Qualtrics.
https://docs.logrocket.com/docs/qualtrics/
Languages
English
Category Tags
Not a Qualtrics XM Customer?
Qualtrics Experience Management Platform™ is used by the world's most iconic brands to
optimize the four core experiences of business.