XM for Customer Frontlines

Digital

Root out friction in every digital experience, super-charge conversion rates, and optimize digital self-service

Care

Uncover insights from any interaction, deliver AI-powered agent coaching, and reduce cost to serve

Locations

Increase revenue and loyalty with real-time insights and recommendations delivered straight to teams on the ground

XM for People Teams

Engage

Know exactly how your people feel and empower managers to improve employee engagement, productivity, and retention

Lifecycle

Take action in the moments that matter most along the employee journey and drive bottom line growth

Analytics

Whatever they're are saying, wherever they're saying it, know exactly what's going on with your people

XM for Strategy & Research

Research

Get faster, richer insights with qual and quant tools that make powerful market research available to everyone

User Experience

Run concept tests, pricing studies, prototyping + more with fast, powerful studies designed by UX research experts

Brand

Track your brand performance 24/7 and act quickly to respond to opportunities and challenges in your market

XM Platform

Explore the platform powering Experience Management

Teams

For Digital

For Customer Care

For Human Resources

For Researchers

All Teams

Industries

Healthcare

Education

Financial Services

Government

All Industries

Customer Experience

Employee Experience

Employee Exit Interviews

Net Promoter Score

Voice of Customer

Customer Success Hub

Product Documentation

Training & Certification

Community

XM Institute

About Us

Careers

Partnerships

Marketplace

X4 Summit

The annual gathering of the experience leaders at the world's iconic brands building breakthrough business results, live in Salt Lake City.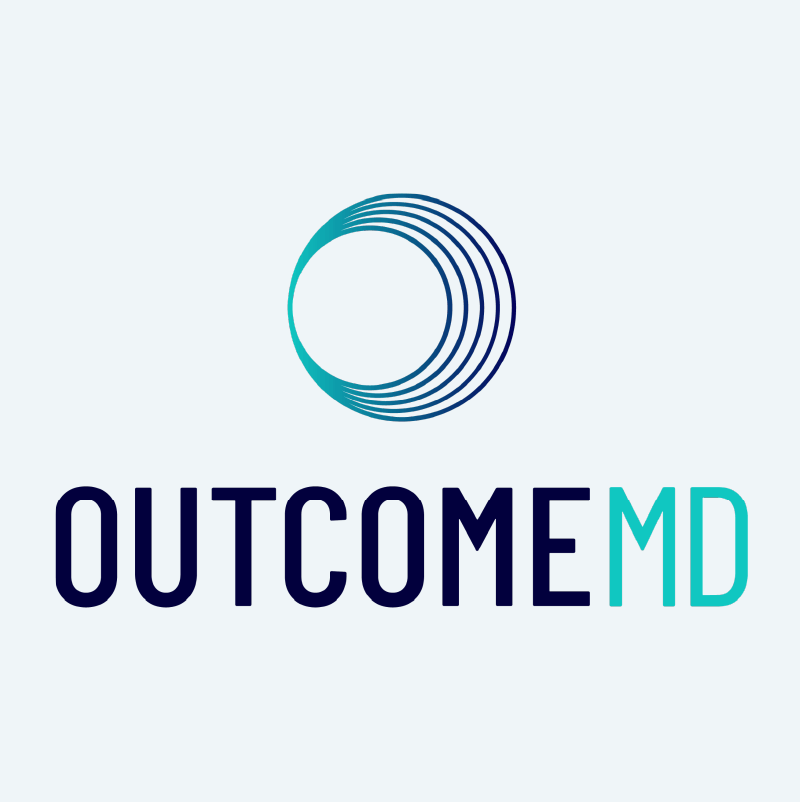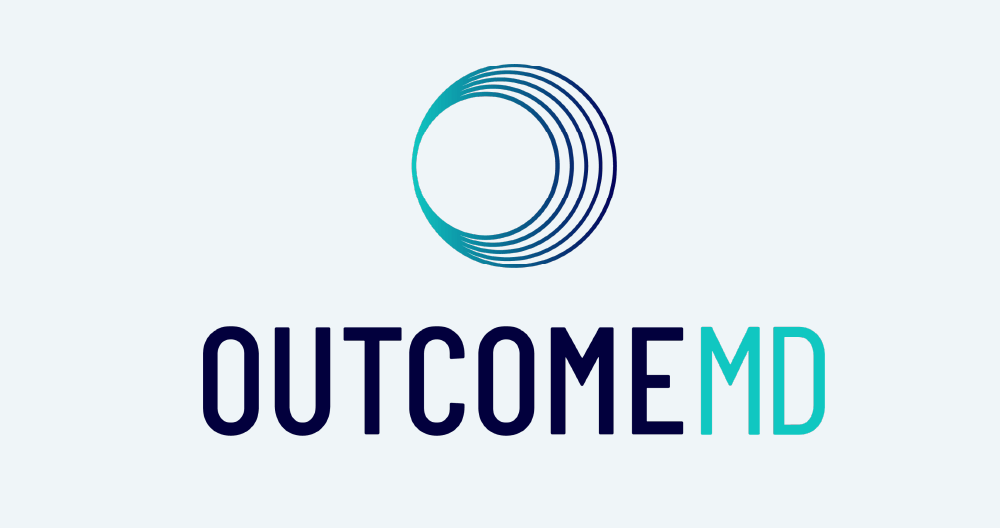 Integration
OutcomeMD
OutcomeMD is a patient-reported outcome tracking platform that helps healthcare providers collect, elevate and celebrate their outcomes.
Core Experience
Customer Experience
Elevate and Celebrate your outcomes!  Easily access OutcomeMD via your Qualtrics account to enhance patient and provider experience as you seamlessly score and track changes in patient's symptoms over time using medically validated Patient Reported Outcome Measures. Outcomes are turned into a simple fitness-tracker-like experience for physicians and patients.  The platform works across all specialties to inform medical decisions, alert providers when patients are declining and make it easy to intervene and improve care.  OutcomeMD also leverages data to increase health system and provider's business by igniting word of mouth about their good outcomes on social media, review sites and search engines.  OutcomeMD is delivering the future of healthcare today!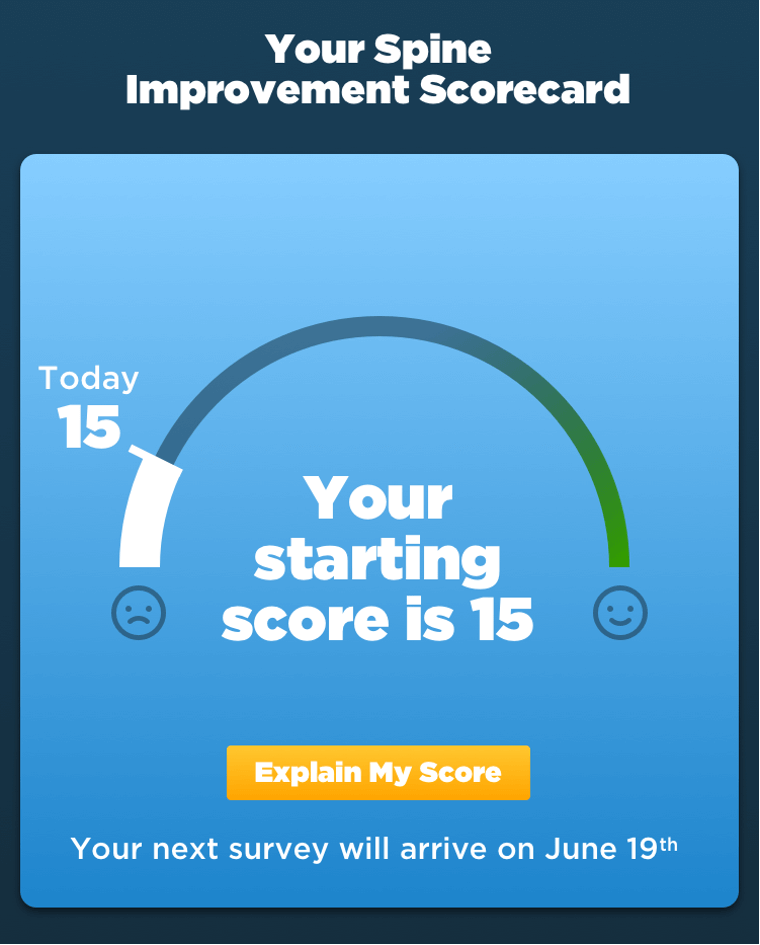 Outcomes Delivered
Improve care – A fitness-tracker-like experience for the patient enhances their experience and delivers high rates of automated remote patient follow. As a result you generate actionable data with which to dial in best practices and inform treatment decisions, within the easy-to-use OutcomeMD Dashboard.
Attract new patients – Patients with good outcomes are empowered to celebrate their great care on social media and review sites. Search engine optimization and increased conversions occur through proprietary website widgets that leverage your data to ignite positive word of mouth.
Monetize your data – Generate specialized reports to help you negotiate better-paying contracts, auto-document robust medical notes, and generate instant studies with incredible power.
Category Tags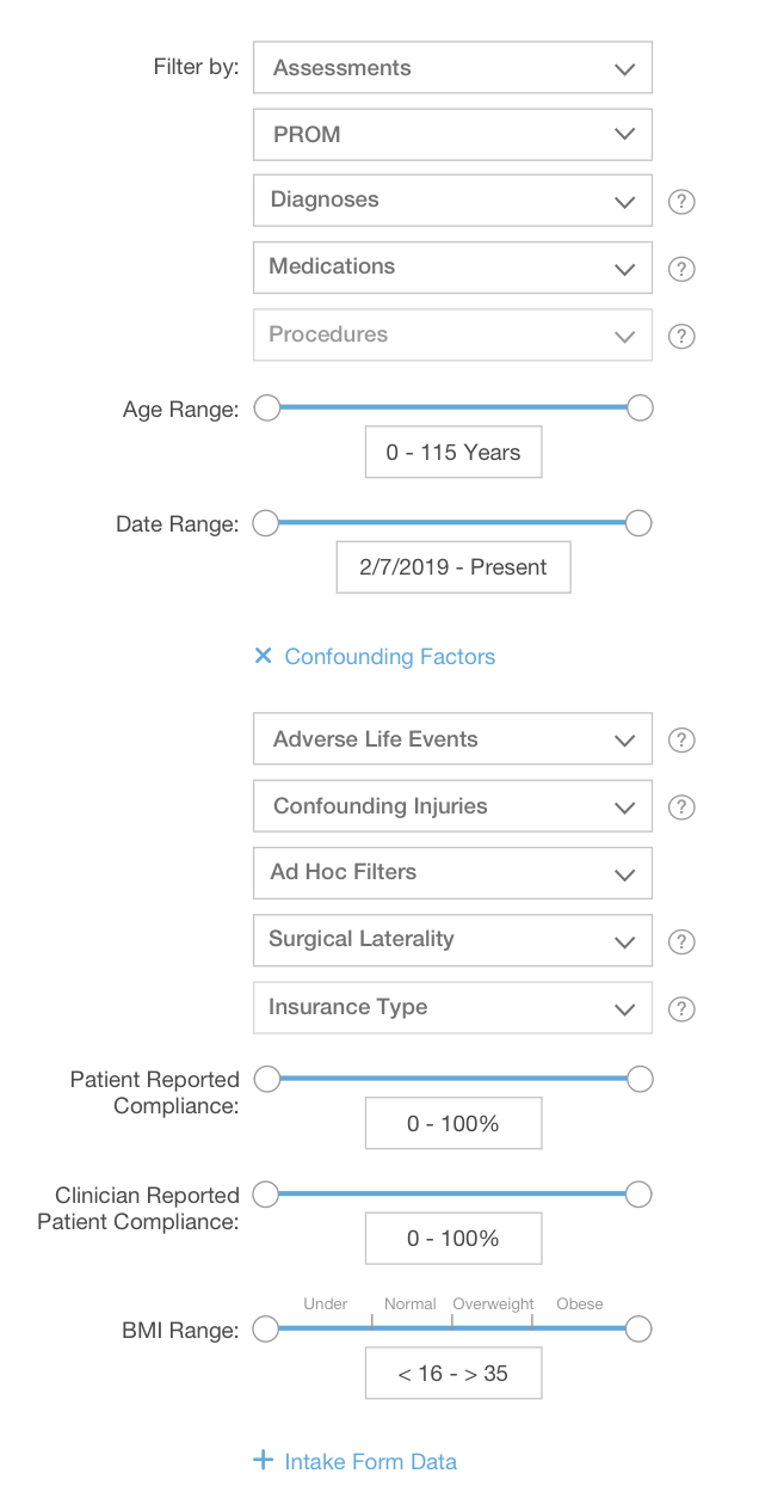 Best Practices + Decision Support
Patient-Reported Outcome data populates an OutcomeMD dashboard that enables meaningful analyses of what does and does not work so you can scientifically inform treatment decisions in real-time.  OutcomeMD further allows users to correlate the outcome data with other key information collected during remote patient follow-up and from your EHR.  This includes data on patient compliance, patient phenotype, social determinants of health, adverse live events, medical comorbidities, and more.  The OutcomeMD dashboard allows you to create a clinical-study quality inclusion and exclusion criteria so that your outcome data is truly meaningful, and so you can put your best foot forward when negotiating contracts with payers, creating clinical studies, dialing in best practices, or using the data for marketing.  Measure What Matters – and then put that data to work for the betterment of patients and your bottom line!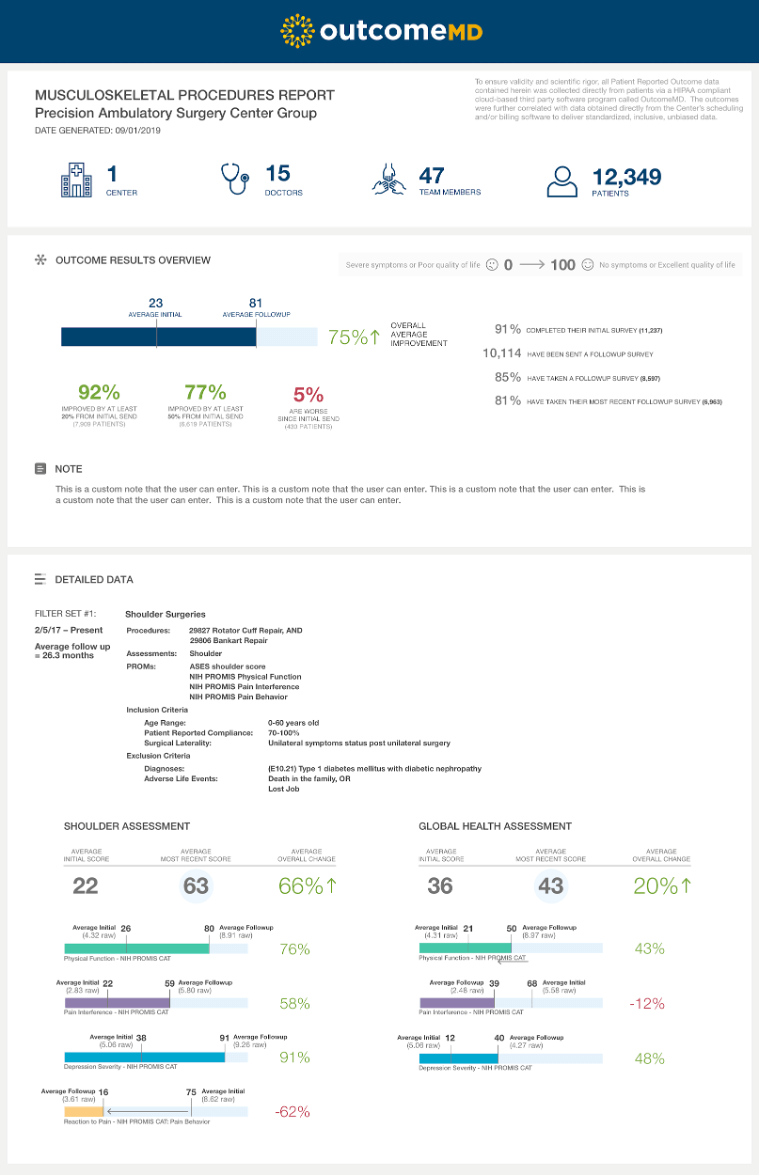 Generate reports for contract negotiation
Specialized reports allow you to highlight your best outcomes by creating inclusion and exclusion criteria to make the data fair, representative and relevant.  The outcome data can hence be positioned with the rigor of a clinical study to present to payers what you do best.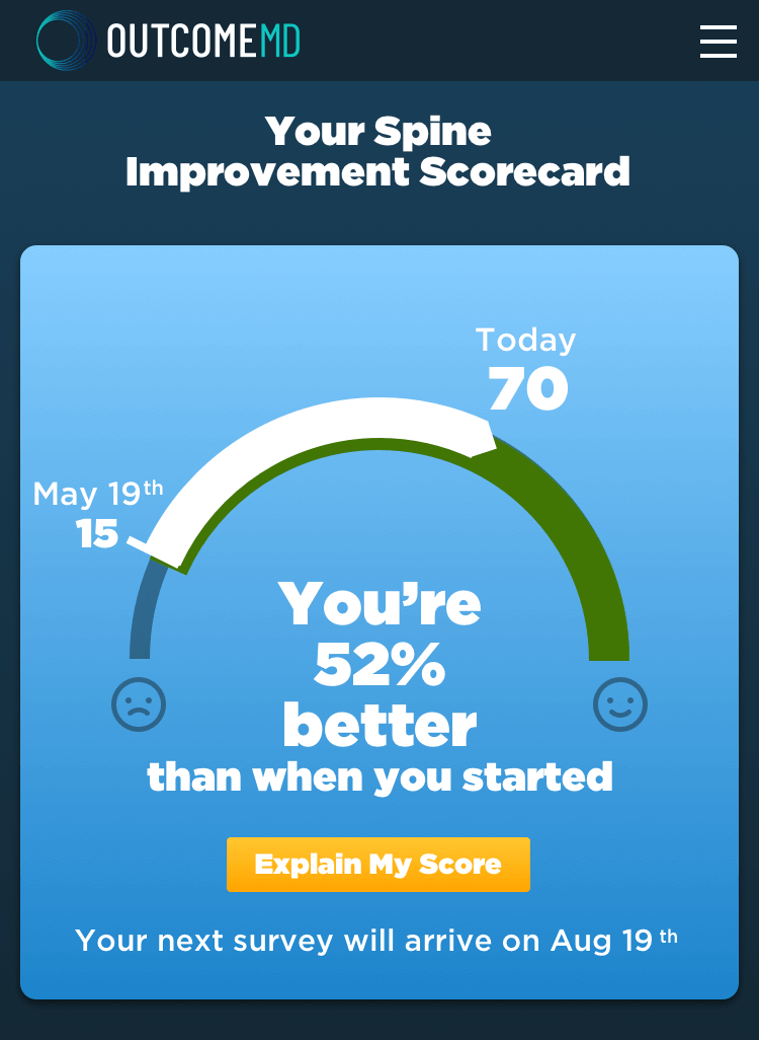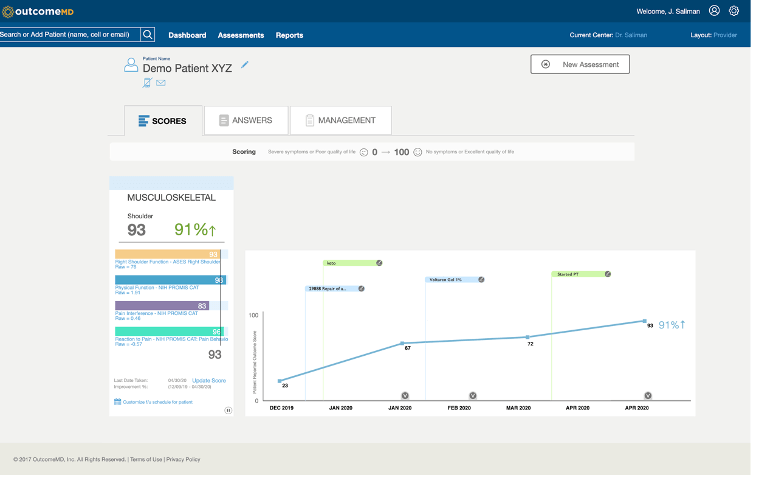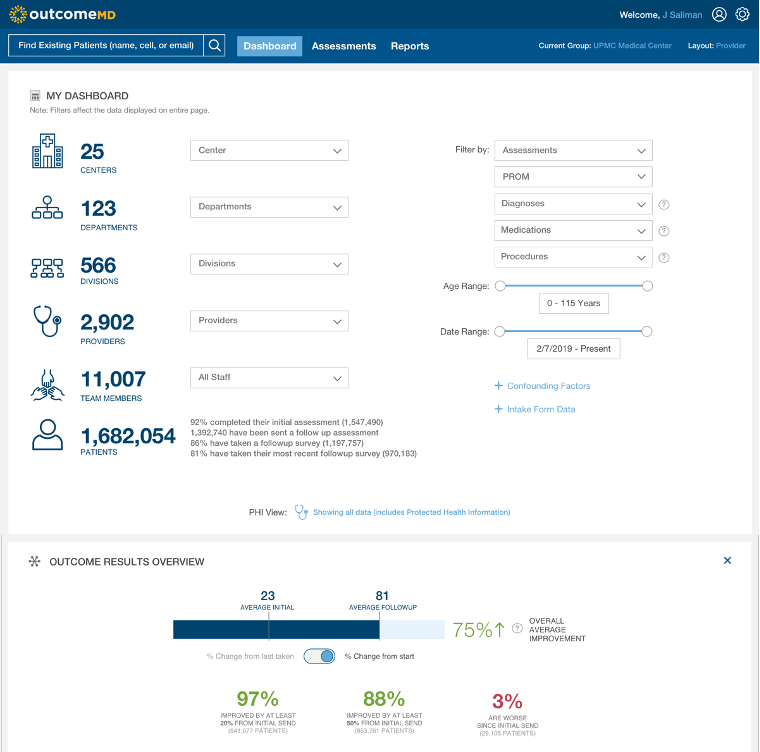 Required License: Qualtrics API
If you're an existing Qualtrics customer, contact your Account Executive. If you do not know your Account Executive, please request a demo above.
Already have the integration and looking for help? Then visit OutcomeMD's support at support@outcomemd.com or call support 1-878-OUTCOME. OutcomeMD is responsible for support of the integration with Qualtrics.
https://www.outcomemd.com/pages/ehr-integrations/
Languages
English
Category Tags
Not a Qualtrics XM Customer?
Qualtrics Experience Management Platform™ is used by the world's most iconic brands to
optimize the four core experiences of business.