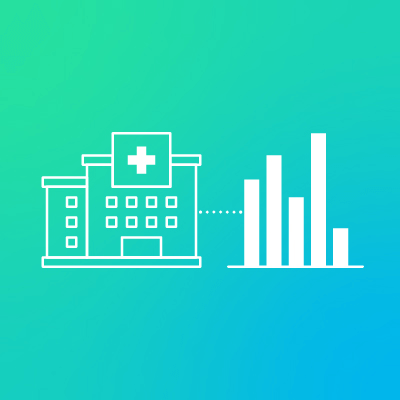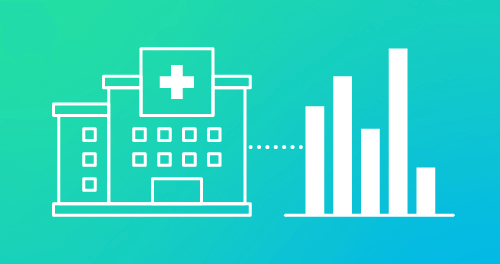 XM Solution Guided Program
Patient Experience Site of Care Solutions
Capture feedback in real-time to address what really matters to your patients.
Core Experience
Customer Experience
Health systems and providers across the continuum can now easily identify drivers influencing patient satisfaction in less time with a purpose-built solution designed by healthcare industry experts. We'll help you deploy a modern, real-time patient experience program to understand the key moments that matter to your patients, empower your frontline with insights, and take action to drive outcomes.
Jump-start your modern patient experience program with:
Surveys built by industry experts & validated by leading healthcare providers

Benchmarking built directly into our products to ensure programs are set up to drive patient outcomes

Role- and channel-based dashboards to identify patient insights

Closed loop follow up systems to address issues in the moment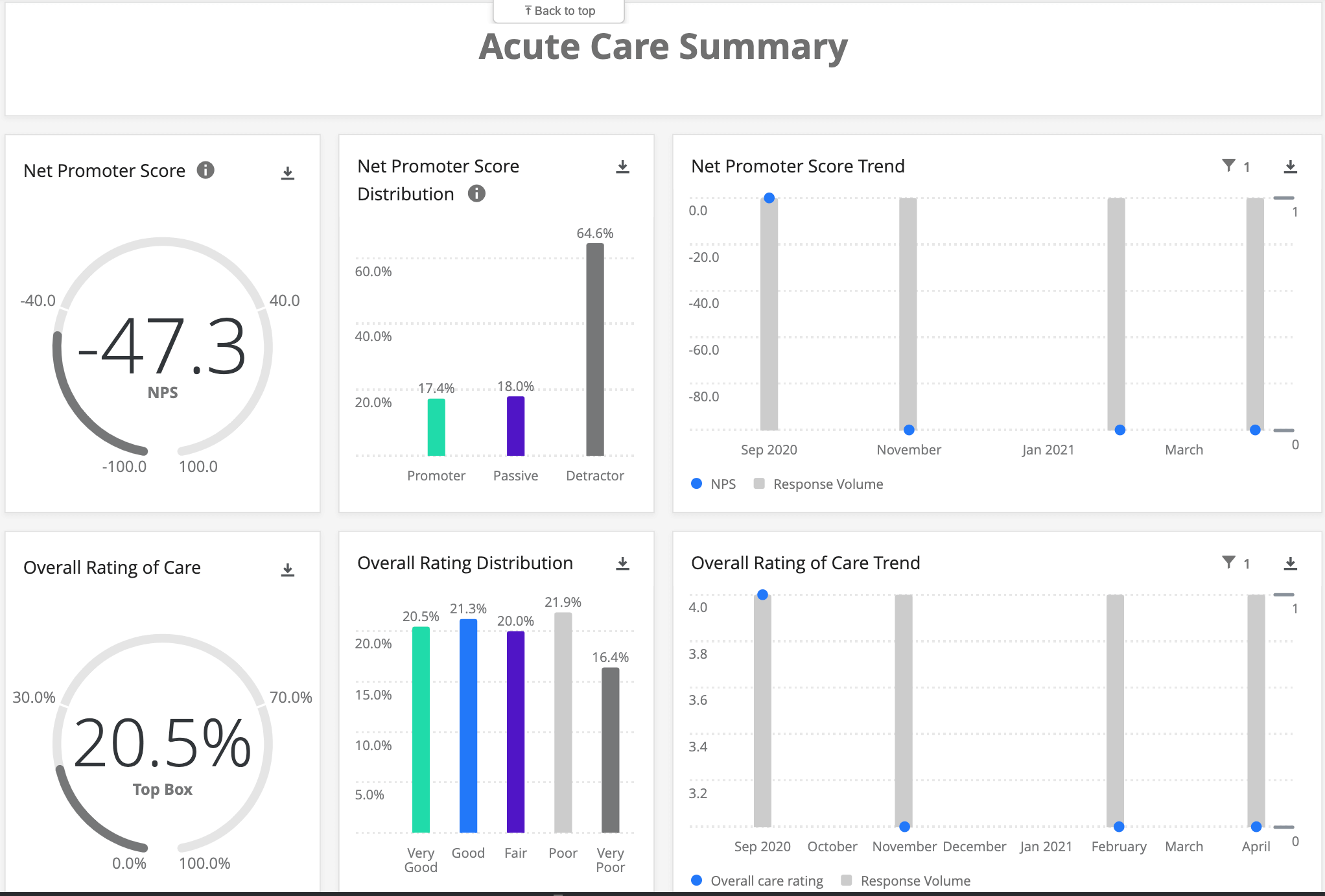 Outcomes Delivered
OUTCOMES DELIVERED
Gain powerful patient experience insights in less time 

Enable a holistic view of your patient feedback in one platform across services lines, sites of care, and locations

Capture real-time post-care feedback across critical service areas including Acute Care, Medical Practice, Ambulatory Surgery, and Outpatient Care 

Put insights to action by focusing efforts to improve patient outcomes and satisfaction 

Move beyond mail-based feedback with Qualtrics omnichannel distribution and methodology to collect real-time feedback based on patients' preferences wherever they are in their healthcare journey
Category Tags
Our Modern Patient Experience Solution
Uncover Patient Insights in Less Time
With expert-designed surveys and pre-built dashboards, you can develop a comprehensive patient experience management program to understand the moments that matter most throughout the patient journey. Get real-time, role-based insights and share them automatically with the right people across the organization to go from insights to improvements – all in less time so you can see value more quickly.
Expert-built Surveys
Get pre-built healthcare patient experience surveys across critical services areas such as Acute Care, Medical Practice, Ambulatory Surgery, and Outpatient Care, designed by experts and proven to help you gain the insights you need to improve the patient care experience:
Qualtrics can measure an entire clinical episode to allow you to holistically understand a patient's care journey. You can also drill down into specific touchpoints across the patient journey. Examples include:
Scheduling
Check-in/Registration
Hospital Stay
Discharge
Billing
Also, Qualtrics offers many features for non-survey feedback, including:
Online Reputation Management (ie. social and online review analysis as well as integrations with transparency technology RatingsMD)
Grievance feedback (e.g. letters, emails)
Contact center voice analysis
Advanced text analysis from chat and SMS
Dashboards
Turn data into insights with dashboards and reports ready-built to help you share insights across the organization and start making patient experience improvements today, for example:
Executive

Trends and Internal Benchmarks by Location
Inpatient Experience
Outpatient Experience

Hospital Stay Experience

Executive
Patient Experience Manager
Nursing Supervisor

Digital: Overall Site and App Experience

Healthcare Executive
Digital Experience Manager
Health systems can benefit greatly by supplementing regulatory programs with a real-time approach to patient experience. Input data from the CAHPS phone and email surveys into the Qualtrics platform and supplement it with real-time insights gathered by administering non-CAHPS patient experience surveys.
As an official HCAHPS approved vendor, Qualtrics can be your long term partner for your CAHPS needs and accelerate time to value with our CAHPS Solution [Link to CAHPS marketplace page].
With Qualtrics built-in patient experience benchmarks, healthcare providers have access to real-time post-care feedback and know where they rank in the market, across critical service areas.
The benchmark is aligned with the Site of Care Solutions for Acute Care, Medical Practice, Ambulatory Surgery, and Outpatient Care and include key metrics such as:
Net Promoter Score
Healthcare Experience Index: success, effort, emotion, trust
Overall satisfaction with most recent encounter
Perceptions of nurse and physician care delivery
Flow of care experience
Additionally, benchmarks can be segmented by geography (city, state and region), size by number of beds, discharges and visits, facility type or site of care, and are available for adult or pediatric visits/discharges. The benchmarks are updated on a quarterly basis.
The Qualtrics Health Connect integration helps healthcare and public health providers to seamlessly automate patient experience data flows by connecting Qualtrics and EMR systems like Epic, Cerner, Allscripts, Athena, and more.
Patient experience Site of Care and CAHPS Solutions are available with Qualtrics CustomerXM for Foundational or CustomerXM for Locations licenses.
Health Connect integration can be added-on to a Qualtrics CustomerXM for Locations license.
Website and app feedback and insights can be added-on with a CustomerXM for Digital license.
Solution Details
Implementation & Services
A dedicated Qualtrics Implementation Consultant will work with you to provide XM Solution content with custom logo/branding.
Post-deployment, a Qualtrics Customer Success Manager will work with you to make sure your CX program is running smoothly, provide support, and alert you to new features and updates.
Let them be your personal concierge in integrating Qualtrics XM technology with your business.
Implementation services and integrations are cost dependent on the number of surveys and dashboard configurations and advanced add-on features.
Languages
English
Category Tags
Not a Qualtrics XM Customer?
Qualtrics Experience Management Platform™ is used by the world's most iconic brands to
optimize the four core experiences of business.