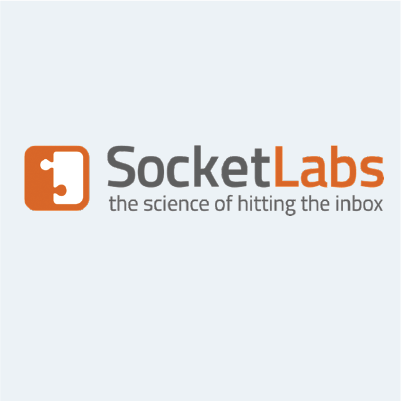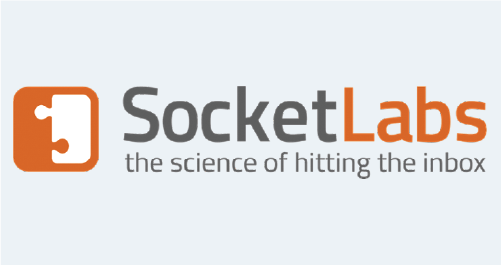 Integration
SocketLabs
Seamlessly integrate Qualtrics and SocketLabs to simplify and improve the way you reach your stakeholders with email.
Core Experience
Customer Experience
Successfully deliver Qualtrics surveys via email like never before. For over a decade, SocketLabs' email delivery technology and expertise has been helping the world's largest brands "hit the inbox" with their communications – the critical first step to creating great user experiences.
Integrating SocketLabs via SMTP relay or API provides seamless access to our proprietary mail transfer agent (MTA) delivery software, packed with the latest email security and encryption protocols, customizable sending domains, and in-depth performance analytics.
Our email deliverability experts and support team enable continuous optimization to address constantly changing cyber threats, anti-spam filters, and ISP-specific inboxing practices.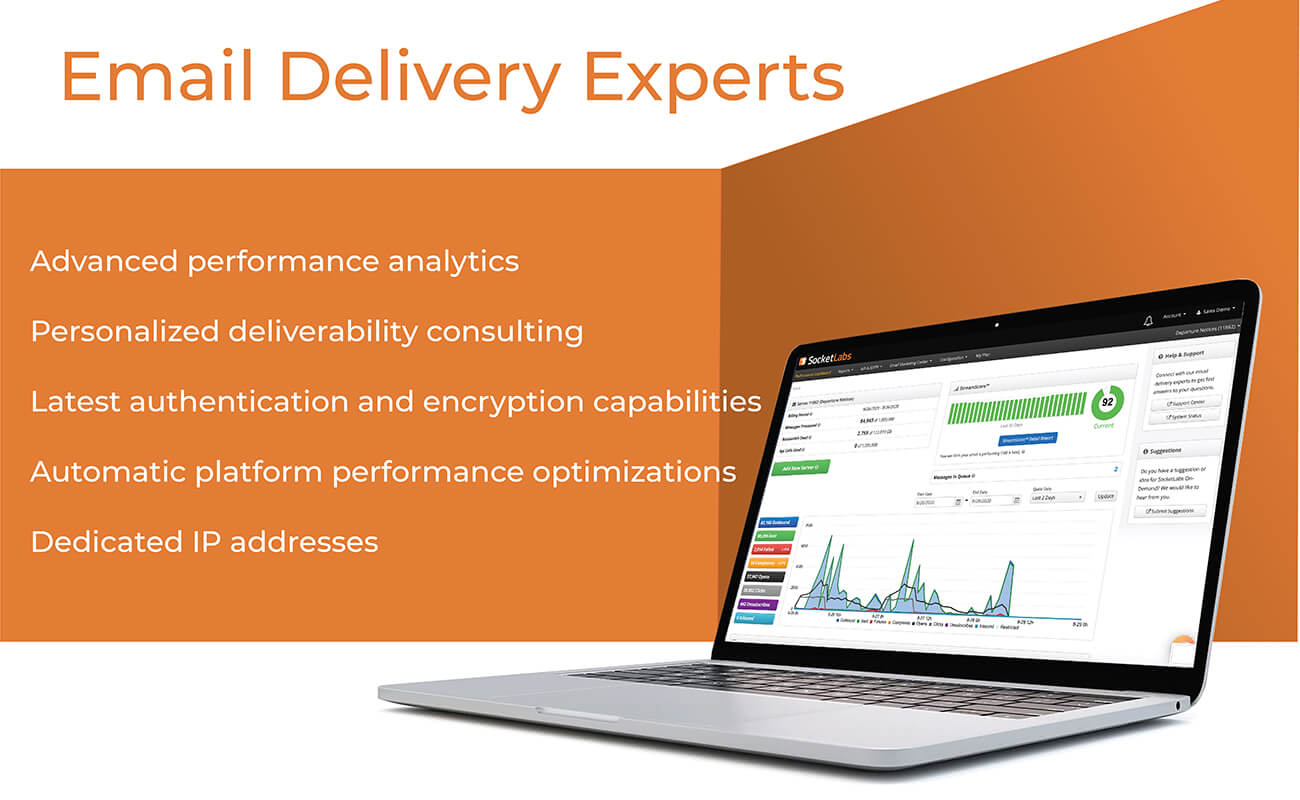 Outcomes Delivered
Improve survey inboxing with deliverability-focused technology
Increase audience engagement and campaign ROI
Scale seamlessly and ensure ongoing performance optimization
Category Tags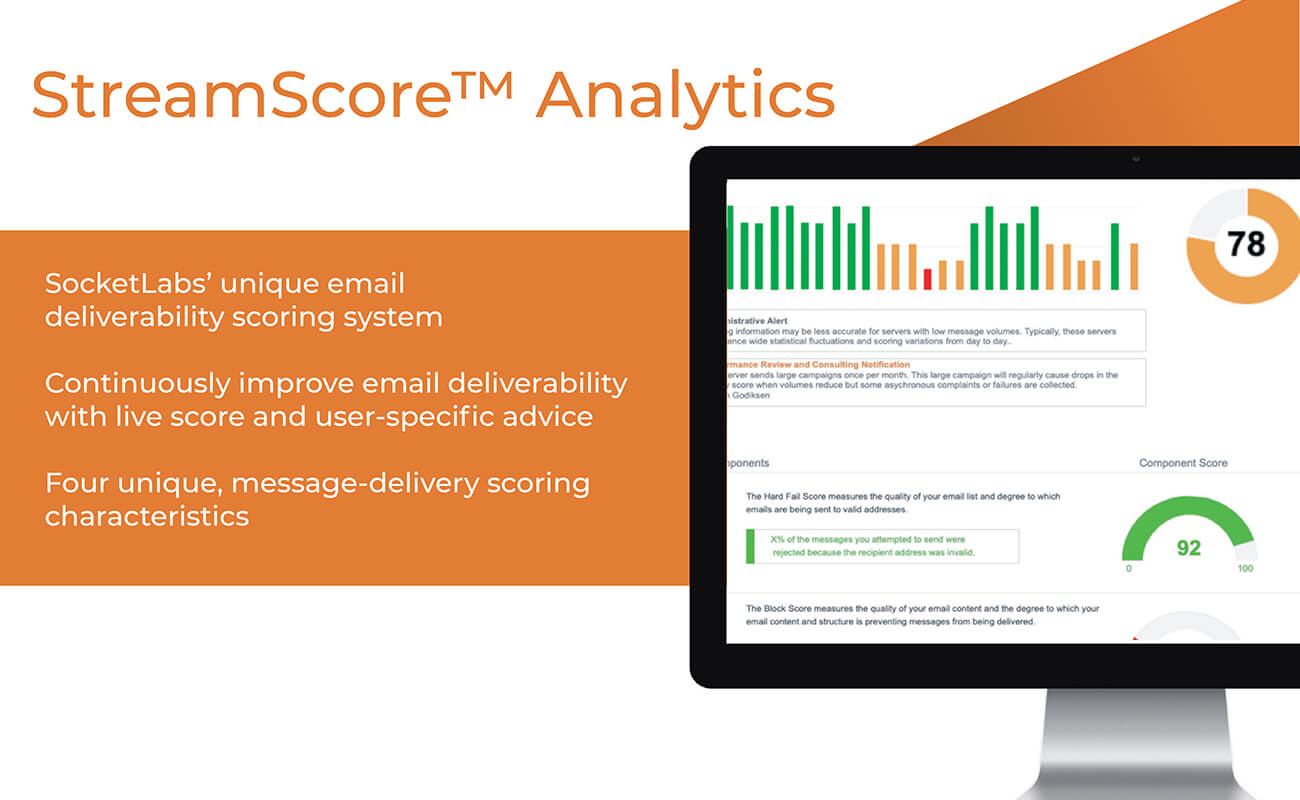 Send your customer experience emails through SocketLabs
Send your campaign-based and triggered emails through SocketLabs for advanced inbox placement and email analytics reporting.
Aside from unlimited access to email analytics and technology, SocketLabs offers our StreamScore report which allows senders to dive deeper into their deliverability and monitor four essential email metrics to give deeper insight into the health of their email deliverability efforts.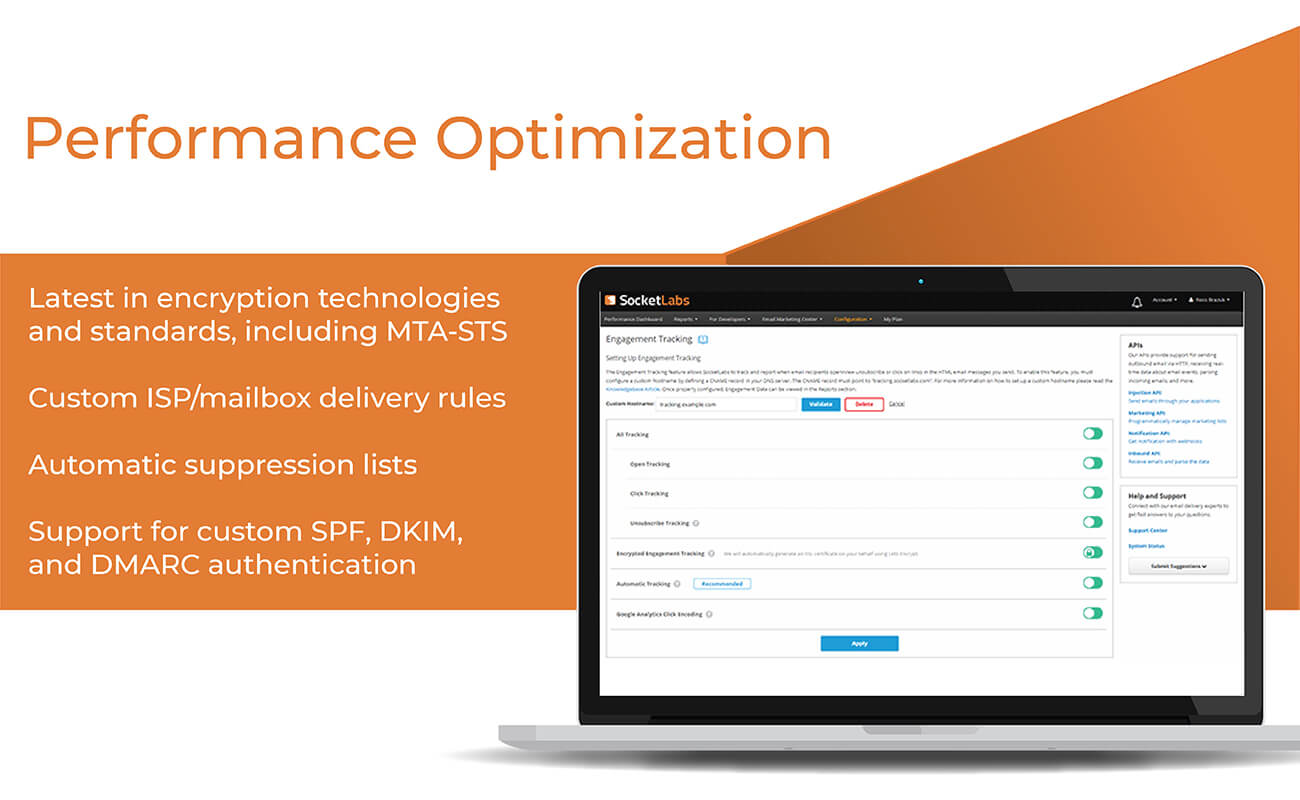 Ongoing Performance Optimization
Adjusting to a constantly evolving marketing and transactional email environment, SocketLabs is constantly implementing the latest technologies and security protocols to make your email both safe and effective.
Solution Details
Required License: Qualtrics Developer Tool / API license
If you're an existing Qualtrics customer, contact your Account Executive. If you do not know your Account Executive, please request a demo above.
Already have the integration and looking for help? Then visit SocketLabs support at https://www.socketlabs.com/contact/ or call support 800-650-1639. SocketLabs is responsible for support of the integration with Qualtrics.
Languages
English
Category Tags
Not a Qualtrics XM Customer?
Qualtrics Experience Management Platform™ is used by the world's most iconic brands to
optimize the four core experiences of business.