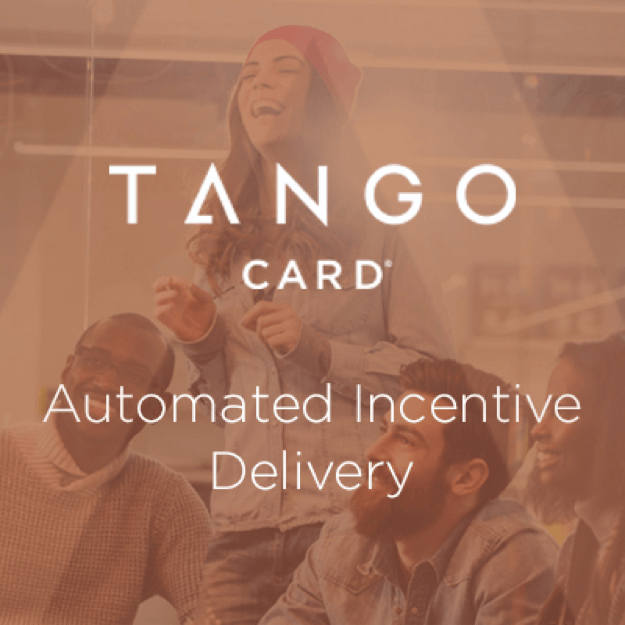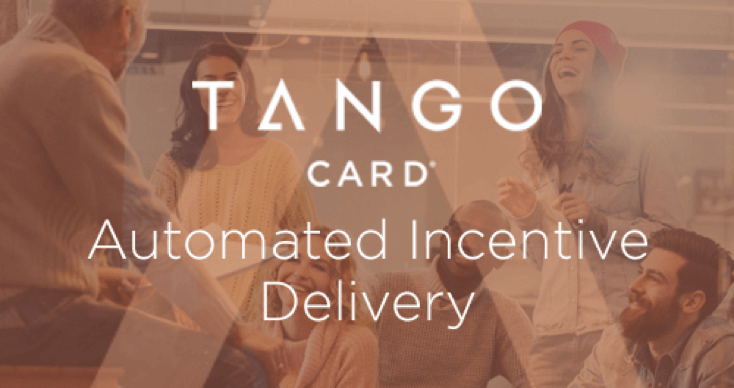 Integration
Tango Card
Automatically distribute a digital incentive to your survey respondents.
Core Experience
Customer Experience
Rewards Genius is Tango Card's free, incentive-management platform. Integrated with Qualtrics, this self-serve platform enables you to easily automate digital gift-card delivery, increasing respondent engagement and improving response rates.
With access to incentive history, funding history, and users, you have the tools to manage your incentive budget while providing respondents with instant recognition for their participation.
Paired with our unparalleled support, you can optimize your CX or EX program while Tango Card takes care of the incentives.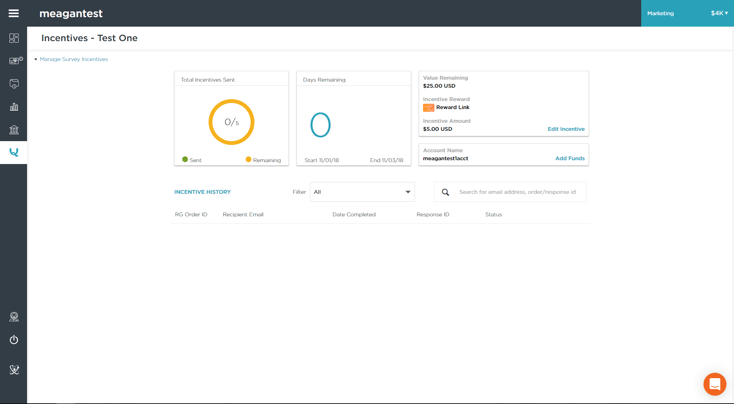 Outcomes Delivered
Improve research participation, customer, and/or employee experience with automated incentive delivery.
Effectively manage your incentive spend.
Reduce time spent on incentive support by directing questions to Tango Card's customer support team.
Category Tags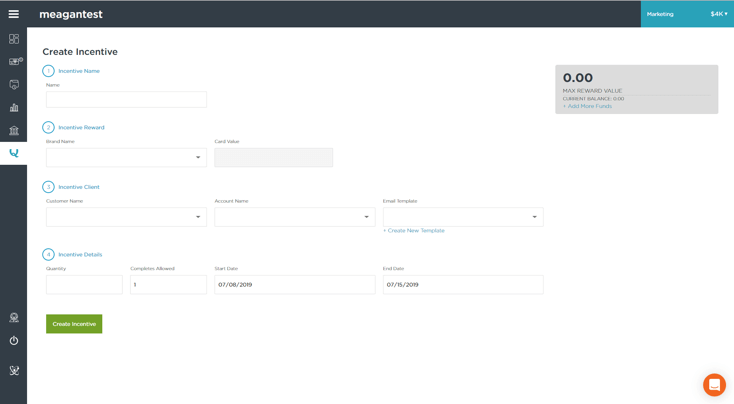 Improve Response Rates with Automated Rewards
Create a task in your survey to automatically send a digital incentive to respondents. This means no more spreadsheet tracking or delayed distribution of physical cards — instead, you'll be able to view incentive history in Rewards Genius and distribute digital gift cards immediately to participants.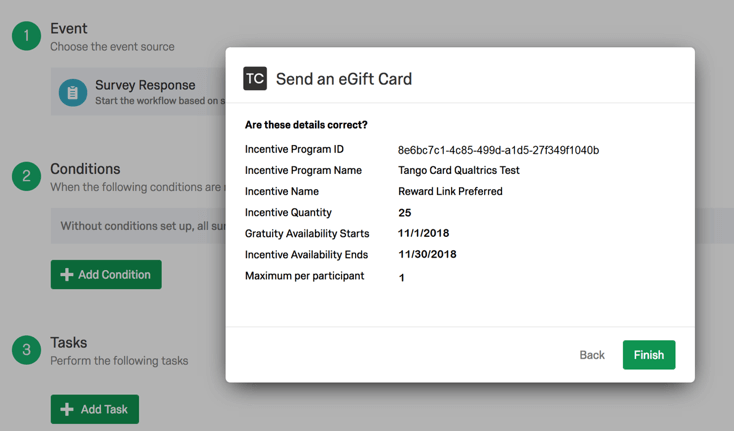 Manage your incentive spend
Each incentive will have its own quick-view dashboard in Rewards Genius, the free self-serve portal you can access with this integration. This helps you track how many incentives you've sent, how much you've spent, and more.
Solution Details
Required License: Qualtrics Developer Tool / API license
If you're an existing Qualtrics customer, contact your Account Executive. If you do not know your Account Executive, please request a demo above.
Already have the integration and looking for help? Then visit Tango Card at help.rewardsgenius.com or email customer support at success@tangocard.com. Tango Card is responsible for support of the integration with Qualtrics.
Languages
English
Category Tags
Not a Qualtrics XM Customer?
Qualtrics Experience Management Platform™ is used by the world's most iconic brands to
optimize the four core experiences of business.