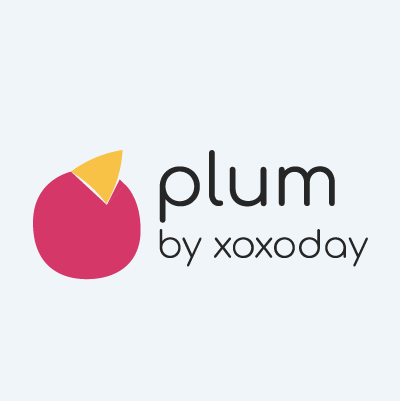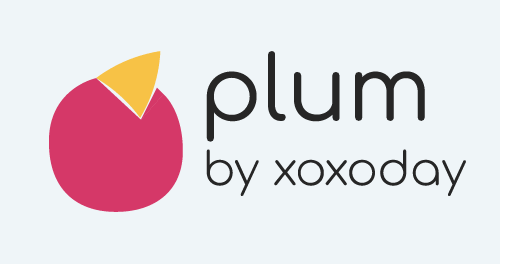 Integration
Xoxoday Plum
Increase survey response rates with the instant distribution of digital rewards to survey respondents right from your Qualtrics dashboard. We provide end-to-end logistics and redemption support that saves you from interacting with multiple vendors.
Core Experience
Customer Experience
Xoxoday Plum is a digital rewards platform used by 1000+ companies and 2M+ users worldwide. 
With this integration, you can:
Reward survey respondents instantly, anywhere in the world.

Curate a list of rewards and let your recipients choose their preferred reward.

Send personalized messages to build a

customer-first brand by fostering meaningful relationships with those who interact with you.

Save costs by getting a 100% refund on gifts that are unclaimed.

Get round-the-clock support for any redemption or technical issues and give your respondents a seamless experience.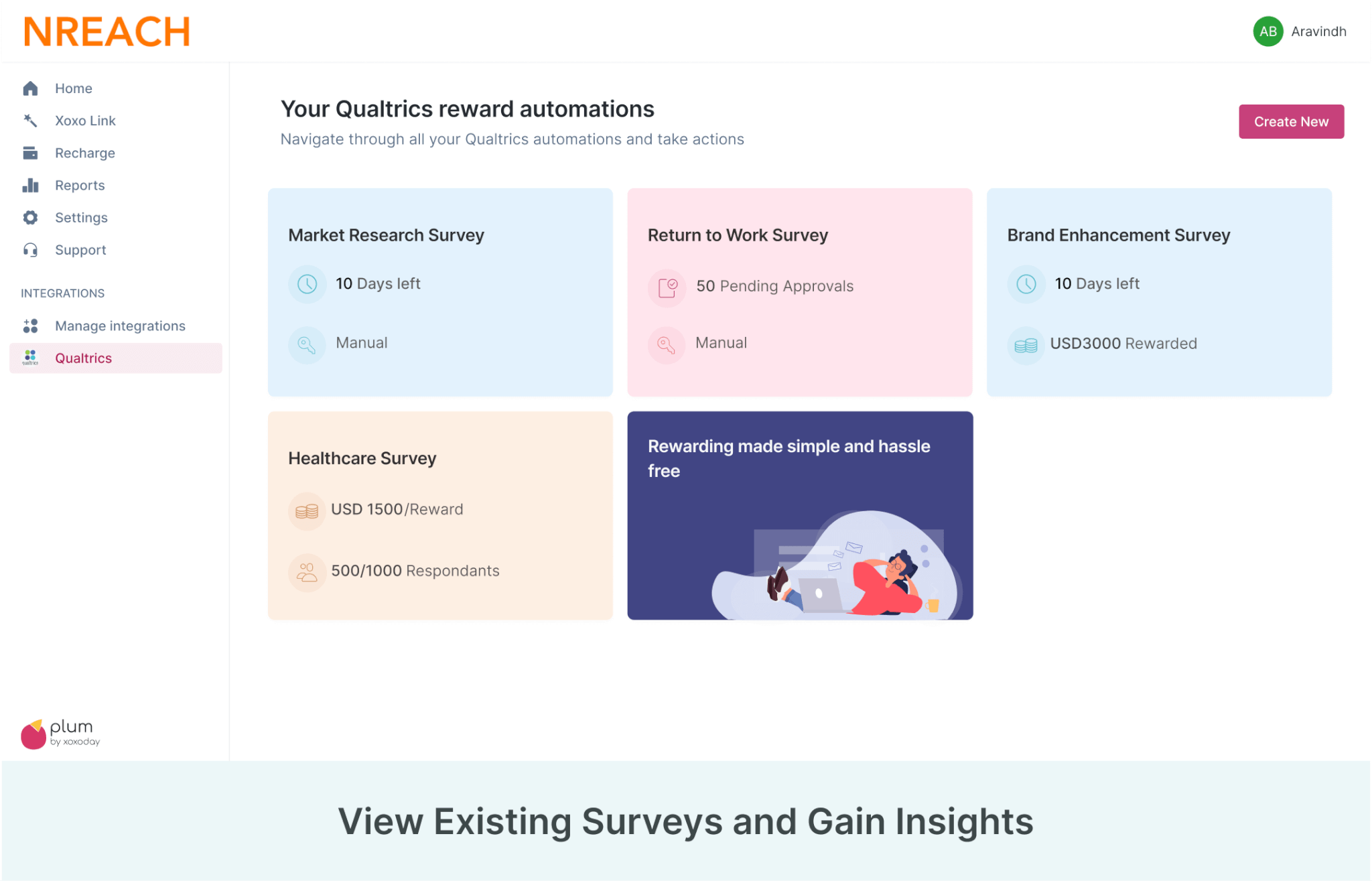 Outcomes Delivered
Improve your research participation rate and engagement with automated incentive distribution through a catalog that covers 100+ countries and 21,000+ reward options. 

Eliminate manual work effort of sending gift vouchers.

Have complete control of rewards spent with built-in approval workflows and get a 100% refund on any unclaimed rewards.
Category Tags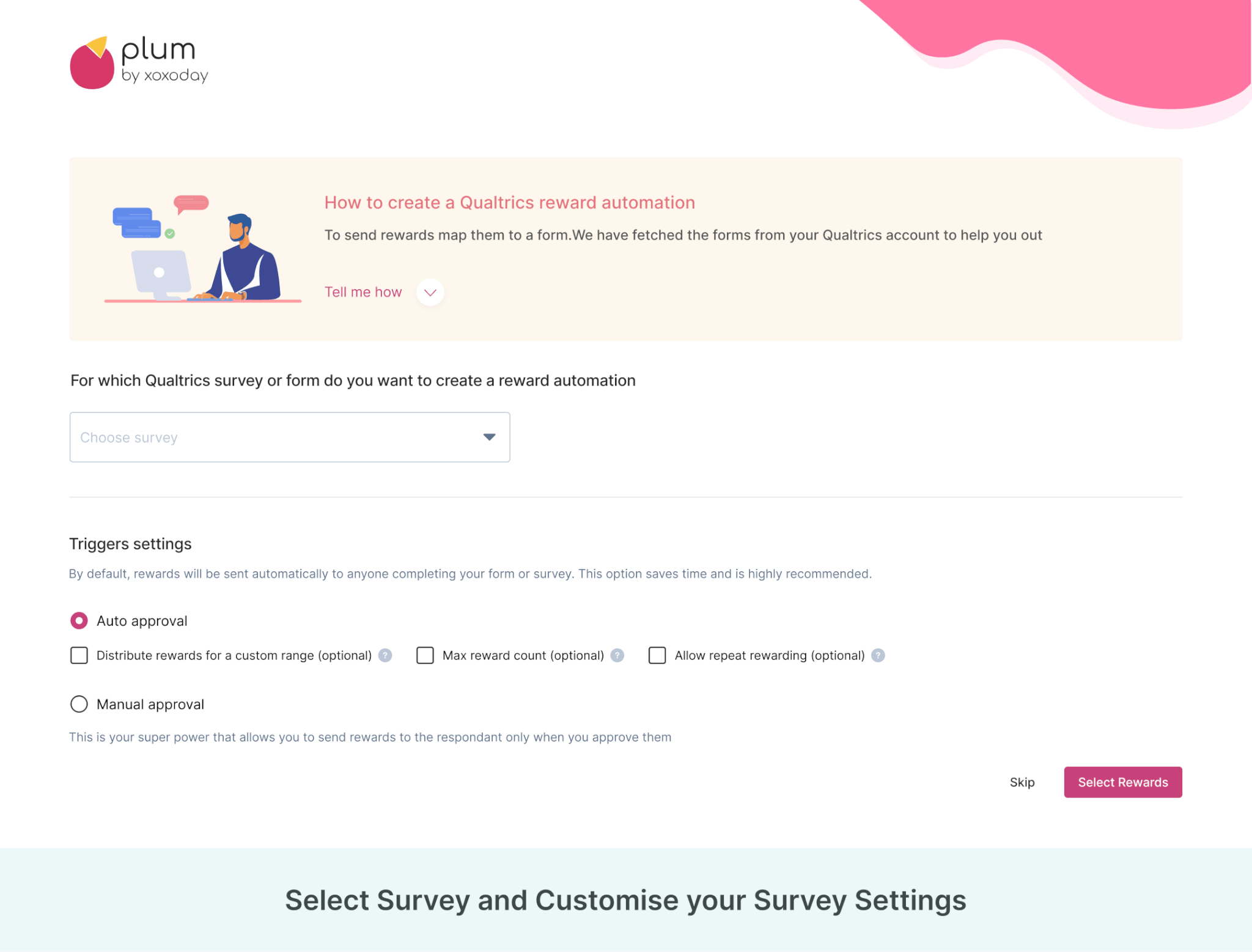 Create Rewards Automation to send rewards automatically to Survey respondents
Setup Reward Campaigns to allow survey respondents to choose gifts, perks and experiences from a catalog of 10,000+ global reward options across 80+ countries.
Automatically, send rewards when a participant completes the survey.
Additionally, set up a reward distribution login based on Custom time range, Maximum Reward count or Repeat rewarding.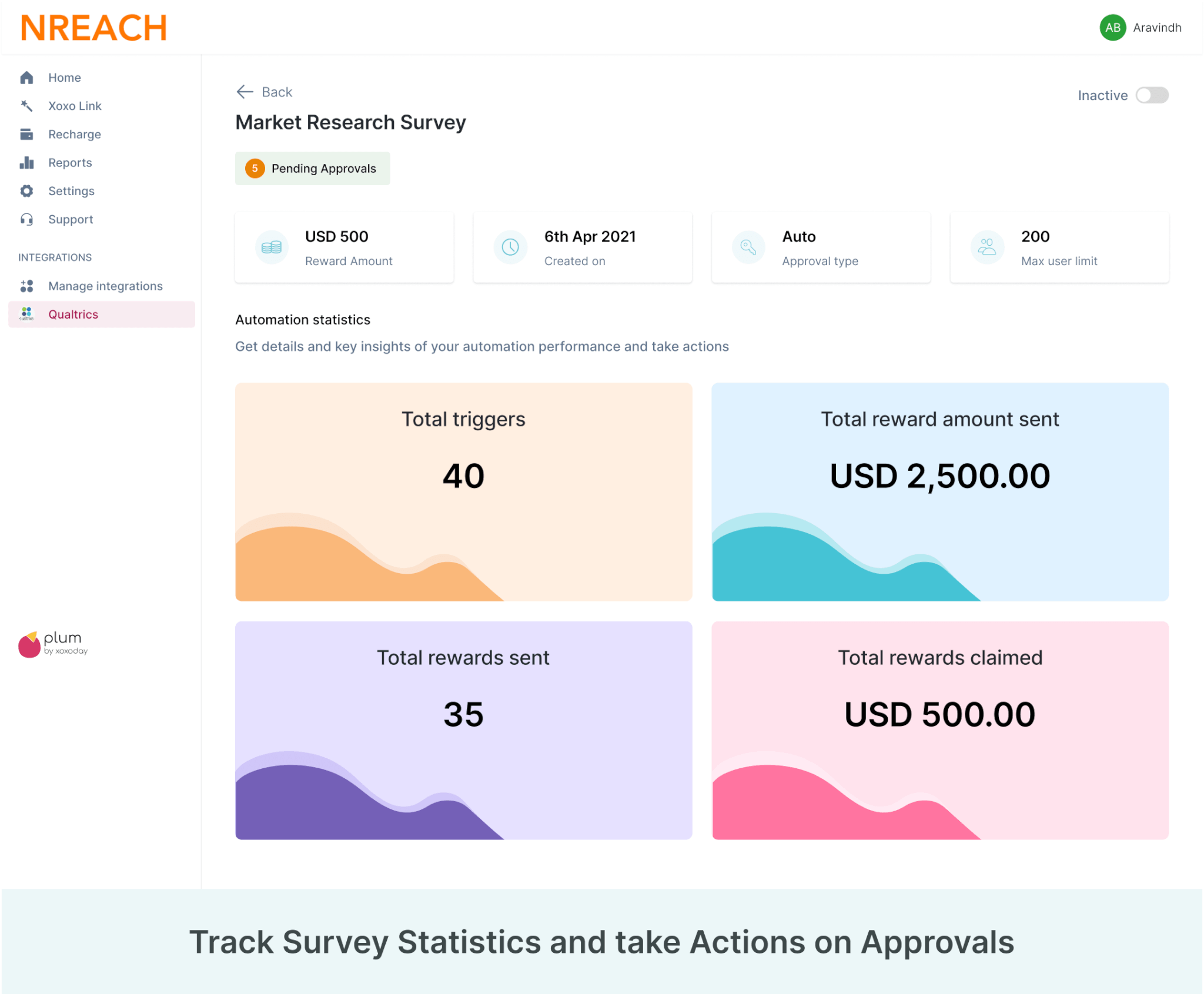 Manage your Reward spend with built-in approval flow
Have complete control over who among your respondents to send rewards to, with a built-in approval system that lets you review and approve respondents individually or in bulk.
Run sweepstakes and award higher prizes to a smaller number of people when your budget is limited with manual approvals.
Additionally get 100% refund with Pay on redemption feature ensuring you never waste your budget on unclaimed rewards.
Solution Details
Languages
English
Category Tags
Not a Qualtrics XM Customer?
Qualtrics Experience Management Platform™ is used by the world's most iconic brands to
optimize the four core experiences of business.