From the Q-mmunity
Humans of Qualtrics: Daniel
MosaiQ elevates the voices and stories told by the Qualtrics team. They share these with us in the Humans of Qualtrics project. For our first Humans of Qualtrics story for Asian American and Pacific Islander History Month, we have the opportunity to introduce you to Daniel.
---
Growing up in the Midwest of the United States, as a Korean, influenced my decisions as I came into adulthood in ways I've never considered. I think many people can relate to the feeling of "otherness" and not belonging when you're the child of immigrant parents.
"Not Korean enough for Koreans." I went to a Korean church growing up and I was always harshly made fun of because my Korean wasn't the best. This made me grow up hating my culture and language because of the shame I felt as a child.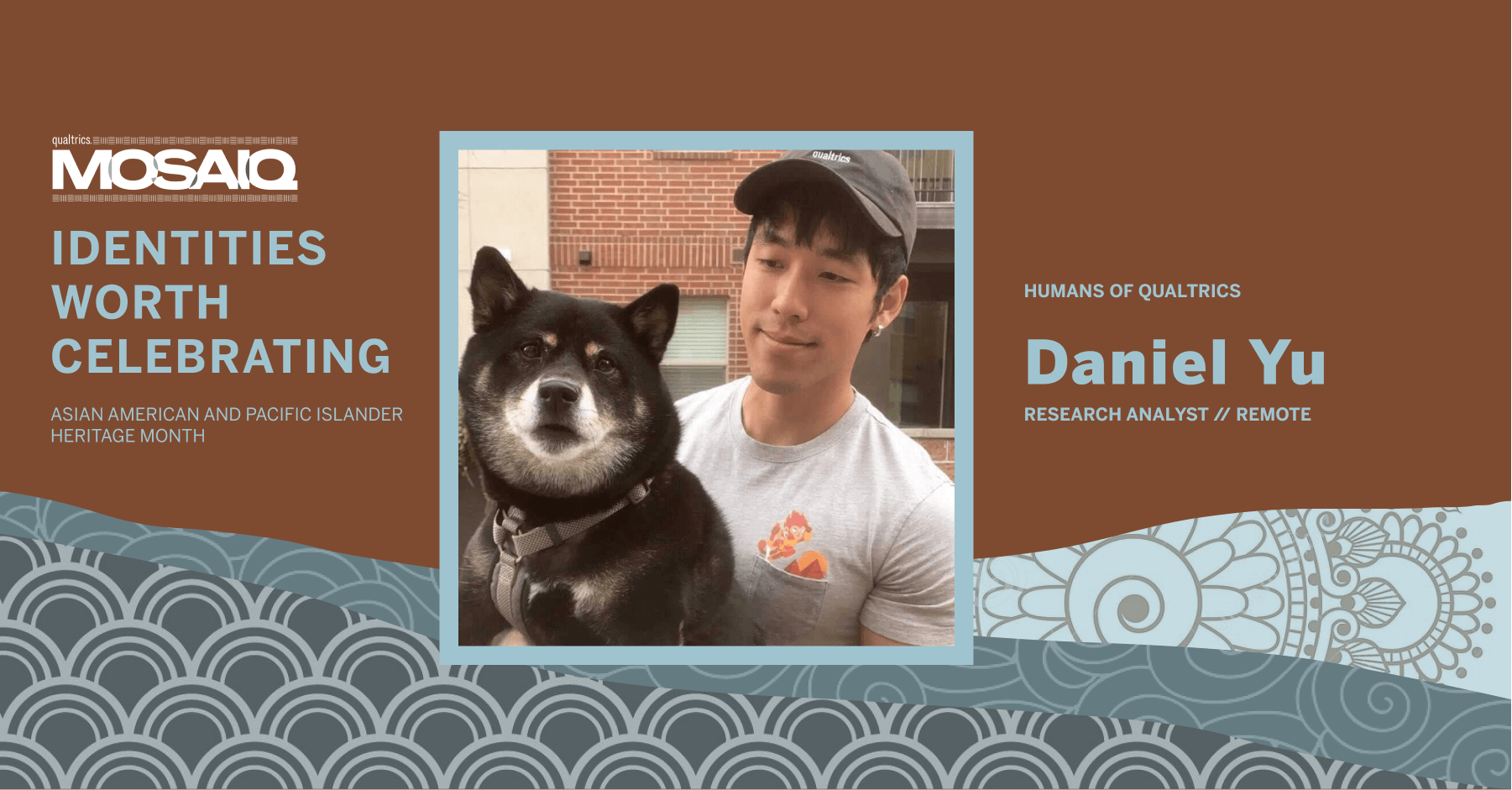 "Not American enough for Americans." Because of how I look and how I was raised, I would always be the Asian kid (not even Korean, no one knew what kpop was back then). My interests were different, my tastes were different but I wanted to fit in so badly.
At a certain point, I stopped basing my actions around others and focused inward. I embraced my Korean heritage near the end of high school because I stopped seeing it as something separating me, but something that made me "me." I joined Asian American organizations in college and found ways to help others celebrate our unique circumstances. I majored in Asian Studies (Korean focus) so I could better understand not only the culture I shunned when I was a child but also my own parents. I think I've found a bit of balance now in my own existence, but it's nowhere near perfect. My Korean is still awful, I can't relate to a lot of American pop culture, and I'm still in the Midwest. But all of that is part of who I am and I'm not ashamed.
---
Thank you for joining us to hear from the Humans of Qualtrics. You can explore the entire series through the "Topics" links below. We look forward to a future release of stories from other Humans of Qualtrics in the coming months.
Qualtrics is growing, and if you're ready to find your "why" at a place like this, you can explore our open opportunities at any time by visiting our career page or by joining our talent community.
Related Articles