Belong
The world is a significantly better place when the priority is love – Grace's Pride Story
It's Pride Month! It's time to pass the mic to our incredible Qualtrics Pride group. Every year they bring us together in celebration and this year is no different. Throughout the month we will be sharing stories from some of our Qualtrics Pride members. Grace works as an XM Consultant in our Toronto office. This is their Pride story:
To me, being queer is a core tenant of who I am and has shaped me as a person in innumerable ways. Having to question my identity, recognizing that who I am doesn't fit typical societal narratives, and leaning into just being myself and not who people expected me to be has allowed me to flourish. Recognizing my minority gender and sexual identity also helped me question so many other biased cultural narratives, and has given me a much deeper level of acceptance both for myself and others.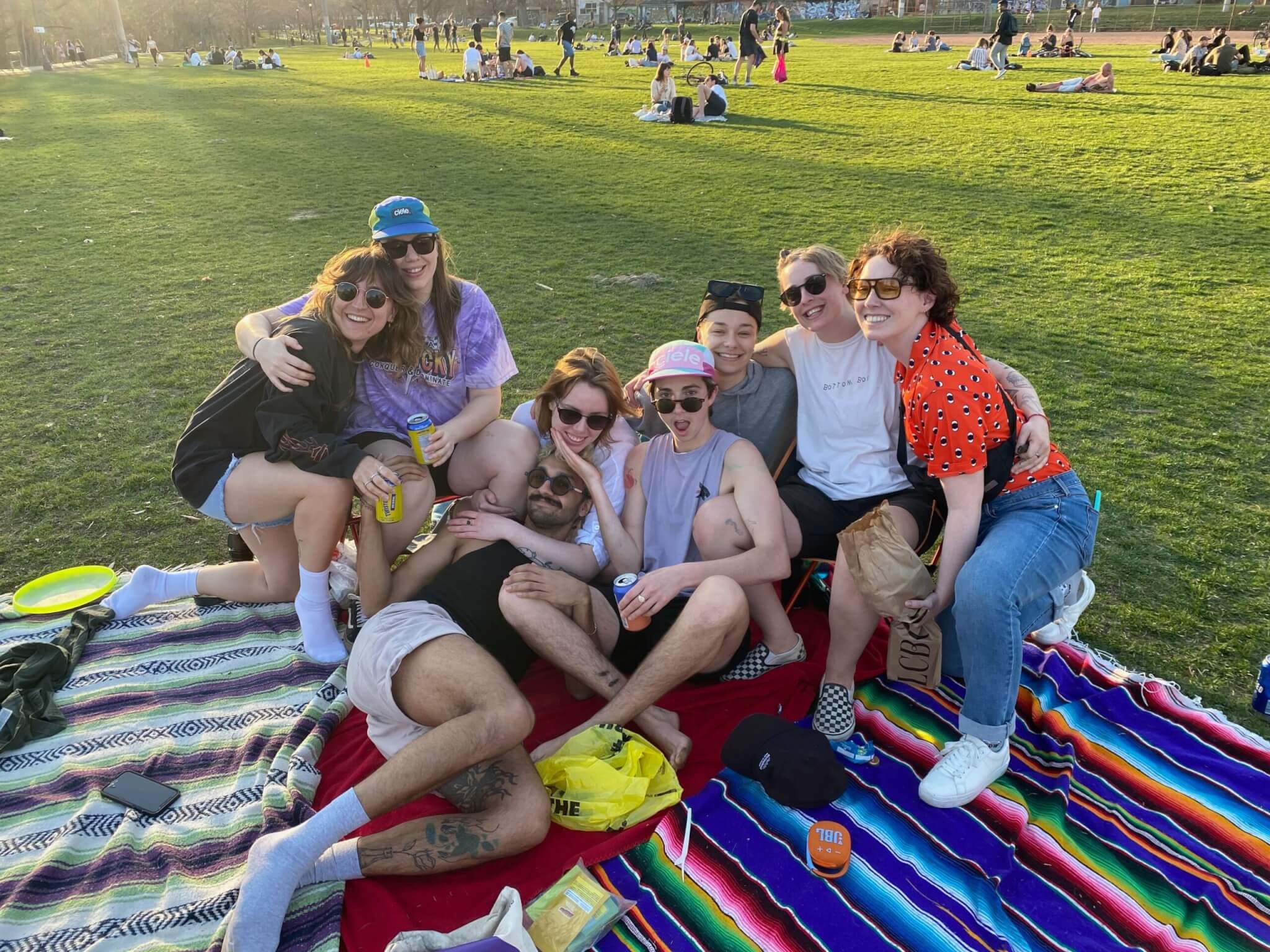 Being queer impacts every part of my life in one way or another, and despite ignoring this aspect of who I am for so long, it's now something I'm very thankful for. The theme "Pride has no borders" seems very poignant to me now because, when you understand queerness and queer love, your entire world and life perspective changes and what seems important to you changes too. Queer joy and queer love is so holistic, wholesome, and healing. The ways my community supports me and the strong relationships I've built within it are life-giving. Getting to share more of myself with my friends and family changed my daily experience from one where I was just surviving to one where I'm thriving and so happy to still be here to participate in my own and others lives. I'm now excited and look forward to my own life, enjoy giving back to my community through volunteer work, and have full loving relationships with people who really know and care about me. 
Regardless of where you live and who you are, everyone should have the ability to fully embrace, accept, and express who they are. There really is no hiding my queerness without hiding all the important parts of me, from how I look, dress, speak, act, and love. To deny queer people acceptance and the joy that comes with it is to deny joy, period. Whether you identify as queer or not, everyone benefits from a more accepting and loving world. There is so much love to go around in this community, and the world is a significantly better place when the priority is love.
Are you interested in joining our team at Qualtrics? Sign up for our Talent Community! 
Related Articles